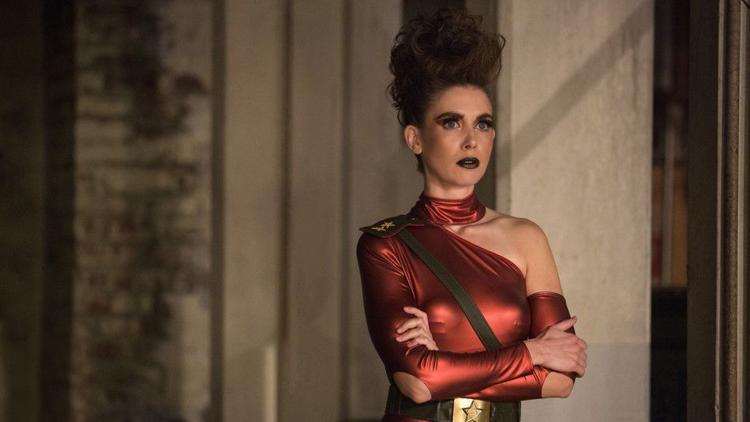 It's really difficult to make an effective fictionalized, scripted movie or television series about professional wrestling.
I can understand why: because professional wrestling is already scripted and fictionalized.
Before you start yelling at me, wrestling fans, please understand that I'm not being critical. Hell, I'm one of you. I realize that pro wrestlers, particularly at the top levels, are tremendous athletes. But I also realize that we're talking about a sport where the results are, um, predetermined and the characters are often larger-than-life. Some characters (like The Undertaker, for example) have even been depicted as having supernatural powers in various gimmicks through the years.
When many of the in-ring scenarios and personalities are so cartoonishly over-the-top, cinematic attempts at bottling the sport's essence often come up short. Efforts such as 1989's No Holds Barred (which was headlined by real-life grappler Hulk Hogan) and 2000's Ready to Rumble are notorious stinkers that failed both critically and commercially, and left even hardcore pro wrestling fans cold.
But there are a couple of notable exceptions. One is, of course, director Darren Aronofsky's acclaimed The Wrestler, which was nominated for two Academy Awards in 2008. That portrait of the trials and tribulations of an aging grappler coming to grips with the fact that his time in the spotlight has ended was lifted by actor Mickey Rourke, who gave the defining performance of his career. It is, honestly, one of the better films from the first decade of this millennium.
The other very notable exception is GLOW, the jarringly funny and surprisingly genuine Netflix series from creators Liz Flahive and Carly Mensch. Season Two of the series debuted on the streaming service on June 29.
GLOW is a fictional series that is very loosely based on an actual wrestling organization — GLOW (Gorgeous Ladies of Wrestling) — that enjoyed a fairly successful run in the 1980s. I used to watch the old GLOW promotion when I was a kid, though I'll admit that the more, ahem, exploitative aspects of the show were lost on the seven-year-old me. I was just there for the body slams and the DDTs.
As for the Netflix series, it is simply among the best properties available on the streaming service. GLOW is a biting, whip-smart, bare-knuckle brawl of a TV show, one whose 10-episode seasons (with each chapter clocking in at about 30 minutes) are wickedly bingeable. If you haven't seen it yet, give 10 hours of your life for the first two seasons. You won't regret it.
Following the first season's origin story, of sorts, the second campaign picks up as our flawed-but-lovable group of women grapplers is launching their nascent wrestling league onto TV.
At the center of things once again is Alison Brie as Ruth Wilder. Brie was nominated for Golden Globe and Screen Actors Guild awards for her turn last year, and she's once again in top form in Season Two. Brie walks a difficult line with Ruth, portraying the character as both bold and humble. Zany, yet measured. Her character's interplay with Betty Gilpin's Debbie — the star of the show's wrestling promotion — is one of the engines that powers GLOW.
The series' other prominent driver is Marc Maron, who plays Sam Sylvia, the former horror film director who has been tasked with molding the group of inexperienced wrestlers into compelling entertainers. Maron brings the appropriate amount of sleaziness to the role, while also giving the series some of its most cutting humor. His character is a complicated, cocaine-huffing lout with a heart of gold, and I can't imagine anyone but Maron playing the role. He's given a bit extra to play with in Season Two, as Sam is dealing with the recent discovery that Justine (a game Britt Barron) is actually his daughter.
At least part of the reason GLOW works so well is that it doesn't try to be more dynamic than professional wrestling itself. Instead, it's a show grounded in nuance and humor and the human experience of wanting to be seen. In that regard, it finds its mark, just like a flying elbow from the top turnbuckle.