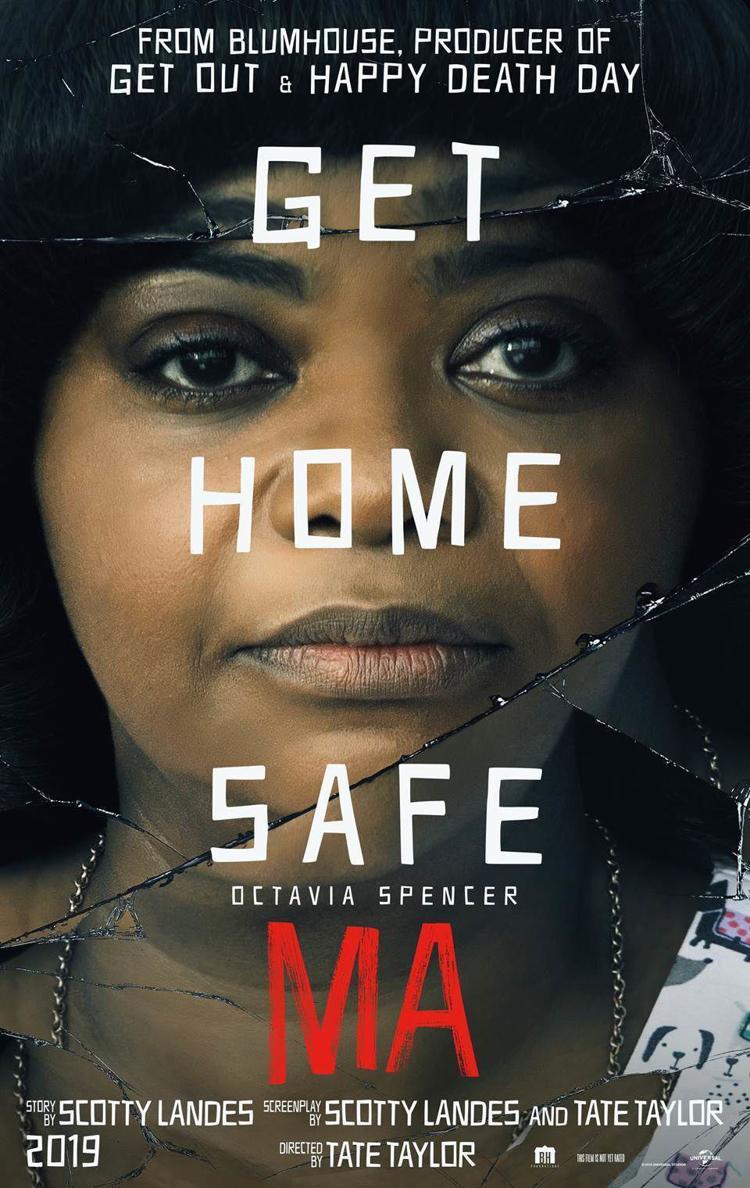 Hollywood loves a trend. If something works at the box office, you can bet your bottom dollar that studios will soon rush in with various copycats and homages, trying to bottle some of the same sauce.
Perhaps no genre is as susceptible to that formula as horror. I specifically think back to the mid-1990s, when Wes Craven's whip-smart, self-referential Scream reignited the slasher subgenre. Following that movie's critical acclaim and commercial success, a wave of like-minded films followed, some of which weren't too bad (see 1997's I Know What You Did Last Summer) and some of which were very, very bad (see 2001's Valentine — actually, don't see it).
In 2017, studios Universal and Blumhouse found themselves with a new horror hit via director Jordan Peele's incendiary, wildly entertaining Get Out. Peele aptly dubbed his directorial debut a "social thriller," as it probed deeply into issues of race, while at the same time packing a popcorn punch with scares, mystery and a sneaky sense of humor. Get Out was a titan at the box office, and nabbed four Academy Award nominations, including a Best Actor nod for Daniel Kaluuya and a win for Peele in Best Original Screenplay.
Universal and Peele followed that up with this year's Us. Once again, it was a horror film with serious acting pedigree (led by Oscar winner Lupita Nyong'o) and plenty of social commentary at the heart of the story. Us was rightly met with rapturous praise from critics, and filled cinemas during a prosperous box office run.
And so, it would seem a new trend is born, one that features accomplished, decorated black performers at the front of heady, thought-provoking scare pics that hold a mirror to modern society while playing with trademark horror tropes.
Universal and Blumhouse take another swing at the formula with director Tate Taylor's Ma. Here, the filmmaker reteams with Octavia Spencer, the three-time Oscar nominee who won the Best Supporting Actress honor for her work in Taylor's 2011 The Help.
Ma centers on a teenager named Maggie (Diana Silvers) who moves to a tiny Ohio town with her mother (Juliette Lewis) and sets about trying to make new friends. She falls in fairly quickly with several classmates, and, like so many groups of teenagers in so many small towns, the group goes about scoring booze for a party. Seemingly by chance, they bump into Sue Ann (Spencer) outside of a liquor store, and convince her to buy drinks for them. 
This becomes a regular thing, and eventually Sue Ann invites the kids to her home, where she says they can party in her basement without having to worry about the prying eyes of their parents or the cops. The teens begin calling Sue Ann "Ma," and all seems to be going well, at least until Sue Ann's affection for the kids grows into a dangerous — and eventually bloody — obsession.
Now, this is, ultimately, a deeply flawed film. But Spencer's performance is not among those flaws. Playing against type as a conniving antagonist, Spencer is clearly having a blast slumming around in a Blumhouse horror movie. She is disturbing, creepy and riveting as "Ma." You can't take your eyes off her. You'll never be more freaked out by a middle-aged, small town veterinary assistant, I promise.
But the movie falters in Taylor's direction and the script from Scotty Landes. To put it bluntly: They aren't Jordan Peele.
Without spoiling too much, the central driver behind Sue Ann's madness is bullying she suffered as a high school student, some of it at the hands of the parents of the very teenagers who are now partying in her basement. While that certainly seems like a fair enough basis for personal trauma, in Ma Sue Ann goes from damaged-but-seemingly-functional town resident to full-on serial killer at breakneck speed. There were a couple moments in the last reel where I felt like we'd been dropped into a Rob Zombie movie. 
Despite the fact that Sue Ann is a black resident in what is depicted as a mostly white, rural town, the topic of race is hardly broached in Ma. And that's fine, except that when it is broached directly in a scene very late in the film, it's about as subtle as a bag of hammers.
It takes more than a solid turn from a lead actress to effectively emulate the magic Peele has conjured for Universal in recent years. Such combos of social commentary and thrills are a tough tightrope to walk, as it turns out, and Taylor and Landes can't find the balance.   
Let us know what you think: Email editor@free-times.com.