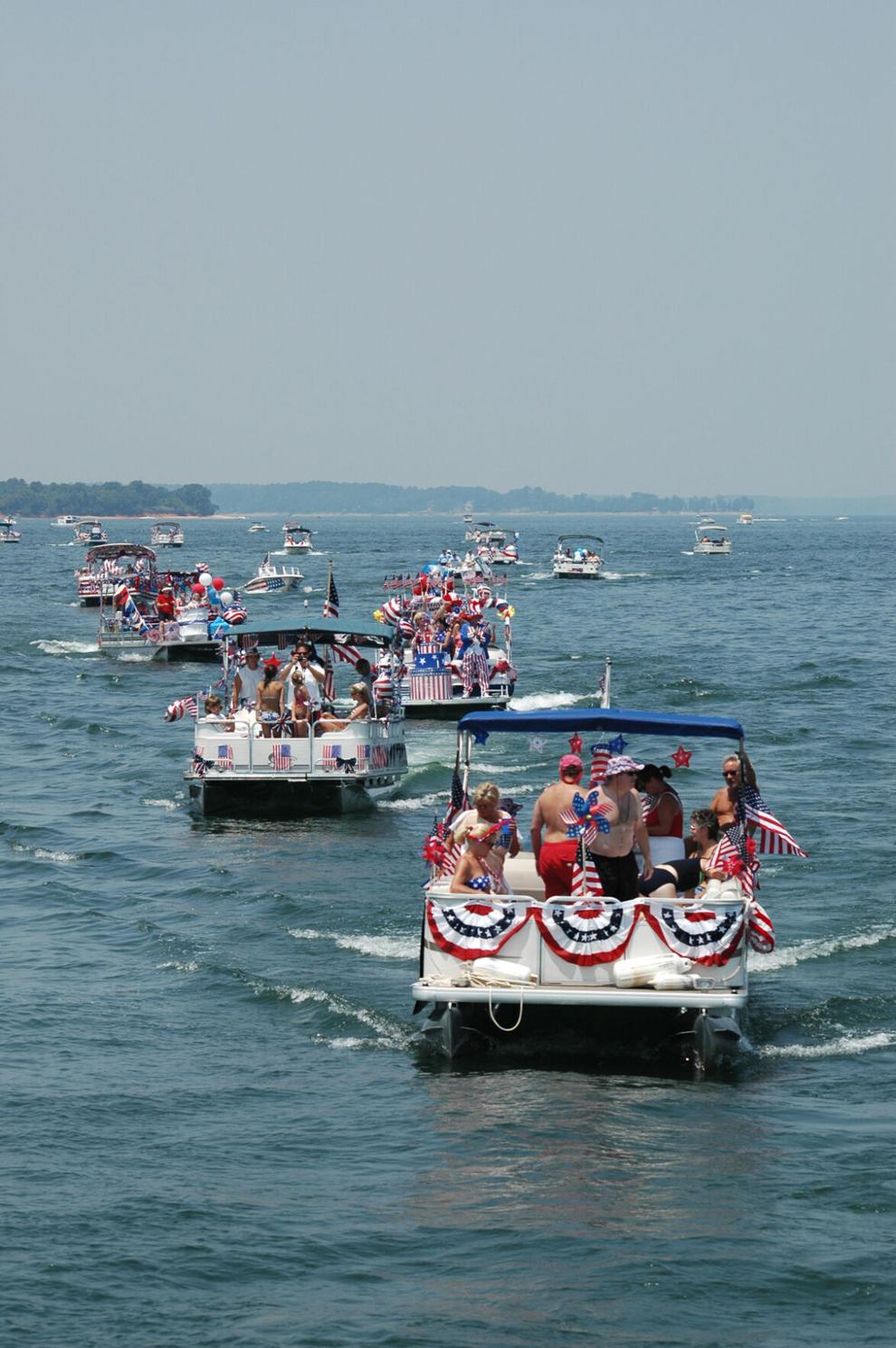 Ongoing
Lexington Live: Icehouse Amphitheater, Lexington. icehouseamphitheater.com. Free Thursday concert series during the warmer months.
Rhythm on the River: West Columbia Riverwalk Amphitheater. cwcchamber.com/rhythm-on-the-river-concerts.html. Weekly outdoor Saturday concert series during the warmer months.
May
South Carolina Big Bass Classic: April 30-May 2. Lake Murray. bigbasstour.com. Thousands of dollars are at stake in this big-time fishing tournament.
Gervais Street Bridge Dinner: May 2. facebook.com/GervaisStreetBridgeDinner. Dine atop the historic 1/4-mile-long bridge spanning the Congaree River.
Lexington Wine Walk: May 8. Icehouse Amphitheater, Lexington. lexingtonwinewalk.com. Wine and hors d'oeuvres from downtown Lexington restaurant and merchants.
Lexington County Blowfish Home Opener: May 26. Lexington County Baseball Stadium. goblowfishbaseball.com. The Blowfish, a summer collegiate wood-bat league team, play from May to July.
South Carolina Poultry Festival: May 6. Batesburg-Leesville. scpoultryfestival.com. Community festival sponsored by some major area poultry producers.
June
Drift Jam: June 5. Lake Murray. driftjam.com. The first of two annual floating music festivals on the lake.
Sister Hazel: June 11. Icehouse Amphitheater, Lexington. icehouseamphitheater.com. '90s band plays.
July
Lake Murray Independence Day Celebration: July 3. Lake Murray. lakemurraycountry.com. Boat parade and fireworks extravaganza.
Lexington County Peach Festival: Gilbert. lexingtoncountypeachfestival.com. Canceled for 2021, but typically brings fireworks, peaches and a parade for Independence Day.
Reggaetronic Lake Murray Music Festival: July 25. Spence Island on Lake Murray. Reggaetronicsc.com. Another floating festival on the lake. This one's centered around reggae vibes.
August
Brew at the Zoo: 2021 Date TBD. Riverbanks Zoo. riverbanks.org. Beer and baboons! Meander through the Zoo or hang out in the plaza while sampling domestics and microbrews.
September
Irmo Okra Strut: Sept. 24-25. Irmo. okrastrut.com. Music, food, games and an okra parade.
Kinetic Derby Day: West Columbia. kineticderbyday.com. Human-powered handmade floats, soapbox derby racing and other zany times. Plans to come back in 2022.
Chapin Labor Day Festival & Parade: Sept. 3-6. Chapin. chapinsc.com. Car show, book sale, parade and more community activities.
October
Gaston Collard and Barbeque Festival: Oct. 2. Gaston. gastonsc.org. Community festival features a parade, vendors and lots of food.
Boo at the Zoo: 2021 date TBD. Riverbanks Zoo. riverbanks.org. If you have kids, you'll want to take them to Boo at the Zoo.
Dining on the Dam: Lake Murray. lexingtonsc.org. Certified SC Grown dishes, drinks and beautiful views atop the dam. Fall 2020 date postponed to April 2021.
November
Lights Before Christmas: 2021 dates TBD. Riverbanks Zoo. riverbanks.org. More than 1 million twinkling lights are on display during Columbia's longest running holiday celebration. Guests can roast marshmallows, visit with Santa and enjoy festive holiday music.
South Carolina Peanut Party: 2021 date TBD. Pelion. The town of Pelion celebrates the peanut — especially the boiled one.
Holiday Lights on the River: 2021 dates TBD. Saluda Shoals Park. icrc.net. A dazzling, twinkling, massive drive-through light display along the Saluda River.
December
Christmas in Cayce: 2021 date TBD. cityofcayce-sc.gov/festivals.asp. Cayce City Hall lights up, the Riverwalk bursts with the sounds of caroling. Must be Christmas in Cayce.
Holiday Parade of Lights: 2021 date TBD. cwcchamber.com. This nighttime parade in Cayce and West Columbia draws big crowds, so get there early to claim your spot.
Town of Lexington Snowball Festival: 2021 dates TBD. Downtown Lexington. Concluding with the tree lighting in Lexington Square, this festival kicks off the holiday season.
Holiday Open House: 2021 date TBD. Historic Lorick Plantation House. lakemurraycountry.com. The Capital City/Lake Murray Country Visitors Center throws an annual holiday open house.
January
Restaurant Week Columbia: 2022 dates TBD. restaurantweeksouthcarolina.com. Midlands restaurants offer deals, you show up and enjoy.
February
Brunch So Hard: 2022 date TBD. tickets.free-times.com. Brunch food, mimosas, bloody marys, live music and laidback daytime fun — brought to you by Free Times.
Lexington County Chili Cookoff: 2022 date TBA. Icehouse Amphiteater, Lexington. icehouseamphitheater.com. Make chili! Eat chili!
March
Tartan Day South: 2022 date TBD. Historic Columbia Speedway. tartandaysouth.com. A celebration of all things Celtic.
St. Patrick's Shamrock Parade: 2022 date TBD. Downtown Lexington. The Lexington County Blowfish present an afternoon parade down Main Street.
Taste of Lake Murray: 2022 date TBA. Doubletree by Hilton on Bush River Road. lakemurraycountry.com. Annual tasting raises money for the July 4 fireworks celebration on Lake Murray.
April
It's All About Herbs: 2022 date TBD. Lexington County Museum Complex. lexingtoncountymuseum.org. Free annual herb festival features seminars, plants for sale, baked goods.
Soiree on State: 2022 date TBA. Downtown Cayce. Free community festival featuring food, music, kids' activities.
Cayce Festival of the Arts: 2022 date TBD. Downtown Cayce. caycefestivalofthearts.com. Artists, crafters and authors gather as part of Soiree on State.
Kid's Day of Lexington: 2022 date TBD. Virginia Hylton Park, Lexington. lexingtonkidsday.com. Kid-friendly performances, vendors, bounce houses, local sports mascots.