The Witness Marks (8:30 p.m.), Prettier Than Matt (9:30 p.m.), The Runout (10:30 p.m.) and Admiral Radio (11:30 p.m.) play The Pastor's Study above Lula Drake.
As a term, "Americana" isn't very clear. The catch-all for traditionally minded styles from folk to country, blues, bluegrass, old-time, singer-songwriters and more, its prevalence in the modern musical vernacular can make hard for such artists to communicate what their music is trying to do.
"We were playing in San Angelo, Texas, on tour last year and met a woman obsessed with Texas music," recalls Jeff Pitts, who plays in acoustic Columbia duo Prettier Than Matt with Jessica Skinner. "She said we weren't Texas country, but she liked us just as much."
Prettier than Matt dubs its easy-going take on songwriting and performance "Americana Pop," a label that fits well enough. But, as with the rest of the artists on Music Crawl's Americana-leaning bill at The Pastor's Study above Lula Drake, figuring out where they sit in that wide stylistic expanse, and how to relay that to audiences is no exact science.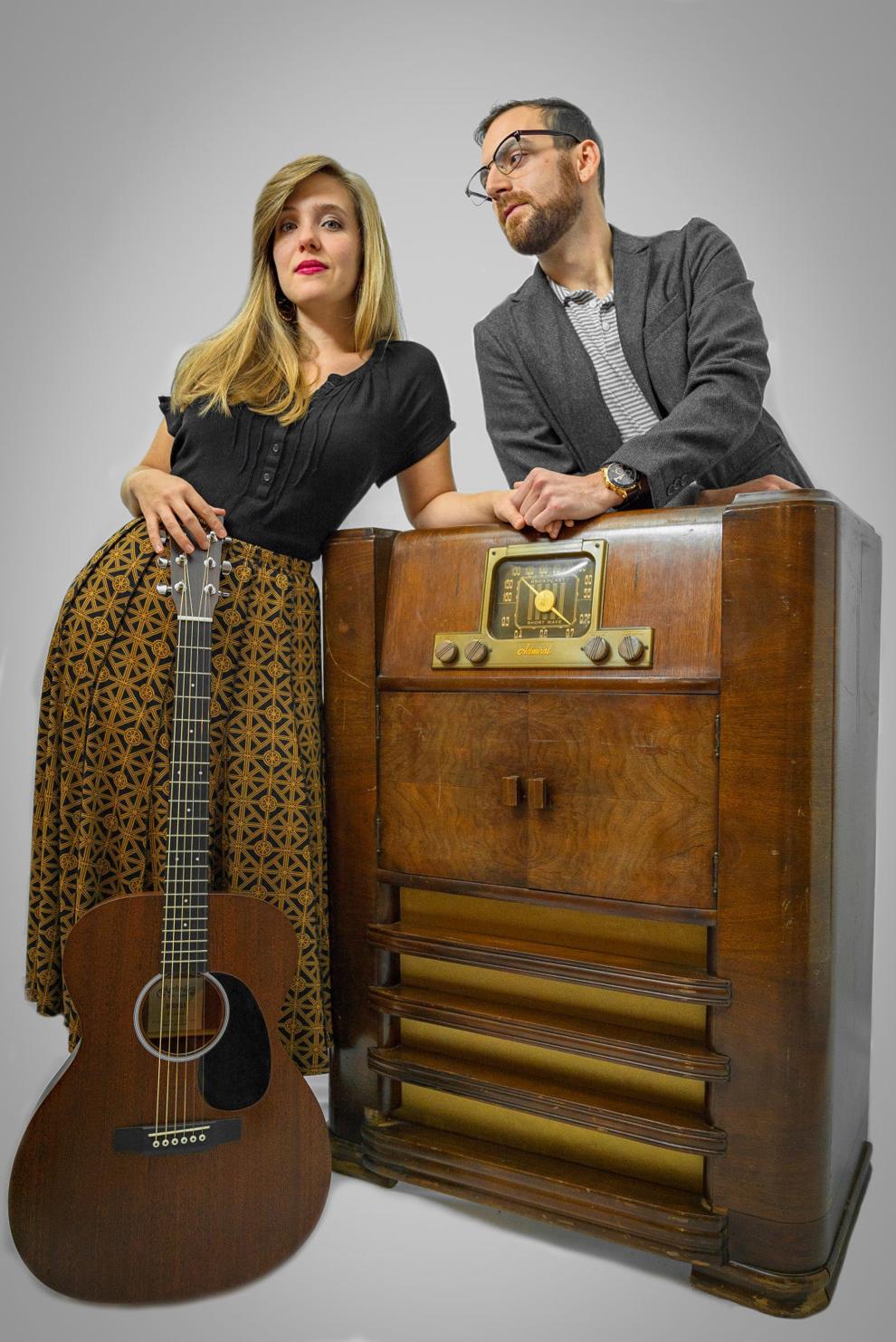 The other duo on the bill, Admiral Radio, shows how different songwriters and different approaches can turn a similar lineup into a much different sound. Becca Smith and Coty Hoover met when the former was doing solo shows in Charleston and started playing together soon after. Smith's earnest country twang is offset by Hoover's steady guitar work and subtle, supportive harmony singing. It's a combination that has garnered flattering comparisons to artists such as The Civil Wars, Gillian Welch and David Rawlings, and Mandolin Orange.
"Usually people remark on the feel of the music, something I think comes from the close harmonies we gravitate toward in our writing," Smith says. "We were worried when we first began playing out that there might not be space out there for our sound, but we've received all kinds of positive reactions from listeners and people at shows so far."
On the more electric rock-leaning end of things is The Runout, with songs that succeed as much by what they leave out as what they actually include. The breathing room in the band's arrangements makes them feel especially grand and broad. That's by design, says singer and songwriter Jeff Gregory.
"The spacious nature of the sound we have comes from the desire to serve the song," he offers. "I've been lucky with the musicians I have had so far to put these songs out into the world, and whether our sound comes from me as a songwriter or from how we interact as a band, the interplay is always about keeping each other in mind."
Trying to define what The Runout does is something Gregory has had to think about of late — maybe more than he'd like.
"When you are in the process of recording and mastering an album, which we've been doing, that question always comes up," he explains. "We've been compared to bands all over the place, from Toad the Wet Sprocket to Jason Isbell, the Gin Blossoms, Ryan Adams, and even, once, James Taylor. I'd like to think we have a unique sound that doesn't easily fit any of those."
The Witness Marks are the raucous raconteurs of the evening, something singer and guitarist Ethan Fogus readily acknowledges.
"Folks usually think we sound like punk rock Springsteen, which is a hell of a thing to say," he says.
"I'm flattered when anyone takes time out of their day to say anything to us about how we sound," Fogus adds. "I think Americana has a lot of types of artists, so I have no quarrel with calling our music Americana."
Gregory is more skeptical of the Americana designation, but does see how it could apply to both his band and the other diverse acts he's matched with at Music Crawl.
"It's one of those things that wouldn't necessarily be a lie about us, but I think it's a bit too much of a catchall," he observes.
He's more excited about the creative potential afforded by collaborating and playing shows with groups such as these.
"We're all different points on the same line," Gregory says. "You've got the beautiful, polished harmonies of Admiral Radio, the energetic version of that with Prettier Than Matt, and the biggest, widest sound of The Witness Marks, and whatever spaceship you want to put us on."
Fogus feels similarly, excited by the possibility of learning from others' art.
"I've sat down at my guitar and learned The Runout's songs and tried to internalize their taste and melodic sensibility," offers Fogus, who recently relocated from Columbia to Atlanta. "I've studied how Prettier Than Matt reinvents the ukulele as a plucked instrument, almost like a harp."
Admiral Radio, the newest act on the lineup, is thankful for the camaraderie and sense of community that they feel from their fellow local artists, regardless of genre.
"Some circles of the music scene don't collide as often, but we think that they should," Smith says. "Diversity is an asset to any great music scene or festival, and our sense of community has never felt stronger than it does right here in Columbia."
---
What: Free Times Music Crawl
When: Friday, Sept. 20. First acts start at 8:30 p.m.; doors open at each venue 30 minutes before the room's first performance.
Price: $15 ($10 advance)
More: free-times.com/musiccrawl
The Columbia Brew Bus will provide a complimentary shuttle between venues, dropping off every 15 minutes at Hunter-Gatherer, Art Bar, The Aristocrat, the Nickelodeon Theatre, and Tapp's Arts Center from 8 p.m. to 2 a.m. Whether paying in advance or on the night of the event, check in at any venue for a wristband to access all performances.