Les Merry Chevaliers (9:15 p.m.) and Say Brother (1 a.m.) play Art Bar. Grace Joyner (10:15 p.m.) plays the Nickelodeon Theatre. Boo Hag (12:30 a.m.) plays Hunter-Gatherer.
For four acts playing Music Crawl, the key word is "change."
The most obvious changes will be in the lineups of the veteran swamp-punk outfit Boo Hag and the Southern-tinged rockers Say Brother.
After three years as a guitar-drums duo, guitarist Saul Seibert and drummer Scott E. Tempo recently added Thomas Hammond on saxophone, an instrument he wields to different effect amid the colorfully twisting melodies of fellow Columbia band King Vulture.
"We've worked with Thomas on a couple of different occasions," Seibert says. "Boo Hag is Scott and me, but we've never really ruled out any other members. We've been a band for almost five years now, and we have our formula, but Thomas has always been a close friend of both of ours who gets what we're doing."
Hammond's smoky sax lines might seem like an odd fit for Boo Hag's dark, propulsive stomping, but Seibert thinks his playing is perfect for the songs the band is working on for its next album.
"I've started exploring different textures and different expressions, like Middle Eastern/Arabic pentatonic scales," Seibert says. "Thomas really gets that, and it really resonates with him. Plus, with me being from New Orleans, that brass sound has always been near and dear to my heart, so it's kind of the best of both worlds. He gets what I'm writing and he's f#!kin' awesome at it. He dials right in."
"Thomas is an honorary member of Boo Hag who can play with us any time he wants," Seibert adds with a laugh. "It's a standing deal: If he can play the show, he will."
As for whether people will accept the new sound, Siebert has a succinct message:
"I don't care," he says. "We write what we write."
Columbia's Say Brother will do without constant tambourine man Josh Anderson banging out the rhythm alongside drummer Tyler Watson. The quintet will be a quartet, and Watson won't be behind the kit.
"The Music Crawl show is going to be pretty bare-bones," says Say Brother singer/guitarist Tripp LaFrance. "It'll be the new drummer [Dylan Cyr], the bass player [Ryan Hoskins], me and our lead guitar player [Zach Morrison]."
LaFrance is quick to add that both Watson and Anderson are still in the band.
"Josh lives in New Orleans, so he can't make it," LaFrance explains. "And Tyler came out from behind the drums and started playing third guitar, but we're not ready with that lineup yet."
As with Boo Hag, the new lineup signals a shift in sound. After seven years of raw, ragged, acoustic-electric roots-rock, LaFrance says he's ready to move on.
"When we started Say Brother, we wanted to be front porch, foot-stomping music," he says, "and then I started wanting to go away from that but hold onto it at the same time. So I just got stuck in writer's block because it was uncomfortable trying to maintain that one sound. Now when I sit down to write, there's nothing in my head other than, 'Man, whatever comes out, just put that s#!t down and see what the boys think of it.' We're going to let shit be what it is and build from there."
For Les Merry Chevaliers and Grace Joyner, the changes are more subtle.
Columbia's Chevaliers still rock their singular visual gimmick, wearing breeches, powdered wigs and lace inspired by the fashions of 18th century france. And they still plant their tongues as they play a style they winkingly call "punque," a raw, punk-leaning brand of garage rock. The EP they just finished recording at Columbia's Jam Room with Jay Matheson will be called Punque Vivant.
But the band is also coming off of a bit of a rebuilding period, one that saw original singer Cameron Powell replaced by Peter Lehman, with Will Fowler joining on guitar.
"There are two brand-new dudes playing with a couple of more seasoned guys," says bassist Garrick Turner (aka Garrique Le Freaque), "and the characters help them come out of their shells and take on that rock persona they always thought they could be. We're trying to reintroduce the band to a whole new set of people, two and a half years later. We've come a long way in developing the act and becoming a better band."
Keeping the costumes is about more than simple novelty, Turner contends.
"It gives people something to remember," he says, "and it de-emphasizes the fact that it's a bunch of guys in their 40s playing hard rock. Giving it humor and mystique gives it more universal appeal in a strange way."
"I don't want people to say, 'The music's ok, but they sure are funny,'" Turner adds. "I want it to be the other way around. I want people to say, 'This is a really, really good band — why do they wear those outfits?'"
For Charleston singer Grace Joyner, the change is more fluid. On album, Joyner's music is a sort of twilit dream pop, a rich tapestry of keyboards, lush rhythms and blurred guitars. Her Music Crawl set will be considerably more barebones: Just Joyner on vocals and keyboards backed by percussionist Nic Jenkins.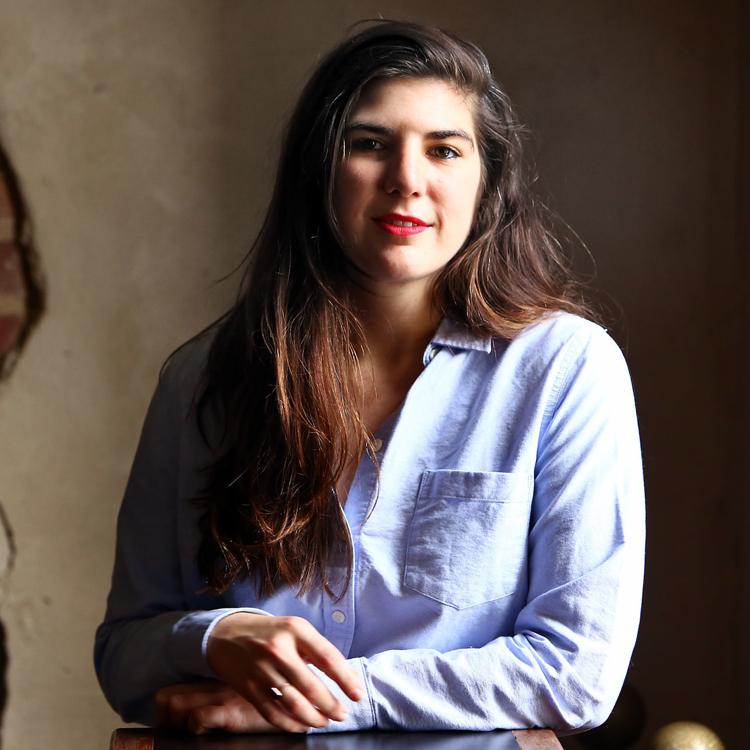 "If you're in a theater, you can play in a softer, more subtle way," Joyner says. "And with Nic and I doing a set that's just the two of us, it's a good opportunity for me to dive into a more ethereal side of the music I write," Joyner says. "When I perform with a whole band, it ends up being more about the groove. But the music can change depending on what I'm feeling and the circumstances and what's appropriate for whatever show I'm playing."
Joyner feels comfortable changing up live presentation, along with keyboardist Camille Rhoden, Jenkins has been part of Joyner's musical inner circle since she began her solo career.
"Nic and I are also in two other bands together," she says. One of those groups, the energetic electro-rock crew 2 Slices, also plays the Nick stage during the Crawl.
"We're really comfortable with each other," Joyner continues. "I see Nic and Camille more as partners in the music than just people who play with my band."
---
What: Free Times Music Crawl
When: Friday, Sept. 20. First acts start at 8:30 p.m.; doors open at each venue 30 minutes before the room's first performance.
Price: $15 ($10 advance)
More: free-times.com/musiccrawl
The Columbia Brew Bus will provide a complimentary shuttle between venues, dropping off every 15 minutes at Hunter-Gatherer, Art Bar, The Aristocrat, the Nickelodeon Theatre, and Tapp's Arts Center from 8 p.m. to 2 a.m. Whether paying in advance or on the night of the event, check in at any venue for a wristband to access all performances.