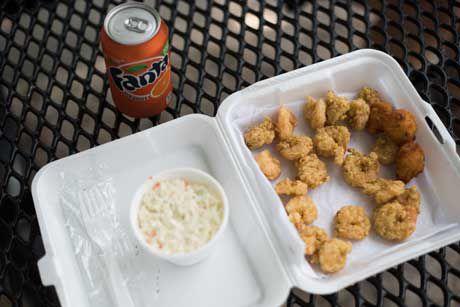 Palmetto Seafood at 2200 Gervais St. suddenly closed on Tuesday. Addie Moultrie, whose family has owned the Lower Waverly location since February 1997, left a message on the doors stating, "Due to the death of my son, Greg, the Market will be closed indefinitely."
As of Wednesday, both the Facebook page and website for Palmetto Seafood have been taken down.
The market has been a staple of the Columbia area since July 1, 1961. It was first opened by Josie and Ralph Floyd, who according to Historic Columbia also established local businesses like the Cannarella Fish Market and Dixie Fish and Oyster Company in the Vista.
According to The State, following his retirement after 26 years with the Columbia Fire Department, Lucius Moultrie and his wife, Addie, were intererested in opening their own business. The couple had a good relationship with Ralph Floyd, who had often joked about them taking over Palmetto Seafood. With Floyd's health failing, the couple did just that. The Moultries added a kitchen to the building and gave the location its iconic blue color. The couple along with their two sons, Lucius and Greg, have served locals for more than 21 years, selling North and South Carolina-caught seafood along with freshly fried meals in-house.