Satisfy Your Curiosity for Booze
Some of the best news to cross the old inbox this week came from a coffee shop. Yes, Curiosity Coffee Bar is now serving beer, wine, sake and even some cocktails. The cocktail game looks to lean heavily on coffee, of course, but with offerings like The Dude (a mix of Nigori sake, vanilla, cold brew and milk) you can't really go wrong. If you're a fan of caffeinated liquor drinks like Irish coffees, you should definitely check out what they are doing here because at least you know the coffee is going to be better (and fresher) than any other bar in town. The beer and wine selections look on-point as well. If that wasn't enough exciting news, the new menu items mean expanded hours for Curiosity. They are now open until 8 p.m. Monday through Saturday, making it a terrific new happy hour or pre-dinner drink option. And starting on Oct. 14, they will also be open on Sundays.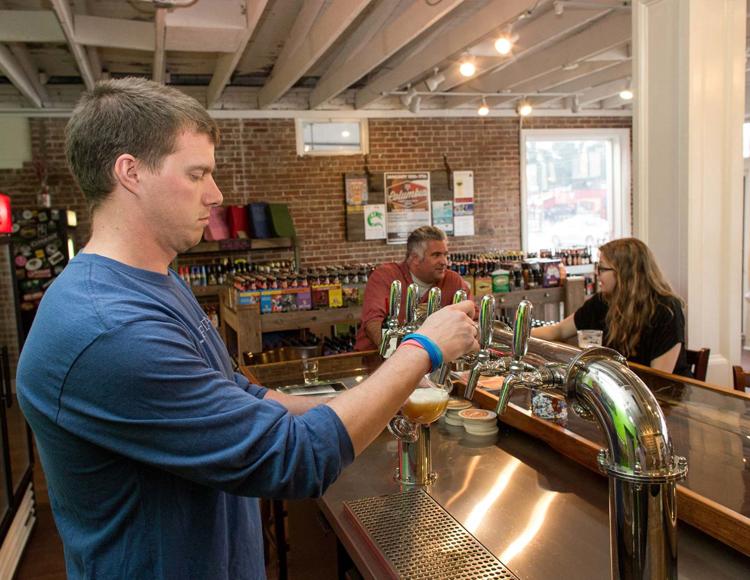 Oktoberfest Season Continues
Another week, and another round of Oktoberfest mentions. First up, you knew that you could count on those wild and crazy folks at Craft and Draft to bring the different. They will be hosting an Oktoberfest-off! on Wednesday, Oct. 3, from 4 to 9 p.m. It's an international battle of brews as half the board will be Oktoberfest styles from American breweries Harpoon, Sierra Nevada and Columbia's very own Hunter-Gatherer, and the other half will be German classics from Hacker-Pschorr, Spaten-Franziskaner-Bräu and Warsteiner. There will be German food, music, and games as well, so everyone is encouraged to hang out and cast your votes via a few pints of beer.
Also happening on Wednesday, Oct. 3, is the Dunkelweizen Release Dinner at Swamp Cabbage Brewing Company. While not billed as an Oktoberfest per se, the Swamp Cabbage Dunkelweizen is a great German-style beer, and they are selling a pint of it and a brat for the low price of $8. So if you want to go Oktoberfesting on the cheap, this is your best bet.
Blend It Up
Finally, Lula Drake's The Blend is happening this Saturday, Oct. 6, from 8 to 10 p.m. This exclusive VIP event in the upstairs Pastor's Study at Lula Drake features owner and head sommelier Tim Gardner guiding you through six great wine selections and six small plates all while enjoying the tunes of a classical string trio and a jazz trio. This evening of elegance is $75 per person, with tickets available at blend.eventbrite.com.
Got food or drink news? Email food@free-times.com.