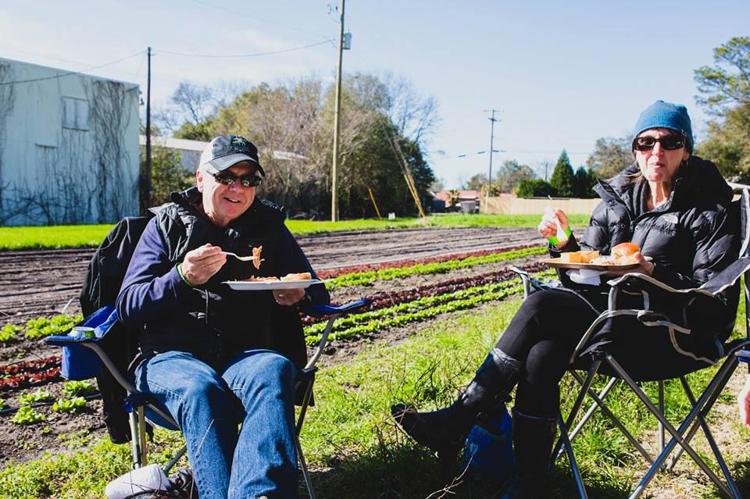 The future of local chefs, farmers, food educators and entrepreneurs is looking tastier as Farm to Table Event Co. launches The Charitable Plate, which will provide scholarships to those looking to grow in those fields.
The newly formed 501(c)3 charity will receive a percentage of each ticket sold from Farm to Table events, and will also accept individual donations online.
"We have been talking about doing this for a while," says Vanessa Bialobreski, managing partner of the Columbia-based Farm to Table Event Co. "We could never really find [another nonprofit] to partner with that has the same mission as us: helping individuals grow businesses and farms."
Functioning as the nonprofit arm of Farm to Table, a percentage of ticket sales from events go straight towards the fund, which keeps it self-sustaining, says Bialobreski.
The grants will be awarded to recipients who are looking to better the mission of "good food" in the Midlands. Applications can receive monetary rewards or products that further their mission, whether it is for equipment or tuition or something else, through a simple application process. Applications are accepted on a rolling basis and grants will be awarded based on the availability of funds. Awards will only be granted to those looking to stay in the Midlands area.
For more information, visit farmtotableeventco.com/thecharitableplate.