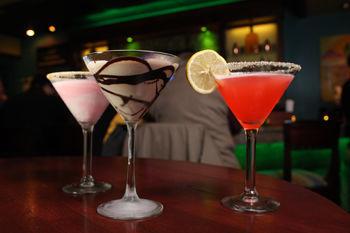 To bring attention to its efforts to eliminate drunk driving, MADD (Mothers Against Drunk Driving) is hosting an alcohol-free cocktail contest.
The "Zero Proof" Mocktail Mix-Off fundraiser runs Tuesday, Sept. 18, from 5:30 to 7 p.m. at the Columbia Fire Department Headquarters, 1800 Laurel St. Tickets are $20.
Five local restaurants or vendors are confirmed for the event:
Liberty Tap Room
California Dreaming
Carolina Ale House
A SC Bartending, LLC
Cork's Bartending Services, LLC
There'll be celebrity judges, too:
Colleen Sheehey-Church, MADD National President
Leland Pinder, WIS
Curtis Wilson, Richland County Sheriff's Office
Colonel Chris Williamson, SC Highway Patrol
Chief Aubrey Jenkins, Columbia Fire Department
The Root Doctors will play, and there'll be a silent auction. More information, including a ticket link, can be found here.