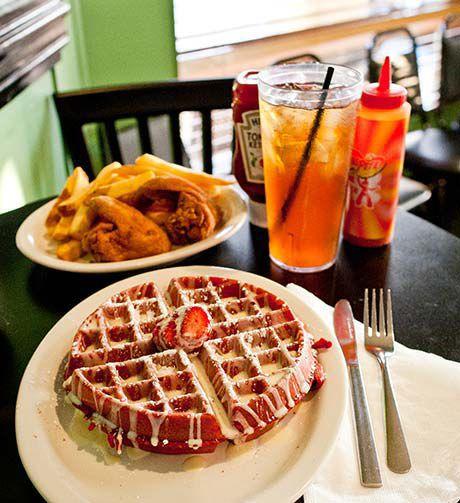 The first chicken-and-waffles restaurant in the Midlands is getting ready to open its second location.
Kiki's Chicken and Waffles, in northeast Columbia, is setting their sights on northwest Columbia, taking over the former HuHot Mongolian Grill beside the movie theater on Bower Parkway.
"We kept having customers come in and ask us for a location closer to where they are," says chef and owner Kiki Cyrus. "It will be pretty much centralized with one on each side of the Columbia area now."
Cyrus says that the space will be about the same size as their current location on Parklane Road. A small party room available for rent, and outdoor seating, will be new features in the Harbison area location. Otherwise, everything will stay the same, including the menu full of soul food, seafood, and of course the waffles.
"We're very excited that some of our customers won't have to travel as far anymore to get to us," says Cyrus.
The timeline for the opening has not yet been determined, but Cyrus says that it shouldn't be too long.
The original Kiki's Chicken and Waffles is at 7001 Parklane Road and the new one will be at 1260 A-8 Bower Parkway.