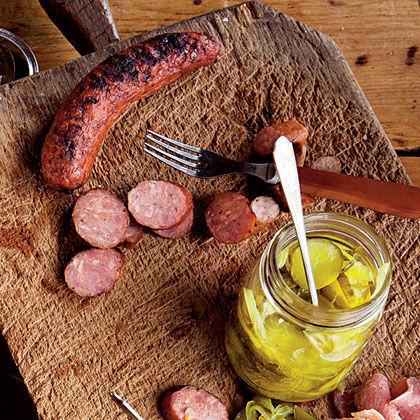 City Roots and Farm to Table Event Co. are finding new ways to bring the virtues of local, seasonal produce into the everyday lives of people in the Midlands.
Next week, they'll roll out Market Meals. They've also teamed up to sponsor a series of cooking classes.
Farm to Table Event Co. partner Vanessa Driscoll Bialobreski describes the Market Meals program as similar to the Blue Apron meals that have become popular over the past years, in which pre-measured ingredients for an individual meal are packaged up with instructions for how to prepare the meal at home. All of the major ingredients will hail from City Roots, the urban farm in Columbia's Rosewood neighborhood.
"It's really to teach people how to shop at the market and to make the meals at home, which will encourage more buying at the farmers markets," Bialobreski says.
Beginning July 10, market meals will be available to order for pickup on July 13, which coincides with City Roots' weekly Thursday farmers markets at 1005 Airport Boulevard in the Rosewood neighborhood.
The company is planning to put four weeks' worth of menus out at a time so people will be able to plan what they want to get and when.
And for another format to teach people how to use the produce in a seasonal manner, cooking classes are also on the schedule for the farm. To begin, there will be three types of classes: a CSA cooking class taught by nutritionist Rachel Hartley; Harvest Dinner classes taught by chef Kristian Niemi; and a class by chef Frank Bradley that will focus on sausage, mustard and quick pickles.
Classes will be demonstration-style and limited to 15-20 participants. The CSA classes will include a cheese board and two glasses of wine, a take-home bag with the ingredient of the class, and four recipe cards, plus a nutritionist's advice on mindful eating. The Harvest Dinner classes will include a family-style dinner for participants to enjoy while they are being shown how to cook it and also include take-home recipe cards.
The recipe cards for both the classes and the Market Meals include a 10 percent discount when shown at the City Roots table at the Thursday farmers market.
"The meals and the classes are very farm-centric and seasonal to understand the diversity of the food we grow in South Carolina," says Eric McClam, farmer and co-owner of City Roots. "Not only are these teaching people how to cook, but to cook seasonally and how that might affect our diet."
To accommodate the additional produce that these new offerings will require, McClam says that the farm recently leased an additional 30 acres and is planting more on their current acreage, plus scaling up their microgreen production.
Market Meal menus and the cooking class schedule can all be found at farmtotableeventco.com.