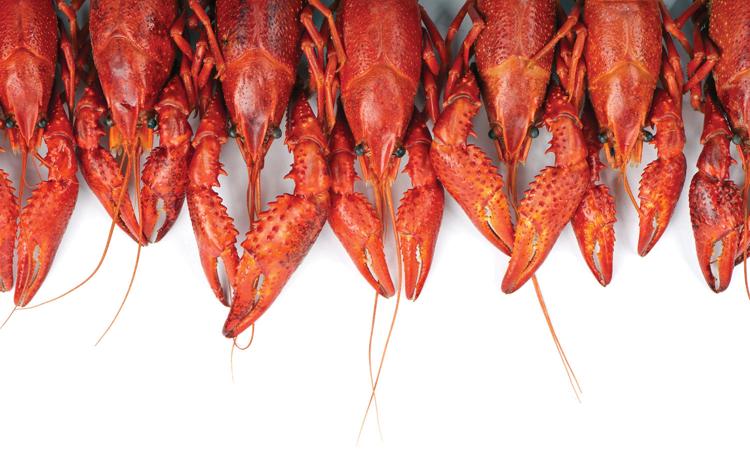 Back in February, the Rosewood Crawfish Festival made a big announcement. For its 2019 iteration, the longtime neighborhood staple would move from its cozy, comfortable spot between Harden Street and Holly Street on its namesake avenue to the relatively anonymous environs of the South Carolina State Fairgrounds. Some people didn't take it too well.
[Online copy corrected.]
"It really can't be overstated what a terrible, terrible decision it is to move the festival to the fairgrounds," said one Facebook commenter. "The whole appeal was that the NEIGHBORHOOD turned into a party for a full day. Now it's just a bunch of people drinking beer in a parking lot."
Other residents were a bit more restrained, but there seemed to be an almost universal disappointment and sense of loss for what had become a signature event for Rosewood.
"I was furious," recalls Scott Nuelken, a longtime neighborhood resident and the studio manager at Brian Dressler Photography, a commercial studio on Rosewood Avenue.
"I was right there with everyone else saying this is the most absurd thing I've ever heard, that we're gonna take this thing that had a very cozy neighborhood feel and drop it in the middle of this I don't even know how many acre plot of land," he continues. "Nothing will feel tight, nothing will feel like the neighborhood. I mean, it still really sucks."
Nuelken says he's since softened his views in many ways, particularly given some of the obvious logistical advantages that come with moving off the street and onto the Fairgrounds and the frustrations of residents and merchants who were adversely impacted by the old location. But he's far from alone in voicing his frustrations.
Beth Laderberg, another Rosewood resident and a local music fan, was disappointed with the decision because of how it fundamentally altered her relationship to the festival.
"I am bummed about it moving," she says. "It was one of my favorite things to do each year. I loved that it was walkable and that it felt like I was in the center of the action. I never minded folks parking around my house. I loved being able to go home for a second to cool off and use the bathroom. I personally don't eat crawfish, so for me it was about music, hanging with friends and it being something cool to do in my neighborhood."
She says she's on the fence about going this year.
---
What: Rosewood Crawfish Festival
Where: South Carolina State Fairgrounds, 1200 Rosewood Dr.
When: Saturday, May 4, 11 a.m.-8 p.m.
Price: $10 ($5 for parking)
More: rosewoodcrawfishfest.com
---
The Logic from the Inside
While the community response to the festival's move feels predictable in hindsight, it actually caught the event's organizers off guard.
"It's funny now, because when I wrote the press release that we were moving it, I was like, 'Man, the neighborhood is going to be so psyched about this,'" recalls Dave Britt, executive director of the Rosewood Merchants Association and, along with Liquid Assets bar catering service owner Shawn Rankin, one of the chief organizers behind the festival.
Britt says that he's long heard a litany of complaints from residents and merchants alike about how the event, for which attendance frequently swells into five figures, overruns their streets with cars and less-than-conscientious patrons. Britt figured everyone would be on board with a new location that provided better parking, indoor seating, air-conditioning and plenty of bathrooms.
"All the people who had been complaining became silent, and all of a sudden the quiet people became loud," he muses. "They were like, you know, 'How dare you take this neighborhood festival?' And it came as a shock because, honestly, we've been hearing nothing but negativity before that."
But the more you talk to Britt, the more the logic of the move feels almost inevitable. He contends that the festival will save thousands of dollars on logistics and overhead while providing a safer, more comfortable experience.
"When you do the festival on the street, you have to rebuild a city within a city," he points out. "So there's a real advantage to having so much infrastructure already there. It costs a lot to bring in as many tents as we need, thousands of dollars. All the fencing we bring in is thousands of dollars. The security needs aren't as intensive [at the Fairgrounds]; that saves thousands of dollars. We usually pay thousands of dollars for shuttles to bring people up from the Fairgrounds parking lot. So we alleviate that expense and also have parking for 5,000 cars."
Britt says the festival was also encouraged to move by the state Department of Transportation, who are loath to close that stretch of Rosewood Drive because it's technically part of a highway, U.S. Route 378. What's more, the state DOT won't let them close the street and set up stages until 4 a.m. the day of the event, leading to a condensed timeline and often-dangerous conditions for riggers and staff.
Finally, last year's festival gave the Rosewood Merchants Association an additional nudge. Because of a host of competing factors, including a big-name headliner that fell through and market competition from Charleston's Trondossa Music Festival, the Crawfish Festival moved to the second weekend in May last year. The low attendance numbers and near triple-digit heat, Britt says, pushed them to more earnestly consider the Fairgrounds.
The Business Perspective
Another major concern about moving the festival was the impact on the stores and restaurants along Rosewood that in some ways benefit from thousands of patrons and tourists entering the neighborhood. But on closer inspection, it's at best a mixed bag. At worst, the festival can actually be a tremendous detriment to businesses in the area.
"When they told us they were moving it, I was actually kind of relieved," admits Rosewood Market owner Bryan Tayara. "I love the festival and it definitely needs to stay around, but it has grown beyond its borders here and it's busting at the seams."
Tayara says the Market's former owner experimented with staying open during the festival in the past, but found it too hectic and difficult to deal with. In recent years, the store proper has remain closed, instead offering a parking lot pop-up with a limited menu of food and beverage items to festival patrons.
"Last year was kind of a slow year for us," Tayara says. "It's more profitable just to open my doors and have a regular Saturday."
Conversely, Dano's Pizza does stand to benefit from the increased foot traffic. But owner Dan Scheel isn't too upset about the move.
"We are disappointed that we were not consulted (as members of the Rosewood Merchants Association) before any major decisions were made, even though we now see why the decision was reached," he tells Free Times via e-mail. "Some neighbors had been leaving some pretty nasty messages about empty beer cups on their front lawns and people parking in front of their houses, etc. Perhaps moving the festival to an area that has better facilities is the best move in order to keep those residents happy."
Scheel still expects a decent amount of business from the festival regardless of where it's located.
Making Something New
Rosewood business owners, residents and festival-goers alike tend to recognize that the organizers had good reasons to move the festival — they just can't fathom the new location. But Britt is optimistic that the new home can pay dividends in terms of feel and atmosphere.
"It won't be like the fair, where it's spread out all over the grounds," he explains. "The idea was to have the set-up mimic street festival vibes."
Attendees will come in through a parking lot-adjacent entrance like they do for the fair, but Crawfish will only be utilizing that long corridor that stretches back to the infamous rocket, with rides and amusements, along with food trucks and vendors, creating a natural thoroughfare.
"We're going to run two stages on either side of the rocket, so the sight line will always feature the rocket," Britt explains. "And we're going to run the bands in tandem, like [Charleston's] Highwater Festival. So there will never be a down time for music."
And while the crawfish will be served in the Ellison building a good way back from the stages, there will be plenty of seating and air-conditioning that will, the organizers hope, make it a welcome reprieve from the often-sweltering heat the festival typically weathers.
"I think that if you're in a family situation, if you've got your kids, parking for five bucks at the gate and walking your kids would be a lot more appealing," Britt hypothesizes. "We're also going to let people bring blankets and chairs in for the first time, too."
---
Music Schedule
11 a.m.-noon — Fusion Jonez
Noon-1 p.m. — April B and the Cool
1-2 p.m. —  Marshall Brown and the Rare Birds
2-3 p.m. — H3RO
3-4 p.m. — Dead Swells
4-5 p.m. — Terence Young Project
5-6 p.m. — McKenzie Butler Band
6-8 p.m. — Jump, Little Children
---
What's in a Location Anyway?
Since there's not much of an argument that the logistics and infrastructure available at the Fairgrounds are far superior, the contentiousness around the festival's move seems mostly one of character and atmosphere — the je ne sais quoi, if you will, of its identity.
For some, this seems like a meaningless quibble.
"What is the character of a festival? You're walking around, it's hot as heck, your kids are crying because you can't find a bathroom, you parked several blocks away in front of someone's house," scoffs Tayara. "Is that the character we're going for? Or is it the activities and music and food? Moving it down to the Fairgrounds has a lot more pros than cons."
But on some larger level, the festival really doesn't belong to the Rosewood neighborhood in the same way.
"I imagined that they considered all the factors in making their decision, but I still thought it was a bit of a loss for Rosewood," offers Lee Snelgrove, executive director of One Columbia for Arts and History, the city-funded nonprofit that supports local arts. "The people see it as a neighborhood festival that is representative of the neighborhood and that they take some pride in. By sort of making it something that you have to travel to [for residents], and somewhere that is on the fringes of the community, that might be a loss."
As somebody with experience in festivals and events throughout the city, Snelgrove is by no means immune to the logistical lures of the move, and also sees clearly how the Crawfish festival might need to recalibrate.
"Lots of factors are at play when people determine different aspects of a festival, whether it's growth or anything else," he points out. "There's good value to moving it in some cases or changing the format in some cases, depending on how the festival is evolving."
But for more than a decade now, the Crawfish Festival has existed as the crown jewel for a neighborhood that's also known for a bevy of smaller offerings, from Mardi Gras at City Roots to the Rosewood Arts Festival in the fall behind Rockaway Athletic Club.
"I think it's important for neighborhoods to have an opportunity to engage in arts and culture because it can help define that neighborhood," Snelgrove says. "When it comes to things like public art or public spaces, those can define it, but certainly, festivals can too. Define a community and who they are, what their values are and what their identity is."
For some, like Nuelken, this is ultimately why the move remains disappointing, even as he plans to attend and support the festival this year.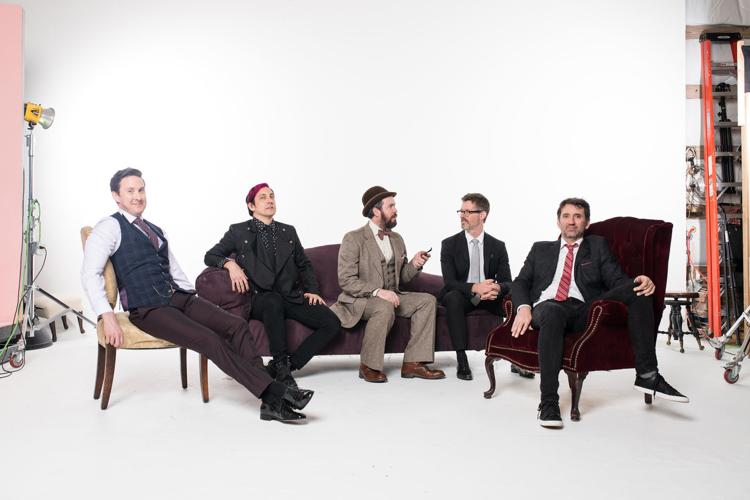 "Yeah, they could save some money by not doing barricades, they could save some money by not doing fences, but frankly, at what cost to the event?" he laments. "I'm going because I want to support the event and eat a crawfish. It will be a fun event no matter what. Changing the venue can't ruin it. It just won't have the same feeling that it had in past years."
Forging Ahead
Despite the resistance, Britt sounds remarkably sanguine about this year's festival. Still, he's open to doing things differently next year, including moving back to the old spot, adding that organizers will closely consider ticket sales and presales — at this point roughly on par with past iterations — for this year's event.
"I would encourage anyone that is upset by it to trust the people that have been putting it on through the whole time," he requests. "It's existed for 14 years and the decision wasn't made flippantly or spitefully — it was strictly a business decision to prolong the festival and keep it at the same level."
Britt also emphasizes that the festival has always been keen to adapt from year to year. He points specifically to the musical end of things, where the event has moved away from the '90s alt-rock headliners (Spin Doctors, Gin Blossoms, Marcy Playground, Tonic, Eve 6, etc.) that had practically become their brand. Recent years have brought acts such as the jam-friendly gospel/R&B pedal steel savant Robert Randolph (2015) and Charleston's rapidly rising Americana band SUSTO (2018).
Jump, Little Children, this year's headliner, actually blends the old and new approaches, embracing the '90s nostalgia for the group's eclectic blend of avant-chamber pop and more conventional indie rock stylings, while also grabbing the band while there's a whiff of fresh currency around them thanks to the relative critical success of last year's Sparrow, their first album in 13 years.
For now, he feels comforted by the fact that the festival, even if it were to attract a much lower level of attendance, would still likely be profitable in the new location.
"It's always a work in progress," Britt says. "So, if we do it this way this year and, you know, it's like, 'Wow, this didn't really have the right flavor, people weren't hanging around because they were disengaged,' we'll go back to the drawing board."
Let us know what you think: email editor@free-times.com.