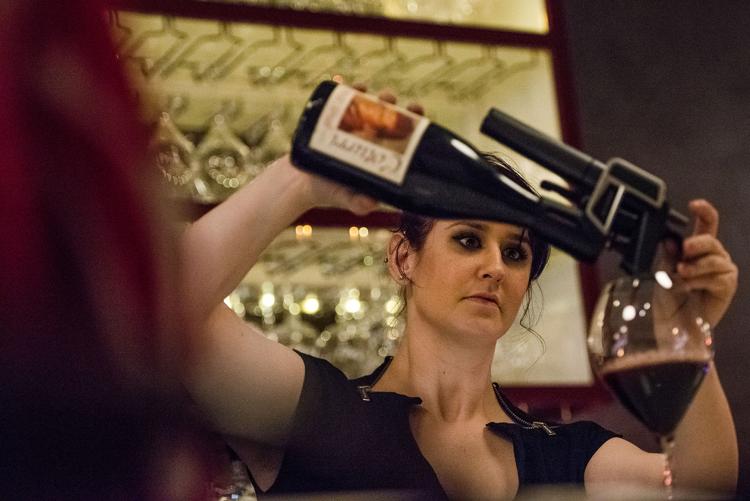 Almost every wine drinker has experienced a menu that felt like a comprehensive exam for a course they forgot they enrolled in. Hundreds of bottles and glasses sit as lifeless type on a page with no descriptions, only a style and a price tag. And yet, within this mountain of text, few varietals are available — your classic old world and California offerings dominate the tome.
A decade ago, this scenario played out all too often across Columbia's restaurants and vino-centric watering holes. Today, establishments both new and old across the Midlands are pushing against the wine laundry lists of yore, yielding smaller, more curated selections that appeal to both the curiosity of the consumer and the passion of the purveyor.
"The wine business is a big business," says Tim Gardner, owner and head sommelier at Lula Drake Wine Parlour. "The more you have wines that are saleable, predictable, that stay within a comfort zone, you're assured to turn a profit. For me, that's just not in my DNA."
Since opening on Main Street at the end of 2016, Lula Drake has emerged as one of Columbia's premier wine destinations. Gardner admits there was a learning curve for some to grasp the menu, which features roughly 25 by-the glass offerings highlighting his desire for sustainably grown, organic and biodynamically made wines, regardless of status or growing region.
"It was only about three months of people coming in saying, 'Why don't you have a California cabernet on your menu? Why don't you have a chardonnay?' Once we got the word out enough that we were trying to do something different, the support was incredible."
At Shandon neighborhood bottle shop Craft and Draft, co-owner and wine buyer Kellan Monroe has seen similar customer approval for his compact wine list, where he focuses on family-owned and small-batch vintners.
"I've gone with the idea that if I like the way something tastes and can understand what it is and where it fits in, that's the way to sell it to a person that doesn't care about terroir and what the weather was like that season," says Monroe.
He emphasizes that it's his staff's ability to break down any wine into layman's terms that helps sell customers on their more unique offerings.
While his shop's main draw is as a craft beer bar, Monroe has spent the last four years working with a handful of local distributors to cultivate a wine selection that works in step with the shop's overall philosophy of constantly changing product. He knows that his list of 12 beer taps and 10 to 15 wines by-the-glass works best for his hyper-local audience.
"If we're only drawing out of the neighborhood, 100 taps don't move," he says. "It's the same kind of idea with the wine… I buy things that I know I like and my reps help me find cool stuff, fun stuff, new stuff. That way, when you come in, it's not just the same thing every single time."
Across the river in West Columbia, John Kimber constructed the wine menu at 116 Espresso and Wine Bar from 2017 up until the restaurant's sale last month. With "wine bar" in the name, he acknowledges there was a bit of pressure to have the greatest hits on their 20-glass menu. Yet, he was able to strike a balance between traditional varietals and up-and-coming growing regions to keep the menu fresh.
"Instead of that California cab, let's bring in an Argentinian cab," Kimber explains. "Instead of a normal California chardonnay, let's do a Washington state and bring in a French chardonnay to really give you those options."
Having worked in various roles during the restaurant's 10-year run, Kimber recalls how difficult it used to be to find authentic wines to pair with their Spanish- and Mediterranean-influenced cuisine. In recent years, he found the distribution inroads to greatly improve the varietals he was able to offer, often producing some surprising gems.
"Every now and again, it would be the weirdest thing — you can only get this wine in California, New York state, and South Carolina. What?" he says with a chuckle.
While many have likened the global shift in wine interests away from huge production vineyards to the farm-to-table food movement, Tim Gardner sees it more parallel to the rise of independent cinema in the shadow of Hollywood.
"You want to go see the blockbusters — you want to taste the mass-produced things — and it's great and it gives you a certain experience," he says. "There's also something to be said for a more personal and focused individual experience as well. And that's what we're about here."
While he finds the two takes on wine can co-exist, he posits that the movement toward variety and curation fits the current wants of Columbia's wine consumers, again mirroring the habits of film goers.
"Nobody wants to go see the same movie every night."