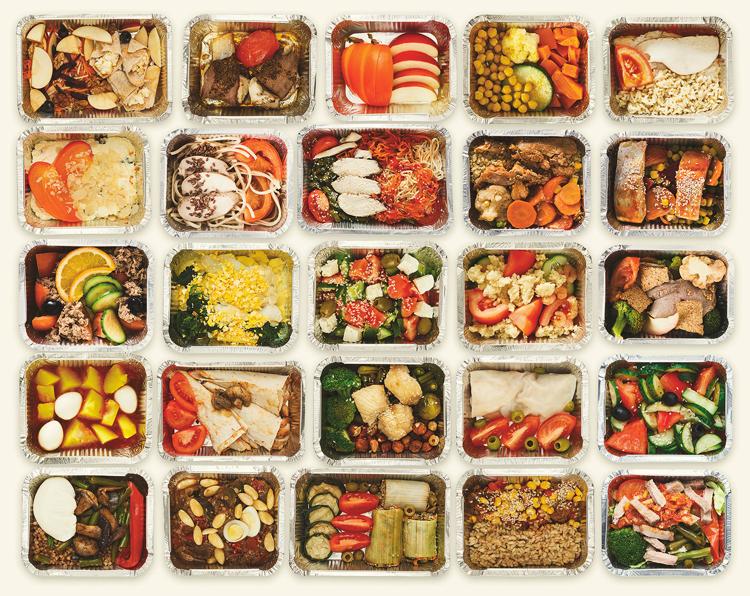 The popularity of picking up a week's worth of pre-cooked meals that need nothing more than a simple reheating in the microwave is growing in Columbia, and Emilie Blanchard is the latest entrepreneur to take notice. Blanchard opened Tasty as Fit in the former Fleur de Lys building on Millwood Avenue last week after a stint as a private chef of sorts, cooking pre-prepped meals for friends and family.
The former fitness trainer was always been passionate about fitness and health while working in New York City.
"I come from a big Greek family, and cooking is something we all did together," Blanchard says. "As a trainer, I'd help clients on the side with their eating habits and loved it."
Once she returned to Columbia with her new husband, she wasn't sure what to do career-wise and was looking to open a fitness studio and started cooking pre-prepped meals for friends in the meantime.
"It exploded from there," Blanchard recalls. That's when she decided to make it into a full-blown business.
Meals are gluten- and dairy-free.
Menus are posted online weekly at tastyasfit.com, and can be ordered from Wednesday through Saturday afternoon each week. Pickups from the Millwood Avenue home base or deliveries are available on Tuesday each week. Each meal is individually packaged and can last for three to five days in the refrigerator.
"The most you'd have to do is warm something up," says Blanchard.
Blanchard also plans to offer healthy cooking classes in the fall, following in the footsteps of the previous building's tenant.
Learn to Cook a Different Kind of Turkey
It's easy to get in a cooking rut, and looking outward to the foods of less familiar cultures is a way to find inspiration for new things to bring to the dinner table. The Istanbul Center of Columbia offers a series of cooking classes, one per month, to bring the tastes of Turkey (the country) to the South.
Classes are held at the Tri-City Leisure Center in West Columbia at 485 Brooks Ln. The cost is $15 per class. Classes are held from 11:30 a.m. to 1 p.m. on Saturdays once a month. The class on Oct. 20 covers making dolmas, which are stuffed peppers. November's class is on patlican kebap, or eggplant kebabs. Classes are available monthly (minus December) through next April — check them out at istanbulcentersc.org/index.php/cultureicc/columbia-cooking-classes.
The Istanbul Center is dedicated to promoting the rich cultural heritage of Turkey and also offers language classes, festivals and more.  
Got food or drink news? Email food@free-times.com.