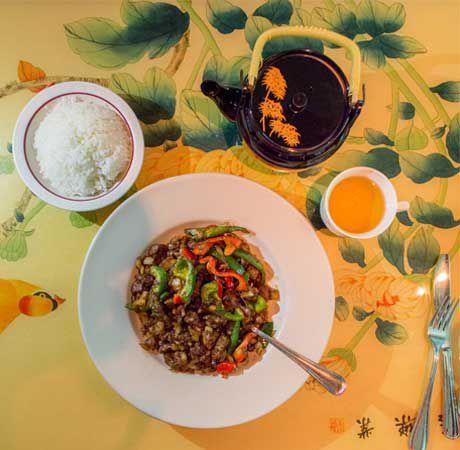 Whether you're celebrating a Jewish Christmas or doing an Irish goodbye from your cousin's awkward Christmas dinner, there are a few places open on the 25th of December, and we've done the research so you know just where to go. Breakfast, lunch, dinner and late night, there's something here for everyone so no one goes hungry — or thirsty — on this holiday.
2Gingers will be open for classic Indian dishes, and a lunchtime buffet, for its usual hours of 11 a.m. to 2:30 p.m. and 5 to 9:30 p.m.
Bar None will have smoked wings, as it does on every alternate Tuesday.
Buffalo Wild Wings will be open regular hours with all of the wings, beer, and loaded tater tots you could want, and TVs will be blazing at the altar of professional basketball and whatever other sports are being played on Christmas Day. There are locations in Lexington, Irmo, Forest Acres and in northeast Columbia.
Columbo's, the restaurant next to the Doubletree on Bush River Road, will be open for Christmas breakfast, lunch and dinner for weary travelers and hungry locals alike.
Delhi Palace on St. Andrews Road will be serving an Indian lunch buffet and dinner from the menu during its usual hours of 11 a.m. to 3 p.m. and 5 to 10 p.m.
Denny's, the roadside staple, will be open every minute of every day of the year including Christmas and even has a special festive flavors menu through Jan. 7.
Flying Saucer will be open to beer knurds and their families from 5 p.m. to midnight to drink away any unwanted holiday memories that may have occurred since Santa came down the chimney.  
IHOP will be slinging pancakes 24/7 for whenever the urge for breakfast strikes on Christmas Day.
Midlands' at the Marriot downtown will be serving its regular menu of modern Southern cuisine during its regular hours of 6:30 a.m. to 10 p.m. to both hotel guests and locals who are looking for a meal on Christmas Day.
Panda Express, both on Forest Drive and Killian Road, will be serving drive-through Chinese during normal business hours.
Ruth's Chris Steak House will have its regular menu and a special holiday surf and turf special consisting of two cold-water lobster tails and aged prime ribeye steak or filet starting at $49.95. Reservations are strongly recommended and can be made at ruthschris.com or by calling 803-212-6666.
Shoney's, one in West Columbia and one on Garners Ferry Road, will be open from 6 a.m. to 10 p.m. for breakfast, lunch, and dinner, buffet style.
Sun Ming Chinese in Irmo will be open for its usual lunch and dinner menu from 11:30 a.m. to 9:30 p.m.
Tea Pot Chinese Restaurant and its ubiquitous long-range delivery service will be open on Christmas Day for a traditional Jewish Christmas meal, and yes, they will be delivering.
Waffle House as always, will be open like it's any other day — or night — of the year. From pecan waffles to Texas melts, if this place ain't open, you should start worrying. There are nearly 30 locations in the greater Columbia-Lexington area to choose from.
The Whig doesn't care if it's Christmas, Taco Tuesday will go on as planned. Disappear from the familial fold beginning at 4 p.m. and envelop yourself in your desired amount of tacos until 11:45 p.m. — hey, they're even festive with green lettuce and red salsa!
Got food or drink news? Email food@free-times.com.