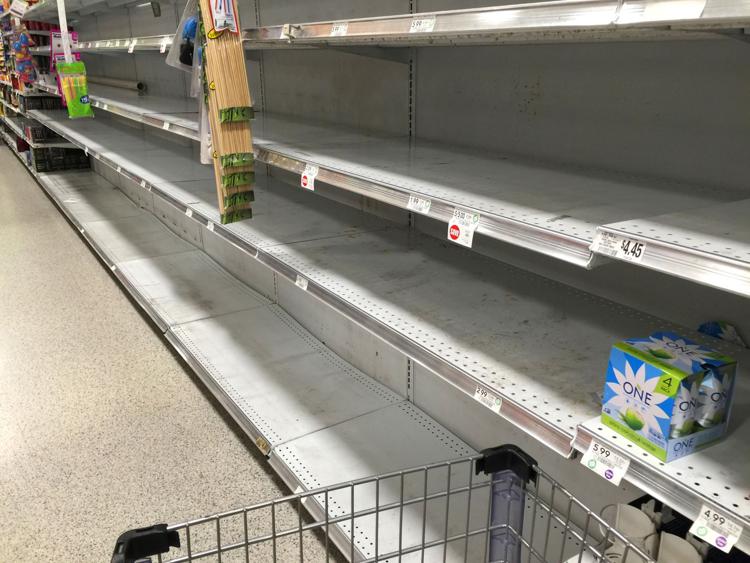 Preparing for Hurricane Florence sent Columbians into their typical pre-storm flurries to the store to secure bread, milk, toilet paper and the almighty bottled waters. Stores began running out as early as Monday, Sept. 10, several days before the track of the hurricane was known. Reports on social media alerted people as to which stores were out of water.
Now that this storm is behind us, for the most part, let's take a look ahead at the rest of the hurricane season, which lasts through Nov. 30.
Based on past hurricane seasons, there are an average of 10 named storms per year, with 2.5 of them becoming a Category 3 or higher. It seems reasonable to assume that there'll be at least one more big hurricane event that will threaten the Midlands. Let's not be those jerks at the store fighting over the last case of water. Take this time of calm between storms to stock up on the essentials instead of being stuck in long lines and contributing to the chaos and fear that storms bring out in people when another hurricane is on the precipice.
The Ready.gov (ready.gov/build-a-kit) preparedness list of basic disaster supplies outlines everything that a household should have gathered together to safely ride out a storm in the event that the area loses electricity and access to tap water. Take the time now to get your kit together, stock it with plenty of bottled water that didn't involve snatching it from an old lady, and don't touch it during a non-emergency. Do not eat your hurricane snacks. Do not drink the bottled water. Enjoy your confident smugness when you don't have to go on a last-minute hunt for supplies.
That being said, at the beginning of each hurricane season, assess your supplies and replace foods with expiration dates with fresher versions, in which case it's fine to eat the older hurricane snacks. Safety first, Columbia.
Got food or drink news? Email food@free-times.com.