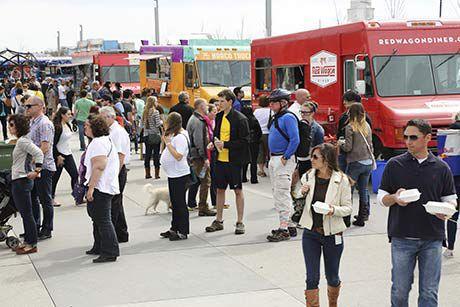 Since the height of the food truck boom around 2013, we've stopped seeing so many large mobile food truck gatherings. Instead, the scene has settled, with food trucks making regular appearances at Soda City Market and breweries.
But a few places still round up the food trucks in a big way, like the annual Jamil Food Truck Jamboree that will be piggybacking on the ReptiCon crowds at the Jamil Temple. Several food trucks will be gathered at the temple at 206 Jamil Road, and for $5 admission, you can enjoy the roundup too. Proceeds from this event go to benefit its charities, the Shriners Hospitals for Children. Admission is free with a ReptiCon ticket, for kids, and for those with an active military ID. The jamboree will run from 11 a.m.  to 5 p.m. on Saturday, Aug. 11.
The list of participating food trucks was not available at press time.