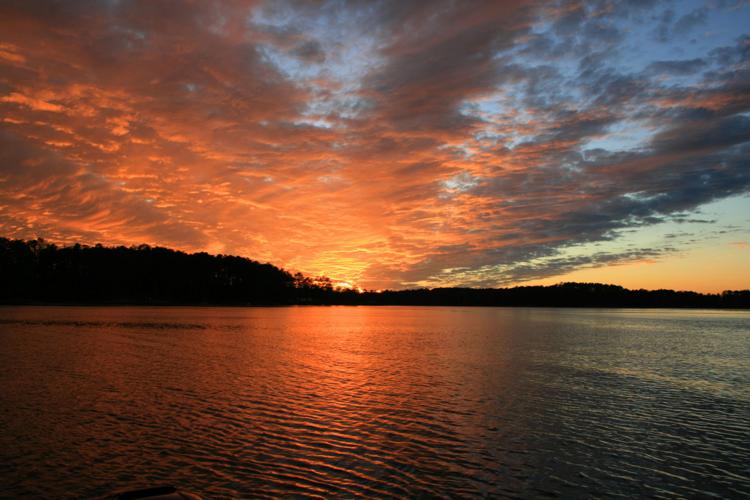 News travels fast and construction and permitting goes slow — so in the past year, we reported on several projects that haven't quite come to fruition yet. Here's some of what we have to look forward to in 2019.
In the Vista, Craft Axe Throwing announced it would be bringing the treacherously fun sounding combination of throwing axes and drinking beer to the Vista, in the former piano bar space at 700 Gervais St. The original opening date was supposed to be December 2018, but obtaining an alcohol license has proved slower than anticipated.
The Greater Lexington Chamber of Commerce announced it would close off the upper portion of the dam in April 2019 for a dam dinner similar to the Gervais Street Bridge Dinner. Logistics haven't been announced yet, but the idea of sitting up there watching the sun set over the water is something we're excited to see in action.
Also in Lexington, Matt Rodgers' Hazelwood Brewing is under construction in the historic Old Mill on Main Street. Rodgers, who is the head brewer at Old Mill Brewpub and grows his own hops at a farm in Camden, has proven himself time and time again with inventive and delectable craft beers served at the brewpub, so to see what he is going to accomplish under his own label is downright exciting. Construction in the original boiler room for the mill is going slow, as the space hasn't been used in more than 100 years.
The old fire station in the Vista that currently houses Kao Thai is also set to get a French restaurant in one of the other bays. Sean Moore, the former franchise of several Five Guys Burgers and Fries in the Midlands, is going upscale with a full service yet affordable brasserie.
Another French restaurant that is farther along is Black Rooster, the new Kristian Niemi (Bourbon, former Gervais & Vine and Rosso) project that will take root in the Brookland development. Just across the Gervais Street Bridge, apartments are springing forth at a rapid rate — or should we say mixed-use developments, since retail and dining are slated to be integrated into the area as well. Black Rooster will feature high ceilings and a highly anticipated rooftop area. The slated opening is early 2019.
In August, we reported that Savage Craft Ale Works will open in old city buildings at 430 Center St. Owners are keeping most of the details under wraps but have major renovation plans for the spot including a rooftop bar, beer garden, plenty of parking, and upfitting the historical buildings that are on the lot.
Drake's Duck-In is also looking to upfit their historic building, and to go vertical in the process. The beloved Main Street sandwich purveyor hopes to restore the building's facade to its 1940s glory. The second story of the building, which is currently inaccessible, is potentially going to be a pretty small bar or restaurant with seating overlooking Main. No new details on what that may be have come to light yet.
The diversity of cuisine types, restaurant ownership, chefs, and location are ever expanding in our small city, to the benefit of locals, out-of-towners, and business owners alike. With these and other unknown openings to come, 2019 is shaping up to be an exciting year for the Columbia food scene.
Got food or drink news? Email food@free-times.com.