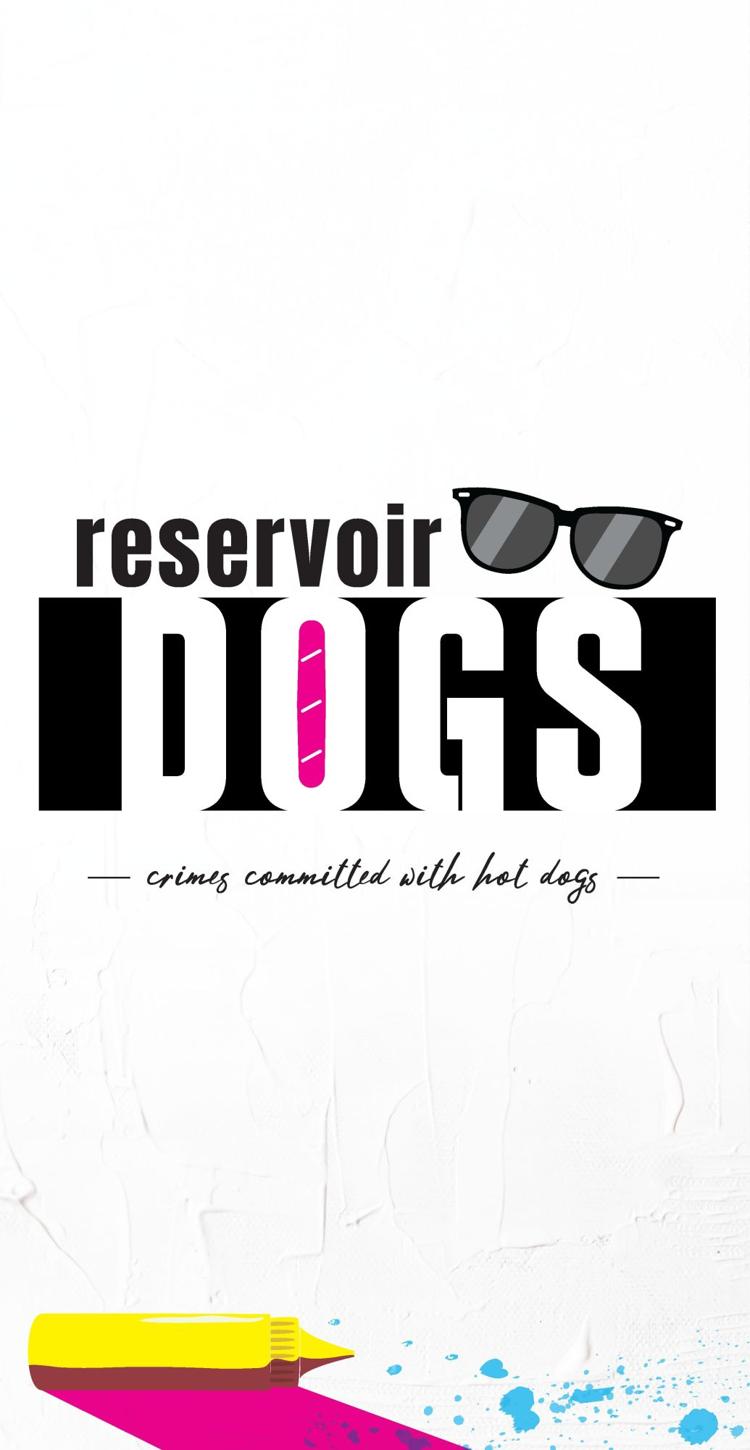 Evil Weiner is no more — sort of. Recently the shop fancy hot dog business that operates within Scoopy Doo Gelato Shop received a cease and desist order from another hot dog company in Texas using the name, prompting the pop-up to close shop and rebrand. The pop-up is owned by Sean McCrossin, who also owns Drip Coffee and Scoopy Doo.
The once horror movie-themed menu will now take on a Quentin Tarantino vibe when it relaunches as Reservoir Dogs. Many of the former hot dogs like the Jack Daniels chipotle barbecue pulled pork dog will return with fresh names from the film like Mr. Pink, Mr. White and more. There will also be new flavors including the Joe Cabot, a sauerkraut-topped dog with granny smith apple and caraway seeds, and the Nice Guy Eddie, a house-made chili dog with hickory smoked cheddar and red onions.
The hot dog pop-up's specials will also continue, including their Wiener Wednesday buy one, get one deal.
Reservoir Dogs serves at Scoopy Doo (725 Saluda Ave.) from 11 a.m. to 9 p.m. Wednesday through Saturday.
Bourbon Named Among Southeast's Best Bourbon Bars
The Bourbon Review, a national magazine dedicated to the art of bourbon and American whiskey, recently selected Colubmia's Bourbon as one of the best bourbon bars in the South. Chef and restaurateur Kristen Niemi opened the Main Street staple in late 2013. Featuring more than 400 whiskeys, Bourbon boasts a selection that's not just the largest in the city, but the entire Southeast. Led by nationally recognized bartender Kat Hunter, Bourbon continues to be an important fixture of the Main Street revival and a model of excellence for their award-winning bar program. Bourbon is at 1214 Main St.
Eat Boiled Peanuts for a Cause
There's something special about taking a freshly boiled peanut, breaking it open and devouring all the briny, addicting saltwater that pours out of the shell. Though boiled peanuts can be a polarizing subject for some, there's no doubt of their legacy in the South as an iconic dish.
They are so popular that they were declared in 2006 by then Gov. Mark Sanford as the the official snack of South Carolina.
This weekend, Columbia celebrates the iconic dish with the 12th Annual Palmetto Peanut Boil. Originally started as an affair among friends who wanted to see who had the best boiled peanut, the backyard event has grown into a city-wide competition. The event is this Saturday on the 2900 block of Devine Street from 11 a.m. to 6 p.m. The event is free, and all proceeds from food and beverage benefits the Animal Mission.