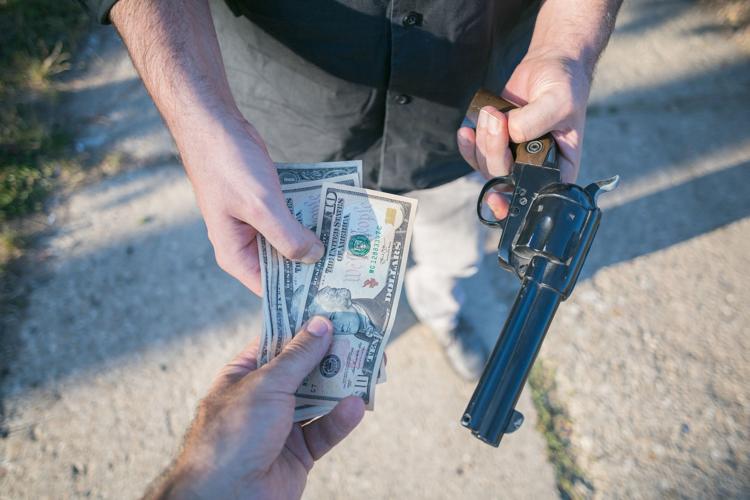 Christmas Gift: Cops got a call after a man allegedly robbed someone in North Columbia. The suspect reportedly walked up to a man on the street and said, "I have something for you." It wasn't a gift. Rather, it was a gun and he took the man's money. That's like opening a Christmas gift and there only being a bill inside.
Fresh Cuts: Cops are searching for a person that allegedly broke into a barber shop on Rhett Street. The suspect got away with barber's clippers and other haircutting items.
Open Register: Cops are searching for a man that allegedly tried to steal money from a register on Clemson Road at a gas station. The suspect pretended as if he was going to buy cigarettes. When he asked for a pack and the clerk turned around, he tried to grab money from the drawer. The clerk karate chopped his hand (maybe just a regular shooing but a karate chop just looks great in my head) and the guy fled. This guy really needs to improve his robbery skills.
Dinner Time: Cops nabbed an 18-year-old woman at a store in Harbison when she reportedly tried to get out without paying for several items. The woman reportedly had a shopping cart and tried to sneak out without paying for turkey, spinach and slippers. For some reason this combination of things is hilarious.
Tip of the Week: Know the value of a dollar. Cops got a call after a fast food joint was robbed on Two Notch Road. The suspect reportedly was going to buy a cheeseburger and gave the cashier a dollar bill. When the cashier told the guy that the food was $1.38, he then pulled out a gun and took money from the register. Either he really planned to do that all along, or he went all Michael Douglas in Falling Down when he got angry the Coke was too much money. Either way, that guy must have really wanted that burger.