The arts are an ever-present topic for Free Times, the basis of a large swath of our weekly content. Most of those stories find our writers contacting sources with a topic already in mind, bidding them to respond to the thoughts rattling around in our heads.
With this feature, we flip things around. We reached out to a group of prominent arts community members to ask them one big, open-ended question: What do the arts need in Columbia? In the sections below, we explore six big themes that emerged from those interviews.
Space to Create
One common observation was that Columbia could use more places to host local arts happenings.
"We definitely need more spaces," says Lee Snelgrove, executive director for One Columbia for Arts and Culture, a city-backed nonprofit tasked with supporting the local arts scene. "It's not just your traditional art centers or performance spaces, which we could use more. But we also just need to activate some non-traditional spaces in neighborhoods. So community centers where workshops could be happening, or, heck, churches, halls, things like that. Even public spaces like parks and empty lots, even.
"Anything where people can sort of engage with [art] more and it doesn't always require them to travel to that place, it's more about where they live and about supporting the people that live in that neighborhood."
Snelgrove especially sees a need for one particular type of space.
"Columbia lacks a sort of African American cultural space," he reasons. "If I was a tourist from somewhere else and I wanted to come to Columbia and experience that, I could experience it in some temporary exhibits or some historical elements, like some of the properties of Historic Columbia or the Columbia SC 63 [civil rights history] walking tour. But I can't necessarily engage with more contemporary art or performances or things like that. There's no sort of main hub for African American culture experiences."
John Whitehead is executive director for the Columbia Music Festival Association, an arts incubator that helps to grow a broader array of local events and projects than its name would suggest, and which also houses an art space at its Vista office frequently leveraged for intimate dance and theater productions. He also chairs the City of Columbia's Hospitality Tax Advisory Committee, which prepares recommendations for City Council about which arts and culture organizations and events will receive earmarked funds raised from a special levy on the city's bars and restaurants.
Whitehead has his own specific vision for a space he'd like to see.
"A municipal auditorium with 500 seats or 1,500 seats," he offers. "We have a 3,000-seat auditorium in Township, a 2,200-seat auditorium at the Koger. We have nothing that's smaller, where organizations, arts performers, individual artists, can spread their wings and be more experimental. Everyone is worried about, 'How are we going to put butts in the seats and pay for the venue?' Will they come to an experimental program? We don't know. Because we're still in the process of developing an audience for what that might be."
Michaela Pilar Brown is one of Columbia's most visible artists. Her work, which boldly explores race and sexuality with adventurously mixed media, has earned her national and international placements and residencies, as well as the 2018 Grand Prize at Lake City's prestigious ArtFields competition.
She feels the Midlands need more cooperative art spaces, shared and operated by groups of artists, open to a wider array of events and exhibitions.
"Spaces that are big, well-funded, but allow smaller companies a home base," she says. "There is Trustus Theatre, longstanding. But some of the smaller theater companies, some of the gypsy companies could use a home where they could be in residence and people could find them easily.
"The same goes for the visual arts. Columbia remarkably has venues for contemporary art, but they are few and far between. [We need] some alternative art spaces, particularly for marginalized communities, where funding is appropriate and available, where they can address challenging issues and experimental art forms."
Look Here
Brown also notes that it would be beneficial for Columbia to have more festivals and art fairs that bring national attention to the area and its artists. She spotlights the Southeast-spanning ArtFields and Indie Grits, an annual Columbia-based celebration of film and various other media, praising the energy they bring to South Carolina and the opportunities they provide to local creatives. But she wishes there were more, particularly ones with a greater focus on minorities.
"Having opportunities that bring in a national audience to the local artist, we have food festivals, ethnic food and ethnic culture, but something specifically for the arts," she says.
Cindi Boiter is executive director of The Jasper Project, a Columbia nonprofit that supports a variety of events and projects. She also edits the project's namesake arts magazine. She points out another way the area could be better when it comes to fostering exposure outside the state.
"We don't really have good representation for our visual artists," Boiter posits. "When somebody says, 'I represent this artist,' what that should mean, what that means in other places, is that they take that artist's work to other places. They offer artist exchanges. They make sure that their artist's work goes other places. And I don't mean once a year. I mean on a regular basis. We have very few people here in Columbia who are representatives, people who serve as agents of visual artists."
"It's not necessarily in the nature of visual artists to be a self-promoter," she adds. "It's odd when we have self-promoters. And people actually recoil a little bit whenever we have artists who promote themselves. I'm bad about that, too. I almost automatically go, 'Well, why are you self-promoting?'"
You Gotta Pay For It
Pretty much all of the improvements suggested to Free Times require one thing: money.
The City of Columbia funds many arts organizations and events. Much of the funding is received by arts organizations and events through the H-tax fund and a smaller purse filled by its accommodations tax. Richland County levies similar taxes and makes its own funding decisions.
"The funding that we have for the arts, it's a pittance," Boiter complains. "It's not what artists of the caliber that we have here deserve. ... We don't get enough money from the state."
Per Milly Hough, deputy director for the South Carolina Arts Commission, the state organization provided grants to 83 organizations and artists in Richland County this past year, the most in the state.
"We are not well-versed in where the larger pots of money are, as organizations and as individuals," Boiter continues, referring to the grants and other programs on the national and state level that Columbians might not know are open to them. "There's a lot more funding out there than we're aware of that's available to us."
Della Watkins, executive director for the Columbia Museum of Art, echoes Boiter's point about diversifying funding sources. She highlights the recently renovated Boyd Plaza, the outdoor space that the museum frequently utilizes for events, as an example of how different groups can come together to pay for a vital, vibrant effort — the plaza's renovation was funded by the Darnall W. and Susan F. Boyd Foundation, with the city leaning on the museum to manage it, bolstering the Main Street institution with a comfortable and adaptable outside venue.
"The city needs to really think about business/government, private/nonprofit, and how you marry them together and have successful work," Watkins says.
Some that Free Times talked to are unsatisfied with the H-tax process.
Caitlin Bright is executive director of Tapp's Arts Center, an adventurous multipurpose event space and studio hub built into a former Main Street department store. She was disappointed with the most recent dispensation her organization received. But more than that, she takes exception with how the committee vets applicants.
"Going in front of the committee and retelling them [what's on the application], it's a waste of time," she says of the in-person sessions that are part of the process. "When we went to defend, nobody made eye contact with us. Like four dudes were on their phones. It's insulting and it's a waste of time. It does nothing for your chances. ... I think that they're kind of reviewing who you are visually."
Boiter also took issue with the H-tax committee.
"We have a very significant problem in terms of how the city and how the area supports our arts organizations and our artists themselves," she says. "I'd love to see greater transparency in how funding is distributed. I'd like for personal politics to get out, and I'd like for the individuals who practice personal politics, when they are considering who and what to fund, to check themselves."
For his part, Whitehead contends that the city's H-tax process is doing its job.
"The city has a committee that actually, when organizations are requesting monies [and] come in to make their presentation, the committee will talk to them, suggest other cooperations that they may want to make, other organizations that are experiencing the same problems, looking to have the same outcome, work together. I think the committee process that tie city has in place works really well."
Still, he admits that it's not a perfect system.
"How do we reach out to people who say they want to apply for H-tax?" Whitehead asks. "We need to do a better job of telling them, 'Who do you talk to? What do you do next?' Not only do you have to have a good project to ask for funding, you also have to have an accountability. You have to be able to provide the necessary backup. It's not an entitlement program. It's an investment program. So how is that investment best maximized? And it can't be by counting the number of people who may or may not attend your event."
Bright suggests that it might help if the city offered a funding source that, unlike H-tax, didn't force arts-focused organizations to compete for money with general interest street festivals and other efforts that seem targeted at a different audience.
"I think that festivals are great," she posits. "But I do think that there are different parameters. I think that they serve different functions. And there needs to be some type of protected pot for the cultural innovators in the community that do really amazing things."
Jason Rapp, communications director for the state Arts Commission, and David Platts, the agency's new executive director, point out that it's key that Columbia continues to grow funding opportunities beyond what the government can provide.
"A lot of it seems to be industry-driven," Rapp says. "You get up to Greenville and you see a lot of the automotive and tech and things like that that have benefited those organizations. Money cures a lot of ills, I think, and helps them to get some boost. I come from the orchestra world, and I see budget sizes, and quite honestly, Columbia doesn't compare favorably, but we also don't necessarily have the same industry base as a Charleston or a Greenville."
"We'd love to see more of that here," Platts offers. "Because a lot of times what comes with them is an investment in the community, which oftentimes translates to the arts community. Because they want their CEOs and employees to move here. And then they want to be able to say to them, 'You want to come here because you can live and play and grow and have a family, and all this stuff is going to be happening.'"
Snelgrove also emphasizes the need to foster such opportunities.
"In other cities, plenty of arts and culture organizations receive sponsorships and other things from private organizations, national level corporations," he says. "And we don't have as much of that in Columbia. And so we need more from all kinds of directions, so that there's a richer method for getting certain projects together or organizations created or filling gaps where there's a need in the cultural community."
Make It for Everybody
Ivan Segura is executive director for Palmetto Luna, a nonprofit that looks to promote and create opportunities for local Hispanic/Latino artists. He wishes that when he went to ask for funds from people like the H-tax committee that he saw more people from his community.
"I go before foundation boards or the City of Columbia or some type of grant board, and the people that are making the decisions in cultural funding, I never see Latinos up there," he observes. "I wish we could get to the point where I could sit in front of a body that's deciding where the money's going that I can see latino faces in there, that we are part of the system."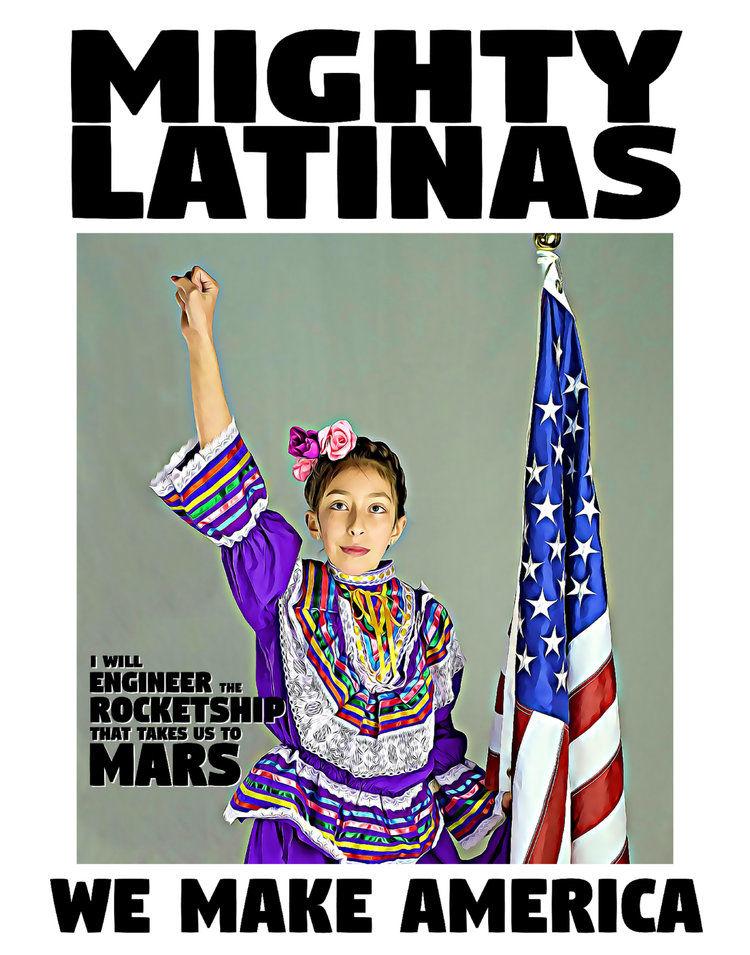 "Why not have a Latino person sitting on your board, the one that is deciding who's going to get the money?" Segura continues. "I want to see not only a Latino, but maybe a Russian or Korean or an international presence sitting on that board, feeling that experience that they have and making sure that the international community is represented. I think that that's when we're going to move from being a diversity concept to being on the scene."
Asked about the issue of diversity, Whitehead responds that the H-tax committee is making strides.
"This year is probably the most diverse committee in all the time I've been there," he says of the 11-member body. "We have three African American women. Another woman. And the rest are men. So I think this is the most diverse this committee has ever been, to my knowledge."
Seth Gadsden is the director of Indie Grits Labs, a nonprofit that grew out of and is still associated with the Nickelodeon Theatre, Columbia's lone arthouse cinema. His organization strives to serve local communities through artist-driven projects and media education. The organization's most prominent effort is its namesake festival, held each spring. The issue of diversity threads through most every point Gadsden brings up about the arts in Columbia. In order to speak to the varying communities that populate this area, he says that you have to give them a seat at the table.
"You can't just program for communities," he explains. "You have to find ways to begin to build leadership.
Gadsden calls back to Two Cities, a project that rallied a cohort of artists to explore Columbia's racial/geographic divides, and how it benefited Indie Grits.
"It got us an assistant director of programming at the theater," he says. "Now the programmatic structure at the Nickelodeon is led by a woman of color. That came directly out of that Two Cities project. Because the focus of that project was on leadership. So I think when you start seeing more of that by everybody, I think everything begins to slowly change. And then the final piece of that is accessibility. It's a big challenge for everybody, but not just in accessibility on a like, 'Is this for me?' type thing, but accessibility in price structures."
Watkins also emphasizes the importance of reaching out into the community when looking to increase diversity. As the Columbia Museum of Art has diversified its permanent collection and brought in exhibitions that touch on disparate cultures, it has put an emphasis on partnering with groups who represent those communities.
"We can never present a program if we don't know what we're doing, or we can't present a program well," she says. "We can't present a program well if we don't have the people who can educate us."
"I work in a global environment. I don't see color," Watkins adds. "I see the opportunity. And I see learning. And I see it as this big classroom, this big cool place to be."
Vision and Organization
Watkins, who came to the Columbia Museum of Art in 2017 after stints working in Roanoke and Richmond, Virginia, keeps coming back to one thing that worries her about Columbia.
"I don't see the pride of home," she says. "And I think that's something we could work on. We need to identify who we are and we need to own who we are and flip the narrative to a positive narrative. How many times as a new person have I heard, 'Oh my gosh, it's terribly hot here,' 'Oh my gosh, it's a pass through to the next town.' I'm proud to be here. And I think it's a perception problem from residents."
Hough of the state Arts Commission suggests a similar need.
"I think another important thing to do is just the self-perception of feeling like the underdog," she offers. "I've seen a lot of people trying to tamp that down and say, 'We do have a lot going on here. We are doing really well.'"
Bright takes the implications of this small-town mentality in another direction.
"There's a comfort that ... fosters complacency," she says, "And when you have a modicum of success, it is very easy to say then, 'I made it. I'm on top of the hill.' So, then competition doesn't play a factor. Because you have these power structures where you're so on top of the hill that you can be like, 'Get off!' before somebody can get even close to competing with you for king of the mountain. It's that basic mentality here. I think there's a universal mentality that it is 'king of the mountain.' And it's like, 'We're all operating amazing things together. Let's all do it together.'
"Plurality here is a difficult thing," Bright adds. "Because it was bred to be like, 'Well, Suzy makes paper hats. You can't also make paper hats.' And that's a thing to compete with. And when there's actually funding to compete for then it gets a little bit hairy."
Gadsden feels that better organizational infrastructure on the part of the city could help with this and other issues. He brings up a short-lived deal to bring a national movie theater chain to the downtown BullStreet development.
"You have to start with having a legitimate office of cultural affairs" he says. "So I have somebody I can call. ... By the time [we] found out there was a movie theater going in at BullStreet and we put in a call to the mayor's office, the contracts were signed. It was done. S#!t had been bidded out and bought. Where was the gap in that? Where's the transparency there? Which City Council meeting should we have been at? So you've just gotta have an office there. I think it's an office of cultural affairs."
Such changes are among the ideas being considered as part of Amplify Columbia, the ongoing effort to draft a new cultural plan for the city. Snelgrove, who is helping to lead Amplify as part of his job with One Columbia, says many of the recommendations that came out of the process will be released in the coming months, but he does reveal one recurring theme.
"We all could benefit from more regular communication among arts organizations," he posits. "Not just about calendars or things like that or about funding or those things, but just more casual conversation where ideas kind of blossom that are innovative and different. Because if we're all kind of working alone, we don't have time when two different art forms could brush up against each other and realize something super magical that could be completely unique to Columbia."
Make Art, Make Money
One other recurring theme from Free Times' conversations was the need to provide programs that foster entrepreneurial skills in local creatives.
"A lot of artists, sometimes they struggle with the business end of what they're doing," Hough says. "We try to help with that with some of our programs. We don't have tons of money to do that with — it would be great if we had a bigger pot to direct towards artists, training them better in business planning. We have a little small program. It helps some, the ones that want to expand what they're doing think a little more creatively as far as what their business is."
Brown sees similar deficiencies.
"That needs to also happen on the local level," she posits. "So that local communities of artists also have opportunities to expand their knowledge base. Even just to understand licensing and permitting processes at the city level. Those kinds of workshops would be useful."
Gadsden emphasizes that it's not as simple as getting an artist into a one-off workshop.
He recalls a filmmaker who Indie Grits helped to ready materials and then connected with representatives for a prominent national grant program through one of their art projects. The filmmaker sent Gadsden his grant application two weeks before the deadline, but didn't feel he had enough time to make the changes Gadsden suggested, so he decided not to submit. Gadsden feels he did everything he could, yet the opportunity was still missed.
"We have a long ways to go," the Indie Grits director says. "And that professional development piece, you just don't sit down and have a workshop and teach people. Professional development has to become a part of the fabric of your organization. It has to become a part of the diversity, of the inclusiveness, of all of these things. You have to have people working with your organization that understand and want to train and teach. Not only with staff. Not only with board. But with the artists and programmers with which they work. It's hard."
Let us know what you think: Email editor@free-times.com.