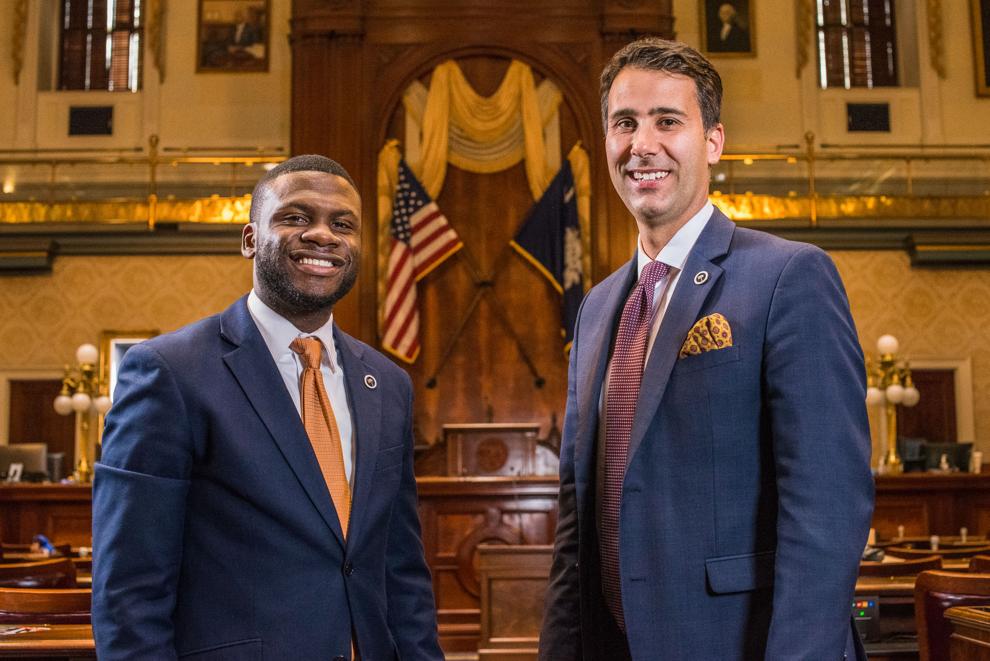 It's late on a Tuesday morning, and the second-floor lobby of the South Carolina State House is bustling.
When the Legislature is in session, the lobby between the chambers of the state House of Representatives and Senate becomes its own ecosystem. The roar of conversation seems to bound off the walls as lawmakers, journalists, interns, visiting school groups, lobbyists and other interested parties and hangers-on mill about under the never-flinching gaze of a statue of John C. Calhoun.
On this specific morning, the scrum is even more cacophonous than usual, as Clemson University football Coach Dabo Swinney is in town to address a joint assembly of lawmakers. The scene in the lobby begins to resemble fire ants crawling over a mound, and the air is thick with competing agendas. It's a vortex of Palmetto State money and power and politics and influence, all colliding in a single room.
And in the midst of the din, two men — both reasonably young; one black, the other white; one a lawyer, the other studying to become one — gracefully navigate the room. Shaking hands, slapping backs, laughing at the punchlines, locking eyes warmly with the various folks who approach them and beg for a moment of their time. They work the lobby like a pair of practiced, seasoned legislative veterans.
But, in reality, Kambrell Garvin and Seth Rose are new at this. The two Richland County Democrats are freshman legislators, each just a few months into their first terms as members of the S.C. House.
Rose, a 38-year-old lawyer and former two-term Richland County Councilman, represents District 72, the mostly downtown district that was, for more than two decades, the stomping grounds of state Rep. James Smith, who exited the seat in 2018 as the Democratic nominee for governor. Rose sailed into the seat unopposed in the 2018 election.
Garvin, meanwhile, represents District 77, an economically diverse district that covers parts of North Columbia and Blythewood. A 27-year-old who is set to graduate from the University of South Carolina School of Law in May, Garvin grabbed the District 77 seat after surviving a four-person Democratic primary in 2018, ultimately dispatching five-term incumbent state Rep. Joe McEachern in a runoff.
The arrival of Rose and Garvin represents the dawn of new State House leadership for key parts of Richland County. But it may also signal a gestational moment, the larger political birth of a pair that could become leaders within the Democratic Party in years to come. They both exude measured but assured aspiration.
House veterans also see the potential in the two freshmen.
"I think they are two rising stars," says state Rep. Gilda Cobb-Hunter, the Orangeburg Democrat who has been in the Legislature for 27 years, and is the longest-tenured member currently in the House. "I am very impressed with their work ethic, their commitment. They seem to be really excited about being here and passionate about the work.
"And they don't seem to have the attitude of 'I know it all.'"
But while the State House debuts of Garvin and Rose are happening at the same time — and as they are learning to walk the treacherous tightrope of relationships, party politics and deal-making that forever envelope the Legislature — the path each man took to the General Assembly couldn't be more different.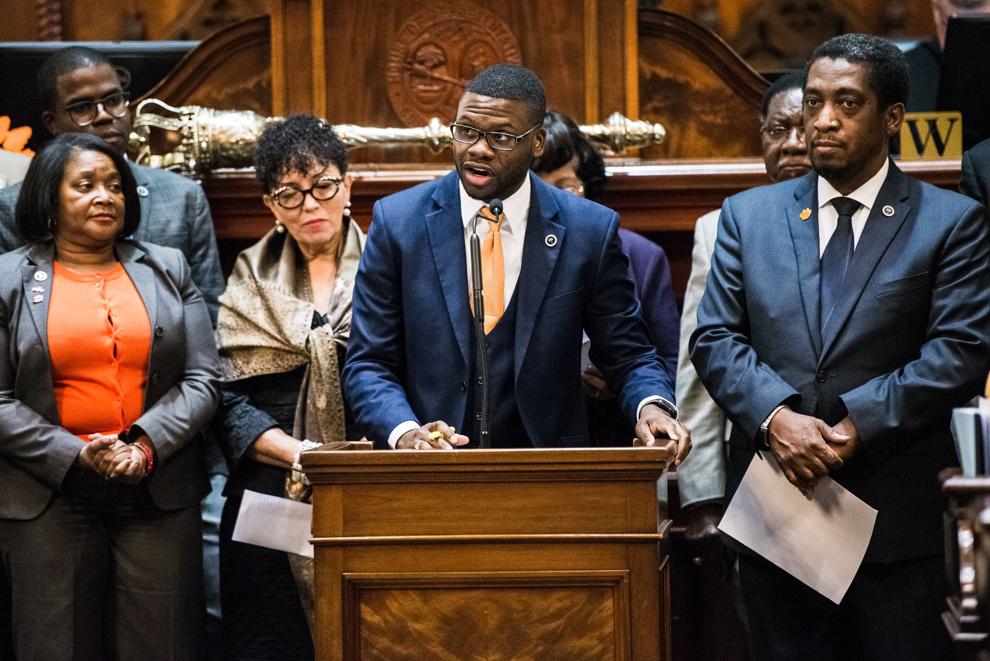 The Air of Inevitability
The genesis of Garvin's political career sprung out of a debate, but not the political kind. It was a middle school disagreement about cartoons.
"My older brother and I — we're 15 months apart — we were arguing about which cartoon channel to watch," Garvin tells Free Times during a recent conversation in his office on the State House grounds. "I was a Nickelodeon fan, he was a Cartoon Network fan. My mom was tired of us arguing about what to watch, so she made us watch the news. So she turned the TV on to CNN. This was around 2004. Around that time, the re-election campaign of President [George W.] Bush was kicking off, and John Kerry had become the Democratic nominee.
"Watching that news led me to start reading and listening about politics, and I really found it to be interesting. So what was supposed to be a punishment for my brother and I arguing, really became a passion."
Not long after, Garvin, a Columbia native, got wind of a local meeting for people who might be interested in volunteering for Kerry's campaign in South Carolina. The then-middle-schooler begged his mom to take him to the gathering.
"Mom wasn't into politics. She voted, but she wasn't an activist or anything along those lines," Garvin says. "She was a normal citizen. She said, 'OK, if you want to go, I'll take you.' So, I went to this Kerry for South Carolina campaign meeting. It blew away the folks in the meeting that this middle school student had an interest in politics."
From there he began to walk the path of someone hell-bent on a political future. He joined the youth council of the local NAACP and knocked on doors to get people to vote. He later headed up the NAACP's Youth and College Division at the state level, was the president of the student government at Winthrop University, and had an internship with a lobbying firm. He was a science teacher at rural Colleton County Middle School before starting law school.
Considering that succession of events that began when he was just a middle-schooler, there is an air of inevitability in his arrival under the State House dome. While the common political narrative is that rookie legislators spend their first session learning the intricacies of the job, Garvin has vowed to make the most of it.
"Freshmen are oftentimes told to sit quietly, learn the process and maybe do things your second year or your second term," Garvin notes. "But the best advice I got was from a colleague who said, 'Only two years are promised.' … I represent the same number of folks as my colleagues, and my folks didn't necessarily send me here to be a fly on the wall, or to sit quietly. I think you can do both: You can learn the process, which I'm currently doing, and you can also champion causes upon which you believe in."
The young District 77 representative has been busy, sponsoring or co-sponsoring 24 bills, and he's introduced a joint resolution seeking an advisory referendum during the 2020 general election on whether Medicaid should be expanded in South Carolina.
He's gained the most traction on a bill he sponsored that would require the state Department of Corrections to notify inmates about how they can restore their voting rights once they are released from prison. In South Carolina, convicted felons can have their voting rights restored once they have served their time in jail and completed probation or parole. However, those rights aren't automatically restored, and you have to reapply to be registered. Garvin says that there is a common misconception that convicted felons can no longer vote, and he wants the Department of Corrections to provide departing inmates, in writing, with information on how to get registered again.
The bill thus far has a bipartisan group of 40 co-sponsors, and is in the House Judiciary Committee.
"The law is clear about it: As long as you've served your sentence, you can re-register to vote," Garvin says. "I am here because this is the kind of legislation, and these are the kind of conversations, that need to be happening.
"As Democrats, I think we have to be the moral conscience in terms of social justice and issues of voting rights and issues of inequities in this state."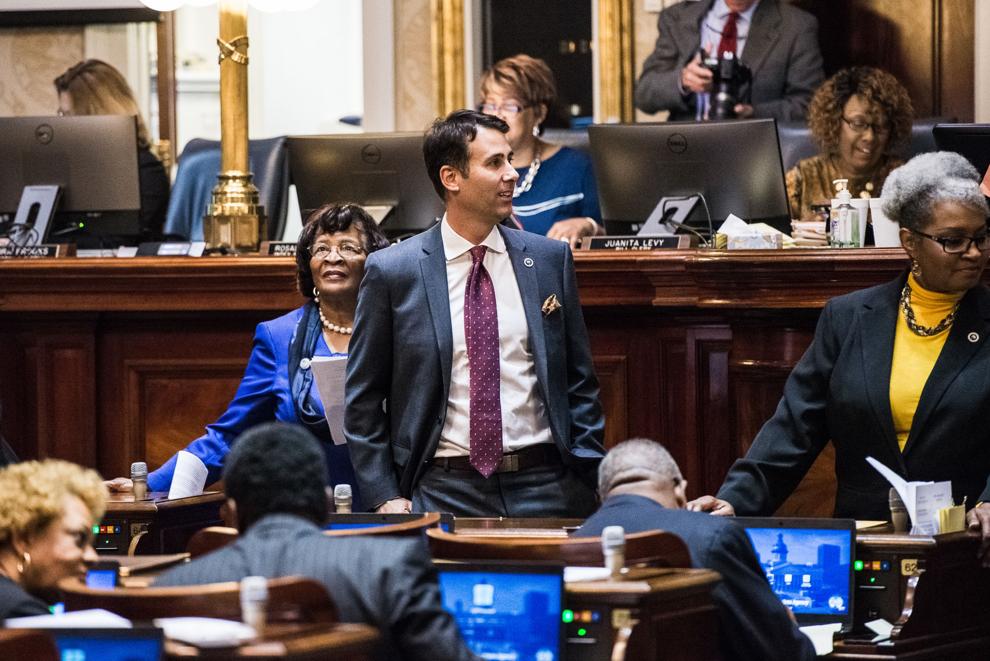 Political Volleys
If Garvin's road to the State House seemed destined from an early age, Rose's journey was something different.
While the 38-year-old defense attorney has now run his own law firm for a number of years — he also worked as a prosecutor in the Fifth Circuit Solicitor's Office for a while — he comes from humble beginnings.
"I was born in Charleston, West Virginia," Rose tells Free Times during a chat in the upstairs office of his law practice on Blanding Street. "My mother was 18 when she had me. My father was 17 at the time. He didn't come around. It was a different time then. I met my dad for the first time when I was 25 years old. I was raised by my mom and my grandmother."
He says politics never entered his mind when he was young.
"Since I've been involved in politics, I've noticed a lot of people that are involved had a passion for it from an early age," Rose says. "They were political science majors or had helped out in campaigns or were pages at the State House. Being raised by my mom and my grandmother, I was into tennis. Tennis was my life."
His family moved to south Florida when he was six, and Rose soon became immersed in the robust tennis scene there. He was passionate for the game, and talented: Rose eventually was recruited to play tennis at the University of South Carolina, arriving in Columbia in 1999. He ultimately earned All-SEC and All-American honors while playing for the Gamecocks, and in 2014 he was inducted into USC's Athletic Hall of Fame.
After finishing law school at USC and practicing law for a few years, his political aspirations began to percolate. However, when he decided to run for Richland County Council — he was first elected to that body in 2010 — he didn't know where to begin. So he did it by the book, literally.
"I had no idea how I was going to raise money to do a [campaign] mailing," Rose says. "When people were telling me the numbers that I would need to raise for County Council, they said 'a bare minimum of $30,000.' I thought, 'I don't even have a clue where to start.'
"I actually went to the Richland County Library on Assembly Street and I checked out a book on how to run for office. This guy, who wasn't even from South Carolina, wrote a book about canvassing and going door-to-door and mailers and it was kind of like a how-to. It gave me a starting point."
Rose spent much of his time on County Council pushing for reforms on what is sometimes a dysfunctional body. And he scored some victories in that regard. He's particularly proud of his successful pushes for Council to establish roll call voting and to begin broadcasting its meetings on the Internet.
But now Rose finds himself on a different rung of the political ladder. The rookie legislator — who says the first time he had ever been inside the House chamber was during an orientation for freshman members — knows how tough it can be to move the needle under the dome.
"The challenge is that you are one of 124," Rose says. "In [County Council], you look across the room and there's a total of 11. Or in City Council there are seven. You walk into that House chamber and there are 124 desks. If you get a law through that House chamber, it then needs to go through the Senate and make its way through that chamber. So, that can sometimes feel daunting. But I've always been up for challenges."
Rose has been active in his first year, with his name on 39 bills so far, and he is the primary sponsor of nine of those. The most recent bill he sponsored, filed Feb. 26 with Republican Rep. Kirkman Finlay as a co-sponsor, seeks to tighten the law to keep guns away from more people with criminal records.
Currently in South Carolina, it is unlawful for a person who has been convicted of a violent crime to possess a gun. Rose's proposal would amend that to make it illegal for anyone who has been convicted of a "crime punishable by a maximum term of imprisonment of more than one year" to possess a firearm.
 "This is low-hanging fruit to improve our gun laws through common sense reforms," Rose says. "That is to say, if you have a felony conviction, shouldn't we all agree that you should not possess a firearm? Why would that be controversial? It shouldn't be. … Now, will it have the support of our state Legislature? I don't know. But I want it to be bipartisan, and it is common sense."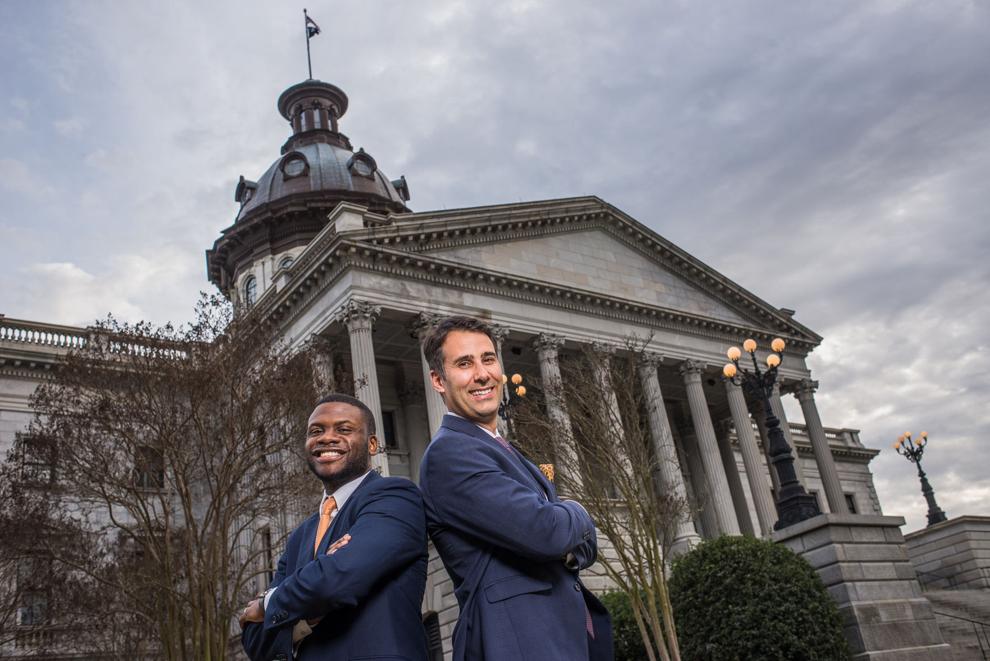 Workhorses or Show Horses?
Garvin and Rose are far from unique as freshmen trying to find their footing in the state's halls of power. Every two years there are new House members who descend upon Columbia, sent by the voters from all corners of the state to, ostensibly, represent the citizenry.
Some are chewed up and spit out by the state political machine after a term or two. Others manage to keep their heads down, avoid controversial headlines and hang around a little longer. And then there are those who emerge as movers and shakers, lawmakers who can make headway within their party and, sometimes, across party lines.
According to Cobb-Hunter, the key for Garvin and Rose — or any relative newcomer looking to climb the State House ladder — is developing a diversity of relationships.
"The advice I would give them is to build relationships, particularly across the aisle, and outside of your caucus. The other thing is, learn how to count," Cobb-Hunter says, referring to the calculation of votes needed to get an issue passed. "When you learn how to count, you build relationships. You aren't going to win if you are just dealing with people who are in your same party, caucus or race. That's a no-win situation."
There are early signs that Rose and Garvin could emerge as State House leaders in years to come. Rose, for instance, was assigned to the influential House Judiciary Committee, a relatively unique appointment for a freshman from the minority party.
"I took that to be a nod from the House of Representatives," Rose says. "I hope that will be the start of me being an influential member to get things done for South Carolina."
Garvin, meanwhile, shares an office suite at the State House complex with House Minority Leader Todd Rutherford. It's an intriguing place for a freshman to set up shop.
"I don't know what that signifies long-term about my time being here or why I was asked to come in this suite," Garvin says. "They could have put anybody here, but they put me in the minority leader's suite. So, I'm thrilled to be here and honored to be here."
Rutherford, a two-decade veteran of the State House, says he's taken notice of Garvin.
"You can judge people by the work that they do," Rutherford tells Free Times "You hear people on the campaign trail. But, then you see them up here getting to work. He's thoughtful, he is thought-provoking when he asks questions, and he wants to do the right thing. He is aggressive when it comes to doing the right thing. I couldn't ask for anything more out of a freshman."
Rutherford added that he also is often in contact with Rose, saying they sometimes talk on the phone once or twice a day. He says those conversations stretch back to Rose's time on County Council.
Cobb-Hunter smiles when she thinks back to the many freshmen she's seen come into the House of Representatives in the last three decades. She says, bluntly, that many have been "more show horses than workhorses."
She doesn't see those "show horse" traits in Garvin or Rose at this stage.
"They are open to hearing different views, they are open to a better mousetrap," she says.
Let us know what you think: Email editor@free-times.com.