It's time for our annual power rankings, in which we tell you who holds sway in the Capital City. 
And the list looks a whole lot different after two cataclysms shook Columbia's power structure in late 2016 and early 2017: the election of Donald J. Trump, and the long-running State House corruption probe.
Trump's South Carolina primary victory followed by his stunning November win kicked off a chain reaction of power shifts: Former No. 1 Nikki Haley went to New York, Henry McMaster is governor, and a reshuffling of state government power has ensued. 
As for the probe, it's netted some indictments of key figures in the Soda City. The Quinn family has been pushed from our rankings altogether, as has now-suspended Sen. John Courson, while state Attorney General Alan Wilson has had a tough year, plunging down the rankings.
In the meantime, the city keeps on ticking. And the people who make it tick aren't just politicians and businesspeople, but restaurateurs, artists and visionaries. This week, we tell you who they are.
What did we get wrong? What did we get right? Who's missing? Email
editor@free-times.com to let us know.
David Travis Bland, Jordan Lawrence, Eva Moore and Chris Trainor contributed to this story.
---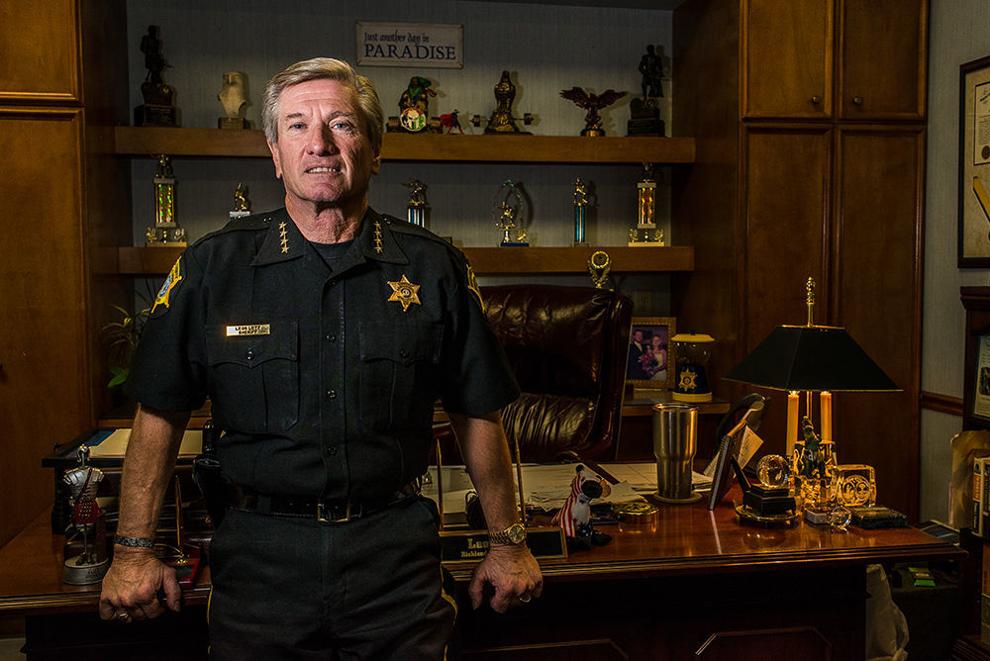 1. Leon Lott       ↑2
The Democratic Richland County sheriff has for years been, and remains, the most popular politician in the Midlands. Lott is in his 21st year as the county's top lawman, and no one has come remotely close to unseating him. Lott has elevated the profile of the sheriff's department to the national stage, as his department is one of the featured agencies on the wildly popular A&E show Live PD, which broadcasts real-time police action on Friday and Saturday nights. (Granted, whether or not that kind of live exposure is actually a good thing remains to be seen.)
2. Steve Benjamin       ↑2
Sure, Columbia doesn't have a strong mayor form of city government, as an effort by Benjamin to make that happen failed in 2013. But Benjamin still looms incredibly large in the Capital City. His ambitious agenda sets the pace in municipal government, where he at times seemingly wills projects into existence (See: Spirit Communications Park and the surrounding — but nascent — BullStreet development). Benjamin also proved a steady hand during and after the historic flood of 2015, and was recently honored by the U.S. Small Business Administration for his disaster recovery efforts.
3. Henry McMaster       ↑38
To hear some tell it, McMaster's earnest smile and Foghorn Leghorn twang mask a Machiavellian genius. The former lieutenant governor was the first statewide elected official in the country to back Donald Trump — and when the tycoon won the election, McMaster cashed in his chips, recommending that then-Gov. Nikki Haley be given a post in the president's administration. Haley ascended to U.N. ambassador, and McMaster became governor — a job he's wanted for years. Weirdly, though, McMaster doesn't seem to know how to wield his power yet. As one Free Times staffer put it, McMaster is basically The Mayor of South Carolina. If you've got a ribboncutting, he'll come to it. He's issued a handful of gentle, easily overturned vetoes here and there. But if McMaster ever realizes the sharpness of the sword he's holding in his hands, watch out. 
4. Dawn Staley       ↑22
The University of South Carolina didn't have a single national sports championship to its name until 2002, when it took the top prize in women's outdoor track and field. In April, Coach Dawn Staley and her women's basketball squad grabbed the school's seventh national title, and the women's basketball team's first, bringing full circle a thorough invigoration of a program that now leads the nation in attendance. If that weren't enough, Staley was named head coach of the USA national team in March. And more than just a successful coach, she's a beloved, prominent figure in the city. These days, Columbia embraces women's hoops in a way few places do. Staley has everything to do with that.
5. Jason Freier       ↔
Columbia has placed an incredible amount of trust in Freier, the Harvard-educated CEO of Hardball Capital and owner of the Class A Columbia Fireflies. The city footed most of the $37 million bill for Spirit Communications Park, and, thus far, Freier and crew have delivered a solid product. The new stadium was named Ballpark of the Year in 2016 by industry publication Ballpark Digest. The publication also tabbed the team as having the best new logo and branding in the minors in 2016. And attendance at the games is way up in 2017, though some of that is likely due to a certain quarterback-turned-outfielder. (More on that later in the list.)
6. David Pascoe       ↑3
When S.C. Attorney General Alan Wilson named David Pascoe, the Democratic 1st Circuit Solicitor from Orangeburg, to lead a probe into corruption at the State House, he can't have known how it would backfire on him. In a major court battle last year, Wilson tried to have Pascoe removed from the case, arguing the special prosecutor had gotten too big for his britches — but Wilson got slapped down by the state Supreme Court. Since then, Pascoe has indicted Rep. Rick Quinn, whose father, Richard Quinn, owns the powerful consulting firm that got Wilson, McMaster and a slew of other Palmetto State pols elected. He's indicted S.C. Sen. John Courson, long considered one of the most honest men at the State House. And by many accounts, there are more indictments to come. Of course, Pascoe now has to prove — maybe even to a jury — that there's fire behind the smoke. But his name is certainly feared these days in the Capital City. 
7. Harris Pastides       ↓5
Columbia would cease to exist as we know it without the University of South Carolina. This is indisputable. The land USC controls in the city is immense and expanding. All the arts and music types who stick around, giving the town some cultural cred, probably would never do so if this weren't a college town. The man steering this massive space colony is President Harris Pastides. 
8. Bill Stangler       ↓2 
Some people might think of him as a bit of a rabble-rouser. But to those who love Columbia's rivers and what they bring to the city, Stangler is a godsend. The Congaree Riverkeeper has had a big year, as he emerged victorious in March in a federal lawsuit against longtime river polluter Carolina Water Service. In that case, a judge ordered Carolina Water to end its dirty discharges into the Saluda River from its I-20 plant, and slapped the company with a $1.5 million fine. It turns out one man can make a difference.
9. Ed McDowell       ↑18
When he was first elected to Columbia City Council in 2015, McDowell slid into office on the wings of the support of E.W. Cromartie, the former longtime councilman and city power player. But in the years since, McDowell has forged his own path as an independent voice on Council. He also has proven to be laser-focused on his mostly black District 2. He essentially forced the demolition of the abandoned, troublesome "Gates of Hell" apartments on Waites Road, and he was a key component in the creation of a city food policy committee to address hunger and food inequities in poor neighborhoods.
10. Christy Hall       ↑1
Secretary of transportation Christy Hall is in charge of South Carolina's infrastructure future. A wad of cash is heading down the pipe for Hall and the DOT with the State House finally having passed a roads funding bill after years of inaction. The legislation will provide $630 million a year. With all that, Hall could pave all the state's potholes with green. Then again, maybe she couldn't. In any case, Hall is well liked and well respected enough for the legislature to have finally handed her the resources she's been asking for. 
11. Jim Clyburn       ↓1
Though he was never a close ally of the Clintons before, Clyburn backed Hillary Clinton in the Democratic presidential primary last year, in turn endorsing aging-out Clintonite politics. But if he could harness the energy of enraged Democrats against the man now in the White House, Clyburn would be more powerful than ever. In Columbia he perennially has the backing of much of the black community — and a gerrymandering job that stacks his district means his seat is always safe. He's the third-ranking Democrat in the House and has come out strongly against Republican health care legislation.   
12. Skip Holbrook       ↓5
A major part of the appeal of Holbrook, Columbia's police chief, is that he has brought a relative level of calm to a department that, before his arrival in 2014, was a roiling mess with a revolving door of chiefs. Holbrook has proven adept at balancing the law enforcement side of his gig (see: the department's Cold Case Unit recently made a pair of arrests in connection with a nearly two-year-old murder) with the political tightrope of dealing with City Council (see: Council is prepared to authorize a rare tax increase specifically to divert extra funds to public safety). He's also put a heavy focus on community policing.
13. Melanie Huggins       ↑27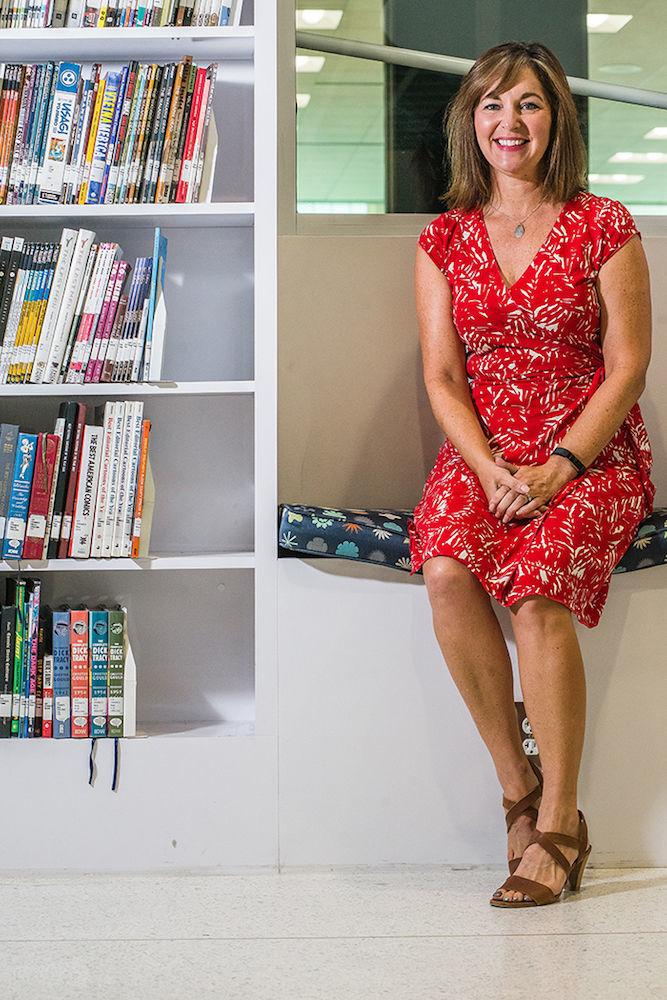 Take a tour of the wonderful new Studio Services floor in the downtown branch of the Richland Library, where the helpful staff will help you paint, craft projects out of wood, shoot and edit video, among other diverse possibilities — or check out the similar creative and ambitious ideas at work in the several new and renovated branches opened recently — and you'll see why the library won a 2017 Medal for Museum and Library Service, the highest honor this country bestows upon such institutions. Huggins, the executive director, was the architect of this approach.
14. Lindsey Graham       NEW
Though he stumbled hard in his 2016 presidential primary run, U.S. Sen. Lindsey Graham actually cemented his place as the nation's tell-it-like-it-is conscience, emerging as the biggest Republican critic of President Donald Trump. In recent weeks, Graham and the prez have cozied up a bit, but Graham is still regarded as a respected independent voice on matters foreign and domestic. And although he spends lots of time in Washington, Graham is a force here in Columbia — much more so than his Senate colleague Tim Scott. As a member of the Senate Armed Forces committee, Graham helps keep Fort Jackson humming along. And though he's more moderate than a lot of Palmetto State Republicans, the conservative activists who try to take him down every six years are reminded that Lindsey's got friends in both high and low places. 
15. Andy Smith       ↑7
Having advanced from his position leading the Nickelodeon Theatre, Main Street's essential arthouse cinema, to serve as CEO for the Columbia Film Society, the body that oversees the theater and the voracious media arts celebration that is the internationally recognized Indie Grits Festival, Smith remains one of the area's loudest and most convincing advocates for arts as an avenue for fostering cultural and economic growth.
16. Teresa Wilson       ↑8
Five years into her role as Columbia's city manager, Teresa Wilson seems to have gotten comfortable in the job. Sure, she oversees more than 2,200 employees, but perhaps most impressive is the way she handles seven people: Columbia City Council. Wilson — who was integral in getting the city's financial books in order after years of mismanagement — has found her footing in navigating treacherous political waters.  As Free Times went to press, City Council was on the verge of passing Wilson's recommended $329 million budget, which included more money for water, sewer, stormwater infrastructure and public safety.
17. Hugh Leatherman        ↔
We never thought that in 2017 we'd still be writing about Senate President Pro Tem Hugh Leatherman. The guy was born in 1931, for crying out loud. But despite others' efforts to topple the State House's most powerful politician, everything keeps coming up Leatherman. A recent example: When Henry McMaster ascended to the governor's seat in January, Leatherman was next in line to become lieutenant governor — among the most feeble jobs in state government. He didn't want it, so he resigned as Senate president, allowing Sen. Kevin Bryant to become the so-called Lite Gov. A day later, Leatherman engineered a return to power. He holds on to his seat and his sway because of the strange coalition he's assembled of Democrats and middle-of-the-road Republicans, a coalition that has enough clout to fend off periodic sniping by more conservative senators. This year, he finally got that roads bill passed, loaded up with plenty of pork for everyone.
18. Jay Lucas       ↔
Republican House Speaker Jay Lucas is the polar opposite of his predecessor, the bullying Bobby Harrell, who was ousted on ethics charges. Yet he somehow holds the House together all the same. 
19. Shane Massey       NEW
Senate Majority Leader Shane Massey didn't bring down Hugh Leatherman this year, but he did cement his role as the conscience of the Senate. Massey took to the Senate floor to rail against the switcheroo that Leatherman had engineered to avoid becoming lieutenant governor — and Massey managed to get a fair number of votes on his side. Yet despite his moral fist shaking, Massey, an intelligent young lawyer, is well liked by colleagues and reporters alike. Keep your eye on him.  
20. Tige Watts       NEW
This town is lousy with political consultants. But when it comes to local government, Watts is the go-to behind-the-scenes player. His company Campaign Research and Strategy has consulted on a number of local campaigns in recent years, and he's helped guide a host of current Council members into office, including Howard Duvall, Tameika Isaac Devine and Daniel Rickenmann at the city, and Seth Rose at Richland County. Want to know which way the political wind is blowing? Keep an eye on Tige Watts. 
21. Lee Snelgrove       ↑21
From the recent surge of public art around town to last fall's "Greetings From Columbia, South Carolina" campaign — which bound special events from the South Carolina Symphony, Nickelodeon Theatre, Jam Room Music Festival and more under one banner, uniting varied cultural efforts in a way the city rarely sees — the local arts-support organization One Columbia and its executive director are a big reason why Columbia's creative future looks so bright.
22. Frank Martin       NEW
There's a lot to be said for doing something that's never been done before. As the University of South Carolina's men's basketball coach, Martin did just that in 2017, leading the Gamecocks to their first Final Four. Heck, before last season, USC hadn't won a single game in the NCAA Tournament in four decades. Beyond the Final Four run, USC last season set a school record for victories in a season (26) and finished 15th nationally in attendance. With the men's ascendance under Martin, and the women's program's dominance under Dawn Staley (see No. 4 on this list), Colonial Life Arena has become the place to be on cold Columbia winter nights.
23. Alan Wilson       ↓15
Yes, the state Supreme Court forced him to stand numbly by while special prosecutor David Pascoe gets all the credit for cleaning house in the state capitol. And yes, he's been pretty quiet of late. But Alan Wilson is still the state's attorney general. And we have a feeling he's just biding his time until he makes his next move. In the meantime, he's strengthened enforcement of the state's human trafficking and domestic violence laws, among other moves.  
24. Gerald Seals       NEW
Mr. Seals keeps himself a mystery. A shakeup in county staffing followed his rise to the job of Richland County administrator. He's made lots of other changes, too, including getting the county on a biennium budget schedule, making them think two years in advance for their spending. According to many on the inside of Richland County government, Seals is a law-and-order man, clamping down on any lazy skirtings of the rules. Outside of work, he also pastors his own non-denominational church. But maybe the most vivid manifestation of his power comes in the way he effortlessly challenges clothing conventions. While other stiffs are in suits and ties in Council chambers, Seals usually looks like he's ready to take it easy on the streets of Cuba.
25. Tim Tebow       NEW
It's still kind of weird to think that Tebow — the lightning rod evangelical Hesiman Trophy winner at the University of Florida and former NFL quarterback — is here. In Columbia. Playing Class A minor league baseball. But he is, and he's made an undeniable impact on the box office fortunes of the Columbia Fireflies. The team is leading the 14-team South Atlantic League in attendance, at 5,210 fans per game, a big jump up from last season's average of 3,875 per game. The Fireflies also have been a massive draw on the road, recently selling out three straight nights in Greenville. Love him or hate him, there's just something about Tim Tebow.
26. Robert Hughes       NEW
For years, many in Columbia have considered Greenville's Bob Hughes the stalwart of the under-development BullStreet project. And, as master developer, he has a huge role. But it's his son, the Duke-educated Robert Hughes, who is, from a practical standpoint, at the tip of the BullStreet spear as the project's manager. While the multi-faceted project has been methodically paced, it has recently shown signs of life, with USC's medical school, a barbecue restaurant, a senior living facility, an insurance software company and a church announcing their intent to locate there. As the site continues to evolve, Robert Hughes is the one on the ground, guiding the action.
27. Ray Tanner        ↑9
It was huge year for South Carolina basketball. The man tasked with keeping it that big is Ray Tanner. The baseball squad's disappointing year set Tanner back a few — but then Coach Chad Holbrook resigned. If Tanner had kept the bald fellow around, we might not even be mentioning the athletic director's name on this list, but by cutting him loose, Tanner showed he's up to the top job. Many people wouldn't even know the University of South Carolina or Columbia, S.C., if it weren't for Gamecock sports.
28. Bobby Hitt        ↓15
When it comes to some of South Carolina's biggest businesses, Bobby Hitt is the planet that sucks them in. As state director of commerce, he engages with the manufacturing titans that seek out land and labor for their industries. He worked closely with former Gov. Nikki Haley to get companies to call South Carolina home. Now, we'll see how he works with Gov. McMaster. Smokestack hunting is what they used to call luring manufacturing to the state, and Hitt is the Palmetto State's top shooter.
29. Charles Jackson ↑18
Maybe more than any person in Columbia, Rev. Dr. Charles B. Jackson Sr. represents the power of religion. His Brookland Baptist Church is a massive congregation — more than 8,000 members, according to an independent database of megachurches — that pulls in political figures when election times come around, not to mention pulling a prominent gospel act or two at times. The church has its own federal credit union, its own housing development corporation, and its own pediatric center. With a flock this large, it's hard to call the Reverend anything but a mighty shepherd in the area.
30. Darrell Jackson       ↓5
You can divide the State House's black Democrats roughly into two groups: the younger activist types, and the traditional guard. S.C. Sen. Darrell Jackson's firmly in the latter group — and while its power is under threat from some newcomers, Jackson still wields a lot of clout. Although he considered not running again for Senate last year, he easily beat back a challenge from Lower Richland activist Wendy Brawley — though Brawley now heads to the House, replacing the late Rep. Joe Neal. The softspoken Sen. Jackson also pastors the mighty Bible Way Church of Atlas Road, the area's second largest megachurch; and runs a prominent political communications firm. 
31. Vanessa Bialobreski NEW
With her Farm to Table Event Co., Vanessa Bialobreski can take a lot of credit for pushing the Midlands' burgeoning food scene to the next level. From hosting food and wine events in partnership with City Roots, to bringing in the James Beard Foundation, to promoting local produce and Columbia chefs, Bialobreski brings energy and drive to the task. 
32. Mia McLeod       NEW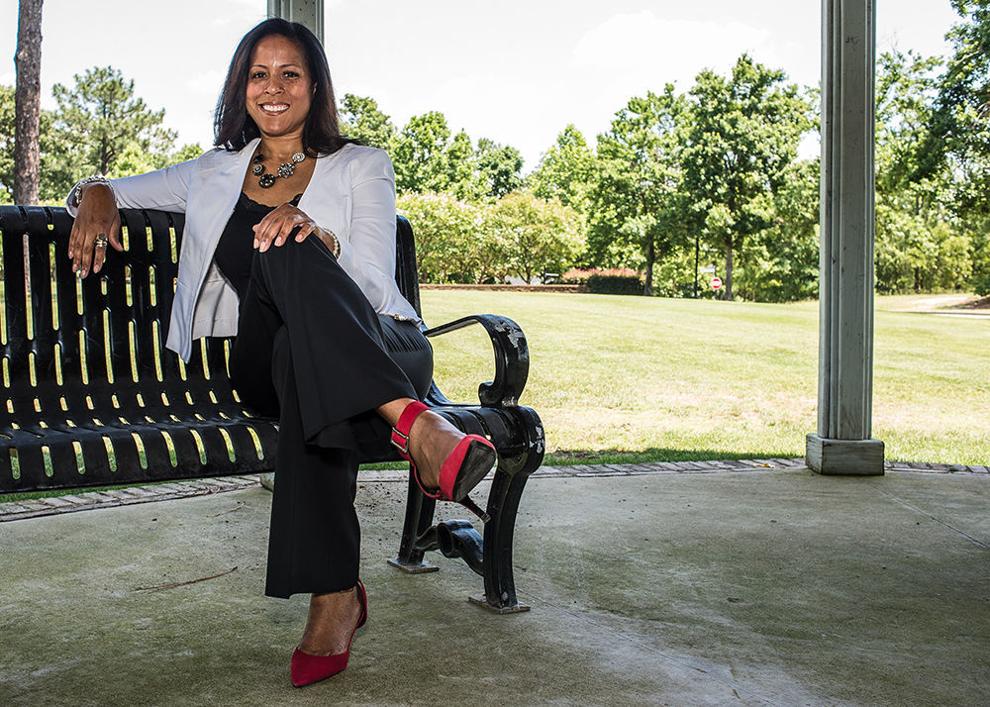 When she was in the S.C. House, Mia McLeod always seemed like a bit of a lone wolf. That approach doesn't play in the Senate — and McLeod, who won election to the Senate last fall, is learning how to form alliances and play the game. Her bill this year to reform the state's often-misapplied "disturbing schools" law actually drew bipartisan co-sponsors and passed the Senate, though it languishes in the House. McLeod is one of four women in the long male-dominated Senate, and with established Columbia voices like John Courson and Joel Lourie gone silent, she's positioned to gather power for the Midlands. Meanwhile, McLeod continues to excel at cementing her profile outside the chamber, sponsoring a series of town halls on topics like race relations and teen dating violence. 
33. Ron Morris       NEW
As it turns out, Morris is good at more than just pissing off Steve Spurrier. A former longtime sports columnist at The State — one who famously used to rankle the Old Ball Coach — Morris also is a basketball enthusiast who longed to see the men's NCAA tournament come to Columbia. After the removal of the Confederate flag from the State House made that a possibility, the City of Columbia enlisted Morris' help in landing the tourney, paying him nearly $5,000 a month as a consultant. It worked: Colonial Life Arena will host first and second round NCAA Tournament games in 2019, doubtless bringing millions of dollars into the city. The Big Dance is coming to Columbia, and the effort of Ron Morris is one of the key reasons why. 
34. Seth Rose        ↑1
Councilman Seth Rose will sit quietly in his Richland County Council chair while the chaos unfolds around him. Then Rose will deliver his view in a succinct and powerful manner that makes the whole calamity seem like a tidy bookshelf of knowledge. Rose has the force of a gavel and a politician's grin. He stands up for government transparency. He's skilled at self promotion. Don't be shocked to see him run for higher office at some point.
35. Aundrai Holloman       ↑2
Under Holloman's leadership as executive director, the Township Auditorium has largely lived up to the possibilities of its beautifully renovated hall. Migos, Chicago, Amos Lee, Ryan Adams, Newsboys, ZZ Top, Jaheim, Lil Uzi Vert, and Bob Dylan have all made their way through the venue since last fall, a testament to Holloman's dual emphasis on sonic and cultural diversity and pursuing big names.
36. Sid Kenyon       NEW
With the steady hand of longtime general manager Sid Kenyon at the helm, the Colonial Life Arena performs about as well as anybody could expect it to, ranking fourth in 2016 revenue among university arenas nationwide. Attracting the likes of Mary J. Blige, Red Hot Chili Peppers, Stevie Nicks and Maroon 5 over the last year, the arena doesn't put on a ton of concerts thanks to its dedication to Gamecock athletics, but Kenyon and his team make the opportunities they do have count.
37. Trae Judy       NEW
Operating a 1,200-capacity rock club in a modest Southern city is no easy task. But with the Vista's Music Farm, Trae Judy (a partner in Music Farm Productions, which oversees the clubs with that name here and in Charleston) has led the room to find a workable balance, leaning on the safer bets that are mainstream country and EDM to bring in an increasing amount of impressive indie rock and hip-hop names — the ones you'd expect in the marquee town Columbia is striving to become.
38. Dan Johnson       NEW
The 5th Circuit Solicitor keeps a pretty low profile, but he knows how to pull all the right strings, maintaining a tough-on-crime image without drawing too much glare. He was once asked if he wanted to take on the role of special prosecutor in the State House probe, to which he said "no thanks." Last fall, he declined to press charges against a Spring Valley school resource officer who'd forcibly removed a teenage girl from her chair, bringing that long-churning case to an end. 
39. Bakari Sellers        ↓16
Sure, Sellers is no longer in the State House, where he served as a representative from 2008-14. And his bid for lieutenant governor against Henry McMaster came up short in 2014. But Sellers is still a major figure in law and politics in Columbia and South Carolina, thanks in part to his gig as an attorney at Strom Law Firm and his regular appearances as a talking head on CNN. The 32-year-old Democrat's name has consistently been whispered as a possible candidate for governor in 2018. He also stays woke on Twitter (@Bakari_Sellers).
40. Phill Blair       ↑2
With the Jam Room Music Festival, he's helped bring some big-time indie rock names (Blonde Redhead, Superchunk) to Columbia. Through his programming role at the Columbia Museum of Art's quarterly Arts & Draughts events, he continues to stoke the area's growing craft beer culture and provide opportunities for local and regional bands to play in front of a big crowd — all while helping to throw a reliably fun party for attendees. Yeah, Phill Blair (also co-owner of beloved dive bar The Whig) does a lot.
41. Todd Rutherford       ↓10
House Minority Leader Todd Rutherford is a frequent sight around Columbia, whether representing clients in municipal court or sparring with Republicans on the S.C. House floor. Nobody gives better sound bites. And with Republicans dropping like flies in the State House probe, maybe Rutherford's party is poised to finally gain some real power at Main and Gervais. (Nah.) 
42. Nikki Haley       ↓41
We had to knock Haley down several rungs this year, for an obvious reason: She's not South Carolina's governor anymore, as she was picked by President Donald Trump to be ambassador to the United Nations. But we suspect Haley will wield influence in Columbia and the Palmetto State for years to come. For instance, she recently endorsed former state Rep. Ralph Norman in his bid to become the U.S. representative in the Fifth District. Norman subsequently edged state Rep. Tommy Pope in a May Republican primary. 
43. Emile DeFelice       ↑2
These days, Soda City Market (which Emile DeFelice founded) is far from the only thing drawing folks to Columbia's Main Street. But the event still crackles with lively, welcoming energy every Saturday morning — and its continued success means DeFelice still has a huge influence on the area's future trajectory.
44. Fielding Pringle        ↑4
If you wind up on the wrong side of the law and have no money for a private lawyer, Fielding Pringle sends in the troops to fight for you. As Richland County's chief public defender, Fielding had the county court's ankle monitoring program — which cost money and forced poorer people to stay in jail — thrown out as unconstitutional in July of last year. Currently, she's pleading with the county to better fund her office, pointing out that her own budget languishes while money gets pumped into the solicitor's office. Whoever can get folks out of the pokey, they'll carry a hell of a lot of influence on people's lives. 
45. Matt Kennell        NEW
It's hard to say exactly how much City Center Partnership — and its CEO, Matt Kennell — have had to do with the escalating number of thriving, interesting businesses in Columbia's newly rebranded Main Street District. And maybe that's exactly how he'd want it, allowing the lack of vacancies along the city's central corridor to speak for itself.
46. Kristian Niemi        NEW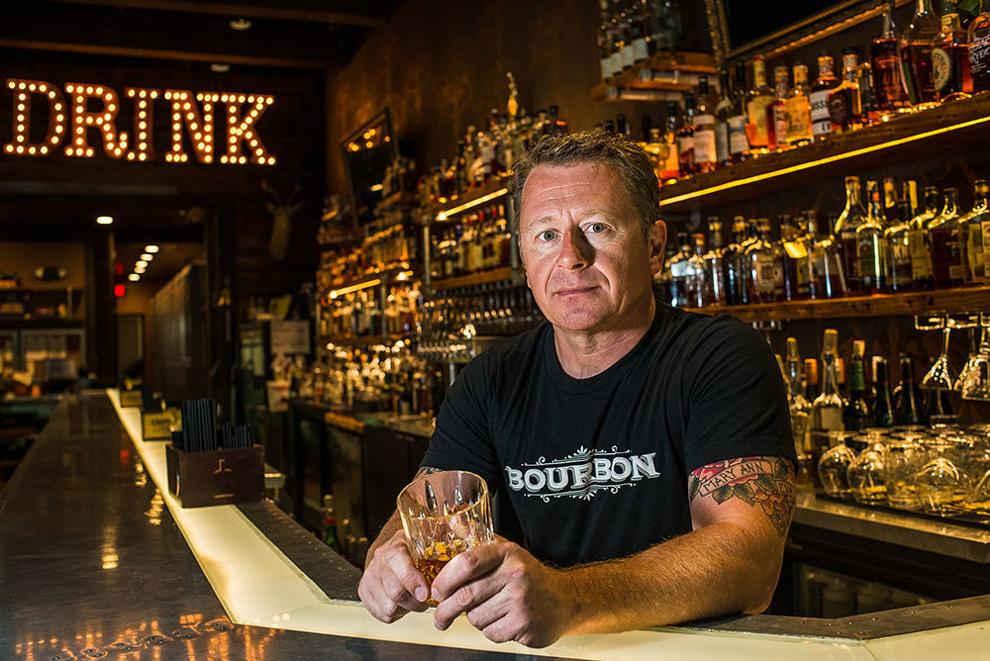 All Kristian Niemi has to do is turn his head in the direction of a future restaurant site, and breathless reporters — us included, sometimes — pile on, prompting scores of excited Facebook shares about Niemi's new plans. It's not surprising: Successful local restaurants that Niemi has opened and then sold over the years include Mr. Friendly's, Gervais and Vine, and Rosso. His current restaurant, Bourbon, is a hot ticket, and his next plans, including a steakhouse across the river in the Brookland development, will no doubt be equally revered. Niemi has showed the Midlands again and again that unique, chef-driven restaurants and top-notch bar programs can succeed here — and it's helped us evolve in recent years from a chain-restaurant town to a real food town. 
47. Sabrina Odom        NEW
As executive director [online copy corrected] of the North Columbia Business Association, Sabrina Odom balances several tough jobs: promoting the vast area's longtime businesses; integrating newer businesses, particularly in the booming Cottontown and Trestle areas; and trying to attract businesses to the North Main Street corridor. She does all that while balancing the economic and racial diversity of the area. Like we said, tough job. 
48. Chip Jackson       NEW
Despite being in his rookie season on Richland County Council, Calvin "Chip" Jackson is setting himself up to be a moral voice as he lays out personal and professional arguments determining how the county goes about its business. Before joining council he served nearly a decade on the Richland 2 school board. In a council that sometimes lacks composure and general understanding of its own rules, he's turning into a centering force. It helps that he represents many of the affluent areas of Northeast Columbia. When Jackson talks in Council Chambers, people listen. 
49. John Crangle       ↓33
Finally, John Crangle is getting to see the fruits of his many years as a State House figure representing good-government watchdog Common Cause of South Carolina. Crangle retired from that post last year, though he's since signed on with the South Carolina Progressive Network. But he arguably helped kick off the current corruption probe, which has brought down several powerful State House figures.  
50. Fat Rat da Czar        NEW
Fat Rat da Czar is Columbia's most visible rapper. But he's also so much more. Columbia Hip-Hop Family Day, for which he is a lead organizer, stands as one of the city's biggest, most welcoming festivals, an open door to a culture that is too often maligned and underappreciated. As producer at the Boom Room, the hip-hop-focused arm of Rosewood's longstanding Jam Room recording studio, and as mentor to New Success Culture, the hungry young rap crew he brought together a couple years ago, he's fostering a bright future for his scene.
---
The Next 50
Here's an unranked, alphabetical list of 50 more people who are powerful in Columbia.
Jeff Ayers — executive director and board chair, SC Equality
Luther Battiste — attorney, Johnson, Toal & Battiste
Chuck Beaman — CEO, Palmetto Health
Donald Beatty — chief justice, S.C. Supreme Court
Sue Berkowitz — director, South Carolina Appleseed Legal Justice Center
Michael Biediger — president and CEO, Lexington Medical Center
Carl Blackstone — president and CEO, Columbia Chamber
Cindi Boiter — executive director, The Jasper Project
Mike Brenan — president, BB&T
Natalie Britt — director, Palmetto Conservation Foundation
Tracie Broom & Debi Schadel — Flock + Rally, public relations firm
Richard Burts — developer, 701 Whaley
Lee Bussell — chairman and CEO, Chernoff Newman
Ron Caplan — president, PMC Property Group
Bob Coble — attorney, Nexsen Pruet
Karen Coltrane — president and CEO, EdVenture
Rosie Craig — developer and historic preservationist, R. MacFarlane Craig Historic Preservation
Tameika Isaac Devine — Columbia City Council
Howard Duvall — Columbia City Council
Bill Ellen — president and CEO, Experience Columbia SC
Vince Ford — chief community health services officer, Palmetto Health
Amy Beth Franks — executive director, Five Points Association
Tayloe Harding — dean, USC School of Music
John Holder — chairman and CEO, Holder Properties
Norman Jackson — Richland County Council
Bill Kirkland — director, University of South Carolina Office of Economic Engagement
Marcus Lattimore — head football coach, Heathwood Hall Episcopal School
James Lehman — managing partner, Nelson Mullins
L. Casey Manning — judge, 5th Judicial Circuit
Kevin Marsh — chairman and CEO, SCANA
Jay Matheson — director, Jam Room Music Festival, and owner, Jam Room Recording Studio
Sean McCrossin — owner, Drip, Drip on Main and Scoopy Doo
Stewart Mungo — chairman, Mungo Homes
Will Muschamp — head coach, USC football
David Pankau — CEO, BlueCross BlueShield of South Carolina
Elise Partin — mayor, Cayce
Tim Pearson — political consultant
Mark Plessinger — owner, Frame of Mind
Tom Prioreschi — founder, Capitol Places
Ben Rex — president, Cyberwoven
Annabelle Robertson — founder, Indivisible South Carolina
Joelle Ryan-Cook — deputy director, Columbia Museum of Art
Katrina Shealy — S.C. senator
James Smith — S.C. House member
Oran P. Smith — president, Palmetto Family Council
Catherine Templeton — candidate for governor
Jean Toal — former chief justice, South Carolina Supreme Court
Don Tomlin — president, Tomlin and Co.
JoAnn Turnquist — president and CEO, Central Carolina Community Foundation 
Gary Watts — Richland County coroner