For many years, Free Times ran a periodic roundup of dumb stuff that had happened in the Palmetto State. Four and a half years ago, we stopped. Frankly, we thought it had run its course. Things seemed less dumb, somehow, or the dumbness seemed to be repeating itself.
But we underestimated South Carolina. Over the past year or so, the state and its leaders and residents have reached new heights — or lows, depending how you look at it — of dumbness. Palmetto Staters made national news with painful frequency.
Thus we offer you this special installment of Our Dumb State. Maybe we'll learn something from it. — Eva Moore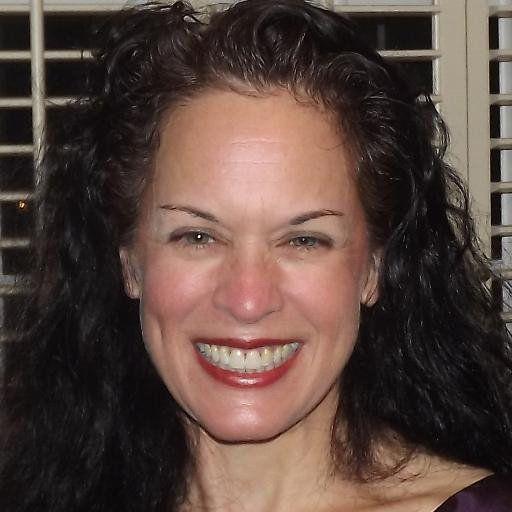 Who Fires the Watchers?
Yes, media layoffs are a fact of modern life, including at Free Times. But some seem dumber than most. To wit: A year ago, Midlands TV station WIS laid off Jack Kuenzie, its beloved, long-serving investigative reporter. And this year, The State newspaper took its own bite out of Palmetto State media credibility by laying off associate editor and longtime columnist Cindi Ross Scoppe, essentially eliminating the paper's local editorial voice. Unfortunately, these were some of the people whose very job it was to point out and comment on the dumbness that surrounds us. We're a bit dumber for it. — Eva Moore
Most Likely to Secede
South Carolina was the first state to secede from the Union back in 1860, in advance of the Civil War. In April, a group of Republican state lawmakers pitched a bill that calls for the Palmetto State to consider seceding again, this time if the federal government were to ever start confiscating people's guns. The bill went nowhere. — Chris Trainor
"A Very Clean, Thoroughbred, White Girl"
Maybe Lauren Cutshaw isn't dumb at all; maybe she was making a wry commentary on racial inequities in policing. Oh, who are we kidding? When she was pulled over in August for allegedly driving drunk, the 32-year-old Bluffton woman listed several reasons she shouldn't be arrested, including that she had been a cheerleader and a sorority girl with "perfect grades," and was "a white, clean girl" and a "very clean, thoroughbred, white girl." Ewww. — Eva Moore
Booking Local Music? Don't Say Racist S#!t
Turns out it's not great for a bar looking to host local music to get caught alluding to discriminatory booking practices. Back in June, Don Merckle, an Americana musician based in Charleston, took to the web to describe a conversation with Jimmy Latulipe, owner of Columbia's Main Street Public House. Merckle and his drummer were hanging out at Rosewood's Foxfield Bar and Grille when Latulipe found them. Indicating he wanted to book their band, Latulipe told them he was going to keep the "nigs" out. The musicians balked, and the owner called a friend over, who Merckle assumed was an employee at Main Street Public House as he was wearing one of its shirts. The friend attempted to explain away the comment — "He doesn't mean n#!gas, he means n#!gers with a hard R." A social media ruckus ensued, and the bar's once burgeoning local music offerings have all but evaporated. — Jordan Lawrence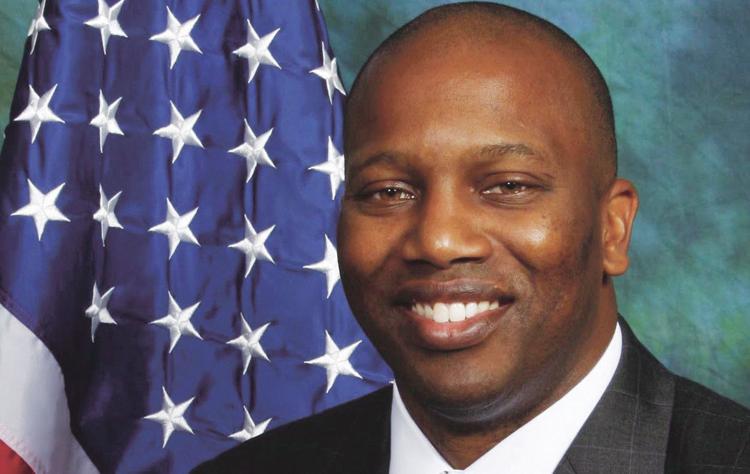 Our Dumb Solicitor
There isn't space here to catalog the alleged misdeeds of Dan Johnson, the suspended top prosecutor for Richland and Kershaw counties. So we'll just hit the highlights. This year, Johnson was hit with state and federal charges of misspending public funds on everything from an extravagant Galapagos Islands hotel to Uber upgrades. He used public money to fly his brother, a DJ, in from Arizona to spin at a private party. How do we know this? Because a public interest group submitted open records requests to local governments for his spending records, and The Post and Courier picked up on it. Most recently, Johnson is accused of embezzling from the military by double-dipping on his reimbursements. On top of all that, women who worked for him have alleged he sexually harassed them. Given the scope of his offenses, the only question is how Johnson, who's been in office for six years, wasn't caught until now. — Eva Moore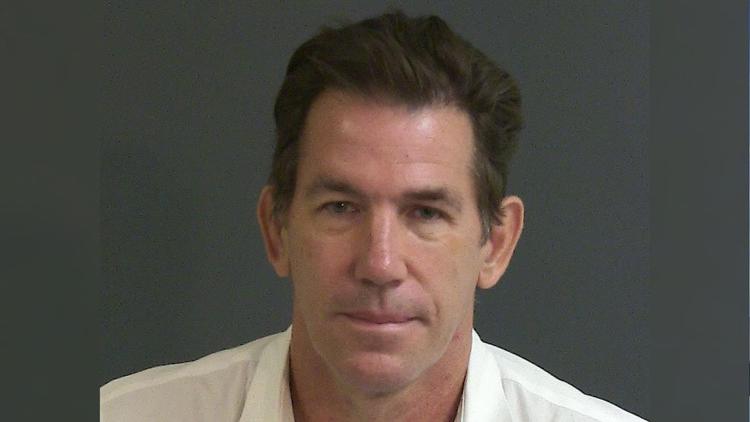 The T-Rav Chronicles
Some people just seem to have perfected the fall from grace. Thomas Ravenel is one of them. A member of an influential political family and once the state's treasurer, Ravenel at one time seemed poised to be a political power in South Carolina. Then came the 2007 federal cocaine distribution charges and a subsequent prison sentence. But in 2014, T-Rav leapt back into the public consciousness as a cast member of the hit Charleston-based Bravo reality TV show Southern Charm, where his playboy lifestyle and on-again-off-again relationship with fellow cast member (and mother of his children) Kathryn Dennis became a focal point of the series. But, in September of this year, he again found himself in trouble with the law. Ravenel was hit with a second-degree assault charge after his former nanny claimed he sexually assaulted her three years ago in Charleston. His attorney said he planned to "defend himself vigorously." Bravo has said T-Rav won't be returning to Southern Charm. — Chris Trainor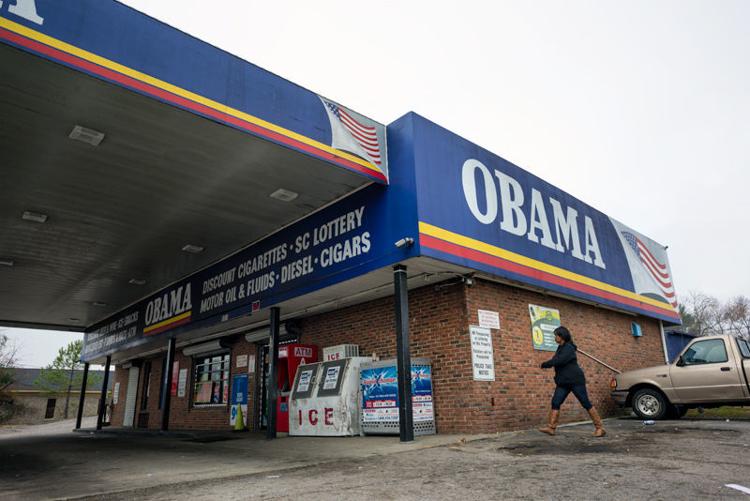 Obama Station Owner Charged with Tax Evasion
Just because your store is named for a president doesn't mean you don't have to pay your taxes. In January, the owner of the iconic Obama gas station in North Columbia was hit with four counts of tax evasion. The state Department of Revenue said that, from 2013 to 2016, station owner Murad A. Alhanik dramatically underreported his sales, evading paying $136,753 in state sales taxes. Named for former President Barack Obama, the gas station has been the subject of numerous news stories through the years, including a 2017 Free Times cover story. Alhanik's case is still pending, according to Richland County court records. — Chris Trainor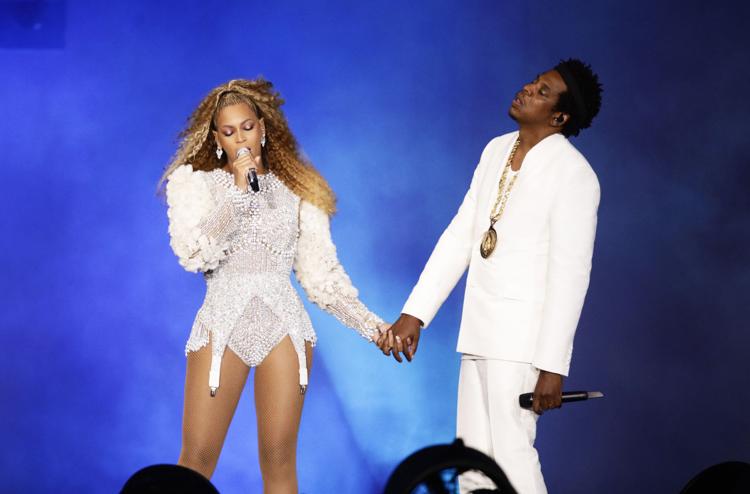 Jay and Bey Cause Cola Freak Out
Hip-hop royals Beyoncé and Jay-Z picked Columbia as a spot on this year's much ballyhooed On the Run II Tour, and people freaked out, which was good. But then people freaked out about some Richland 1 district schools closing early due to traffic concerns. And then after, people freaked out because (as was expected), the field at Williams-Brice Stadium had to be replaced after the concert. Huge concerts are a huge logistical challenge. Hopefully, the next time one comes to town, we'll act like we know that. — Jordan Lawrence
Taco Festival Cancels Three Times
Put on by out-of-town promoter A Taste of Your Town, the South Carolina Taco Festival at Cayce's Columbia Historical Speedway was scheduled for Oct. 21, 2017. Then it was rescheduled for April 28, 2018. Then it was rescheduled for May 19, 2018. Then it was postponed until a later date that has yet to be announced. The first cancellation was pinned on equipment issues within the company, the next two on inclement weather (despite its billing as a rain-or-shine event) — "Concerts are rain or shine as well but when there is lighting/thunder, comets, volcano's or swarms of biblical locusts, the most responsible solution is to let everyone live to eat tacos another day," was the company's response to such complaints on Facebook. Our forecast: Negligible chance of Taco Festival. — Jordan Lawrence
Oops, Wrong Card
Richland County Council allots each of its members $12,000 for "discretionary spending." And, as reporter Joseph Cranney detailed in a recent Free Times story, Councilwoman Gwen Kennedy — in addition to spending more of that allotment than any other council member — has on several occasions had to reimburse the county after ringing up a bill at a clothing store on the taxpayer dime. Kennedy told Cranney she'd sometimes "pulled the wrong card out" during personal shopping trips. — Eva Moore
Richland Renaissance
Sometimes it feels like we've failed as journalists that the Richland Renaissance debacle isn't national news. Basically, in 2017, Richland County's now-former administrator hatched a complicated secret plan to solve a bunch of the county's problems at once, and convinced a slim majority of County Council to sign on. This plan involved buying parts of old shopping malls, tearing down the county's perfectly functional existing administration building, creating a medical facility in Lower Richland and a job incubator at Dutch Square Mall and a new courthouse, and fighting blight across the county. Oh, and somehow this would not require raising taxes. The county rolled out hashtags and marketing images for the project — photos of people lounging by a lake, the Village at Sandhill, and a child riding a pony, overlaid with buzzwords — "Honor," "Envision," "Transform." Officials finally unveiled Richland Renaissance at a news conference at which reporters and the public were not allowed to ask questions.
One or all of the projects that made up Richland Renaissance could be worthy if handled correctly — that is, presented for public input, and funded in a transparent manner. Instead, they were all lumped together and marketed to county residents as though we were shopping for a cruise vacation, but with more mystery.
Eventually County Council fired the administrator responsible and called off the project, leaving the county with some mall property and a bunch of unfinished projects. — Eva Moore
Supreme Court Spanks the Richland Penny
The Richland County Transportation Penny sales tax is supposed to be for roads and transportation projects in the county. And yet, in a March decision, the state Supreme Court noted that the county was paying two public relations firms $25,000 a month each to provide "public information services" and also reimbursing them "for expenses such as brochures, mailings, business cards, website maintenance, catering, mileage and computer and cell phone allowances," according to a state audit. The court ordered the county to put standards in place to ensure that penny spending goes directly to transportation projects, or to properly administering such projects. — Chris Trainor
Dreher Drama
Judging by the reactions from some Heathwood-area neighbors and the slowly-defusing-a-bomb approach of City Council, you'd have thought Dreher High School wanted to build a combination strip club and airport on their property. Actually, they just wanted to build a JV football practice field and some tennis courts. It took two years for Council to give them the OK, which they did just a few weeks ago. — Eva Moore
Muschamp Acts Clueless About Election Day
It would seem impossible for anyone to have been unaware of the Nov. 6 midterm elections, which were accompanied by all of the requisite TV commercials, roadside signs, mailers and breathless coverage from all corners of the media. And yet, University of South Carolina football coach Will Muschamp feigned ignorance about the matter when questioned by The State's Josh Kendall at a Nov. 6 news conference ahead of the team's Nov. 10 game against Florida. When Kendall asked Muschamp whether he had discussed voting with members of his team, the coach shook his head and said nothing. When Kendall followed up with, "You know today's Election Day?" the coach responded, "I do now. I'm getting ready for Florida." The coach's remarks subsequently were the subject of sharp criticism in national outlets such as Deadspin and NFL Network. Now, do we believe that Muschamp actually did know it was Election Day? Of course he did. (A member of the team said the coaching staff had talked with them about voting). But his choice to not just give Kendall a simple, honest answer to a timely question came across as, well, dumb. — Chris Trainor
A Candidate, A Snake and a Gun
In mostly-Republican South Carolina, gun rights and the Second Amendment are red meat for GOP voters. But Republican gubernatorial candidate Catherine Templeton took things to another level when she pulled and fired a gun in a political ad ahead of June's primary. The ad made it appear as if she was shooting at a snake with the .38 that her granddaddy reportedly gave her. "We can't shoot the snakes slithering around Columbia," she said in the ad, "but we will end their poisonous big government ways." Perhaps unsurprisingly in an era marred with gun attacks and mass shootings, the Democratic Governors Association looked dimly on the ad. "This comes very close to threatening to shoot politicians," the DGA said. Templeton finished third in the five-person GOP primary. — Chris Trainor
The Armed Congressman
Speaking of politicians pulling out guns, U.S. Rep. Ralph Norman made national news when he pulled out a loaded gun during a meeting with constituents at a diner and left it on the table for several minutes. He said he'd done it to prove "guns don't shoot people; people shoot guns," according to The Post and Courier. — Eva Moore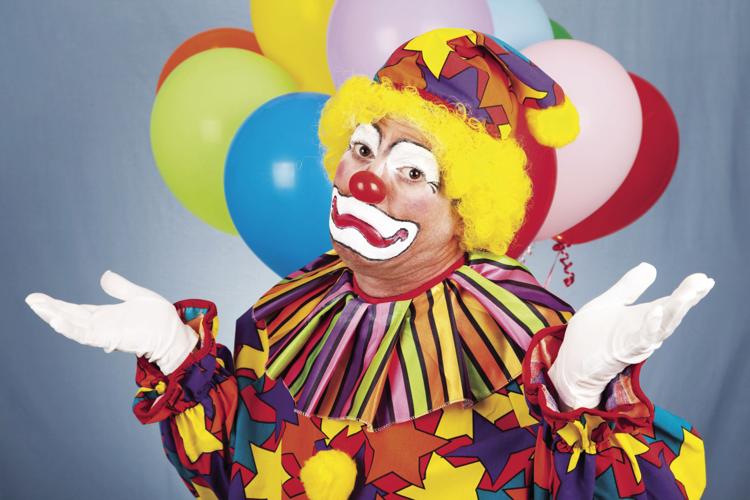 The Case of the Unfunny Clown
Only in South Carolina could an actual clown run for Congress and manage to be not at all funny. Here's some sample campaign patter from ex-Ringling Bros. clown Steve Lough, per a press release he sent in April from his Hotmail address: "In show business, when we say 'I killed' the audience, we mean it in a good way. We made them laugh and clap. I heard my opponent whipped something out and put it on the table at a coffee shop the other day, but it didn't go very well. In that case, we'd say Ralph Norman 'bombed' … his material didn't get a good response from the crowd." Lough was defeated in the Democratic primary. — Eva Moore
When Archie Parnell Wouldn't Leave
Not only did Democratic U.S. House candidate Archie Parnell conceal from his campaign staff the fact that he'd physically abused his ex-wife in the 1970s — using a tire iron to break a glass door, and striking her several times, according to divorce records — but when those records came to light and his staff and some party leaders deserted him, he refused to leave the race. Parnell — who was once seen as a rising star and a credible challenger to Republican Ralph Norman — apologized for his actions of 45 years ago, saying they were "inexcusable, wrong and downright embarrassing." He won the Democratic primary, but — surprise, surprise — lost the general election. — Eva Moore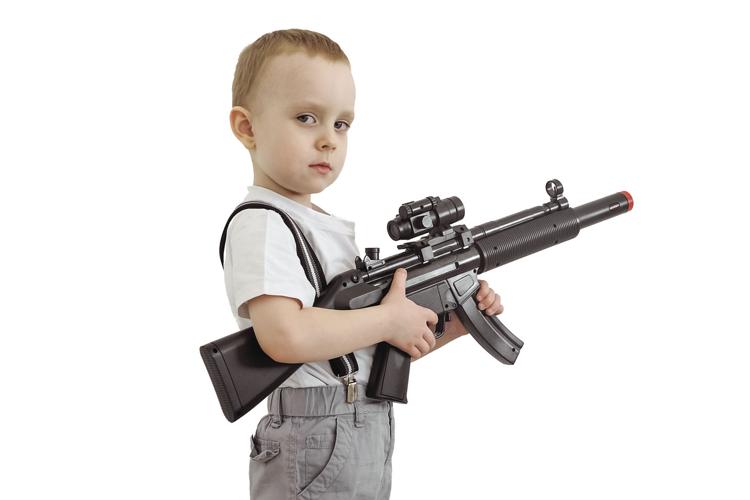 Arm Those Toddlers
U.S. Rep. Joe Wilson has been the face of Our Dumb State before, when he yelled "You lie!" at President Barack Obama. This year, Wilson was targeted by Borat actor Sacha Baron Cohen, who as part of his new show Who Is America? duped the congressman into reading a script in favor of arming toddlers with guns. Wilson had been told he was receiving an award for his support of Israel, but ended up reading a script on camera that said, in part, "A 3-year-old cannot defend itself from an assault rifle by throwing a Hello Kitty pencil case at it. Our founding fathers did not put an age limit on the Second Amendment." — Eva Moore
The Farrow Road Bike Lane Debacle
As part of the Walk Bike Columbia Master Plan, city planners had long planned to put bike lanes on Farrow Road. An SCDOT paving project seemed like the right opportunity to go ahead and do so, at a cost of about $150,000 to the city. The problem is, they forgot to tell everyone what they were doing. So when the number of vehicle lanes on the major thoroughfare was suddenly cut from four to two, people were angry. Faced with angry residents, city leaders did a rapid about-face and decided to get rid of the lanes they had just built. The cost of removal: $300,000. In other words, the city spent almost half a million dollars this year for Farrow Road to remain exactly the way it was. — Eva Moore
Harpootlian's Bar-pocalypse?
Columbia attorney (and newly elected state Sen.) Dick Harpootlian spent a goodly portion of 2018 doing battle in Five Points, looking to put an end to what he sees as bad behavior in the late-night party district. As part of that, he successfully challenged the liquor license for The Roost bar, with a judge finding that the bar was in violation of the law because it was "not primarily and substantially engaged in the preparation of the serving of meals." A bar owner told Free Times the ruling in the case could prove "apocalyptic" for the state bar industry. An April study from the University of South Carolina's International Institute of Food Service Research and Education found that there are more than 1,000 establishments in the state that could be affected by the ruling, jeopardizing more than 7,000 jobs. For his part, the acid-tongued Harpootlian called the USC study "bulls#!t." — Chris Trainor
Randy Scott and His Guns
In July, a ghost from Columbia's dumb past rose up when former city police chief Randy Scott was arrested on a minor drug charge during a drug raid at his house. The arrest was more sad than dumb, really — the 49-year-old former chief had publicly and tearfully resigned from the city's top cop job in 2013, citing his struggles with PTSD, and resigned from the Richland County Sheriff's Department in 2016. Apparently, when he left those jobs, neither department thought to ask for Scott's service weapon back. During the drug raid, cops found those weapons, and in August they charged Scott with two counts of breach of trust with fraudulent intent. — Eva Moore
Harrison Gets Probed
Special prosecutor David Pascoe continued his long-running State House corruption probe, and continued rounding up lawmakers who apparently didn't think they'd get caught with their hand in the cookie jar. There have been five (now former) Republican legislators snared in the probe. Most of those chose to plead guilty, and subsequently avoided jail time. Except one: The case against former state Rep. Jim Harrison went to a jury trial, where he was subsequently found guilty and sentenced to 18 months in prison. Harrison received nearly a million dollars through the years from the influential Richard Quinn & Associates consulting firm — money he failed to list on state ethics reports, as is required by law. — Chris Trainor
Irmo Mayor Posts Anti-Muslim Stuff
Irmo Mayor Hardy King got himself a bit of unwanted national media attention after posting anti-Muslim memes on social media. (Among others, one meme showed a picture of the American flag with the caption, "Liberals are saying the American flag is offensive to Muslims. Share if you don't give a damn.") The Daily Beast website found out about the memes in June and called out King in a story. King later apologized and helped organize an event at Irmo Town Hall called "Demystifying Islam." — Chris Trainor
Lawmakers Push Ban on Sanctuary Cities in State That Has No Sanctuary Cities
Republican lawmakers and Gov. Henry McMaster pushed a bill this year that would require cities and counties to annually prove to SLED that they are not sanctuary cities harboring undocumented immigrants from federal enforcement. It was an interesting play, as South Carolina does not currently have any sanctuary cities. It's almost as if it was an election year or something. — Chris Trainor
Supreme Court Ends Rural Schools Lawsuit
In a narrow 3-2 decision in Nov. 2017, the state Supreme Court voted to end, after nearly a quarter-century, the long-running Abbeville County School District v. State of South Carolina lawsuit that sought better money and support for poor, rural school districts in the Palmetto State. While the state has devoted more money to education in recent years, it's clear that South Carolina has major issues in the realm of public education. In 2017, the U.S. News and World Report ranked South Carolina 50th on its "Best States for Education" list. Based on the state's continually lagging performance in the classroom, it seems like the court should have kept lawmakers' feet to the fire until some real, lasting progress was made. — Chris Trainor
The Confederate Flag Flies Again … and Again
The Confederate flag that flew on the State House grounds for 54 years came down on July 10, 2015. On July 10, 2018, for the third straight year, the state Secessionist Party commemorated the removal of the defeated banner by erecting a temporary pole and flying the flag once more, with about 30 supporters on hand to mark the occasion. But hey, at least we only have to see the flag flying once a year now. Grading on the South Carolina curve, that's progress. — Jordan Lawrence
Our Dumb Nuclear Utility Scandal
We'll end this with the biggest, dumbest story of 2017 and 2018, one in which nobody comes out looking good: the V.C. Summer scandal. You know the basics: Utility companies SCANA and Santee Cooper spent a decade building two nuclear reactors at the V.C. Summer site in Fairfield County at ratepayer expense. The reactor's designer, Westinghouse, went bankrupt in 2017 and the project was called off; since then, it became clear it probably never would have happened at all. SCANA executives, as internal documents and whistleblower reports are now showing, misled everyone about the success and schedule of the V.C. Summer venture even as it was crumbling. Also dumb: the state Legislature, who when it passed the Base Load Review Act in 2007, gave the thumbs up to making ratepayers rather than investors bear the expense of building the reactors; and the Public Service Commission, which spent years rubber-stamping SCANA's rate hikes and meager progress on the nuke plant. — Eva Moore
Let us know what you think: Email editor@free-times.com.