When it comes to elections, the midterms always seem to come up short in inciting the same type of enthusiasm created by the ones that take place in presidential election years.
Midterm-voter apathy was especially prominent the last time around, in 2014. Only about 36 percent of eligible voters nationally cast ballots in 2014, down from about 42 percent in the 2010 midterms. The 2014 national turnout was the lowest by percentage since the 1942 elections, which came when World War II was raging.
South Carolina did better than the national average in 2014, as about 43 percent of voters cast ballots in the Palmetto State that midterm year. Still, it was the lowest turnout in the state in decades.
But there are signs that voters could be more motivated in 2018.
For one, there is the possibility, bandied about for nearly two years, of a so-called "blue wave" of Democrats heading to the polls nationally. Many on the left have been chomping at the bit to vote following 2016 and the election of conflagratory Republican President Donald Trump.
On the other hand, a recent NPR poll showed that Republican enthusiasm for the midterms ticked upward following the highly contentious Supreme Court nomination hearings of Judge Brett Kavanaugh. Meanwhile, a recent Gallup poll shows Trump's job approval rating remains high among GOP supporters, at 90 percent. (His overall approval rating was at 44 percent in the poll.)
In South Carolina, voter registration has surged ahead of the midterms. According to The State, more than 90,000 new voters joined the rolls in the four months heading into the registration deadline this year. That is up sharply from 2014, when about 47,000 new voters signed up over the same time period.
Will voters show up in greater numbers for the 2018 midterms in South Carolina? There are certainly a number of noteworthy races up for grabs. What follows is a look at some of the key races statewide and in Columbia. To find out what else is on the ballot, head to scvotes.org. — Chris Trainor
---
Dunn, Harpootlian Tangle for Senate District 20 Seat
By Chris Trainor
Change is coming to South Carolina Senate District 20, one way or another.
For 34 years, Columbia Sen. John Courson led the district, which is comprised of parts Richland and Lexington counties. However, the longtime Republican senator got ensnared in special prosecutor David Pascoe's long-running State House corruption probe, and resigned in June after pleading guilty to a charge of misconduct in office.
Now, two local attorneys are squaring off to see who will be the first new occupant of the District 20 seat in more than three decades.
On one side is bombastic Columbia Democrat Dick Harpootlian, a former Fifth Circuit solicitor and former Richland County councilman who is a past chairman of the state Democratic Party. And on the other side is Irmo Republican Benjamin Dunn, a lawyer and lieutenant colonel in the S.C. Army National Guard. Dunn fended off three challengers in an August GOP primary, while Harpootlian bested a pair of hopefuls in the Democratic primary.
The winner of this seat would finish out the final two years of Courson's term, ahead of the election for the next full term in 2020.
Harpootlian, a Wales Garden neighborhood resident who has spent a chunk of the last year filing lawsuits and making fiery speeches in an attempt to curb what he sees as bad late-night behavior in the Five Points nightlife district, has made fighting public corruption a key facet of his campaign. In the wake of the ongoing State House probe, the former state Democratic Party chairman has stated he would work to pass legislation that would require mandatory minimum sentences and jail time for elected officials found guilty of corruption.
He also made waves recently when he filed a lawsuit against the South Carolina Senate Republican Caucus, accusing the group of violating state law by exceeding $5,000 worth of campaign TV and print ads to the benefit of a particular candidate, in this case Dunn. The ads accused Harpootlian of being an "EXTREME" liberal who is on board with Vermont Sen. Bernie Sanders' Medicare-for-all health care plan. Harpootlian did endorse Sanders in the 2016 presidential primaries.
Judge Casey Manning sided with Harpootlian, issuing a temporary restraining order stopping the caucus from running more ads in reference to the District 20 race. The state Supreme Court upheld Manning's ruling for now, but could take up the issue later.
Harpootlian says the lawsuit against the Senate Caucus is indicative of the changes he wants to make in state government.
"I want to level the playing field," Harpootlian says. "I don't want senators using their influence, their positions, to solicit big chunks of money out of corporations and then launder that in to protect incumbents or protect seats."
Dunn has fired back, taking issue with Harpootlian ads that accuse Dunn of receiving campaign support from scandal-scarred SCE&G.
"Mr. Harpootlian has pumped out a lot of ads, both on TV and in the mail, claiming that I'm in the pocket of SCE&G/SCANA, that I'm the property of SCE&G/SCANA, all this kind of nonsense," Dunn tells Free Times. "I haven't received a penny from SCE&G/SCANA or any of their management."
Harpootlian argues that SCE&G has given money to the Senate Republican Caucus, which in turn funded ads that benefited Dunn.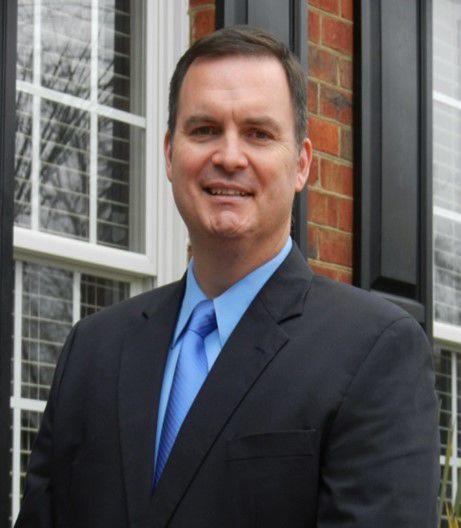 Dunn has staked out conservative stances during the campaign, telling Free Times earlier this year that he would not have voted for the recent gas tax hike if he had been in the General Assembly at the time. He's also said that he would have supported the anti-abortion "personhood" legislation that lawmakers considered this year.
The Republican also says he's in favor of term limits for legislators. He thinks limits — perhaps at a maximum of 12 years — could help create a more effective General Assembly.
"After you have something, like an elected office, once you've had it too long, it stops being something you view as a public service role and instead it becomes a possession to you," Dunn says. "That's a human nature thing. I don't think staying in office for decades is particularly good for the office holder, nor for the public."
Harpootlian says, if elected, he doesn't plan on making a career out of being in the Senate.
"I'm focused on getting something done in the next two years," he says. "That's how long my term is, until the next election. Right now, my position is that, if [the Legislature] is so rotten and so ossified that we can't get anything done and can't get the ball rolling in any way, I won't run for re-election." 
---
Ethics Watchdog Challenges Incumbent for District 75 House Seat
By Joe Cranney
With a South Carolina lawmaker recently found guilty in a public corruption case, a Columbia prosecutor indicted and allegations of fraud beleaguering a major state nuclear project, candidates for a Richland County seat in the S.C. House of Representatives are making their race about cleaning up government.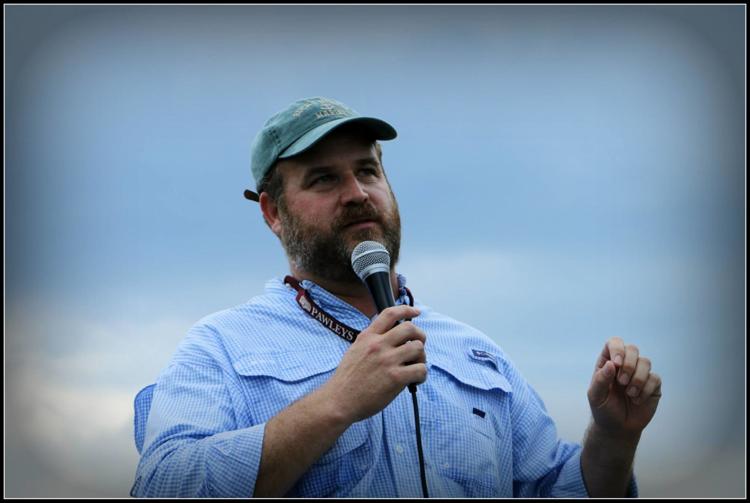 The contest features Rep. Kirkman Finlay, a six-year Republican incumbent and business owner, and John Crangle, a Democrat and longtime political science professor.
Both tout their records of fighting for stricter ethics laws aimed at reining in the kind of misconduct that prompted the yearslong State House corruption probe. Just last week, former lawmaker Jim Harrison, ensnared in the probe, was found guilty of being corrupted by the powerful Richard Quinn & Associates consulting firm, and was sentenced to 18 months in prison.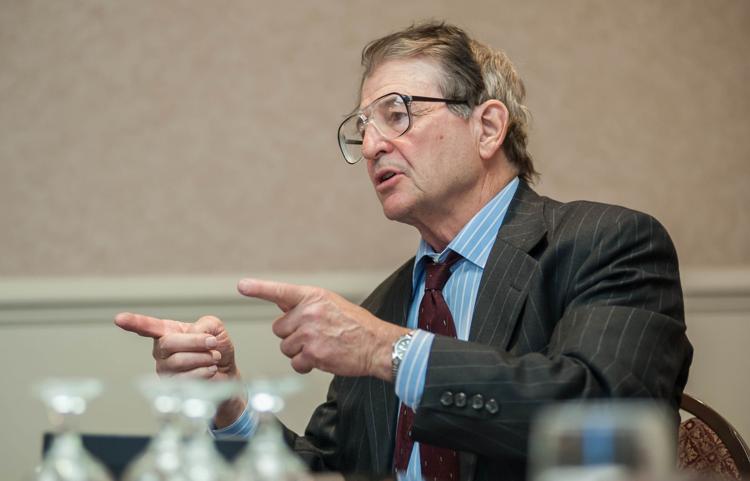 As a Columbia political science and law professor, Crangle, 78, has advised lawmakers to revamp state ethics laws during several efforts dating back to the early 1990s. Meanwhile, Finlay sponsored legislation tightening ethics requirements that was signed into law in 2016.
"I would stack my voting record on ethics versus his every day of the week," Finlay, 48, says of Crangle to Free Times. "Because he doesn't have one."
Crangle says many of the state's ethics requirements, including bans on lobbying gifts and lawmakers using campaign funds for personal use, were his ideas.
"I proposed them, lobbied for them and I got them into law," Crangle says.
Those reforms came after Operation Lost Trust, the notorious FBI corruption probe that ensnared nearly 30 S.C. lawmakers, lobbyists and administrators in a 1990 sting operation. Crangle wrote a recent book about the investigation and paid more than $30,000 to self-publish it.
He often publicly opines on ethical issues in state government.
"News reporters have been calling me a watchdog for 30 years," Crangle says. "To elected officials, I'm just seen as a pain in the ass."
For his part, Finlay has regularly pushed for ethics reform since taking office in 2012. A former Columbia City Councilman and current owner of Pawleys Front Porch, Finlay successfully proposed a requirement for lawmakers to disclose where they get their income. It was his legislation that also expanded the authority of the State Ethics Commission to investigate complaints against lawmakers.
"How many bills has John gotten passed?" Finlay asks rhetorically.
The pair are vying for the seat in Richland County's District 75, the kernel-shaped carveout between downtown Columbia and Fort Jackson.
Finlay defeated Columbia lawyer Joe McCulloch to win office in 2012 and also won a 2014 rematch. He defeated another Democratic opponent, Columbia lawyer Tyler Gregg, by about 20 points, or nearly 3,000 votes, in 2016.
Crangle, making his first run for office, says he entered the race because it seemed no Democrat would oppose Finlay.
"The idea that Kirkman Finlay cannot be defeated is an idea I do not accept," Crangle says.
With a campaign war chest of more than $150,000, Finlay in October expected to spend more than $70,000 through the Nov. 6 election, including $30,000 in campaign mail and about $15,000 in TV advertisements.
"We're just going to keep doing what we're doing," he says. "I think we've run a really good campaign."
Crangle, who has raised about $10,300, according to his most recent campaign finance reports, says he has gone door-to-door passing out roughly 3,000 brochures. That represents a quarter of the roughly 12,000 ballots he expects to be cast in the district.
About 15,000 voted in District 75 in 2016, but that was a presidential election year, which typically generates an uptick in turnout.
Aside from ethics reform, the candidates agree on other issues they've highlighted. They both want the legislature to boost education funding and repair the state's aging roadways. Crangle, if elected, says he would donate his salary to the Richland Library.
Finlay accepts his $10,400 salary, but says he doesn't charge taxpayers for allowable day-to-day expenses like meals and mileage.
Crangle has even called for the state to eliminate the House chamber from the legislature, suggesting the Senate is capable of handling all legislative duties. Only one state in the U.S., Nebraska, has a unicameral government.
Finlay said he's heard that idea from just one of his constituents since taking office.
Was it Crangle?
"Yep," Finlay says.​ 
---
U.S. House – 2nd District
Joe Wilson (incumbent) vs. Sean Carrigan, Sonny Narang
For more than a decade-and-a-half, South Carolina's 2nd Congressional District has been represented by U.S. Rep. Joe Wilson. The Republican congressman, who is no doubt most well-known nationally for yelling "You lie!" at President Barack Obama during a joint speech to Congress almost a decade ago (though his being duped earlier this year into suggesting toddlers should be armed with guns on Sacha Baron Cohen's Who is America? TV series is a more recent national ignominy), is seeking his ninth term in office. Wilson, known for his constituent service and ever touting his intent to bring jobs to the district that encompasses all or part of Lexington, Aiken, Barnwell, Richland and Orangeburg counties, is facing two opponents on Nov. 6. One is Democrat Sean Carrigan, a veteran who retired after 28 years in the U.S. Army. Carrigan has worked to position himself as something of a centrist, and advocates for a ban on offshore drilling, the legalization of medical marijuana and raising the minimum wage to $15 an hour, among other things. Meanwhile, West Columbia businessman Sonny Narang is running in the American Party. Narang, an active member of the South Carolina State Guard, labels himself a "fair constitutionalist" on his campaign website, and decries the prevalence of "career politicians and general lack of common sense in Congress." He also is critical of the overt influence of party whips in the two major political parties. — Chris Trainor
South Carolina Governor
Henry McMaster (incumbent) vs. James Smith
You can dub the 2018 South Carolina governor's race as the neighborhood battle of University Hill vs. Hollywood-Rose Hill. You see, though the state covers 32,020 square miles, the contest is being decided between two Columba lawyers who live 15 blocks apart. Republican Gov. Henry McMaster, a 71-year-old former state attorney general and lieutenant governor, wants a full four-year term after subbing for Nikki Haley last year. State Rep. James Smith, 51, is trying to become the first Democrat elected governor since Jim Hodges in 1998. They have different takes on abortion and medical marijuana (you can guess how by their party affiliations). McMaster says he's the guy to keep South Carolina's economic winning streak going, instead of tax-happy Smith. Smith says the state is not winning with such poor national education and health rankings, calling McMaster the "governor of 50 years ago." Both are state capital insiders with big national political friends —Donald Trump for McMaster and Joe Biden for Smith. The campaign has been rather dull (blame the candidates or Tropical Storm Florence, take your pick), a plus for the incumbent who is favored in this deep-red state. — Andy Shain
South Carolina Secretary of State
Mark Hammond (incumbent) vs. Melvin Whittenburg
It's been an eventful electoral year for four-term incumbent Secretary of State Mark Hammond. A low-key public official in a typically low-key position, Hammond had to fend off three Republican challengers in the June primary (though he did so handily, winning 68 percent of the vote). Hammond has been criticized after his staff failed to affix the state seal to hundreds of legislative bills that have passed, as is required by law. The secretary of state says that has been corrected. However, his Nov. 6 Democratic opponent Melvin Whittenburg has touched on the issue, saying on his campaign website that, if elected, he'll "ensure all legislation signed by the governor receives the official state seal of South Carolina within ten business days of receipt." Whittenburg, a Columbia native and retired U.S. Army veteran, says he would implement a "Boots to Business" initiative to waive certain application fees for veterans. — Chris Trainor
South Carolina Attorney General
Alan Wilson (incumbent) vs. Constance Anastopoulo
Once considered a likely contender to become the state's next governor, South Carolina's Republican Attorney General Alan Wilson saw his political stock plummet in recent years due to his extensive connections to political consultant Richard Quinn, whose firm has been at the center of the State House corruption probe. But despite constant speculation in Columbia, Wilson was never indicted as part of the investigation, and he fended off two combative GOP primary challengers who questioned his ethics. Now, Democrat Constance Anastopoulo is trying to make a similar case. Touting her background as a professor of ethics at the Charleston School of Law, Anastopoulo says she's running for the office to "clean up corruption." Voters may recognize Anastopoulo's last name from the renowned TV ads of her husband: "Don't scream, call Akim!" The family hosted fundraisers for Hillary Clinton in 2016 and has poured significant amounts of its own money into Anastopoulo's campaign. As he did during the primary, Wilson has pushed back hard, arguing that there is "no one in the state of South Carolina who has fought public corruption harder than me." Seeking a third term, Wilson has emphasized his experience in the office and support from law enforcement officials. — Jamie Lovegrove
S.C. House District 73
Chris Hart (incumbent) vs. Ralph Bell
For 12 years, this district, which touches central portions of Richland County and stretches to the northwest, has been led by Democrat Chris Hart, a Columbia attorney and former member of the Army National Guard. First elected in 2006, Hart is a member of the House's Medical, Military, Public and Municipal Affairs Committee. The longtime legislator is facing a challenge on Nov. 6 from Republican Ralph Bell, who runs a maintenance services business. On his campaign website, Bell claims one of the chief reasons he filed to take on the Democratic incumbent is because, when Bell was advocating on behalf of a motorcycle safety bill last year, Hart didn't respond to Bell's requests to meet with him. As of the Oct. 10 South Carolina Ethics Commission fundraising reporting period, Hart had raised about $17,000 this election cycle, and had about $13,400 on-hand, while Bell had raised about $8,000 for the election cycle and had about $3,800 on-hand. — Chris Trainor
S.C. House District 77
Kambrell Garvin vs. Justin Bishop
The residents of state House District 77 are set, for the first time in a while, to get new leadership. The district, which covers parts of North Columbia and Blythewood, has been represented for a decade by state Rep. Joe McEachern, who was elected back in 2008. However, McEachern was resoundingly defeated by newcomer Kambrell Garvin in a Democratic primary runoff back in June. Garvin, a law student at USC and a former public school teacher, has said he'd work to expand Medicaid in South Carolina and fight to increase the minimum wage. He also says he wants to raise teacher salaries and increase per-pupil funding. Though District 77 has long been a Democratic stronghold, Garvin is getting a Nov. 6 challenge from Libertarian Justin Bishop, who is the assistant track and field coach at Columbia College. A native of Upstate New York, Bishop told Free Times earlier this year that he wanted to "get new ideas flowing through the state" and that he thinks state government wastes too much time on ceremonial legislation and other activities. — Chris Trainor
S.C. House District 79
Ivory Thigpen (incumbent) vs. Victor Kocher
Democratic state Rep. Ivory Thigpen seeks a second term for the northeast Richland seat once held by now state Sen. Mia McLeod. The 40-year-old pastor and chiropractor sponsored six resolutions in his rookie season at the State House, including one honoring Columbia Mayor Steve Benjamin's inauguration as president of the U.S. Conference of Mayors. He wants to expand Medicaid, fund police body cameras and work on diversity training in state government. He has no Republican challenger. Victor Kocher, a Libertarian who has run for U.S. Senate and House, is vying again for the S.C. House. He received 2 percent of the vote in the 2016 race that Thigpen won easily. — Andy Shain
S.C. House — District 85
Chip Huggins (incumbent) vs. Sam Edwards
District 85 in the State House of Representatives — which includes the Irmo and Chapin areas of Lexington County — would seem to be the definition of a Republican stronghold. And for nearly 20 years it's had representation from a Republican in state Rep. Chip Huggins. The chairman of the House Regulations and Administrative Procedures Committee, Huggins has largely been a bread-and-butter Republican  co-sponsoring anti-abortion bills and receiving a 100 percent rating from the NRA. Huggins has often run unopposed, but that isn't the case this year. He will face a challenge from Democrat Sam Edwards, a member of the LGBTQ community who is the co-founder of progressive advocacy group Indivisible Midlands. Edwards has been endorsed by the UltraViolet PAC national women's group, which has taken the battle against sexism as its primary mission and works toward "a proactive vision of what equality looks like for women." Edwards has advocated for expanding Medicaid, vowed to combat corporate pollution and says she'd push for equitable funding for public schools across South Carolina. — Chris Trainor
Richland County Council District 11
Chakisse Newton vs. Zoe Owen
For the first time in more than a decade, voters in Richland County's District 11 will choose a council representative not named Norman Jackson. Jackson, an 11-year incumbent, was ousted from his council seat in the June primary by newcomer Chakisse Newton. Newton, who owns Cardinal Consulting, has campaigned hard for the seat in November's general election for the largely Democratic district east of I-77, below Fort Jackson. She's running on a platform to restore trust and accountability to the embattled 11-member council that has faced several controversies in recent years. The Republican in the race is Zoe Owen, who has sold real estate and run a family consignment shop and medical supplies businesses. In an ad posted to YouTube, Owen poses next to a pothole stating, "I'm tired of potholes and throwing money in holes." — Joe Cranney
Fifth Circuit Solicitor
Byron Gipson vs. John Meadors
The usually sleepy race for Fifth Circuit solicitor in Richland and Kershaw counties has become one of the most closely watched contests after the area's longtime chief prosecutor, Dan Johnson, was indicted on public corruption charges and suspended from office. A Columbia lawyer, Byron Gipson, defeated Johnson handily in the June Democratic primary after news reports showed Johnson spent tens of thousands in public money on what appeared to be personal expenses. Gipson appeared headed for a sure victory in November, before John Meadors, a former deputy solicitor in the Fifth Circuit who lost to Johnson in the 2010 Democratic primary, entered the race. Meadors is promoting his 30-year record as a prosecutor, while Gipson, a defense lawyer, has enjoyed the support of several high-profile Columbia lawyers who rallied behind him during the Johnson controversy. — Joe Cranney
Let us know what you think: Email editor@free-times.com.