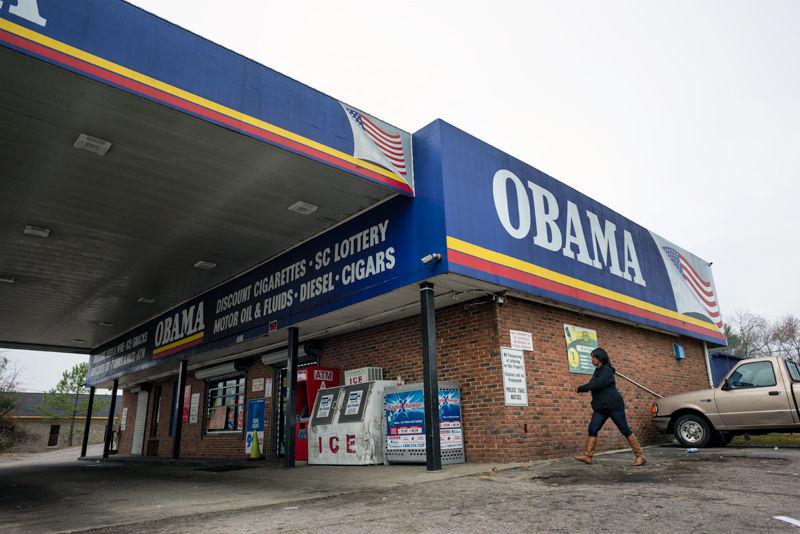 In about two weeks, Barack Obama's presidency will end. Only time will tell how history will look upon the legacy of the nation's first black commander-in-chief.
But in Columbia, the president's name will continue to resonate at a gas station at the corner of North Main Street and Prescott Road, about five miles north of the State House, where you can gaze upon Obama's visage as you buy lottery tickets, pump gas or pick up an adult film called Biggest Tits in Japan.
Since adopting its current name in 2011, the gas station at 5831 North Main St. has been a curiosity and a landmark. The store — which, to be clear, literally is called "Obama" and has the 44th president of the United States' photograph on its sign, just above a scrolling digital board pitching, among other things, the "Coldest Beer in Town" — is a regular shopping spot for residents in the mostly black area of upper North Main.
The outdoor fixtures at the store are painted a shade of blue often associated with Obama's campaign materials, and a slightly altered version of the president's instantly recognizable logo is on the store's signage.
The station generated local and national media attention when it adopted the Obama name in 2011. Attention only intensified as many locals began to consider the station a lucky spot to buy lottery tickets, a legend that was likely bolstered by several big-ticket winners, including a $2 million ticket, at the store.
The station became a sort of roadside attraction, one that employees say still draws gawkers.
"I think it's a good idea that it's named 'Obama,'" says clerk Brandi Colon, a New York native of Puerto Rican descent who typically works the station's cash register during morning hours. "We get people from out of town and they come and they're surprised. They get excited when they see it. They tell us 'Hey, keep the name. Don't change the name.'"
Those customers don't have to worry: Store co-owner Josh Saleh says the Obama moniker isn't going anywhere. And the store damn sure isn't going to be renamed for incoming Republican President Donald Trump.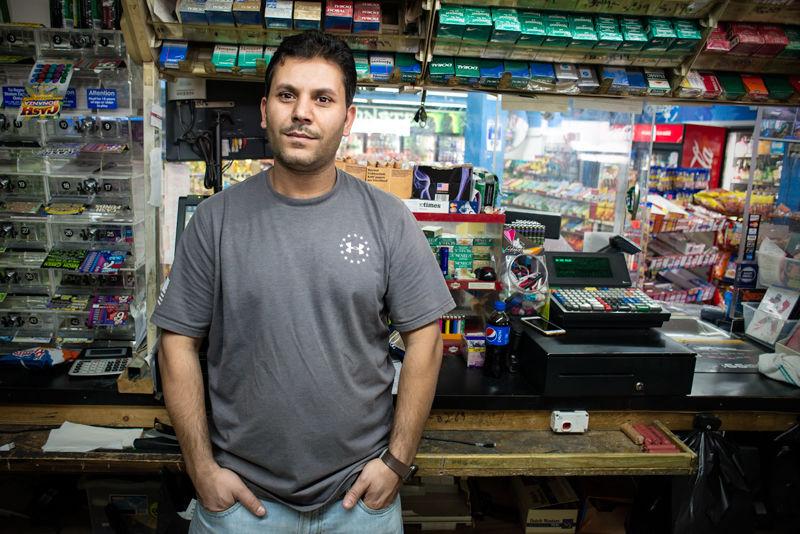 "People have been wondering what we are going to do when Obama leaves office, whether we'll change the name," says Saleh, a native of Yemen. "No, we are not going to change it. We'll keep it the same."
As the Obama presidency winds to a close after eight years — and with America set to be governed by Trump, the caustic real estate baron who was elected with the support of people like former Ku Klux Klan Imperial Grand Wizard David Duke  — Free Times wondered about the general mood at the Obama gas station. So we went to the store and spent a day chatting with the staff, jostling with the store's vendors, gazing upon its sometimes-strange inventory and meeting its customers, a colorful cast of characters that, for the most part, inhabit the North Columbia neighborhoods near the station.
What we found was quintessentially American. A place where an immigrant is running a successful business — helped, no doubt, by a clever bit of marketing. A place where people queue up endlessly to take a chance in the lottery, fueled by the thrill of the risk and perhaps that most undefeatable American trait, one Obama pushed himself: hope. A place, as you might imagine, where the opinion of President Obama still runs high.
And the feelings about Trump? Well, you might be surprised. Little is predictable at a place in which you can pump a tank of gas under a sign bearing the president's name, then go inside and get a pack of King Kung Male Sexual Performance Enhancer.
'They Put An Obama In the Hood'
Josh Saleh seemed at ease as he stocked cigarettes in the cramped space behind the register on a recent morning at the Obama gas station. A Middle Eastern native who says he has been in the United States for about 15 years, Saleh goes about his business in the effortless manner that comes with working in a space for 10 or 11 hours a day for years.
The store co-owner chats with regular customers, goes over invoices with a revolving-door lineup of vendors (the potato chip man, the soda man, the cigarette guy), makes coffee and does it all while seemingly always keeping one eye on a large monitor that shows security camera feeds inside and outside the store.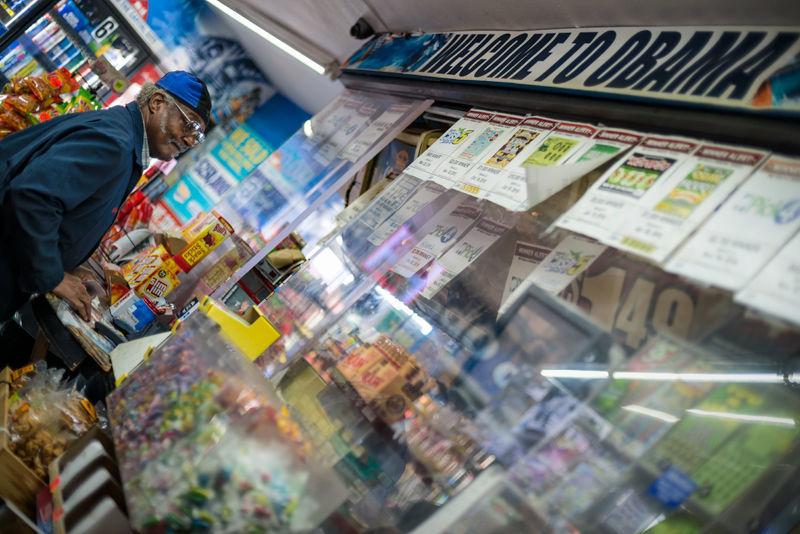 Saleh says, when he was a boy, he had a desire to come to the United States. He just never imagined he'd be a partner in a business named for a U.S. president.
According to Saleh, the idea to name the gas station for Obama was inspired by a store in Michigan that had taken on the president's name. In Democratic Richland County, and particularly in the mostly African-American upper North Main Street area, calling a gas station "Obama" ended up being a clever marketing tactic. Business picked up almost immediately.
"When we came up with the name, we had a lot of business," Saleh says. "It was doing good." He says the station was previously called Cruiser's.
According to Saleh, he is partners in the business with his brother, Murad "Mike" Alhanik. They have run the station since 2010, he says.
For the most part, customers still seem amused by the fact the station shares a name with the 44th president. Columbia's Laneil Belin says the name of the store actually encouraged him to visit more often.
"Actually, when I first saw it, I really liked it," Belin told Free Times. "It made me come to this store more, knowing that they put an Obama in the hood."
Rodney Solomon is the owner of Capital City Cellular, a small shop that sells cellphones and snapback baseball caps, among other items. Solomon's store is beside the Obama store, on the southern edge of the station's parking lot.
Solomon says it "took people by shock" years ago when the station took on Obama's name. However, he says it has become an intrinsic part of North Columbia.
The store's legend also has helped his cellphone business.
"It got a lot of publicity, a lot of recognition when they first [changed the gas station name to Obama]," Solomon says. "Ultimately I think it is good for the community. It is a landmark. It's easy to say, 'Come to the Obama gas station.' Everybody knows where it's at."
Not everybody has such rosy feelings about the North Main gas station and its presidential name.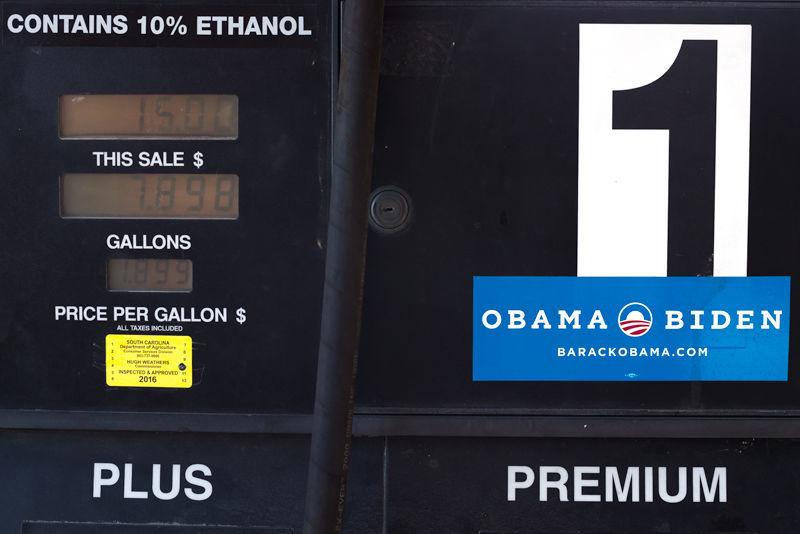 Jeremiah Whitley, an African-American man who says he works for a demolition company and runs an organization that promotes black businesses, was pumping gas at the station on a recent morning. Whitley says he sees the store's unique name as a gimmick to pander to local residents.
"It's a marketing strategy," Whitley says. "That's all that it is. A marketing strategy to get blacks to come and shop and buy. … It's psychological programming. Black folks like Obama. He's black. You put his picture up there where you can see it. Your brain interprets things through images. So, if you see the Obama sign up there, you're going to go shop at the Obama store."
United States trademark law doesn't require permission from the president to use his last name for the store.
Whitley referenced the fact that the owners of the Obama store are Middle Eastern. While he respects their rights to own and operate a business, he says, he thinks the black community should support businesses owned by black people.
"Black people need to wake up and realize we need to stick together," Whitley says. 
For the most part, though, the Obama store customers Free Times spoke with showed an affection for the gas station's owners. Over and over again the word "respect" popped up.
The station truly is a neighborhood spot, the type of place where a postal worker rolls up in his mail truck and warms up his lunch in the store's microwave, an act which prompts a lady entering the store to joyously exclaim, "Damn it smells good up in here. Y'all need to stop that foolishness!"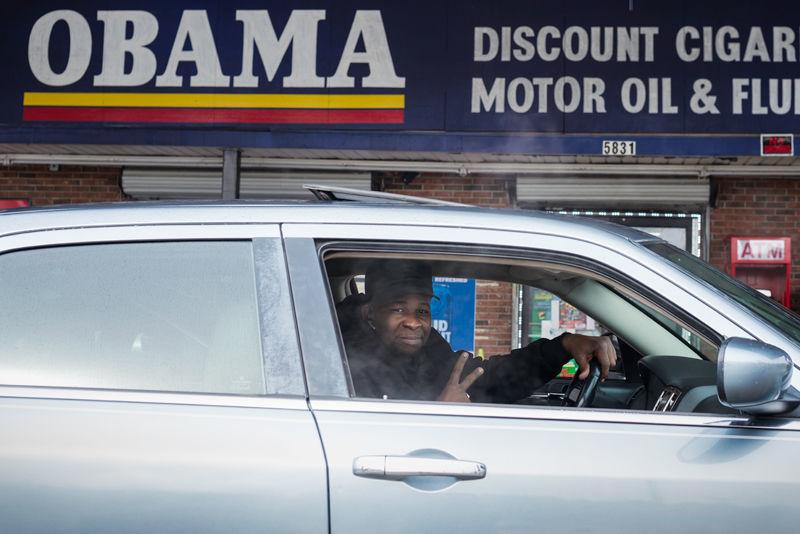 The store is absolutely stuffed with products, including most of the typical convenience store fare, like chips, crackers and Coca-Cola. However, it also sells a number of more eclectic items, such as a small selection of adult DVDs, white T-shirts in all sizes, various sexual performance enhancers, Batman shampoo, Blunt Effects perfume wands and Tijuana Mama sausages, among other treasures. 
Customers say the station's unique atmosphere comes from Saleh and his employees.
"The guys that work here, they're good people," says Brint Grayson, who lives near the store and shops there just about every day. "They treat you with respect, which is key for this neighborhood."
For Saleh, a respect for the neighborhood is just part of doing business. He says most customers have no problem with his Middle Eastern background.
"Yeah, of course they accept us," Saleh says. "If not, you wouldn't see a single one of those customers up here. They say we treat them right. We never talk s#!t to someone or have attitude. We never do that."
Of course, just because store personnel work to show respect for the community, that doesn't mean they won't defend themselves when the need arises.
According to published reports, back in August a man attempted to rob the Obama station at gunpoint at 3:30 a.m. Those plans were thwarted when a clerk pulled his own gun. The suspect ran away and fired several shots, though the clerk did not fire his weapon. No one was hurt in the incident.
Saleh says the store is generally safe and that he works constantly to cut down on loitering there.
He also says store workers never hesitate to summon the law if there is too much "hanging around" going on outside the station.
"We call the police all the time," he says.
Lottery Mojo?
There is one thing you will quickly learn if you spend a day behind the counter at the Obama gas station: They sell a s#!tload of lottery tickets.
The store has two cash register windows up front, one of which is typically dedicated almost solely to lottery tickets. The other window typically is used by people wishing to bypass the lottery line and buy sodas, beer and gas.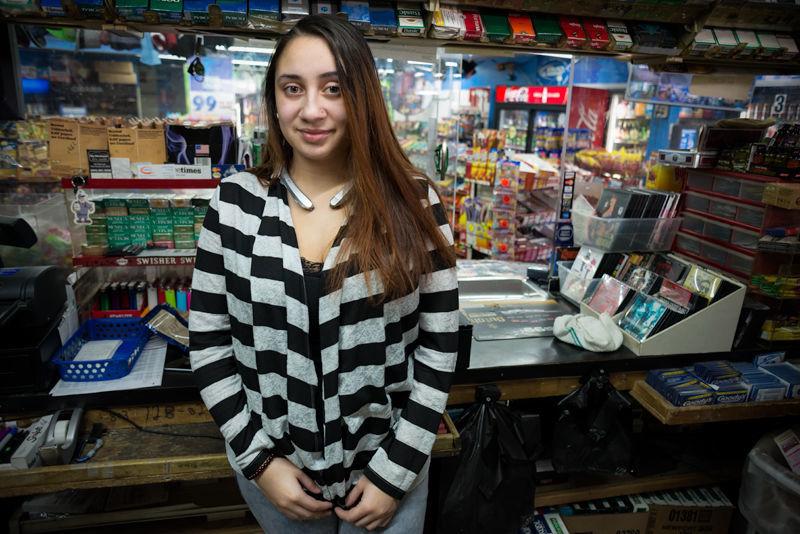 In talking to customers, it quickly becomes apparent that many think the Obama station is somehow a luckier establishment at which to play the lottery, as if there is some kind of magic in getting a ticket from a store that has the same name as the president.
Donald Clyburn, a tall, older black man who lives within walking distance of the Obama shop, says he plays the lottery there four or five times every day. He says he sets a certain amount of money aside to play each day, and when that's gone, he's done for the day. He says the most he's ever won on a single ticket is about $500.
"This store is known for having winners," he says with gusto.
The store has produced a $2 million lottery winner, as well as multiple $250,000 winners. A Sept. 10, 2013 press release on the South Carolina Education Lottery website tells the story of a man who won $250,000 on a ticket bought at Obama. The release says that people were "buzzing" about the Obama store and that the station has a reputation as a "hot spot for lottery winners."
Free Times reached out to officials at the South Carolina Education Lottery in an attempt to determine whether the Obama station is any luckier than other convenience stores in terms of big lottery winners. A spokeswoman said tickets are distributed randomly to stores throughout the state.
Solomon, the owner of the nearby cellphone store, says traffic around the Obama station becomes almost overwhelming when the Powerball jackpot grows large, and Colon, the Obama store clerk, says the station's reputation has spread far and wide.
"Everybody comes from out of town," Colon says. "We've had people come from Georgia just to play."
Free Times asked Saleh whether there actually was some kind of magic to the store's lottery fortunes, or whether there was a bit of mythmaking going on.
"I don't know. It's a good line," Saleh says with a little smile and a flip of his hand. "It probably has to do with the [Obama] name."
Obama's Legacy and a Chance for Trump
It's not surprising that Barack Obama, the Democratic president whose road to the White House was launched with a resounding South Carolina primary victory over Hillary Clinton in 2008, remains popular with the crowd at a store called Obama.
"I think he did a very spectacular job," says Brint Grayson, the neighborhood resident and daily Obama store shopper. "I think he accomplished everything he could, within his power. I think he turned the economy around pretty well."
There's plenty of support for Grayson's opinion. According to FactCheck.org, a project of the Annenberg Public Policy Center at the University of Pennsylvania, as of October 2016 the economy had added 10.7 million jobs during Obama's presidency — many more than the 1.3 million added under President George W. Bush, though still less than half the 23 million added under Bill Clinton. Unemployment is down, median household income is up, and the housing market has largely recovered.
Despite positive economic numbers, many Americans — particularly blue-collar workers — feel the recovery has left them behind. That feeling helped drive Trump's election. But at the Obama station, Obama's legacy gets a positive report.
Colon also says she thinks President Obama has improved the economy — she says she sees fewer unemployment checks coming through the store than in the past — and adds that the nation's first black president served as an inspiration to many people of color.
"He's given a lot of people hope," Colon says. "He's shown that no matter how you look or anything like that, if you put your all to it, you can be anything you want in the world."
On a recent morning, as a Free Times reporter and photographer stood outside the Obama store, a truck rolled up to the gas pumps and a large, gregarious older black man bounded out of its driver's side door. He looked at the reporters, flashed a gap-toothed grin, spread his arms wide and bellowed, "Take my picture!"
The man's name is Booker T. Woods, a Columbia resident who says he goes to the Obama store just about every time he leaves his house. He also was effusive in his praise for President Obama.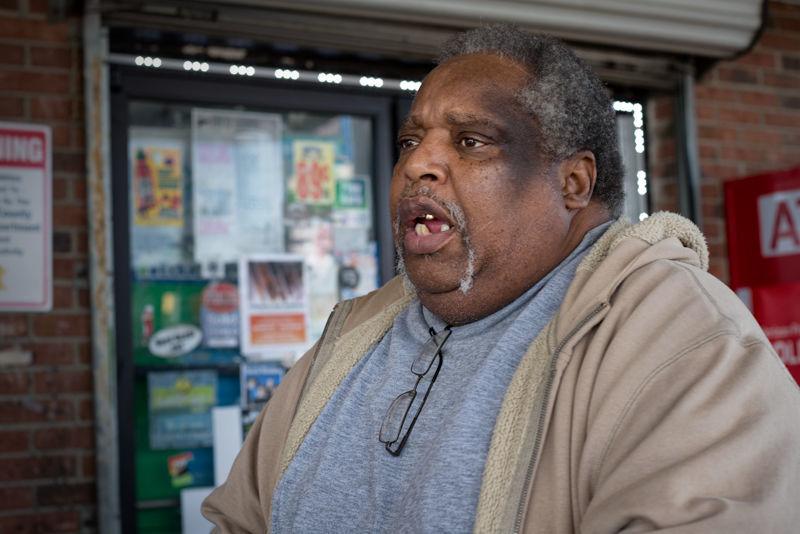 But when asked about Trump, Woods crouches down and begins looking left and right, exaggerating his movements, glancing skyward as if looking for some unseen surveillance.
"Donald Trump? He's a businessman," Woods says. "He's not for the people. He's for making money, making deals. But running the country? It's not for him."
Solomon, who runs the nearby cellphone shop, generally agrees with Woods, saying the former reality TV show host and oft-bankrupted real estate tycoon is "about to fleece America."
But more than a few people at the Obama store were open-minded about Trump's presidency.
An African-American customer named Lawrence, who declined to provide his last name because he didn't want to "make a lot of enemies," says Trump has more support in the African-American community than people think.
"I voted for Trump this time," says Lawrence. "A lot of blacks voted for him. They just don't say that. He's a businessman. He's out to make money and get jobs for young people."
Exit polling from CNN showed that 93 percent of black voters in South Carolina supported Hillary Clinton, Trump's Democratic opponent in November.
While he lauds the accomplishments of Obama's administration — particularly the killing of Osama bin Laden — local resident Laneil Belin says he's willing to see what Trump has to offer.
"A lot of people are bashing Donald Trump's head in," says Belin, who is African-American. "Look, give everybody a chance. Give everybody a shot. He might be for the people. We don't know that yet. We've got to give him a chance."
As for Trump's controversial statements in the run-up to his November election, Belin dismissed it as "campaign talk."
During the campaign, Trump floated the idea of banning all Muslim travel to the United States. It became a rallying cry during his charge to the White House.
And yet even Obama store co-owner Saleh, a Muslim, seems at least somewhat willing to give Trump a chance.
"We'll see what he's gonna do," Saleh says with a small shrug when asked about the combustible president-elect. "Whether [people] like it or not, he's the president."
Opinions and personalities at the Obama gas station, it seems, are as varied and colorful as the products that stuff the store's shelves. And as the sun sets on Barack Obama's time in the Oval Office, it appears likely that the gas station that bears his name will remain a fixture in the Capital City.
"The name, it rings a bell," customer Donald Clyburn says. "Across this town, everybody knows the Obama store."