Trae Judy pops off thoughts with the speedy excitement of a movie theater popcorn machine. Like many who Free Times talked to during the past few weeks about how South Carolina-based musicians can put themselves in position for greater success, he brings up a multitude of essential steps — maintaining good relationships with local and regional venues, remaining true to the art while simultaneously managing it as a business, fully utilizing streaming services, social media and other online tools.
Also like everyone else who lent their thoughts for this story, Judy emphasizes that it doesn't matter how hard or smartly you work if you don't have one more elusive ingredient.
"You've got to do all those things that everybody says you've got to do," declares Judy, who owns the recently revived Columbia rock club and listening room The White Mule. "And get lucky."
This week, the Palmetto State's next great pop music success story seems well on its way. On Friday, SUSTO — a Charleston folk-rock band that's sometimes grim and gothic, sometimes sweeping and anthemic — releases Ever Since I Lost My Mind, its first album since signing with Rounder Records, a rootsy 49-year-old label with serious bonafides. The Holy City band will now share a back cover logo with luminaries such as Alison Krauss, Steve Martin, and Béla Fleck.
South Carolina hasn't been without musical successes in the 2010s. University of South Carolina student Chaz Bear launched the subgenre-defining chillwave pop project Toro Y Moi from his dorm room before moving to the West Coast. Shovels & Rope rode an endearingly ramshackle live show and intense husband-and-wife chemistry honed through hard touring to national notoriety and the chance to curate High Water, an annual North Charleston music festival backed by the organizers of Tennessee's massive Bonnaroo.
Naysayers will immediately note that none of these groups have come close to the pop chart dominance of Hootie & the Blowfish, which moved 21 million copies of its 1994 debut Cracked Rear View and helped define the '90s' steady stream of acoustic-rattling radio guitar rock. Which is why we set out to ask folks what kind of success is attainable for South Carolina artists in 2019 — and how can they be ready to harness one of those stray strokes of luck.
Dave Stewart's perspective on the fits and starts of promising Palmetto State artists stretches back to Hootie's early days. The 20-year veteran of radio stations across the country was stationed at WARQ in Columbia when the popular college rock bar band parlayed its passionate local following into an unexpected major label deal.
"Back then, really talking about the '70s through the '90s, everybody, maybe except The Grateful Dead, kinda did it the way that Hootie did," offers Stewart, who now runs the Charleston Music Confab, an annual festival and conference that seeks to educate participants on navigating the music industry. "You toured a region, you sold a bunch of CDs or cassettes or whatever the format was out of your van after the shows and then you would get a major label attention, and then you'd get signed and take it from there.
"That business model, you can still do that, but now there are tons of artists that use part of that model," he continues, referring to the rise in the '80s and '90s of determined and resourceful independent imprints like Merge and Matador and the seismic shifts brought on by the internet. "They maybe just find success through streaming methods only and don't worry about the actual hard product itself. As the saying goes, there's a lot of ways to skin the cat now. ... When you look at the sales charts and concert ticket sales, I would still say a lot of the people do it the old-fashioned way, get your song on the radio and now of course also on Spotify or Apple Music or whatever. But there are certain artists that have very little radio play and you look at their box office and you're like, 'Oh wow, they're selling 2,000 tickets a night and there's no radio stations playing them.'"
South Carolina's recent trio of indie-level successes fit into this latter category, sparked (in the case of SUSTO and Shovels & Rope) by hard touring and regional word of mouth and (especially in the case of Toro, which was swept up by a sudden swell of online media adoration) well-managed internet buzz.
The happy news is these examples — and others from other parts of the country — show that if it was ever necessary to move to a bigger city to potentially get noticed, it definitely isn't now. But you still have to work hard and leverage every tool at your disposal to give yourself a chance.
"There's the old model, you know, 'Oh, if we're a country band we have to move to Nashville' or 'If we're a rock band we should move to L.A.'" Stewart offers. "And you can still do that. But again, the good thing about streaming services like Spotify is you can build up a fanbase. And this comes up at Confab sometimes, bands — no matter where they're from, it doesn't matter if it's Charleston or if it's Amarillo, Texas — they're going to have to become more savvy and self-sufficient and utilize some of the tools that services like Spotify have."
Brian Cullinan confirms that that it's these kind of smart and hardworking artists and bands that are most attractive for record labels. The Charlotte resident was once the publisher for Shuffle, a now-defunct magazine that covered music in North and South Carolina, after 14 years spent working as an executive with Sony Music and Columbia Records. Today, he's a partner in Eversong, a music licensing rights management and consulting firm.
"The first question is, 'Is this band scaleable?'" Cullinan says. "If these guys aren't going to be able to go out in a van and produce in 50 states in America on their own, a label can do that relatively quickly. But are the goods there?"
He explains that in a modern music market reshaped by the advent of downloads and streaming services, labels — especially the majors — are no longer able to take as many risks. Where one true success out of every 10 tries was once enough to maintain an even keel, Cullinan says the ratio now needs to be closer to 50-50. This means labels prioritize acts that feel like safe bets, and that won't require much cash to support.
"That quantitative data, it has to be there now," he says, referring largely to album sales and streaming figures along with live performance. "You really have to do something to move the needle on that to gain the sign-off of the bean counters at the labels these days."
An act's ability to sustain itself through touring is also a major selling point.
"If you can keep a band alive, especially these days when it might take a minute for something to break ... meaning on the road playing together and making a little bit of money for a couple of years ... that saves the label a lot of trouble," Cullinan reasons. "If that band picks up a good tour at some point, and is able to make a little bit of money touring, that's less label support money that's coming in."
Propping up an act that struggles on the road can cost labels thousands of dollars a week, a big expense considering the industry's slim margins.
To that end, Judy recommends artists put a premium on fostering professional but friendly relations with venue owners and concert promoters. He has experience at various points along the concert production spectrum. Last year, he sold his stake in Music Farm Productions, which once operated the large Vista rock club now known as The Senate in addition to the Music Farm in Charleston, where he helped put on mid-level indoor shows and larger festivals. These days, he oversees the more intimate White Mule.
"It's all about relationships," Judy says. "Most of the bands I book a lot, I have relationships with. Whether they like me or not, we have a relationship. They're real respectful. I'm respectful of them. We know what each other's place in this world of music is. And I try to give them as many gigs as I can, you know, if there's an opening in something going on I'm like, 'Hey, this band, that band, this band.'"
Judy acknowledges that many musicians have jobs and families, circumstances that make it hard to carve out a reputation on the road.
"You gotta be in a place where you can go do it," he says. "Touring is not easy. It's not easy on a family. It's not easy on people who have great relationships. Being available is, like any business, a big part of it. ... If you're lucky, and you've got people around you that support you to do that, you're going to have an easier time doing it and being successful at it. So people that don't have that support system obviously have a little harder time getting through things."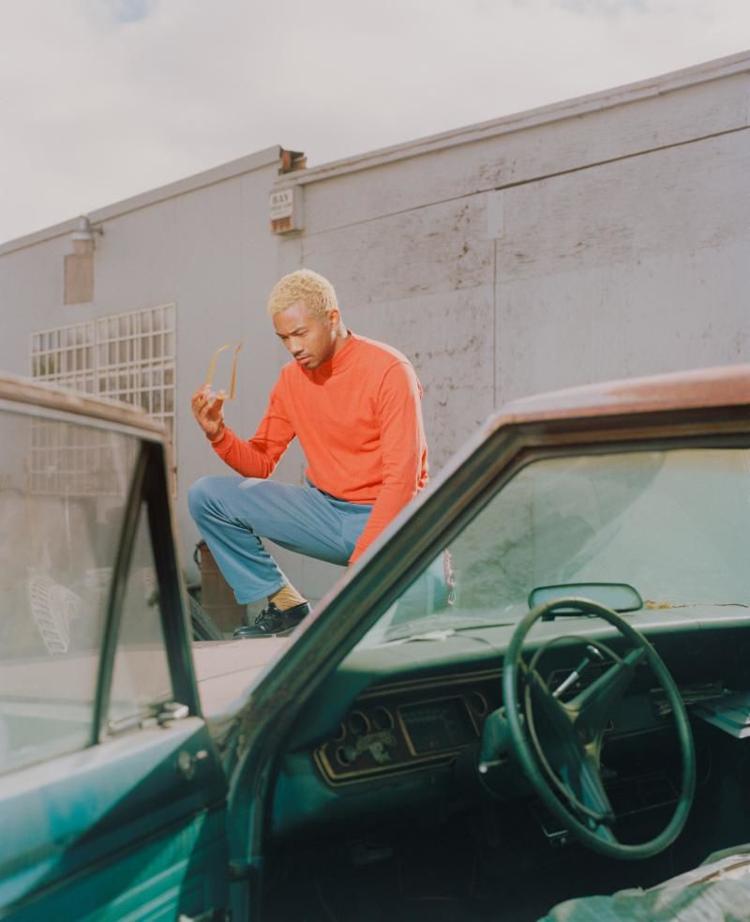 David Stringer, editor of the South Carolina music blog SceneSC, praises SUSTO leader Justin Osborne for excelling in the touring arena.
"Everywhere he goes, he knows people," Stringer notes. "Somebody's going to come up and say hi to him. A lot of artists aren't like that. A lot of artists don't want to be that person. But he's not like that. He's more about the personal connections to the fans and the people who can help him. It's a symbiotic kind of thing. And I guess with the venues, too ... he'll go back to the same place over and over."
Wolfgang Zimmerman, a Charleston producer who has worked on all of SUSTO's albums, feels another reason the band has succeeded has been its commitment to the release strategy that suits it best, emphasizing full-length albums rather than a barrage of EPs and singles.
"If you do a single, it's gonna be probably one of your poppier things that you can show," Zimmerman says. "And if you do an EP, it's probably going to be the best four or five songs that you have at the moment. But if you do an album, you're allowed to wiggle a little bit. I think if you have more songs like that then you don't necessarily have to have everything all pop, and you can have some songs that are slow burners where once people get over the singles and they're like, 'I don't want to even listen to these anymore,' the track 7s, the track 9s, the 11s on a record, you allow the audience to grow with you and feel the subtlety to your work a little bit more."
But these days, there is much music that doesn't fit so smoothly into the full-album model.
"Especially with hip-hop, which is a very, very vibrant, fast, quick type of genre, it's like whatever you thought was cool last week might not be cool the week after that," offers local emcee and promoter (and frequent Free Times contributor) Preach Jacobs. "You've got to keep up. And when you're working on an entire album, that takes time. You work on your first record, by the time you finish it, you might be losing traction."
Hip-hop's emphasis on quicker releases and the corresponding tendency for its green artists to play short sets are among the reasons it struggles to fit into a Columbia live music market dominated by rock club environments like The Senate and New Brookland Tavern. But Jacobs also points to deeper systemic issues that make it difficult to pursue the music in town.
"It's a challenge," he says. "Not just hip-hop, black music. When we talk about music festivals, the lack of representation, and you have a lot of music festivals that try to do the cop out of, 'Oh, we don't deal with hip-hop because of language.' That's silly."
"They don't f#!k with black music," Jacobs continues, explaining that Columbia lacks the longstanding tradition of hubs like Detroit and Atlanta. "Why are there no soul acts? Why is there no gospel? Why is there no house? Why is there no afrobeat? There's so much in the compass of black music that's just being eliminated. That becomes a challenge as a musician who makes a certain type of music. You want to see people who look like you.'"
Family ties and the low cost of living are among the factors that keep Jacobs in town. But he emphasizes how important it is — especially for black musicians — to test themselves in other spots.
"There's something about being an artist in your hometown where it gets really comfortable," Jacobs posits. "Sometimes the simplest thing is to get the f#!k out of town. Get the f#!k out of your comfort zone. Go to a city where no one knows who you are. And a lot of people don't want to do that. Because there's gonna be a few things that happen: You're not going to get paid the same amount of money. You're going to find yourself trying to impress people that don't know you. But the experience you get from it is pretty great. And I don't see enough artists taking that plunge. Because everything is going to cost money."
It's also important to remember that success is relative. Like almost everyone Free Times spoke to for this story, Stewart notes that one of the most crucial steps a group or solo artist must make is figuring out what they want to achieve.
"People get into it for different reasons," he says. "Some people, they want to be Robert Plant up on stage in front of thousands and screaming. And some people don't need or even want that. I think the best way to not disappoint yourself is to definitely have a vision of 'What is your success? How would you define success?'"
One local act with an interesting perspective on all this is Villanova. A few years back, the far-flung modern rock band inked a deal with Universal Republic. But the ride fizzled after a five-song EP. Frontman Brian Conner (AKA BC Villanova) wishes Villanova (which, due to legal advice from Universal, changed its name to Weaving the Fate for that major label stint) had taken firmer control of its trajectory during that time — singling out the single from that EP, a cover of "Rack City" by the rapper Tyga, as an example.
"The 'Rack City' thing we did in Lexington with [Cory] Plaugh," Conner reflects, explaining that the label had already flown the band out to Los Angeles, where it recorded enough material for a full-length album. "I just played all the instruments on that because I thought it was a joke. The [label] president hit me up, and was like, 'Hey, Tyga's blowing up with this 'Rack City' song, you think you could do a cover of it?' … And I'm like, 'We have a whole record of original stuff, why would I do this?' And our manager was just like, 'Do it real quick, man, show them that you can do it, nothing will come of it.' And I was like, 'Alright.'"
"Next thing we know, it's like, 'Hey, your song is playing on KROQ [in L.A.] and your song is playing in Russia.' And we're like, 'Are you serious? Why? This is the dumbest song ever.'
Like Conner, Stewart emphasizes the importance of finding the right label and the right team, something he sees as an easier feat given how many longstanding indie and boutique labels exist these days.
"Back in the day, there really weren't labels like a Dualtone, or Fueled by Ramen — they sign particular types of artists, just in the way that a Rounder does or a Dualtone," he says. "Back in the day, Atlantic Records had Led Zeppelin and Aretha Franklin, they were just kind of out there looking for whatever. Labels themselves have become specialized and with all the tools that they have to go out and look at all the metrics that they're looking for, it's a lot easier for them to go find bands."
Still, earning a record deal, whether it's with a respected indie or an established major, doesn't guarantee superstardom. Such acts make their way through small rooms like New Brookland Tavern pretty much every week. But these label options — along with the potential for Columbians to play such rooms in other towns — mean there are a variety of ways to sustain an act in the music business, though you might not strike it rich.
---
Read the review of SUSTO's new album
---
"Knowing how hard it is for a band to sell 600 tickets in a market, to sell 400 tickets in a market, if you're doing that in 60 markets throughout the year, or a hundred markets, and you're touring that much, you're damn successful," Judy declares.
Indeed, Villanova might not slay crowds in the tens of thousands and release major label albums, but it's one of the only local acts with a big enough draw to headline at The Senate. In March, the band will return for the 12th time to the St. Pat's in Five Points festival, where it regularly plays to some of the event's biggest crowds.
For Conner, it's more than enough to feel successful.
"Ultimately, it comes to humbling yourself and being appreciative," he concludes. "It's not about you. It's about your audience, anyway. You've got to dance with who you came with, and if 10 people came to see you and they bought your album, you better act like they're 10,000 people, because they didn't have to come see you. … You give them the best show possible and make it an experience for them. You need them. They don't need you.
"It's always nice when you have a thousand people out there, but whoever's out there, you put on the show for them."
Let us know what you think: Email editor@free-times.com.