Each year, we rank the 50 biggest power players in the Midlands of South Carolina. We also include an unranked list of 50 other powerful people, for a total of 100 names to know when it comes to who's getting things done in the Capital City.
Power doesn't come simply from being a CEO or politician — and unlike some lists of influential people, Free Times tries to tease out the sources of people's power rather than just listing the heads of various organizations.
For the first time this year, you'll notice some ads congratulating people for making the list. Rest assured: Free Times' writing staff developed this list before those ads were sold, and buying an ad had no effect on someone's position on the list or what we said about them.
Jordan Lawrence, Eva Moore and Chris Trainor contributed to this cover package. Let us know what you think: Email editor@free-times.com.
1. Dick Harpootlian ↑4
Yes, newly minted S.C. Sen. Dick Harpootlian is the most powerful person in Columbia. Just ask former 5th Circuit Solicitor Dan Johnson, who was sentenced to prison earlier this month, the result of Harpootlian essentially forming an entire nonprofit organization that exposed Johnson's illegal spending of public funds. Or ask the local bar owners who've been forced to close their businesses because Harpootlian decided to take on the party culture of Five Points, in the process changing the way the state of South Carolina has regulated bars for years. Oh, the state Senate didn't get much done in 2019? Maybe that's because Dick Harpootlian wanted to talk about incentives the state is giving a billionaire NFL owner to build a practice facility inside South Carolina. We're not saying any of these are bad things — just that Harpootlian is unique in his willingness to actually spend the political capital he's amassed over his years as a solicitor, state Democratic party chair, defense attorney and now state senator. Who or what will he put in his sights next?
2. Steve Benjamin ↓1
Well into his third term as Columbia's mayor, Benjamin continues to be the driving voice behind city policy. He has guided City Council through a comparatively harmonious time the last couple years (there aren't nearly as many narrowly split votes as there once were), and has managed to continue to pull the rabbit out of the hat with the city's budget, as there hasn't been a city property tax increase in a decade. And his national profile continues to rise: For the last year he has been the president of the U.S. Conference of Mayors, and his endorsement is one of the most sought-after for Democratic presidential candidates campaigning in early voting South Carolina.
3. Jim Clyburn ↓1
U.S. Rep. Jim Clyburn is 78 years old. He's been representing South Carolina in the U.S. House for more than a quarter century. And this week, he holds yet another installment of his annual World Famous Fish Fry, among the highest profile events for Democrats nationally, at which presidential candidates hang out with regular ol' residents of the 6th District in line to get some fried whiting and hot sauce. It's one of many instances where Clyburn's immense power as a kingmaker, a gifted politician and a Southern black luminary is apparent.
4. Leon Lott ↓2
The Dude abides. Richland County's long-serving elected sheriff has put his agency in the national spotlight through his participation in A&E's Live PD, and the many criticisms of that show — and other policing issues — seem to slide right off the sheriff himself.
5. Henry McMaster ↑3
It's been a decent year for McMaster. In November 2018 he secured his first full term as governor, easily dispatching Democratic lawmaker James Smith in the general election. He also was able to push through a plan to bring the NFL's Carolina Panthers into South Carolina, offering the team $115 million in tax breaks to set up its team headquarters and practice facility in York County. The move didn't come without serious pushback from some, including most notably state Sen. Dick Harpootlian. But the deal got done. The governor also continues to enjoy a cozy relationship with President Donald Trump, stemming from the fact that McMaster (then the lieutenant governor) was one of the earliest statewide officials to endorse Trump in 2016.
6. Tameika Isaac Devine ↑20
Devine's influence continues to rise in Columbia. In her fifth term on City Council, she's the second-longest tenured member of that body. She's also the mayor pro tem, and with Devine that title doesn't feel like a formality. Among city insiders she's viewed as a top lieutenant to Mayor Steve Benjamin, and is seen as a Council member who can bridge divides on various issues. Devine also has become highly visible as a public speaker, author and life coach, and she and husband Jamie, a Richland One school board member, host a popular streaming show called Date Night with the Devines.
7. Moe Baddourah NEW
Moe Baddourah is back. The Columbia City Councilman was suspended from office in 2017 after a domestic violence charge, but when he entered pre-trial intervention last fall, he was reinstated to Council. And there he's resumed his role as a frequent critic of the mayor and a frequent "no" vote against spending and projects. Now, he may not last the year: He's facing at least two well-funded challengers for his Council seat, and is well behind in fundraising. But for now, at least, Baddourah is gumming up the works. There's power in that.
8. Skip Holbrook ↑1
Holbrook recently celebrated his fifth anniversary as the chief of the Columbia Police Department. That, in itself, is an achievement in a department that saw head-spinning turnover in the position before his arrival. But Holbrook also has shown a dedication to community policing, has been willing to embrace new technologies, and is typically transparent with the media and public when major incidents happen, such as the kidnapping and killing of USC student Samantha Josephson in March. The police department also has enjoyed a solid working relationship with the Richland County Sheriff's Department under Holbrook's watch.
9. Bill Stangler ↓3
As the leader of Congaree Riverkeeper, Stangler continues to be a serious watchdog for the area's rivers and streams. He's been at the head of the effort to end the dumping of treated sewage into local rivers. In March, Riverkeeper settled a long-running lawsuit with Blue Granite Water Company (formerly Carolina Water), and the deal secured ↓250,000 for the Midlands Rivers Coalition's water quality monitoring in area rivers and another ↓100,000 for the Central Midlands Council of Government for a water quality management plan. He also had a hand in the May removal of a decades-old dam from Congaree Creek.
10. Melanie Huggins ↓3
The Richland Library just keeps pushing. And the latest move might be the splashiest: Last week, following the lead of Charleston County, it became the second library system in South Carolina to eliminate late fees. It's yet another bold and potentially impactful move from an organization that determinedly pushes its libraries toward the future, spending the past few years renovating branches, adding studio and interactive spaces. As executive director, Huggins remains a vital and visible spark for this progress.
11. Dawn Staley ↓1
While discussing where to place this year's No. 12, University of South Carolina Athletics Director Ray Tanner, Free Times' editorial staff agreed that every year he keeps Dawn Staley from jumping to another job is a win. Not only does the women's basketball coach own the school's only hoops national championship, she's also the coach of the U.S. women's national team. In Columbia, she wields as much influence in the community and on social media as she does on the court.
12. Ray Tanner ↑2
As the athletics director at the University of South Carolina, Tanner sits at the head of a department that annually brings thousands of visitors, and the glare of the national media, to Columbia. The past year has seen the opening of USC's new $50 million football operations building, and Tanner is touting the upcoming $22.5 million upgrade of Williams-Brice Stadium. Columbia and USC in March also hosted the NCAA men's basketball tournament for the first time in nearly 50 years, and the event has been viewed as a success for Columbia. Tanner also has been able to keep uber-popular women's basketball coach Dawn Staley at USC, despite seemingly constant overtures from elsewhere. All that said: South Carolina's high profile programs — football (7-6), men's basketball (16-16) and baseball (28-28) — were all exceedingly mediocre in 2018-19, combining for a record that was one game over .500. Fans will begin to get antsy if that doesn't start trending upward.
13. John Katz ↑14
Katz has continued to emerge as the community face of the Columbia Fireflies, the Class A minor league baseball team that plays at Segra Park in the BullStreet development. While the greater BullStreet project is starting to show signs of life — an REI Co-op is set to locate there, the development's first major retail announcement — the Fireflies are entrenched as the lead tenant at the site. The team, which is in its fourth year, averaged nearly 276,000 fans per season over its first three years. Katz's leadership is a key piece of the team's relationship with the Capital City.
14. Lindsey Graham ↑30
Graham, South Carolina's senior U.S. senator, may be the ultimate shape-shifting politician. In 2016, he was one of then-candidate Donald Trump's fiercest critics, calling him "unfit for office" and a "race-baiting, xenophobic bigot." Flash forward three years and Graham is a major ally of President Trump, a golfing buddy who praises the president at every turn, including during his ubiquitous Sunday morning talk show appearances. The result of Graham's nuzzling of the commander-in-chief? A March Winthrop Poll showed Graham's approval rating among GOP voters in South Carolina had risen by more than 30 percent in a year. And bigtime influence with the commander-in-chief means power in Graham's home state and its capital city.
15. Carl Blackstone NEW
As the president and CEO of the Columbia Chamber, Blackstone can often be found in the vortex where business and politics meet. A former manager of government relations at the S.C. Chamber of Commerce and the former senior legislative advisor to Gov. Mark Sanford, his connections to the State House and the Capital City's business scene run deep. In 2018, the Columbia Chamber was part of a group of business associations that endorsed several challengers for local elected positions, including Joe Walker and Chakisse Newton, who won seats on Richland County Council, and Byron Gipson, who successfully ran for solicitor.
16. Nikki Haley ↑34
What, exactly, is Nikki Haley cooking up? The former South Carolina governor departed her appointment as United Nations ambassador in October. She is, as many have observed, one of the few people to leave President Donald Trump's orbit with reputation and dignity largely intact. Now she's joined Boeing's board of directors and is working on another book. Whatever she's up to, Haley remains very popular and influential in her home state — and if Trump doesn't run again or suddenly finds himself out of a job, she's well positioned to launch a campaign for president.
17. Teresa Wilson ↓4
Wilson's job isn't an easy one. As Columbia's city manager, she sits at the dividing line between the bureaucracy of the city's more than 2,000-person workforce and the ever-evolving political machinations of the seven-member Columbia City Council. Wilson seems to have found the sweet spot between keeping Council happy, while at the same time maintaining a close eye on the city's bottom line. Once a fiscal wasteland, Wilson has helped get the city's books in order — without a city tax increase in a decade — while at the same time guiding major upgrades to water, sewer and stormwater infrastructure.
18. Lee Snelgrove ↑1
As the executive director of One Columbia for Arts & History, the city-backed organization tasked with supporting its cultural events and organizations, Lee Snelgrove is more than just the first person people turn to when they have a question about local arts. He's also pushed One Columbia to get stuff done. Latest case in point, the highly useful, revamped Public Art Directory unveiled earlier this year.
19. Bobby Hitt ↑13
South Carolina's commerce secretary was so helpful to former Gov. Nikki Haley that current Gov. Henry McMaster asked him to stay on. And Hitt has kept doing what he does best: bringing big businesses to the Palmetto State and letting everyone know about it. Here in the Midlands, he can tout the China Jushi plant set to open soon in Richland County, an expansion of BullStreet-based tech firm Capgemini, a $125 million JUUL plant planned for Lexington County and more. Most recently, the Department of Commerce's SC Codes project is training South Carolinians to code for free, trying to build a workforce for the future in a state that sometimes struggles to keep up.
20. Hugh Mobley NEW
Lancaster pharmacy owner Hugh Mobley chaired the search committee that, in the eyes of many people, botched the search for a new University of South Carolina president after Harris Pastides announced his retirement. Now, Mobley has to do it all again: The board named an interim president and is mounting a new search. Pastides brought national attention to USC, upping its research reputation and growing on all fronts, so Mobley and his committee have some big shoes to fill with their pick.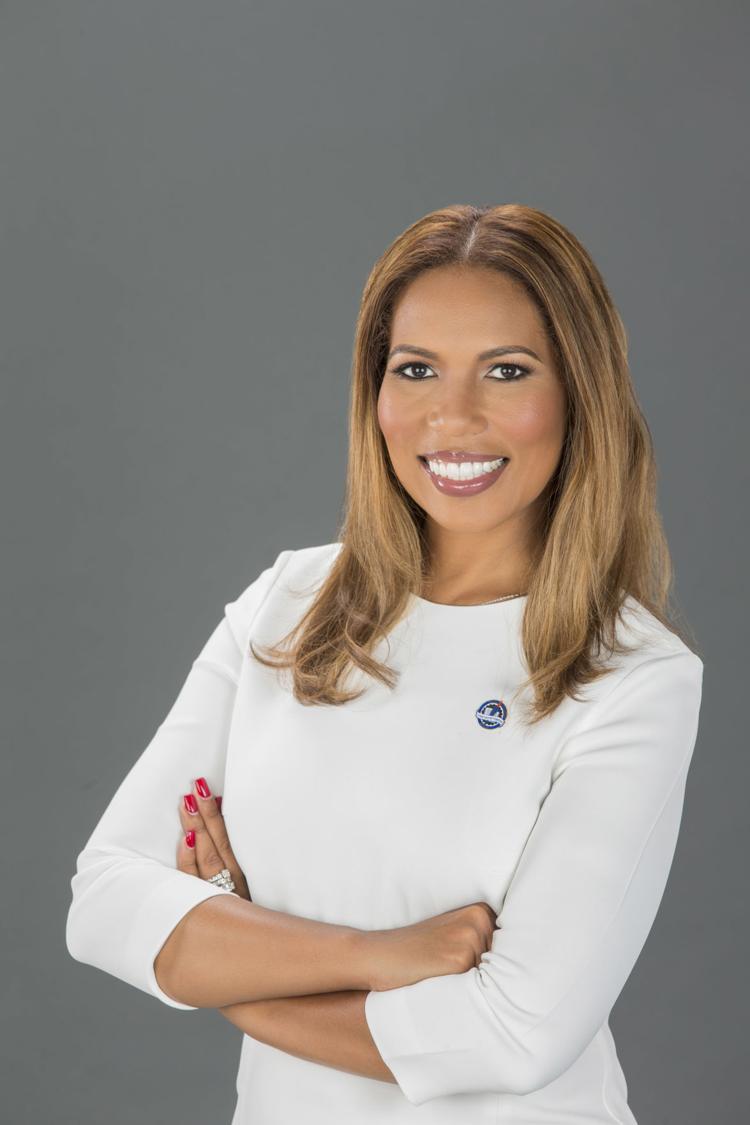 21. Roslyn Artis NEW
Since taking over as president of Benedict College in 2017, Artis has made sweeping changes at Columbia's most prominent historically black college. In an era when many schools are expanding enrollment in a desperate attempt to stay financially afloat, Artis has cut enrollment and raised admission standards to achieve the same ends. She's ruffled feathers, too, eliminating "underperforming" majors and laying off administrative staff. But it's indisputable that she's out to save Benedict, and raise its profile in the process. That means a lot for Columbia.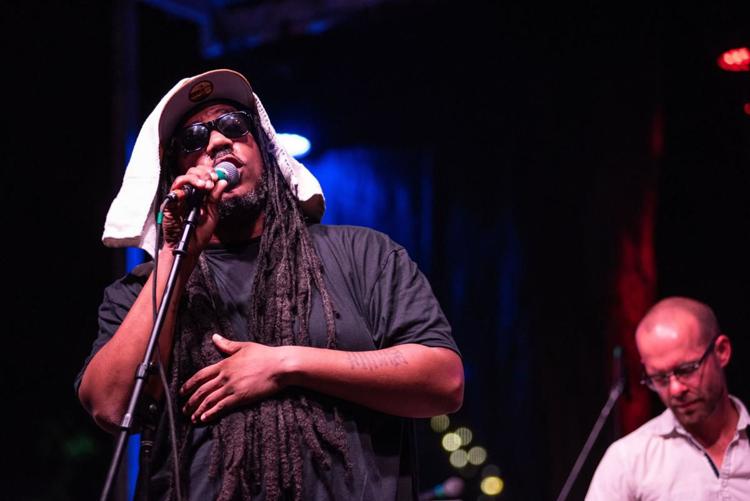 22. Fat Rat da Czar ↑7
Fat Rat da Czar is Columbia's most recognizable rapper, a stalwart scene leader with a luxuriously burly flow and the smarts to know when to get witty, when to get sentimental, and when to get unflinching. But he's become so much more, leading Love, Peace & Hip-Hop — which puts on, among other events, Hip-Hop Family Day, the very free and very vibrant annual street festival that attracts crowds in the teens of thousands with a celebration of the culture's community-strengthening ethos. These days, hip-hop has a bigger presence than ever on the Columbia arts scene, and Fat Rat's had a lot to do with that.
23. Steve MacDougall ↑7
Lexington, once a sleepy rural area west of Columbia, has simply exploded in the last two decades. While much of that growth has occurred in unincorporated areas of Lexington County, the Town of Lexington has also seen major population gains. There were only 4,000 residents in the town in 1990; today it has a population of 21,000. MacDougall, the second-term mayor who won re-election in 2018, has helped spearhead a downtown revitalization in Lexington, with the completion of the Icehouse Amphitheater coming under his watch. He's also been at the forefront of several much-needed traffic improvement projects.
24. Bakari Sellers ↑7
While it's been several years since Sellers was a member of the state House of Representatives, he continues to wield influence in Columbia. An attorney, he appears regularly as a political pundit on CNN. In 2018 he was the subject of the critically acclaimed documentary While I Breathe, I Hope, which chronicles, among other things, his bid for lieutenant governor. His endorsement is much-coveted, and he's already backing U.S. Sen. Kamala Harris in the 2020 Democratic presidential primary.
25. Della Watkins NEW
Under its previous executive director, the Columbia Museum of Art won a National Medal for Museum and Library Service, the highest honor such a U.S. institution can receive. So current Executive Director Della Watkins came in with a heap of pressure, tasked with overseeing the completion of a $5 million renovation to the museum and helping facilitate a complete overhaul of Boyd Plaza, the adjoining outdoor space it uses frequently. Now completed, both look great, making the CMA an even better events space than it was before. And the big exhibitions keep coming (such as Van Gogh and His Inspirations, opening in October). So far so good.
26. Jeff March ↑15
The fight for LGBTQ+ rights and acceptance is far from over, which means organizations like South Carolina Pride remain incredibly important. But as the nonprofit moves through this 30th anniversary year, with the second year of its Pride Month celebration Outfest behind and its longstanding fall festival and parade ahead, it's worth noting how little friction is felt in the Capital City when it comes to LGBTQ+ issues. And President Jeff March and Pride deserve a large share of the credit.
27. Howard Duvall ↓6
A former director of the state Municipal Association, Duvall is an at-large member of City Council who can move the needle on issues. To wit: Earlier this year he began banging the drum about changing the city's nearly 15-year-old smoking ordinance to ban vaping and e-cigarette use in bars and restaurants. Duvall kept pushing until a revamped smoking/vaping ban was passed in May. Duvall's long experience with the Municipal Association has been key in helping him usher several measures into city law.
28. Sid Kenyon ↑8
Elton John, James Taylor and Bonnie Raitt, Fleetwood Mac, P!NK, Weezer and the Pixies, March Madness basketball, and Cardi B have already been to the venue this year. Anthony Hamilton, Cirque du Soleil, Hootie & the Blowfish, and Carrie Underwood are still to come. Yes, more and more the non-Gamecock calendar at Colonial Life Arena challenges those in the bigger cities to our North and South. Kudos to General Manager Sid Kenyon and his team.
29. Darrell Jackson ↓7
Jackson, the Democratic state senator from Hopkins, continues to wield clout on a number of fronts. He's been in the state Legislature for a quarter century, and he pastors Bible Way Church of Atlas Road, one of the largest megachurches in Columbia. A former Richland One school board member, Jackson sits on a half-dozen influential committees in the state Senate, including finance. He's not a headline-grabber, but he's a powerful voice in the Legislative Black Caucus and the Richland Legislative Delegation.
30. Seth Rose ↑19
When Democratic Columbia attorney Seth Rose was elected to the District 72 seat in the state House of Representatives, it would have been easy to think it would take a while for him to find his footing. After all, he was following James Smith, who had represented that district for 22 years, and State House rookies in the minority party are often shoved off to the side. Not so with Rose. Multiple bills in which he was the primary sponsor were signed into law this year including, most prominently, one that authorized enhanced rideshare safety measures following the March incident in which a USC student reportedly mistakenly got in a car she thought was her Uber ride, and was later killed.
31. Katrina Shealy ↓7
Shealy, a Lexington Republican and one of the few women in the state Senate, continues to build her brand on the Midlands' political scene. She keeps an open dialogue with constituents on social media, and she's been a voice on women's issues. This year she filed bipartisan legislation that sought to close the gender pay gap in South Carolina. She also has a donkey named Roads.
32. Chris McLane ↑1
When we give credit to The Senate, the Township Auditorium and the Colonial Life Arena for stepping up their game in recent years, we must also give credit to Chris McLane. As one of the main talent buyers for AEG Presents Carolinas, he brings those rooms some of their biggest gets. Oh, and if you dig the acts at St. Pat's in Five Points and Famously Hot New Year, you can credit him there, too.
33. Paul Livingston NEW
Livingston, who has represented District 4 on Richland County Council for a quarter century, was elected as the body's chairman earlier this year. His experienced leadership is a welcome change for a Council whose meetings had been almost hopelessly dysfunctional in recent years. He's brought a sense of efficiency and order to the meetings, and he recently helped spearhead the hiring of a new county administrator, Leonardo Brown, from Texas. For a Council that has had a rocky reputation in the last several years, putting Livingston in the chairman's seat was a step in the right direction.
34. Dalhi Myers ↑11
And then there's Myers, the attorney and District 10 Richland County Councilwoman from Lower Richland who was elected as Council's vice chairwoman earlier this year. She and Chairman Paul Livingston appear to work hand-in-hand in trying to smooth the process for a Council that had been rancorous in recent years. Myers also was a strong proponent of the county's recent move to revive a version of Richland Renaissance, the program that would move and upgrade county facilities, bring certain services to Lower Richland and remediate blight in the county.
35. Aundrai Holloman ↑2
Not every city has a Township Auditorium, a lovely county-owned venue that reliably pumps through a satisfying stream of entertainment, while peppering in enough attention-grabbing bookings (The Raconteurs, Common, and Alison Krauss are all still to come this year). Executive Director Aundrai Holloman keeps the lights on and the stars bright.
36. Emile DeFelice ↓8
Seeing as it happens Saturday after Saturday on Columbia's Main Street, drawing locals and tourists alike, Soda City Market is arguably the biggest thing going in the Capital City. Sure, it's less of a farmer's market than an artisan market with good eats and lots of people-watching, but that's beside the point: DeFelice built it, and people come.
37. Matt Kennell ↑2
As the president and CEO of City Center Partnership, the downtown property owners group, Kennell has helped steer the revitalization of the Main Street District during the better part of the last two decades. From new restaurants and shops to aesthetic improvements to festivals and other activities, Kennell is at the head of an organization that is in the business of keeping Main Street's momentum going.
38. Phill Blair ↑2
We're never entirely sure if Phill Blair likes being on this list or if he just thinks its funny. But we keep putting him on here because he does a hell of a lot to keep the Capital City interesting: co-owning the institutional dive bar The Whig; helping to organize essential events such as the Columbia Museum of Art's quarterly Arts & Draughts; booking acts for Main Street's annual Jam Room Music Festival. He keeps it up, so we keep him on.
39. Will Muschamp ↑4
The head football coach at the University of South Carolina is always going to be a powerful voice in Columbia. And, through three seasons, Muschamp — who was met with measured expectations from fans when he arrived at USC — has been a decent coach. The Gamecocks have qualified for bowls in all three years, and have sent a number of players to the NFL. But Muschamp has yet to beat Georgia or Clemson since he's been at USC, and last season's inexplicably woeful performance in the Belk Bowl — a 28-0 loss to middle-of-the-road Virginia — left a sour taste.
40. Alan Wilson ↓23
S.C. Attorney General Alan Wilson once seemed on track to run for governor someday, or perhaps for the seat held by his father, U.S. Rep. Joe Wilson. The long-running State House probe seems to have derailed that for now: While Wilson hasn't been implicated in any wrongdoing, he's been around a lot of people who have. (Of course, that can wear off — just ask Mayor Steve Benjamin.) Meanwhile, Wilson keeps chugging along at his day job as state attorney general. He joined environmental and small business groups to sue the Trump administration over its plans to allow oil and gas exploration off South Carolina's coast, a notably nonpartisan effort. And he continues to make progress on fighting human trafficking and domestic violence, his signature issues. On the other hand, he stepped in it pretty hard earlier this year during a press conference where he insisted marijuana was "the most dangerous drug" because it's the most misunderstood. Sure, Alan.
41. Bill Ellen NEW
As president and CEO of Experience Columbia, Ellen presided over this year's successful hosting of first and second round games of the NCAA men's basketball tournament. It was a long time coming for Columbia, and the tourism board stepped up, posting slick new wayfinding signage around town and bringing off the whole thing without a hitch. Ellen also seems to have piloted Experience Columbia successfully through its contentious rebanding a few years ago, to the point that the orangey-red block C logo is starting to seem downright familiar.
42. Todd Rutherford ↓30
S.C.House minority leader Todd Rutherford seems to have boundless energy, and he's often the loudest voice in the State House when it comes to liberal causes. It didn't keep the S.C. House from passing a "fetal heartbeat" bill this year, but the Columbia attorney did frame the issue in useful ways.
43. Mark O'Halla NEW
When Palmetto Health and the Greenville Health System combined, they created the largest health care system in South Carolina. Prisma employs 32,000 people, with 18 hospitals and about 1.2 million patients. And last month, Prisma hired Mark O'Halla to be its president and CEO. This guy doesn't start his job until August, but he'll wield enormous amounts of power over South Carolinians' wallets and lives.
44. Raj Champaneri ↑2
As Columbia continues to emerge as a tourist destination, having quality places for visitors to stay is becoming more and more crucial. Champaneri has developed several hotels in the Midlands, and has more on the way, including a Holiday Inn that's under construction on Washington Street in Columbia and a Marriott-branded hotel planned for Main Street in Lexington.
45. Kristin Cobb ↑2
The Harbison Theatre at Midlands Technical College is the area's little theater that does. The 400-seat room brings in some impressive national talent, from popular musical acts to adventurous dance troupes to the exciting new programming brought to life through its Performance Incubator. And the theater hasn't missed a beat since Kristin Cobb took over as executive director two years ago.
46. David Pascoe ↓21
For corrupt politicians, it must be like a horror movie: Just when you think special prosecutor David Pascoe and his State House probe are gone, he pops up again. Most recently, Pascoe got Republican political consultant Richard Quinn — who seemed to have escaped prosecution after brokering a deal in 2017 — indicted on a new batch of perjury and obstruction of justice charges.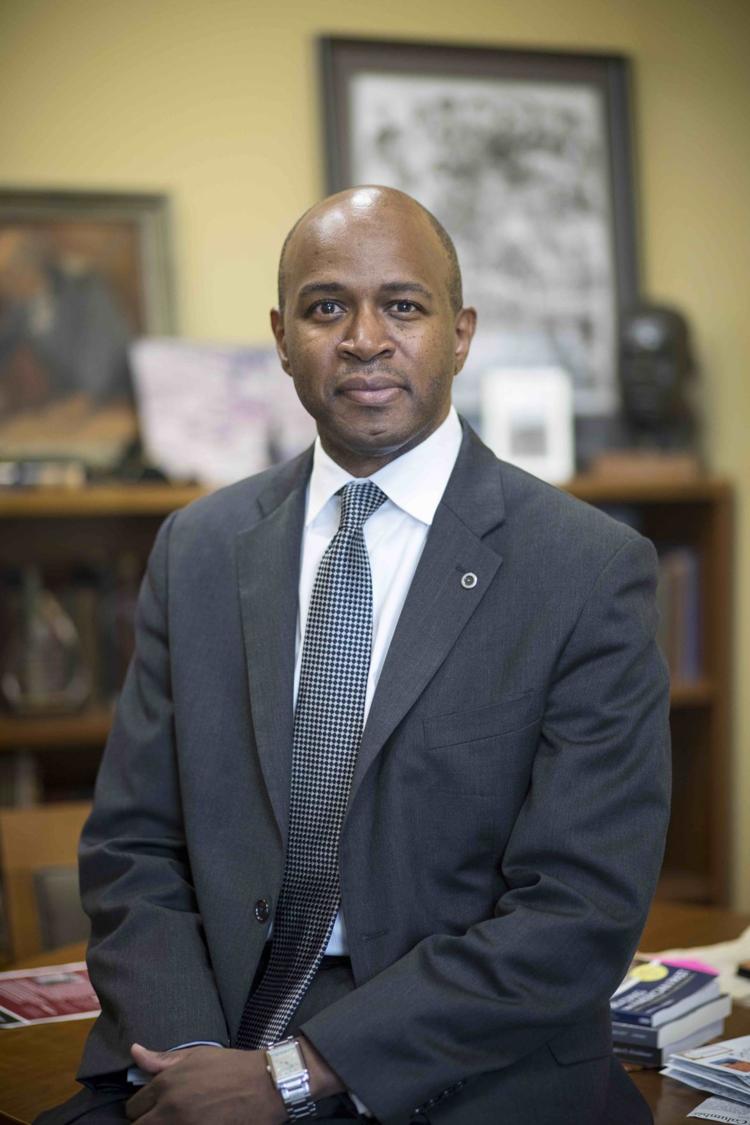 47. Bobby Donaldson NEW
At the University of South Carolina, Donaldson heads up the Center for Civil Rights History and Research. Founded in 2015, the center is a major priority of USC leadership. And as lead scholar for Columbia SC 63: Our Story Matters, Donaldson has helped reveal Columbia's hidden civil rights history. All this is to say: Donaldson has helped the city and the university learn about truths about themselves, both positive and negative.
48. Charles Jackson ↓14
Jackson is the pastor of West Columbia's Brookland Baptist Church, which has more than 8,000 members. The church is something of a political touchstone, as presidential candidates often see it as an important stop in early voting South Carolina. The church also takes up plenty of real estate in West Columbia. It has a 68,000-square-foot community center and its own credit union. Jackson, who started preaching at nine years old and was ordained at 12, has built quite the empire in the nearly 50 years he has been at Brookland Baptist.
49. Don and Carol Fowler NEW
As The Post and Courier's Jamie Lovegrove has reported, Don and Carol Fowler — a married couple who each led the state Democratic Party during key points in its recent history — have turned their home into a low-key critical stop for 2020 presidential candidates. U.S. Sens. Kirsten Gillibrand of New York, Amy Klobuchar of Minnesota, and Sherrod Brown of Ohio; NYC Mayor Bill de Blasio; South Bend, Indiana, Mayor Pete Buttigieg; and Terry McAuliffe have all made stops in their living room. And these aren't $500-a-plate fundraisers — they're meet-and-greets for regular folks. Interesting times for Columbia.
50. Seth Gadsden NEW 
Growing beyond its nationally and internationally visible film and multimedia festival, Indie Grits Labs now operates year-round as a DIY-emphasizing community arts hub rife with educational opportunities, a beacon attracting artists from elsewhere to do work here in Columbia. It's become all that under the leadership of Director Seth Gadsden.