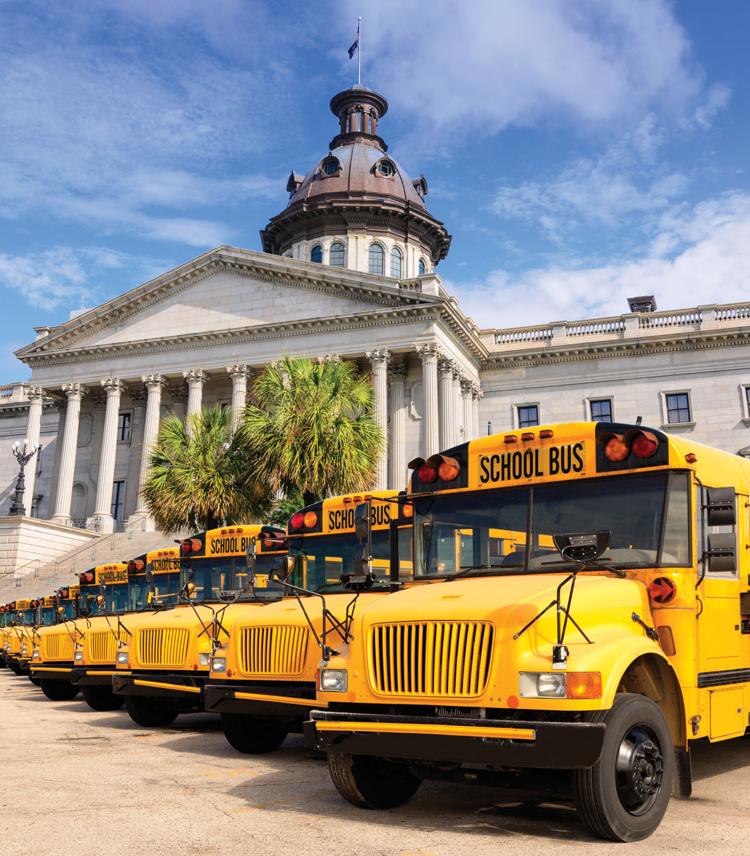 There is never a more hopeful moment in South Carolina government than the beginning of a new session of the state Legislature.
And there is no purer distillation of that hopefulness than at the South Carolina Press Association's legislative workshop for the media, an annual gathering in which a couple dozen lawmakers — including key leaders from both parties — appear before the state's political press corps for a daylong discussion on all of the issues they plan to tackle in the new year. It's kind of like Super Bowl media day, but for wonks.
It's typically a day filled with the assurance of good intentions, with talk of repairing roads and reforming prisons and solving energy problems and finding solutions for soaring college tuition and, as ever, promises to find ways to fix South Carolina's perpetually lagging K-12 public education system.
The media day — the most recent edition of which was held on Jan. 3 in one of the massive gray office buildings on the State House grounds — is a microcosm of the promise of a fresh start for state government, a signal that a given year may finally be the one in which real, wide-spanning reforms are brought forth and carried across the finish line into law.
But when sessions actually begin, inevitably, other topics — particularly abortion — take up significant hunks of lawmakers' six months in Columbia.
Such was the case in 2018 — an election year — when a "personhood" bill proposed by some GOP legislators, which would have essentially ended all abortions in South Carolina, grabbed headlines immediately after the session began in January and was a major part of the legislative narrative through the early part of the year.
The abortion debate could begin anew in 2019, as some Republican lawmakers are offering a "fetal heartbeat" bill, though such bills have failed in the Legislature four times in the last six years.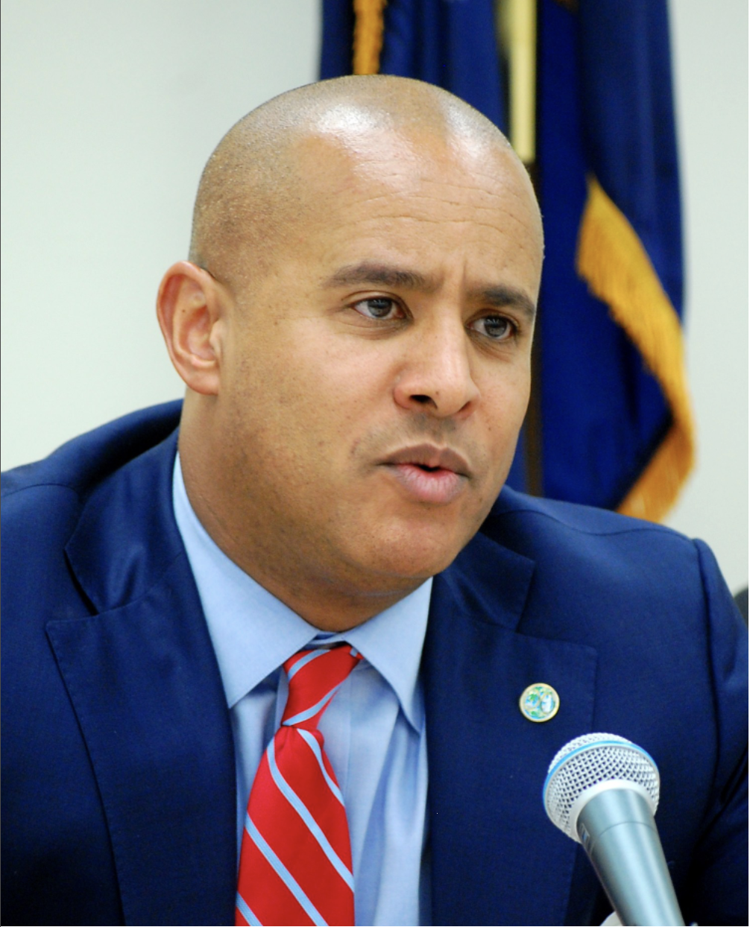 Democratic state Rep. Todd Rutherford, the House minority leader, tells Free Times that he's prepared for abortion talks to pop up once again in the new session, which formally began Jan. 8. But he also insists this could be a year in which lawmakers are able to get through those talks and tackle some meat-and-potatoes issues, like improving public education and settling on a new system to replace the state's antiquated voting machines.
"Someone will bring up an abortion issue and those of us who believe that protecting women is also something sacred to South Carolina are going to fight about it," Rutherford says. "That's virtually unavoidable. But people in South Carolina need to know that we are also discussing things behind the scenes, that we talk all the time, leadership does."
Rutherford even praised Republican leadership, saying, "The House Speaker [Jay Lucas] is doing a great job of moving the state forward. We've got a good governor [Henry McMaster] in place now, so hopefully we can do some things differently than we have in the past."
Those acknowledgements from the typically firmly partisan Rutherford hint at the possibility of a more collaborative spirit in the General Assembly in 2019. It seems as if legislators from both parties are determined to address critical issues this year, most prominently public education.
"From the time I started in the House until now I've gone through multiple phases," says state Rep. Peter McCoy, a Charleston Republican entering his fifth term in the House. He notes there have been times when Democrats and Republicans have found ways to work together, and times when things have been more divisive.
"But [education] is an issue where everyone has to get on board," McCoy says. "This is a South Carolina issue. It's time for us to all work together, and I see that coming together. I think the tone that Representative Rutherford has given us and [House Majority Leader Gary] Simrill on the [Republican] side, it's indicated that we're all going to work together on this."
As the new legislative year begins, the following is a look at some key issues lawmakers say they're ready to take on, from deciding whether or not to sell embattled state-owned utility Santee Cooper to legalizing medical marijuana (as nearly three dozen other states have already done.)
But if discussion at the SCPA's Jan. 3 media day was any indication, it seems clear that the Legislature will chiefly have its eyes turned toward the classroom in 2019.
School Daze: Can SC Rise from the Bottom of the Education Barrel?
A couple interesting things happened in 2017.
In November of that year, the South Carolina Supreme Court ruled, in a narrow 3-2 decision, to finally end the Abbeville County School District v. the State of South Carolina lawsuit that had been lingering in the court system for nearly a quarter century. That suit sought more funding and better support for the state's poor, rural school districts, many of which lag far behind the school systems in more populous areas of the state in regard to facilities and resources.
Also in 2017, U.S. News and World Report ranked South Carolina 50th — i.e. dead last — in its "Best States for Education" list.
So, at virtually the same moment the court was ending a suit that sought to bring substantial improvement to the state's long-lagging schools, South Carolina was cratering in one of the most visible education rankings lists in the nation. (For what it's worth, the Palmetto State rose to 48th on the U.S. News education list in 2018.)
But as the new session dawns, state leaders have pledged to dig in on K-12 education. As noted in a Dec. 24 story from The Post and Courier, Lucas received a standing ovation from colleagues in December when he stressed the need for a public education overhaul. In that same piece, House leaders talked of seeking a "holistic fix" the state's school problems.
How we get to that fix remains unclear. More than 100 education-related bills were pre-filed ahead of the new session.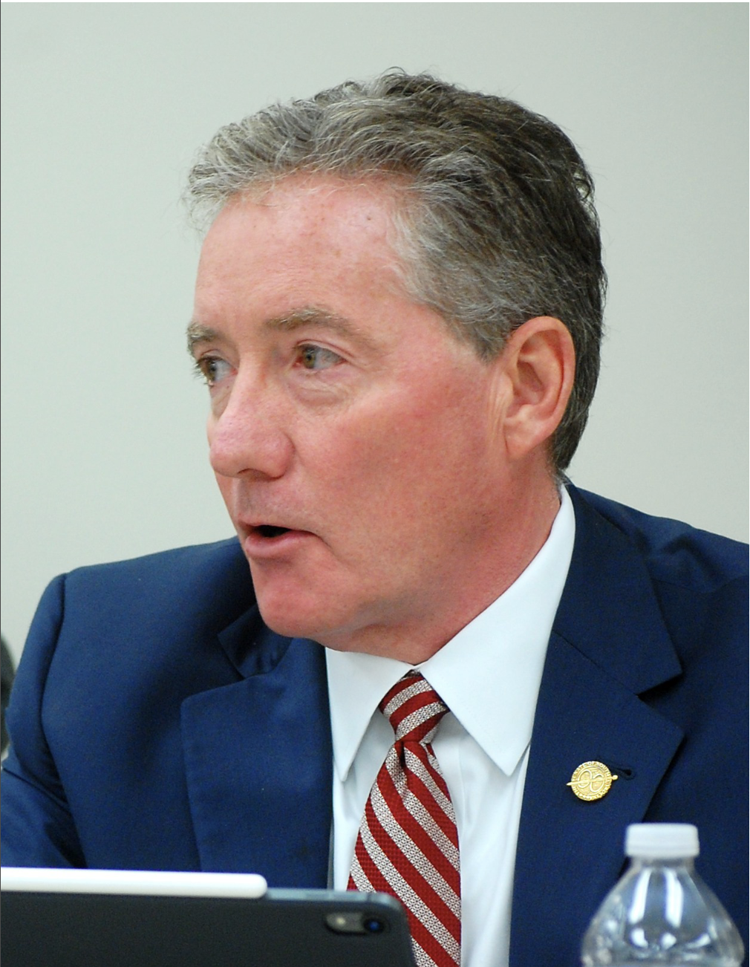 On Jan. 3, Republican state Sen. Greg Hembree said he believed the most important thing the state could do in a relatively short period of time would be to "recruit, train and retain high quality teachers and leaders."
"That's pretty obvious," Hembree says. "I really believe that we can fiddle around with systems and how we're going to build this system or build that system in K-12, but if you don't get the right people in the job, it isn't really going to matter. On the other hand, if you get the right people in the job, even if we give them a below average system to work within, they're going to figure it out, and they'll be effective teaching children, because that's what they're good at."
Funding is, of course, central to the discussion of public education in South Carolina. According to the 2016 U.S. Census Bureau Survey of School System Finances, the Palmetto State is in the middle of the pack nationally in average annual per pupil spending, at about $10,300. That spending level is higher than many Southern states, including Kentucky, Arkansas, Georgia, Alabama, Florida, North Carolina, Tennessee, Mississippi and Alabama.
"It's not a lack of commitment of money," Hembree argues. "There is a significant, tremendous amount of money in the K-12 system to do the job. … There is this narrative out there, I feel like, that we're cheating the kids and we are not adequately funding education. ... We're not cheating the kids. Are we spending the money wisely at the district level? I don't know. That's a fair question."
Hembree is proposing raising all state employees' salaries — including teachers — by 10 percent over the next three years, an effort he believes will help with teacher recruitment. That proposal would only apply to state employees making less than $100,000 per year.
Sen. John Matthews, an Orangeburg Democrat who has been in the Legislature since 1975, insists that poor counties and school districts are at a clear disadvantage in South Carolina.
"The elephant in the room for education is poverty," Matthews says. "Poverty and race is combined, but poverty is the biggest problem. You have to understand that the cost to educate a kid in poverty is a little bit different. It's not only poverty, but the clustering of poverty that creates major problems in education. … When you get to a district that has 80 percent, 90 percent, 95 percent free and reduced lunch eligibility, it's totally different, in terms of facilities. They have no money to do those creative things."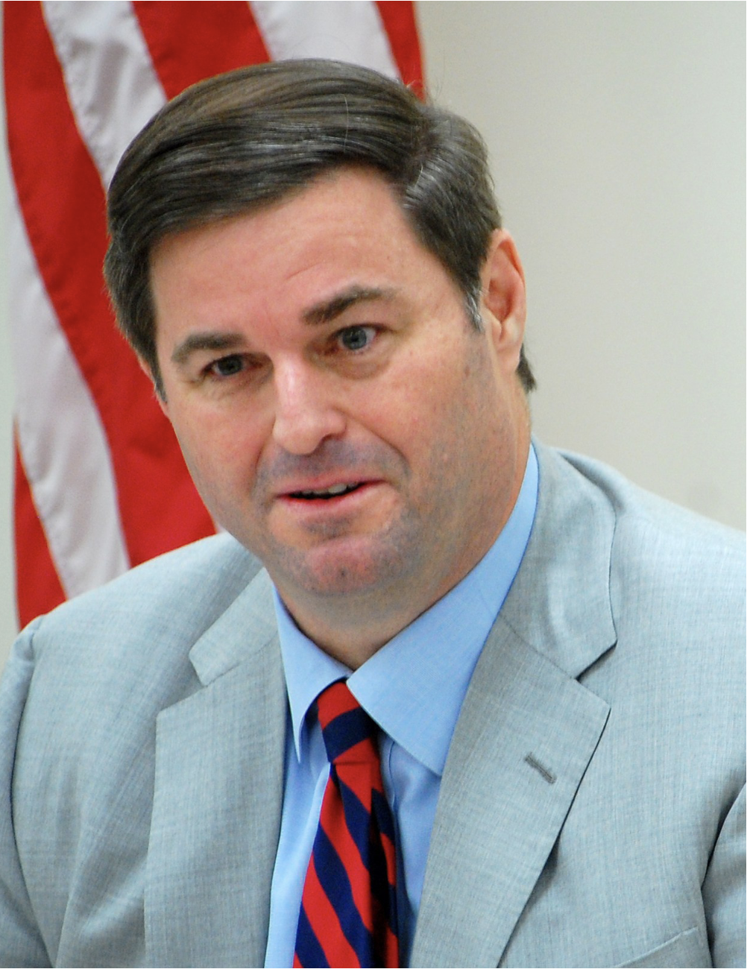 State Rep. Murrell Smith, a Sumter Republican, is the new chairman of the powerful budget-writing House Ways and Means Committee, having assumed that position after Lucas ousted former chairman Brian White in December. He thinks the state needs to find ways to help poor, rural counties that don't have the property tax base necessary to fund school infrastructure the way their more populous neighbors can.
"Creating educational opportunities and infrastructure opportunities to rural areas creates a vibrant rural community," Smith says. "You cannot have economic development and better education in rural areas requiring the counties to fund that on their own. They don't have the ability to do that. … There is some need for us to step up as a state to do that."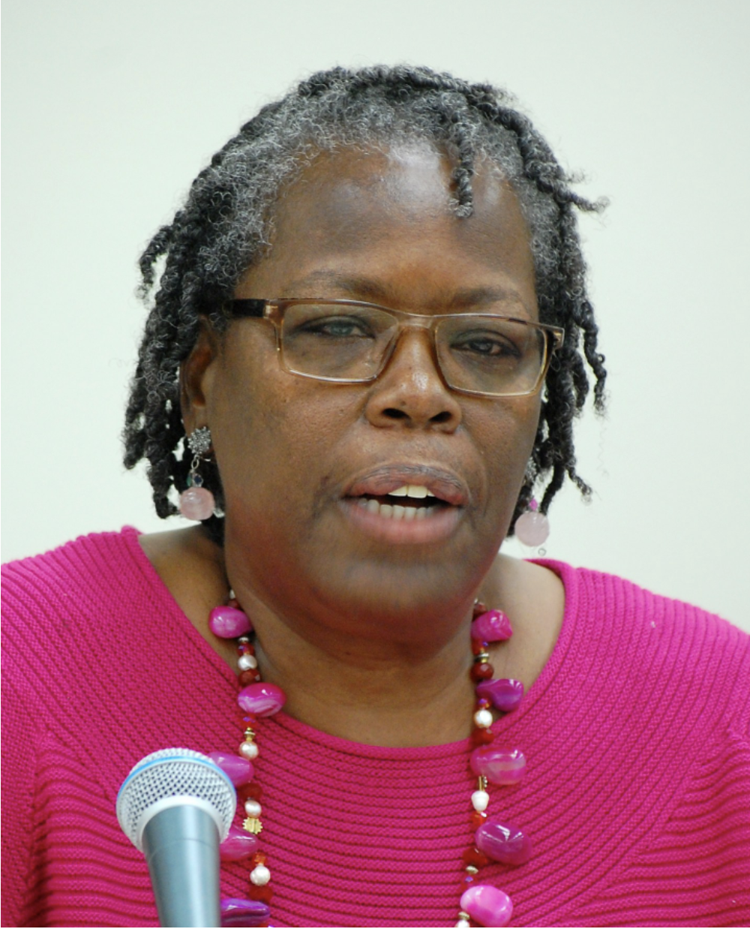 State Rep. Gilda Cobb-Hunter, an Orangeburg Democrat and currently the longest-serving member in the House, openly admits that she has her doubts as to whether the General Assembly is really going to bring forth wholesale education reform this year. She remains concerned that, even if teacher salaries are raised, it will be tough to recruit educators to rural districts where the quality of life and amenities fall behind those in larger areas.
She also thinks the state has too many school districts. There are 85 districts across South Carolina.
"We've got to bite the bullet and consolidate school districts statewide," Cobb-Hunter offers. "It makes no sense, in a small state like this, to have as many school districts as we have. Until elected officials who have the authority to do so find the intestinal fortitude to take that action, then we will be here 10 years from now, I'm afraid, having this same conversation."
One education-related issue McMaster has pushed is the idea of having a police officer in every school in the state, for security purposes.
While he didn't reference McMaster by name, longtime Democratic state Sen. Brad Hutto quipped that students could have a different need.
"Sometimes I hear people talking about, 'Well, let's have a police officer in every school,'" Hutto says. "How about just a teacher in every classroom? We have some students who go to school every day and there's a substitute (teacher). … Or a teacher who comes from another place and they can't understand the English the teacher is speaking. We need to make sure we have qualified, quality teachers in every classroom."
The Green Effect: Davis Hopes This is The Year for Medical Marijuana in SC
Polling in recent years has been clear: South Carolinians are in favor of legalizing marijuana for medical purposes.
On Jan. 2, The State reported that a poll from Benchmark Research found that 72 percent of South Carolinians support the idea of legalizing medical marijuana. Furthermore, in a ballot question during the June 2018 Democratic primary election, a whopping 82 percent of voters said they approved of medical marijuana legalization.
State Sen. Tom Davis, a Beaufort Republican with some libertarian leanings, has long been in favor of medical marijuana. A legalization bill he sponsored in 2018 made it out of the Senate's Medical Affairs Committee, but did not become law.
But the senator remains bullish that change could soon come. He said he planned to file another Senate medical marijuana legalization bill on the first day of the 2019 session, and that McCoy was planning to file a version in the House.
Davis thinks now is the time to get it done. Thirty-three states have already legalized marijuana for medical purposes.
"When you look at people with epilepsy or Crohn's or PTSD or Parkinson's or cerebral palsy or MS and things of that nature, for which pharmaceuticals simply make them comatose and deal with the symptoms, it is simply inhumane to deny them something that demonstrably makes their lives better," Davis says. "Why is the hand of government coming in telling me and my doctor what I can take to make myself better? That makes no sense.
"That's not conservative. That's state control."
Two big hurdles the senator and those sympathetic to the cause will face are law enforcement and McMaster. South Carolina Law Enforcement Division Chief Mark Keel has been stridently opposed to medical marijuana, and in an October gubernatorial debate, McMaster indicated he sided with law enforcement.
"It is the consistent opinion of law enforcement that it would be a detriment to society, to law enforcement, to open the door to that," the governor said at the time. "Now, when law enforcement is satisfied that it can be controlled, then that's a different story."
Make It Count: Lawmakers Eye a New Voting System
One move that seems likely for lawmakers in 2019 is the adoption of a new voting system to replace the state's 13,000 increasingly antiquated, nearly 15-year-old voting machines. What seems less certain is exactly what type of system the General Assembly eventually will choose.
South Carolina is one of only five states that have no "paper trail" for voting. The state Elections Commission recently put out a request for proposals seeking a new system that does include a paper record.
Election commission officials have said they favor a system that would feature ballot marking devices, i.e. computer touchscreen voting. With that system, voters could make their selections on a touchscreen device, then print their ballot out and review their selections on paper, then feed that paper into a scanner, which saves the selections. Going with that type of system could cost in the neighborhood of $60 million.
Meanwhile, a bipartisan group of lawmakers — including Democratic state Reps. Beth Bernstein and Todd Rutherford, Republican state Rep. Kirkman Finlay, and Democratic state Sen. Thomas McElveen — have urged the state to return to paper ballots. Under that system, voters could mark their votes on a paper ballot, then feed the ballot into an optical scanner.  Under that method, each precinct would also have one computer voting machine to comply with certain portions of the Americans with Disabilities Act. Officials have estimated a paper ballot system could cost between $18 million and $25 million.
The idea of returning to marked-by-hand paper ballots has earned another influential supporter in the House, as Lancaster state Rep. Mandy Powers Norrell, who was former Rep. James Smith's running mate when he ran for governor in 2018, says she plans to support that method of voting.
"I believe we should go to paper ballots, with a way of scanning them that allows it to be done fairly quickly," the Democratic representative tells Free Times. "If you are having a recount [under the current paperless system] because you suspect the data was corrupted, you are just recounting the same corrupted data. Knowing that, and knowing that is our process, how can we have faith in our elections? We have to have a new system that allows us to have a paper trail, and not just one generated by the computer, but hand-marked."
Election commission officials and elected representatives have indicated they'd like a new voting system ready to go by 2020.
Power Down: Santee Cooper's Fate Will Be a Topic This Year
In 2018, the Legislature spent a great deal of time fretting about utilities provider SCANA, the lead player in the now-failed $9 billion nuclear reactor construction boondoggle at V.C. Summer in Fairfield County.
Now, with SCANA having been purchased by Virginia's Dominion Energy, lawmakers are likely to turn their attention to state-owned utility Santee Cooper, which was SCANA's partner in the nuclear construction fiasco. Santee Cooper had a 45 percent share in the V.C. Summer project, and shouldered $4 billion in debt on the nuclear flop. According to The State, Santee Cooper's direct and indirect customers are currently looking at paying off that debt over the next 40 years.
Gov. McMaster wants the state to sell Santee Cooper. What the Legislature will decide to do remains to be seen.
McCoy, the representative from Charleston and the chairman of the House Judiciary Committee, says he expects lawmakers this session will be careful as they consider whether or not to sell Santee Cooper, noting the utility's large customer base and wide reach.
"What I've learned in meetings that we've had so far with Santee Cooper is that they have their hands in a lot of issues in our state," McCoy says. "They own property, they own rights around lakes, they own waterways. They own a lot of different things right now. So, is it a clear cut, easy answer when it comes to selling Santee Cooper? I don't think it is, yet."
McCoy notes that he thinks there "are a lot of suitors out there right now that want to buy Santee Cooper."
State Rep. Kirkman Finlay, the Columbia Republican, is worried about the billions in debt Santee Cooper is dealing with, and the dangers that come with it. He's in favor of selling off parts of the utility.
"We have to focus … on how we keep Santee Cooper solvent so that there is not a credit default that hits the state of South Carolina," Finlay says. "Because understand, if that default were to happen and it were to hit the state of South Carolina, it would be a massive, massive hit to our state and our financial credit rating.
"Because of that, I believe that the best way to get that massive potential liability off our balance sheet is to sell the power generation and distribution of Santee Cooper."
During the daylong Press Association workshop on Jan. 3, several lawmakers fretted over the idea that debates about what to do with Santee Cooper could crowd out other legislative business.
State Sen. Katrina Shealy, a Lexington Republican, isn't worried about that. She thinks there will be airspace available for substantive movement on other issues, including public education.
"I do really believe that this is the year we are going to talk about education," Shealy says. "I don't believe that Santee Cooper is going to suck the air out of the room, because I think it's too complicated. Personally, I think after SCANA and Dominion we're kind of tired of energy. So, we want to talk about something else, and I think we are going to talk about education."
Let us know what you think: Email editor@free-times.com.