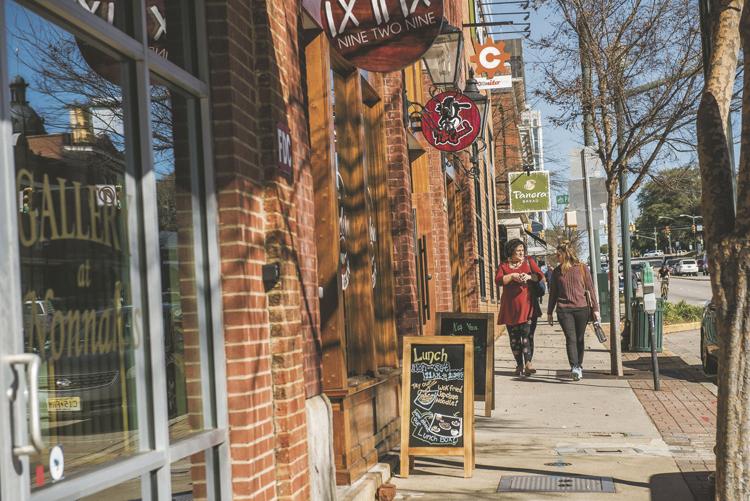 It's long-held tradition for any self-aware Columbia resident to bemoan the affable blandness of the city. We're a college town, a government town and a military town, a football town with a drinking problem or a drinking town with a football problem, what have you. Or, as has often been said, the best thing about Columbia is that we're only two hours from the beach, two hours from the mountains and less than two hours from Charlotte, which, if you haven't heard, has a lot.
That popular perception, both outside the city but especially among its residents, has long served to dampen the potential and possibilities that Columbia presents as a veritable tourism destination.
"I think that's relatively true," when asked about this self-deprecating attitude, agrees Lee Snelgrove. He's the executive director for the city-backed nonprofit One Columbia for Arts & History, tasked with growing local culture to help grow tourism.
"We've long talked about it as Columbia's self-esteem issue," he continues, "and a lot of people do talk about Columbia just being close to the beach and close to the mountains. We're maybe a little later to develop because we haven't thought of ourselves as a real tourist destination."
That line of thinking that can be easy to fall into, but it's easy to flip the notion on its head. The city also boasts the biggest gated tourism attraction in the state (Riverbanks Zoo), the largest children's museum in the Southeast (Edventure), the state's only national park (Congaree), and a wealth of arts and cultural institutions (the Columbia Museum of Art, two professional ballet companies, the Nickelodeon Theatre, the South Carolina Philharmonic, a thriving theatre community, and various cultural offerings from the state's largest university).
But people who are within easy travel to Columbia have many other options. Those who live in the Atlanta area, for instance, could get to Asheville, the ballyhooed jewel of the Western North Carolina mountains, just as easily as they could get here. Indeed, that snarky line about Columbia's best asset being proximity to other places — Charlotte, Charleston, the Grand Strand, etc. — is the flip side of one of the city's biggest challenges when it comes to attracting visitors: "Why should I go there when I could go here?"
With that in mind, Free Times reached out to several folks with a finger on the pulse of Columbia tourism to find out what people in other places, who might potentially come here, actually think of us.
Shifting Perspective
"In some of the research we did when we were doing a brand refresh a few years ago, we found that people within the state of South Carolina have a less favorable perception of Columbia than people outside the state of South Carolina," offers Kelly Barbrey, vice president of marketing and communications at Experience Columbia, the Midlands' chief tourism authority. "We want to really encourage residents to be excited about Columbia and be as big of cheerleaders for Columbia as we are."
But in recent years, sentiments about Columbia from both outside and within seem to be shifting. The combination of the Main Street District revitalization, an increasingly sophisticated food and beverage scene, and a newly emboldened and energetic arts community has given the city a renewed sense of cool.
Numerous regional and national publications, including Thrillist (which highlighted "18 Must-Try Restaurants in Columbia, SC" in August) and the U.S. News and World Report (which calls Columbia "a traditionally Southern place with a modern twist"), have highlighted the city as an underrated tourism destination.
"I didn't immediately think of it as a tourist destination, but it didn't take me long until I wanted to talk about it," says Stephanie Burnette, a food writer from the Upstate who contributes to places like Southern Living, Eater and TOWN Magazine. "People who love to eat as a hobby, they'll go a plane ride away, but what they really want to do is drive somewhere every weekend. So I knew if I could get some of these publications to listen to me, it would be a really marketable angle because, four years ago, nobody was really talking about Columbia as a food destination."
Burnette, who was enticed here in part by the buzz of new restaurants like Bourbon and The War Mouth, seems most struck by her experience in the Main Street District, extolling the value of boutique accommodations like Hotel Trundle and the number of independent restaurants and shops in walking distance, as well as the weekly Soda City Market.
"Unlike a lot of South Carolina, it feels very cosmopolitan," she explains. "You have a bunch of businessmen coming through, you have a bunch of politicians coming through, you have lobbyists, you have tourists — you sit down anywhere and start talking to people, and they are from all over. It's really lovely."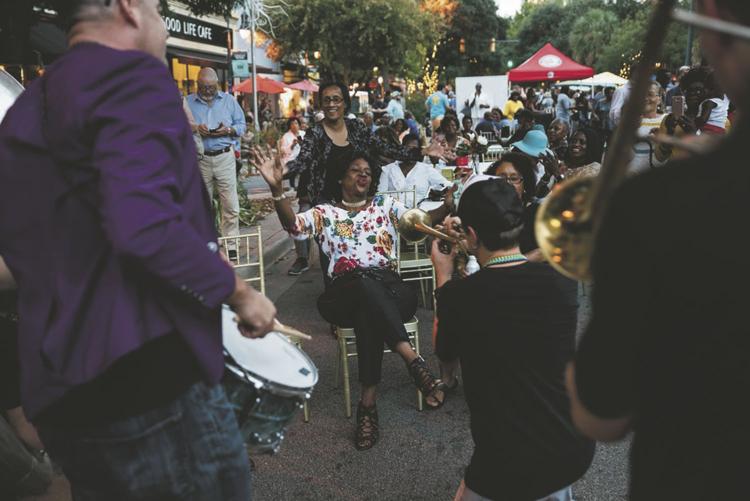 Structural Appeals
The bustling nature of our city has long poised it to be a tourism destination. Between the consistent economic drivers of state government, a public university and Fort Jackson (the U.S. Army's main production center for basic combat training) and the fact that the city is geographically flanked by three major interstate highways and a growing airport, Columbia is always going to be a place that people come to.
"Our research shows that 30 million people live within an easy drive of us," confirms Jason Outman, an executive director at Experience Columbia. "That's a large base that we can market it for both leisure and business meetings who could easily drive into the market."
Outman also says preliminary reports from a 2018 economic survey indicates that Columbia saw 14.8 million visitors last year, a number that has been growing during the last decade, up from 14.5 million in 2014.
During that time, Riverbanks Zoo has repeatedly had more than 1 million visitors each year, with 40 percent of those coming from outside a 50-mile radius, says Susan O'Cain, director of communications for the Zoo.
"We really do see the promotion efforts of folks like Experience Columbia and Lake Murray Country as complementing what we do," she says. "They all drive visitors to this area and encourage them to check it out if they've never been before."
But as much as these larger structural factors provide an advantage, it's clearly the small, boutique efforts and distinctive culture Columbia offers that truly make it a potentially viable weekender destination, even among more conventional tourism hotspots like Charleston or Asheville.
"I feel like Columbia offers an authentic experience," offers Tracie Broom, co-founder of the locally based marketing and public relations firm Flock & Rally. "You can discover and experience all these cool pieces and parts of our culture here in a really manageable way."
Broom, who started Flock & Rally in 2010 with partner Debi Schadel, moved back to Columbia after a decade working as the food editor of San Francisco Station, giving her an interesting perspective on the city's appeal.
"Living in the San Francisco Bay Area was fantastic, and it exposed me to a wide variety of experiences. But it was also extremely difficult in terms of logistics," she points out. "It is difficult to afford living in a place like that. You're living on a shoestring all the time. Whereas, you know, I came back here, and we've got everything a major city has, even if we might not have the number of choices they have."
Broom peppers her comments with praise for everything from the Nickelodeon Theatre, the city's lone arthouse cinema, and the Congaree National Park to the bounty of talented chefs and new restaurants, making the case for Columbia's cosmopolitanism and distinct local identity.
"I think the key to Columbia being an interesting, vibrant, appealing place to visit and as a place to live is that you're having an authentic experience everywhere you go," she contends. "When you're going to a tourist destination or a tourist attraction in the region, you're not just standing next to other tourists and only other tourists. You're experiencing a tourist attraction with locals."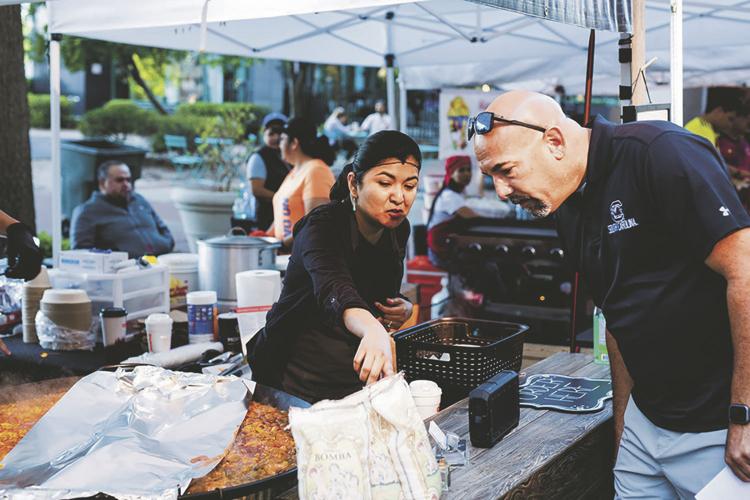 A Visual Calling Card
That sense of place is something everyone returns to. Snelgrove, who in his work at One Columbia has facilitated over 39 public arts projects in the past five years, points to the visual appeal of the city as a factor driving tourist interest. It was a driving factor in the organization overhauling its online Public Art Directory earlier this year, making it more easily searchable and informative.
"I think people travel because they want to go to places with a personality, and public art is a quick measure of personality in a place," he offers. "And it's Instagram-able, so you can share it. That's why we created the public art directory, both to make it more of a presence as a collection of public art, but also to show off things that even Columbians didn't really recognize that they had."
Snelgrove notes that groups like Experience Columbia, as well as the hospitality districts across the city, have begun capitalizing on public art to tell their stories of the city. Replacing the traditional visual identifiers of our city, like the State House or even the proverbial lightning rod that was the Confederate flag, with art also has the advantage of separating the city's identity from the political baggage that isn't truly representative of the people who live here.
"I would very happily have the city represented as full of public art and seen as artistic," Snelgrove agrees. "The negative sides of the South — that's what's really countered when people visit."
He also mentions the physical transformation of the city, which began in the warehouse-turned-hospitality district of the Vista but now extends to Main Street and all around town, creating a distinctive urban identity that makes Columbia stand out in the state and region.
Barbrey says Experience Columbia is seeing the same thing.
"We're getting those tourists who are looking for those unique and authentic experiences," she notes. "Tourism has changed a little bit, and people are looking for something different than they were a number of years ago. And I think that that gritty kind of urban side of Columbia has a lot of appeal. One of our pillars that we focus on is 'manageable urban.' That's something that we find has really resonated with our visitors, because they're looking for that urban experience."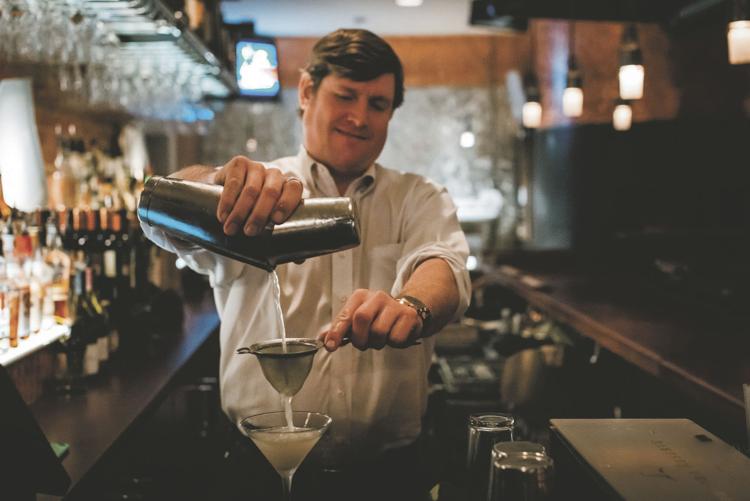 Changing the Narrative Within
With more Columbians starting to recognize the power and potential of the city as a tourism destination, there's an increasing word-of-mouth pride that seems to drive a new generational interest. The millennial-oriented newsletter ColaToday, for instance, promotes a hometown tourist approach to the city, and Experience Columbia's new Ambassador program recruits locals to help tell their own, positive versions of the story of the city.
"We really want to open eyes to what a huge economic driver [tourism] is for our city, which allows people to become proud of their city in a way they might not have thought of before," Barbrey points out. "When we start telling them about all these things that people are traveling here to do, then they can kind of become more excited about their own backyard."
It's something that Broom, too, constantly reflects on.
"The way that the story of Columbia has been told for the last 20 years is now inaccurate and a hindrance," she contends. "We need to all come together and accept a new version of the story of Columbia — not only here within our community, but also with visitors from outside of our community. We all agree to update the way that we describe Columbia. We are a vibrant midsize city with an incredible riverfront and so much arts and culture to enjoy that you literally cannot fit all of it in any given day. I think anybody who engages with our arts and culture and outdoor adventure scene can testify to the fact that this really is one of the most exciting midsize cities in the country."
And that self-awareness and self-pride, everyone seems to agree, is what's necessary to build on the city's momentum as a "hidden gem" tourist destination.
"We need to continue to change the way the story of Columbia is told and to spread the word that this city is where it's at," Broom concludes. "This is a great place, and any inferiority complex that anybody in the Columbia, South Carolina, region may still be carrying around, they can just let go of that, because it's not true anymore."
Let us know what you think: Email editor@free-times.com.