As any chef would likely tell you, sometimes you need more than just the basic recipe to make an award-winning meal.
You can have all the elements you think you need — succulent cuts of meat, the freshest produce, state-of-the-art cooking equipment, a well-stocked spice rack — but often, the end result still comes up short. It needs something else to be truly exceptional.
What the dish needs is a little bit of secret sauce.
For Democrats in South Carolina, winning elections is a lot like putting together that sumptuous meal: Many times they need all the right ingredients — plus a dab of something extra — to come up with a victory.
The midterm elections on Nov. 6 saw Democrats make solid gains across the nation, most notably in the U.S. House of Representatives, with a net gain of 37 seats, retaking control of that chamber. Democrats also flipped a number of gubernatorial seats and hundreds of state legislative seats throughout the country
But in long-red South Carolina, the Nov. 6 election, for the most part, produced familiar results.
In the Palmetto State, Republicans still control both chambers in the state Legislature. And the GOP maintains its unflinching stranglehold on statewide elected offices. Every statewide seat in South Carolina belongs to the Republicans and, frankly, during the recent midterm election none of the races for those seats were close.
Of particular note was the race for governor, where incumbent Republican Henry McMaster ran a sort of keep-away campaign and easily dispatched Democratic challenger James Smith — a decorated war veteran and 22-year member of the state Legislature — by eight percentage points in a contest that was never very tight. And, of the five contested races for statewide seats, that eight-point spread in the governor's race was actually the tightest margin.
So, while candidates were riding a so-called "blue wave" in many other states on Nov. 6, in South Carolina things were largely as they always are. The elephants romped while the donkeys tried to keep up.
But the few exceptions have made folks on both sides of the aisle sit up and take notice.
For instance, in the Midlands, firebrand Democratic attorney Dick Harpootlian was able to capture the District 20 seat in the state Senate. That seat was held by Republicans for 34 years, but came open when longtime Sen. John Courson resigned after getting snared in a State House corruption probe. Harpootlian was able to use his political savvy — he's the former chairman of the state Democratic Party — and a boatload of money — he outraised Republican opponent Benjamin Dunn by nearly a half-million dollars — to flip the seat with a four-point win.
And then there was the race for U.S. House in the First District. The true glitch in the Matrix, at least from the Republican point of view. The race that sent shockwaves reverberating across the nation.
In that race in the Lowcountry — the First District includes parts of Charleston, Beaufort, Berkeley, Colleton and Dorchester counties — Democratic political newcomer Joe Cunningham stunned Republican state Rep. Katie Arrington. Cunningham, an attorney and former employee of a Florida marine and environmental consulting firm, clipped Arrington, who had defeated U.S. Rep. Mark Sanford in a June primary, by just 1.4 percent. With more than 285,000 ballots cast in the district, Cunningham won by about 4,000 votes.
The result was remarkable on its face. The First District seat had been in Republican control since 1981. U.S. Rep. Mendel Jackson Davis was the last Democrat to occupy the seat. Cunningham's win also turns the Palmetto State's Congressional delegation just a shade bluer. With Cunningham and longtime Sixth District U.S. Rep. Jim Clyburn, two of the state's seven U.S. House seats are now held by Democrats. Cunningham will be South Carolina's first congressional freshman Democrat in a quarter-century.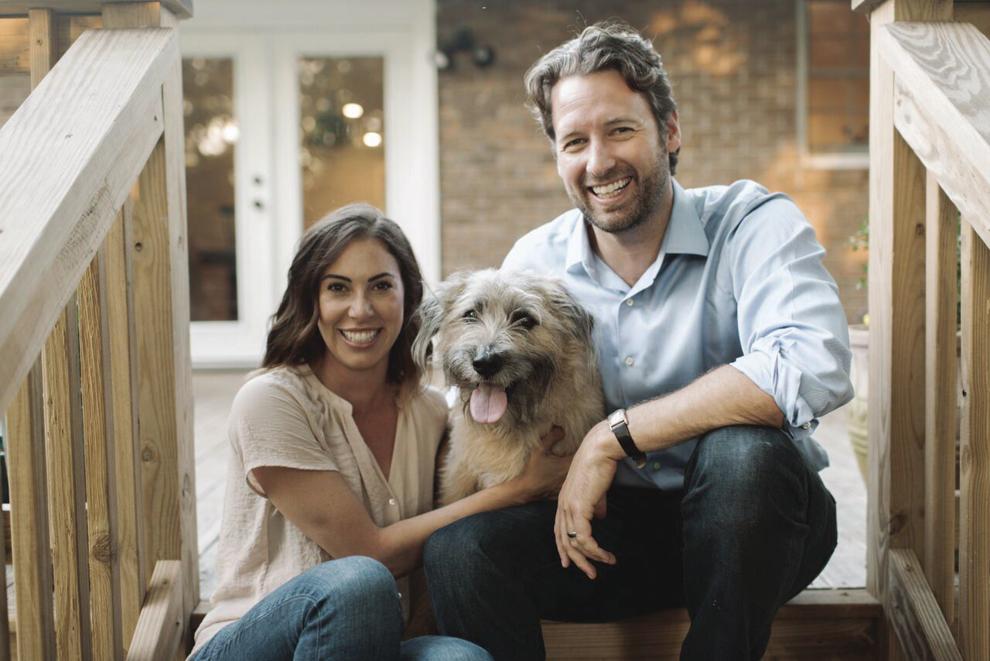 Perhaps most striking was the gap Cunningham closed as compared to 2016, when Sanford thrashed Democrat Dmitri Cherny by 22 points to hold the seat. Two years later, a Democrat won it.
The Cunningham shocker gave many politicos across the state, particularly Democrats, pause. How'd he do it? And, perhaps more pressingly, are there lessons to be learned from the First District race that Democrats can apply in coming races across the state?
During this election, it seems that Cunningham's campaign found a bit of the secret sauce. Free Times took a look at some of the ingredients, and whether other Democrats can put them together to come up with a sauce of their own.
Ingredient one: Find an Issue, Preferably Local, and Ride It Like Hell
When Free Times reaches Tyler Jones by phone about a week after the Nov. 6 election, he's up in the mountains not far from Charlottesville, Virginia. Tucked away, as it were.
It seems a little rest and relaxation is needed after you've helped construct one of the state's biggest campaign upsets in memory.
Jones, the former director of the South Carolina House Democrats, is the CEO of consulting firm SPEAK Strategic, which worked on Cunningham's campaign. He says his mountain getaway was, in part, an effort to try to understand the winning formula.
"There's a lot of reasons Joe won that race. A lot," Jones says, with a short chuckle. "Part of the reason I'm up here [in the mountains] is to dissect it all and kind of take some time to clear my brain and think about all that went into this, so that I can hopefully replicate it at some point."
But there were elements of the win that he thinks are readily apparent, and that Democrats could take note of. One critical piece of the First District race that Jones and others point to is that Cunningham found a local issue — in this case offshore drilling — and used it to drive the narrative of the race.
Cunningham, who was stridently opposed to offshore drilling, a key position in a coastal district like the First, was able to exploit Arrington's shifting stance on the issue. In her primary run against Sanford, Arrington indicated she supported President Donald Trump's plans for offshore drilling. However, when the race switched to the general election, she adjusted, saying she didn't want drilling off the coast of South Carolina.
"Here's the thing about offshore drilling: I know that the easy takeaway from this race is that we had a clip of her saying she supported offshore drilling and we played it for the electorate," Jones says. "And yes, we did that. That's one part of it. … But the reason that was so effective for us is because people saw her do a complete 180 on that position, after we started to get bipartisan support.
"So, it wasn't just the issue. It was how she responded to the issue."
Lucas McMillan is the dean of the College of Behavioral and Social Sciences and an associate professor of political science at Lander University. He says that, in this instance, Cunningham played the offshore drilling card perfectly, and it hurt Arrington that she was not able to fully disengage from Trump on that specific issue, at least in the eyes of voters.
"What Democrats need to remember here, like Republicans have to remember, is that sometimes local concerns trump national policy preferences," McMillan says. "So, one of the things that stuck out in that district was the president's want for a more robust investigation of minerals and fossil fuels off the coast, and offshore drilling. Mrs. Arrington seemed to be unable to kind of question that, as more of a loyalist to Trump."
Cunningham's embrace of an issue that was directly pertinent to his constituents was critical, according to former Democratic state Rep. Boyd Brown. He says Democrats in the Palmetto State are often too vague when campaigning on issues. He specifically referenced Smith's campaign for governor, where the Columbia Democrat attempted to gain traction on the idea of bolstering education.
"James ran a campaign where he wanted to be our 'education governor,'" Brown says. "Well, that's all well and good. But, I'm not really sure what that means. … Democrats in South Carolina have long failed to get behind issues that motivate people. Does education poll well? Absolutely. Who's going to tell a pollster that they oppose better education? Nobody. Who's going to tell a pollster they are against better health care, you know?
"To use a term my buddies say back in Winnsboro, that doesn't make it wiggle. Joe found an issue that made it wiggle. That's something Democrats in South Carolina have been lacking for years."
Brown notes that when Jim Hodges was elected governor in 1998 — the last time a Democrat won that seat — he campaigned hard on the idea of establishing a lottery in South Carolina.
He believes there is another issue that could similarly sway voters to Democrats, if only a statewide candidate would be willing to push it.
"That issue is, to me, and always has been, casinos or luxury casinos," Brown says. "If Democrats would embrace that, then all of the sudden they've got an appeal to independent voters, the Bubba voter, if you will, that we haven't been able to get in South Carolina since '98 and the Hodges election. … Do a casino, do sports betting, do pari-mutuel betting on horses and whatnot. Then you've got the agricultural community behind you, because the equine industry is huge. … And there's folks who want to go roll the dice every now and then. You get a coalition built up and pair that with the traditional Democratic coalition, and you've got a winning team.
"You've just got to have a candidate with the guts to do it."
Cunningham's local focus wasn't only noticed by fellow Democrats and academics. Republicans also took note.
Matt Moore, the former chairman of the state Republican Party, tells Free Times that Cunningham was clever to veer toward district-centered issues like offshore drilling, and away from national talking points and hot takes.
"Joe Cunningham won mostly by focusing on local issues," Moore says, matter-of-factly. "He prevented national Democrats from injecting themselves into the race. That ended up being a very smart strategy, especially when the Democratic Party nationally is perceived by many voters as being too far left. That could be a playbook for Democratic gains."
Ingredient Two: Raise, Spend and Communicate
While seizing on real issues important to local voters is key, in politics — in South Carolina and beyond — the coin of the realm is still, well, who has the most coins. And bills and checks.
Indeed, fundraising proved critical in South Carolina races where Democrats were able to flip seats, particularly in the First District congressional race.
In a rarity for a big race in South Carolina, Democrats won the fundraising battle in that district. According to Federal Election Commission records, Cunningham raised about $1.9 million, as of the third quarter reporting period, while Arrington had raised about $1.4 million. Additionally, the National Republican Congressional Committee paid for more than $200,000 in ads on Arrington's behalf, while the 314 Action PAC spent roughly a half million dollars on Cunningham's behalf.
Also, critically, Arrington had to spend money on a contentious primary with Sanford, leaving Cunningham at a cash advantage when the general election rolled around.
"A lot of times he or she who has the money drives the narrative," Jones says. "We were in a unique position after the primary where we had a fundraising advantage. So we were able to go up on TV first, and we did it two and a half or three weeks before she went up on TV. By way of communicating first, we put her on the defensive, where she had to respond to us, as opposed to us having to respond to whatever the hell she was saying that day.
"We were able to flip the script in a district that hadn't voted for a Democrat in 40 years, and it worked. I would venture to say that if she had been able to get up on TV first and drive the narrative, I'm not so sure we would have won the race."
Money was also key in state Senate District 20, where the bombastic Democrat Harpootlian was able to swipe a seat that had belonged to the GOP since the Reagan administration.
According to state Ethics Commission records, Harpootlian had raised about $545,000 in campaign cash as of the third quarter reporting period. (That included $265,000 the wealthy attorney loaned his own campaign.) By contrast, his Republican challenger, Irmo lawyer Benjamin Dunn, had raised only about $85,000 through the third quarter reporting.
Harpootlian's cash advantage was amplified when he was able, via a lawsuit, to stop the South Carolina Senate Republican Caucus from buying ads in the race. The suit accused the group of violating state law by exceeding $5,000 worth of campaign TV and print ads to the benefit of a particular candidate, in this case Dunn. Judge Casey Manning sided with Harpootlian, issuing a temporary restraining order stopping the caucus from running more ads in reference to the District 20 race. The state Supreme Court upheld Manning's ruling for now, but could take up the issue later.
"Dick did something no Democrat had done in over 30 years, because he had the resources," Jones says. "Money talks, and there's no getting around the fact you need money in politics. Look at Dick and look at Joe. They won because they were able to raise money and have the money. [Harpootlian] had the money and he spent it correctly. He spent it communicating directly to voters, bringing his case directly to voters, and it worked."
Brown, the former state representative, says other Democrats could take cues from the way Cunningham conducted his campaign in regard to fundraising. He called the congressman-elect's run "deliberate," "organized" and "flawless."
"He was disciplined in that he sat down for several hours every day and raised money," Brown says. "You hear candidates say, 'I'm not going to lock myself in a room and not go see the voters.' Well, Joe could lock in for two or three hours, then go see the voters. He didn't have to play catch-up because he kept a schedule and abided by it.
"There's a way to do all this, and Joe Cunningham did it the way it's supposed to be done. He should teach the course to Democrats in South Carolina on how to run a campaign, because he and his staff ran one flawlessly."
That said, money is not a cure-all for Democrats trying to get something done in long-held Republican districts. All the cash in the world might not change the outcome for Democrats in a place like the Upstate's blood-red Third Congressional District, where Republican U.S. Rep. Jeff Duncan tacks just about as far right as possible and is often spotted literally wearing Donald Trump socks. In the Nov. 6 election, Duncan defeated Democrat Mary Geren, a credible but underfunded candidate, by a whopping 37 points.
Amanda Loveday, the former executive director of the South Carolina Democratic Party, says district lines aren't necessarily fair for Democrats in the Palmetto State.
"Gerrymandering is real," Loveday says. "The Lowcountry [First] District is unique in that they voted for Trump and have voted for [the Libertarian-leaning] Sanford. But, there are folks moving into South Carolina there. There are more socially liberal, fiscally conservative voters. … So, I think most folks down there are not used to a Jeff Duncan or [U.S. Rep.] Trey Gowdy. I don't think a Democrat can win the Third or Fourth District unless we redistrict and the lines are drawn differently."
Ingredient Three: Authenticity and Reading the Room
While there are elements in the first two ingredients that are concrete in nature — either you seize the issues, or you don't; either you can raise money, or you can't — the third Cunningham ingredient could be a little tougher to bottle.
Simply put, people seemed to like the guy. He came across as affable, sincere, authentic. He looks like a movie star (literally, he looks like David Duchovny) and he excelled at a sort of everyman messaging, complete with a much-ballyhooed brewery tour in which he appeared at breweries in the district to have a beer and chat about politics with voters.
It's not at all uncommon for political candidates to make public campaign appearances and speak with constituents. But the idea of a brewery tour was particularly indicative of Cunningham's efforts. With more than two dozen breweries in the Charleston area, it's an emerging scene that's important to locals there.
"You always hear the old saying that you want to be able to drink a beer with whoever the elected official is," Loveday says. "Well, Joe Cunningham did that literally on his brewery tour. Being able to be approachable and have the voters appreciate the outreach candidates are doing goes a long way."
Brown says Cunningham's likability and relatability were readily apparent from the beginning of the race.
"The first time I met the guy I knew he was the real deal," Brown says. "I'm not going to say I'm some sort of prophet or savant or anything like that. But you meet some of these people and you think, 'What's this person doing running for office?' But, when you meet Joe for the first time, you think, 'Oh, this makes sense.'"
Meanwhile, Arrington fully jumped into Trump-style politics, vowing to embrace the blustery president's agenda. At one point, she pitched the idea that the race between her and Cunningham was a battle between "good and evil."
To be clear, there are parts of South Carolina where embracing Trump and Trumpian rhetoric would be a safe play for a Republican. In the rapidly growing First District, however, it didn't fly.
It was a point underscored in an op-ed in The New York Times from none other than Sanford. In the piece, the former governor and outgoing Republican congressman says Cunningham's win is a "wake-up call" to the GOP, and that "civility is important."
"I heard it from young soccer moms and longtime Republican voters alike," Sanford wrote. "They don't want to condone behavior that is counter to what they've taught their children. In this district, my former opponent [Arrington] adopted Mr. Trump's highly combative style. It worked in the primary, but it fell flat in the general election. Mr. Cunningham presented himself as warm and affable."
Moore, the former state Republican Party chairman, says it looks like Arrington misread the room, so to speak.
"I think Arrington's campaign assumed this was only a base election and that there were not many undecided or swing voters," Moore says. "And that simply wasn't true. There's a sizable portion of the Lowcountry that might have moved there recently who are very much undecided and persuadable."
Time will tell whether Democrats in other congressional districts or in statewide races will be able to conjure the kind of magic Cunningham was able to put to work in the First District.
On one hand, this could simply have been the perfect marriage of timing, money and the right candidate. Jones even calls Cunningham a "once in a generation" political newcomer.
At the same time, the consultant remains busy trying to perfect the formula, hoping to use the secret sauce elsewhere in South Carolina.
"I've started thinking this could be the beginning of something special for Democrats in South Carolina," Jones says. "But they've got to follow a similar path that Joe did, and that's not going to be easy."
Let us know what you think: Email editor@free-times.com.