In today's around-the-clock media environment, it's not hard for a story to slip from the front of the public's collective mind.
In a bustling Capital City, where political promises, development plans and bold ideas come fast and furious, it's not uncommon for stories about those initiatives to capture the attention of the citizenry for a moment, only to fade into the cognizance dustbin when the next group of headlines comes along. Some of those plans, ideas and promises ultimately end up coming to fruition, others fall flat, and a few get snagged in a sort of never-ending development purgatory.
This week, we look at a number of projects and ideas in the Midlands that have been simmering for a while. Like the oddly slow march (or, um, crawl) to selecting a new city flag for Columbia. Or the yearslong debate about getting nine acres of coal tar out of the Congaree River.
Those are only a couple of the issues we looked at in an effort to answer the question, "Hey, whatever happened to …" — Chris Trainor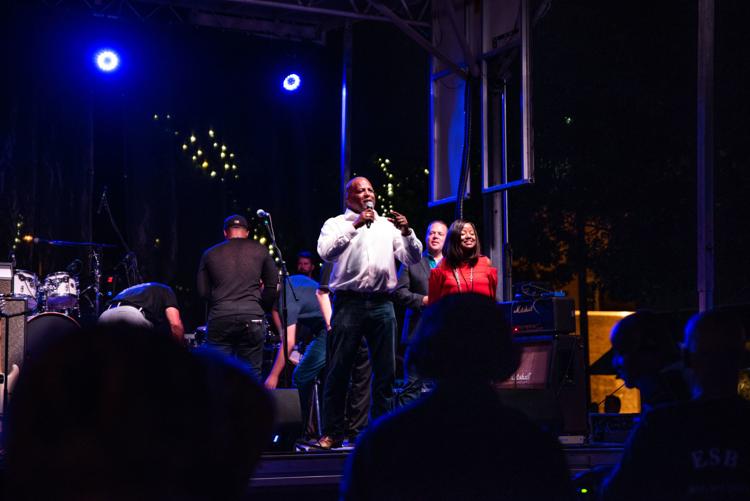 Mayor Benjamin's Flotilla to Charleston
Columbia Mayor Steve Benjamin has never been one to shy away from unique ideas for the city, and many of those concepts first find their way to the broader public during the mayor's annual State of the City address. It's a stage he uses as a sort of clearinghouse for what might fly with residents in the Capital City.
It was during his 2016 address that Benjamin pitched one of his more quirky ideas: He said he wanted to "launch a small flotilla of watercraft on a fact-finding mission down the river from Columbia to Charleston." Benjamin said he wanted to participate in the mission, noting it would be an effort to bolster "nature-based tourism."
But, as of this writing, the flotilla has never been launched.
When reached by Free Times, Benjamin doubled down on his commitment to take the river ride.
"The flotilla will happen before I leave office as mayor," Benjamin says. "We've done some due diligence on it a couple of times. It's more than a notion … We'll get it done. It's going to happen."
Bill Stangler heads up Congaree Riverkeeper, the local waterway advocacy group planned to be a part of the flotilla. He says it has been a challenge to get schedules lined up.
"I know Mayor Benjamin and his office have a lot of things going on," Stangler says. "I know, as an organization, we have had a lot of things going on. It's just not been something we've had the time to coordinate with them on doing. But I have had several conversations with Mayor Benjamin about trying to draw more awareness to our rivers for tourism."
While the "fact-finding" flotilla has remained elusive, Stangler teased the idea of another river tour, of sorts: He says he wants to get Benjamin and other elected officials up in helicopters and fly them down the length of the Congaree River.
"We've been working on this idea of trying to get some local leaders to see the Congaree River, maybe not in a multi-day flotilla, but maybe in a flyover," Stangler says. "I'm going to try to set up some river flights with some local pilots, to do some aerial tours. There are a couple pilots with a partner organization [SouthWings] that have offered to do some flights for us. It's something we are looking at for a larger advocacy campaign."
Benjamin says he'd be willing to participate in a flight above the Congaree. — Chris Trainor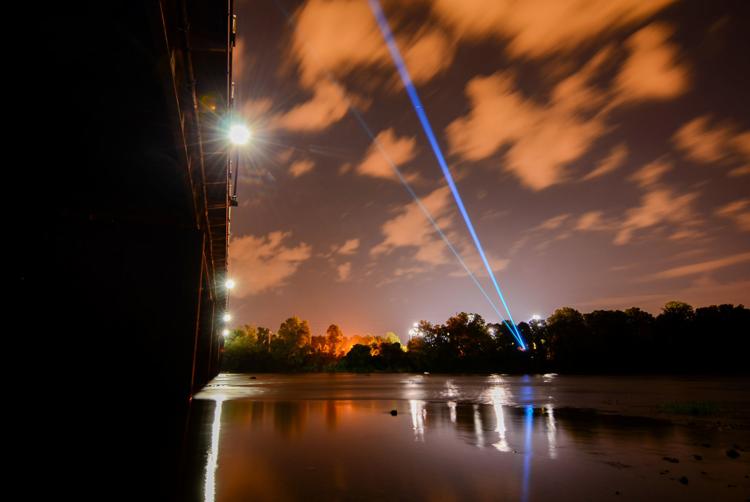 The Nightly Lasers Along the Congaree River
At the opening of Free Times' first story about the innovative installation Southern Lights, Chris Trainor observed that "nights along the Congaree River ... are going to look a lot different for the next 10 years."
Right now, though, they mostly look like they always have.
The project, designed to send colorful laser beams into the span between the Gervais Street and Blossom Street bridges every night for a decade, was meant to commemorate the solar eclipse that reached totality in Columbia two years ago. Southern Lights was turned on for an opening celebration the weekend of the astronomical event in August 2017, and it was seen being tinkered with last summer. But technical snags have kept it mostly dark.
"It is continuously a project that I think we take two steps forward and then one step back," comments Lee Snelgrove, executive director of the city-backed, culture-trumpeting nonprofit One Columbia for Arts & History, which teamed with EngenuitySC, the Vista Guild, the State Museum, the City of Columbia and others to muster the $120,000 project. "The artist is still on site during the summer now doing work on it. And I would hope that maybe by the end of the summer you have some news."
Designed by Chris Robinson, it would be the first laser art installation of its kind in the United States That uniqueness — and the need to automate it for nightly lightings — came with unanticipated difficulties.
"It's just a complex thing and we're doing something that's never been done before, particularly with the automaton of this kind of equipment," Snelgrove explains. "We're not sure if the source is some of the equipment we have or if it's environmental factors. But really it's just a matter of working through it. And you kind of work through one thing and something else arises that you have to solve as well."
He says that the difficulties haven't significantly increased the budget, but notes that whenever the lights become a nightly occurrence, the 10-year duration isn't likely.
"We don't know how long they'll last," Snelgrove explains, speculating that it'll probably be a few years. "That original estimate was based on the lamp life in these things. But knowing that some of the technical complexities that we've encountered, I don't anticipate it to pull off that lamp life." — Jordan Lawrence
The Columbarium Near Williams-Brice Stadium
Plans to build a final resting place for Gamecock fans in the shadow of Williams-Brice Stadium remain alive.
Three years after first being discussed, developers of a columbarium (monuments with niches that hold cremated remains) say they are close to a deal with the University of South Carolina on a new site.
Columbarium developers had planned to build in a cigar-shaped, 1,900-square-foot site they own along Bluff Road inside the USC's main tailgating lot. The university has worked with developers to find a less-visible location.
They have settled on a university-owned lot off Key Road near the Cockabooses, columbarium developer Whit Suber said. A final agreement is expected before the end of the year.
Plans call for 1,800 niches inside three large monuments shaped with the letters U-S-C. Niches could go for $5,000-$10,000 each, Suber says. A wall would surround the columbarium.
"It will be a much more peaceful, secluded area since it won't be so out front like the other location," Suber describes.
Columbarium developers could have started building on Bluff Road at any time, Suber tells Free Times, but getting USC's buy-in was important.
"Not having unity with the university would hurt sales," he says.
Details still need to be worked out, but columbarium developers could hand over control of the sliver of land in Gamecock Village to USC in exchange for putting the memorial gardens at the new site, Suber says.
USC officials would say only that talks between the athletics department and Suber are ongoing.
No matter the outcome of the latest negotiations, USC continues on track to join other colleges with cemeteries close to stadiums that draw thousands of fans on fall Saturdays. — Andy Shain
Columbia's New City Flag
Back in 2017, the City of Columbia was supposed to get a new flag. The current banner adopted in 1912, with its cotton and corn and city seal on a light blue background, was set, with a push from One Columbia for Arts & History and the Columbia Design League, to give way to something more representative of modern Soda City residents.
Submissions were solicited, and more than 540 designs were received, from which the North American Vexillological Association, an American and Canadian membership organization pursuing the study of flags, recommended 18 finalists.
In the summer of 2017, the public got to view and comment on those designs; more than 7,000 people took part. The finalists and public input were considered by a nine-member "blue ribbon" jury of local leaders and design experts, who consulted with Ted Kaye, of the Portland Flag Association and the North American Vexillological Association.
The recommendations from the jury were given to Columbia City Council, which has repeatedly discussed them, but without resolution.
"We've had meetings recently that are helping us to make progress towards completion of identification and selection of the flag," offers Lee Snelgrove, executive director of One Columbia and a Design League board member. "Those meetings have been with the mayor and Council, and then Council has talked about it amongst themselves fairly recently. So there is progress being made."
An exact timeline for a final selection remains unclear. But apart from falling out of the national conversation surrounding several other cities who either changed their flags or considered it a few years ago, Snelgrove contends that Columbia hasn't lost much by taking its time.
"The more important conversation is the local conversation," he says, "making sure that the change is representative of Columbians." — Jordan Lawrence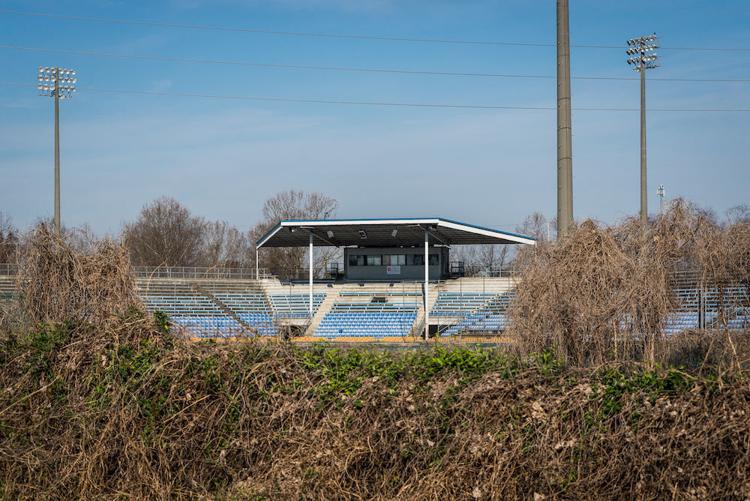 Redevelopment of the Old Capital City Stadium Site
The fate of 301 S. Assembly St., which has been the site of Capital City Stadium for more than nine decades, has been in limbo for eight years. The City of Columbia owns the stadium and the six flood-prone acres where it sits, and has seen a number of redevelopment plans fall through.
First there was talk of putting a Walmart on the property. But the community backlash, fueled, at least in part, by the Occupy Columbia protests on the State House grounds in late 2011, was significant. That was followed by a plan to locate a Kroger grocery store on the ballpark site. The Kroger plan appeared to be gaining steam in 2016, as a key rezoning for the site was approved by the city.
However, in 2017 Kroger bailed, with city officials citing a "setback" in the company's profits the previous budget year and heated competition from Walmart and others as a reason for the pullout. Throughout the process of trying to land a major grocery tenant, the city extended its agreement to sell the land to Georgia developer Bright-Myers a whopping 11 times.
But now there's a new plan afoot. Bright-Myers has conveyed its contract for the project to Weddle Real Estate Investments — to which the city has offered a 12th extension — and the new developer is planning to put market rate apartments and 25,000 square feet of retail on the land.
The new developer also has agreed to help fix the flooding problems there. While there is still much to be worked out — Weddle wants tax breaks from Richland County, for instance — redevelopment talks for the ballpark site have more momentum than they have in years. — Chris Trainor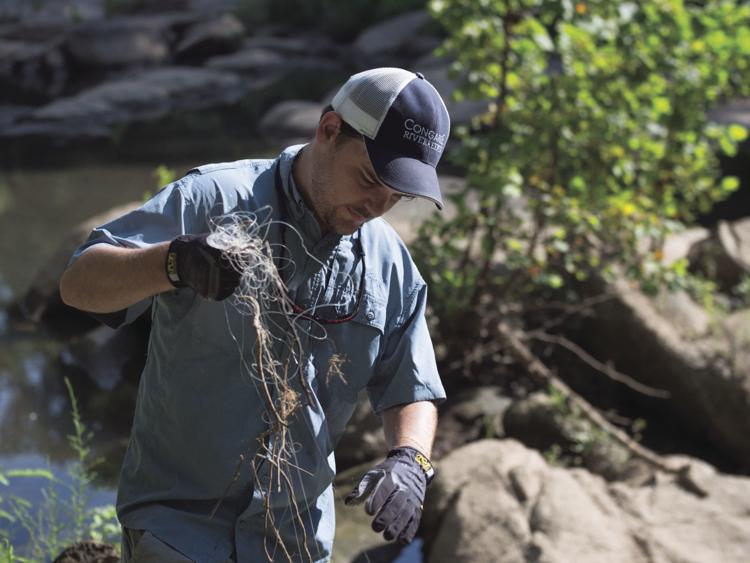 Taking the Coal Tar Out of the River
While Columbia's rivers have begun to receive a bigger marketing and recreational emphasis in recent years, there's a (quite literally) sticky situation that remains unresolved: the nine acres of coal tar that rest on the bottom of the Congaree River, not far from the Gervais Street Bridge.
The coal tar in the river is a byproduct of the coal gasification plants that used to power the city's streetlights in the first half of the 20th century. The substance was originally dumped at the old "bus barn" site on Huger Street, where a predecessor of South Carolina Electric & Gas used to run a gas plant, and trickled into the river from there. SCE&G was on the hook for cleaning up the pollution.
Plans to get the substance out of the river have been an uncertain proposition. Initially, the state Department of Health and Environmental Control and SCE&G (now Dominion) unveiled a plan to remove the tar, one that involved partially damming the Congaree to temporarily expose the river bed, removing suspected Civil War-era munitions and metal debris, then digging out the coal tar.
But the utility company later backtracked, insisting the October 2015 flood had changed the conditions in the river and saying they preferred to cap the coal tar, rather than remove it. Ultimately, DHEC nixed the capping idea and told the utility to come up with a new plan.
Now Dominion is saying it has an idea to remove at least 70 percent of the coal tar from the Congaree, targeting the area that has the greatest concentration of the tar, and where human contact with the substance would be most likely. Local waterway advocate Congaree Riverkeeper is endorsing the plan.
A DHEC spokeswoman says Dominion is currently working on a permit application that it must submit to the U.S. Army Corps of Engineers for the project. The utility will formally apply for the permit in the fall.
Congaree Riverkeeper Bill Stangler says the Army Corps of Engineers has to give [online copy corrected] its approval to dam up a section of the river to get the tar out.
"To do this work, to build that temporary cofferdam in the river, because you are putting a bunch of stone in the river, you need to have a permit and the Army Corps needs to approve it," Stangler says.
No tentative start date for the removal has been announced. — Chris Trainor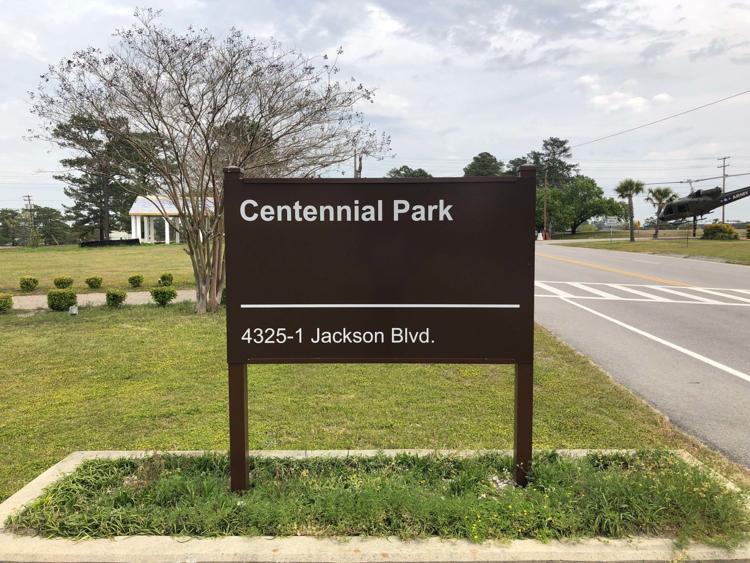 Centennial Park at Fort Jackson
It's hard to overstate the prominence of Fort Jackson in the Midlands. Covering 52,000 acres in northeast Columbia, it is the Army's foremost training site, turning out nearly 36,000 soldiers per year. In 2017, the fort celebrated its 100th anniversary.
In honor of that 100th anniversary, a nonprofit group — the Gateway to the Army Association — planned a gift to Fort Jackson: The construction of Centennial Park, a greenspace located on the fort that would contain an amphitheater, statues, walking trails, memorials, pavilions and more. The park would be a place for soldiers and their loved ones to gather during family days and in the hours surrounding trainee graduations.
But the development of Centennial Park has been slow.
Planning began in 2015, and the actual centennial of the fort came and went two years ago. While some progress has been made, including the recent construction of several new pavilions in the park, the project is not complete, and the Gateway to the Army nonprofit is still trying to come up with the full $2.7 million needed to finish it.
Marty Wells, chairman of the Gateway board of directors and a retired Army command sergeant major, tells Free Times about $1.5 million of the $2.7 million has been raised so far. He says significant landscaping could come later this year, and public outreach continues in regard to fundraising for the overall park.
The association has a number of honorary board members — including Richland County Sheriff Leon Lott and former USC and NBA basketball great Alex English — who have recorded public service announcements to raise awareness for the fundraising effort.
Wells says the park will be completed, slowly but surely, and that it will stand as a gathering place for soldiers and their families, in multiple ways, for years to come.
"When people go there, they will have a place to relax, they'll have a place to go to an event at various times," Wells says. "Or a middle school history class on a field trip could learn about the 100-year-plus history of Fort Jackson." — Chris Trainor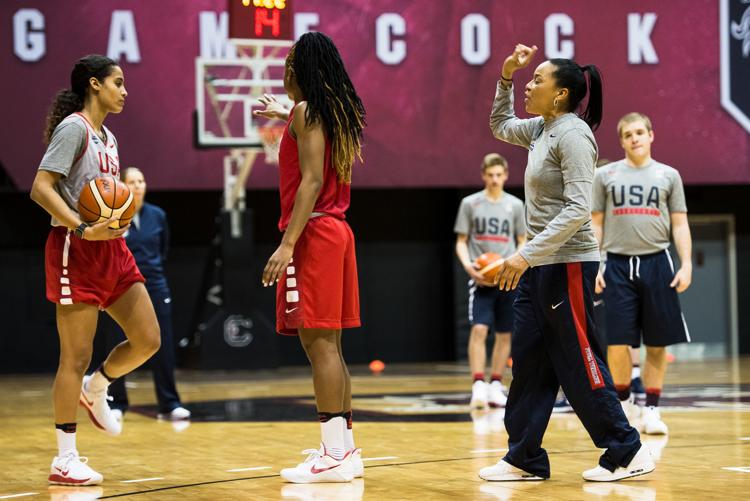 Renovations to Carolina Coliseum
Seventeen years after it was the main venue for Columbia-area concerts and USC basketball games, the Carolina Coliseum's next step is unclear.
The talk for years has centered on converting the home of Gamecock hoops glory days under Frank McGuire into a student union for the expanding campus and extra classrooms for a growing student body.
A $125 million renovation plan was floated in 2013 but was pulled back after backlash to the price tag from trustees and lawmakers.
For now, those plans remain on hold, USC spokesman Jeff Stensland says. But the 51-year-old coliseum is not totally empty.
The floor has become practice courts for the both Gamecock basketball teams, and the building also houses offices for men's coach Frank Martin's squad.
The College of Hospitality, Retail and Sport Management, the last academic program housed in the coliseum's basement, will move across campus to the Close-Hipp building this winter.
But those classrooms and offices won't be vacant long. While the LeConte building undergoes renovations, USC's math and statistics departments will move into the coliseum temporarily, Stensland says.
In the meantime, USC is studying what to do next with the coliseum.
"Stay tuned," Stensland concludes. — Andy Shain
Traffic Improvements Where US 378 meets North Lake Drive in Lexington
The population of Lexington County and the Town of Lexington has skyrocketed in the last two decades. According to census figures, about 205,000 people lived in the county in 1998. That figure ballooned to 295,000 residents in 2018. Meanwhile, in the town limits there were just 4,000 residents in 1990; today that number tops 21,000.
As the population number rises, so do the issues that come along with it. One of the foremost problems Lexington has battled is traffic. And a particularly stubborn traffic snarl, for years, has been where US 378 meets North Lake Drive, a spot just north of downtown Lexington where two major roads converge and a number of businesses and schools – including Lexington Elementary and Lexington Middle — are located. State Department of Transportation records show that 43,000 cars per day travel that stretch of road.
For years, the Town of Lexington talked of putting in a traffic circle where the two roads meet. However, Mayor Steve MacDougall says that plan was scrapped, ultimately, because it didn't go far enough in addressing population and traffic growth in Lexington.
"To be quite honest with you, [a traffic circle] would have been a solution, but the solution would not have lasted with the continued growth in the town," MacDougall says. "It would have been a solution for today, but in 10 years it would have failed."
Instead, the town — using roughly $6 million in hospitality tax money — is embarking on a different plan to move traffic through that corridor more efficiently. This will include widening North Lake Drive and reconfiguring nearby Dreher Street, which feeds into the traffic tangle, among other initiatives. MacDougall says the project will go out to bid later this summer, and that construction could begin in the fall.
"This is our No. 1 congested area, because of the volume of cars," MacDougall says. "It's the one that causes the most headache, to be quite honest. … [The improvement project] will have a huge impact on traffic and congestion, and in alleviating that congestion throughout town." — Chris Trainor
Let us know what you think: Email editor@free-times.com.