Phill Blair admits that the most striking aspect of this week's Jam Room Music Festival wasn't intentional. At least, not at first.
Booking Ex Hex, the potent, all-woman D.C. power quartet, came together pretty easily, the payoff from pursuing the band for a couple years. Grabbing Waxahatchee, the searingly emotive and aesthetically omnivorous songwriting outlet of Philadelphia's Katie Crutchfield, also fell into place relatively simply — the two headliners share the same management, facilitating the connection.
But as Blair, who has led booking efforts for all but one of the free festival's eight annual occurrences, filled out the lineup with local and regional favorites, a pattern emerged, one he decided to lean into: Half of the 12 acts on the indie rock-dominated bill are led by women.
"It's one of those things that it wasn't really intentional, but then you see it all put together," Blair explains. "When you're working on it for months, and you're solidifying one piece at a time — at the start, I didn't have that idea. But then it was just like, 'Oh, well, that's what it's going to be.' Because it's basically start-to-finish female-heavy."
It's a fitting time for the festival, presented by the stalwart Rosewood recording studio of the same name, to emphasize women who rock.
"In the last five years, there have been stirrings of hope in the indie rock circuit," Pop Dust's Meg Hanson observed in April. "Female and non-binary acts like Snail Mail, Courtney Barnett, Palehound, Cherry Glazerr, and Sheer Mag evoke the golden age of rock n' roll with growing acclaim."
That Pop Dust article pointed toward an even more visible outlet taking notice — The New York Times, which compiled a list back in 2017 declaring that "Women are making the best rock music today," singling out 25 acts who prove the point.
"These singers and musicians, working just below the mainstream, are making music about tactile emotion, rousing politics and far more," reads some of the praise in the intro to that NYT list.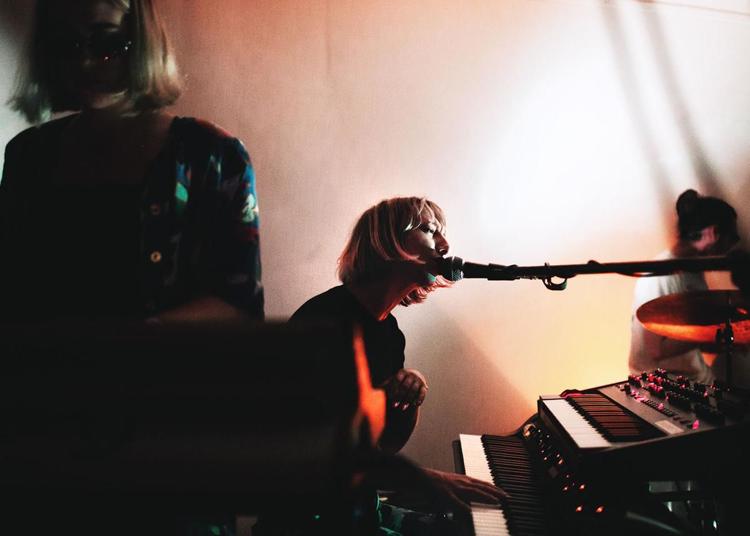 It's hard not to see this year's Jam Room lineup as affirmation that this much-written-about trend applies to Columbia and South Carolina, too. All of the in-state groups that feature female leaders arrive at the festival with ample buzz and swelling popularity. Columbia's Cayla Fralick is a new favorite on the local concert circuit thanks to dynamic ballads that are both sweeping and tender. Stagbriar, reemerging in 2019 following a five-year hiatus, has long been a reliable draw, hopscotching the line between indie rock and folk with cathartic intensity and pristine harmonies. The Boomtown Trio continues to impress more and more local ears, delivering bittersweet folk with chamber-level virtuosity. And Charleston's Babe Club budded off of the nationally ascendent folk-rock band SUSTO last year, building momentum with an electrifying mix of slacker rock and modern pop.
For Waxahatchee's Crutchfield, such lineups have become encouragingly commonplace.
"It feels really natural to me, and it's always really cool," she says of playing festivals and shows where women have a large presence. "I think now when I play festivals or shows that are just mostly all dudes, that's when it's noticeable. I think it's so rare to do that for me now at this point that when I do I look around and go, 'Where am I? This is not normal for me.' So yeah, I'm stoked, and I feel very grateful that it feels like it's starting to become more the norm."
"It's felt subtle to me," she adds, speaking to the advances she's seen when it comes to rock music's oft-maligned boys' club nature. "When I was really young and touring a lot, it's funny because when I first started playing music me and my sister [singer-songwriter Allison Crutchfield] were kind of the only girls in the scene playing music, in the scene that we were a part of in Alabama. And that was the norm. And so I think that it's all felt like this subtle shift."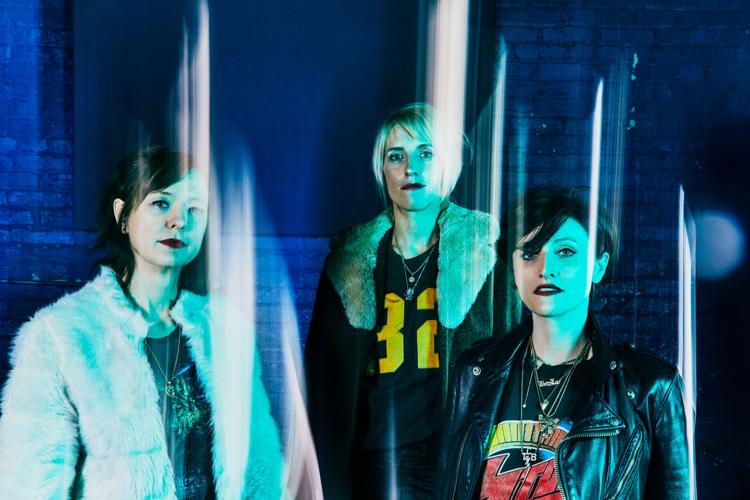 Ex Hex's Mary Timony, whose time in indie rock stretches back to the '90s cult favorite Helium, is less interested in discussing the topic. But she sees similar progress.
"I try not to think about gender, to be honest. It's different than it was in the '90s," she offers. "I guess there's more young women that are playing rock music. I think there are more women playing in bands right now, which is great. That was the goal."
In Columbia, momentum has also been building. From the longstanding efforts of the city's successful outpost of Girls Rock, a summer camp which uses the music to empower the female/transgender/gender-nonconforming youth, to Girls Block, a music festival that debuted this spring, showcasing women and femme entrepreneurs and musicians, this year's Jam Room selections are far from the only visible sign.
Cayla Fralick is excited too by efforts like Girls Block and this week's lineup. But she also emphasizes that pushing female inclusion is still a tough message to convey.
"It's a weird line I think to walk between saying, 'Yes, this is what needs to happen. We need this space,' but also feeling this weird sort of guilt attached to that," Fralick says. "There's still that strange feeling attached to, 'Why do we need to make space for women? Why aren't we making space for everybody?' But I don't feel like that. I feel like this is a kind of delicate thing to talk about because of how tight the music community is, and you don't want to call anybody out or push anybody else out of the way. But at the same time I've always just been way more drawn to female artists. I think to me it just seems like the natural thing to happen. It feels like, 'Why has this not always been the case?'"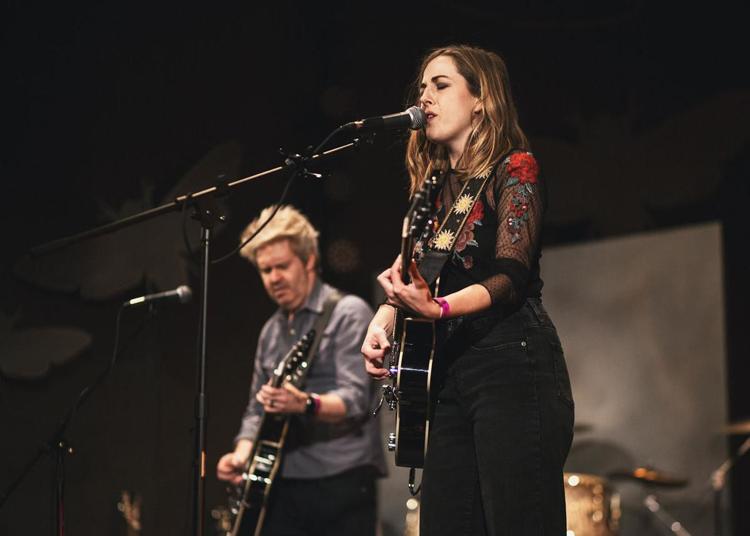 Stagbriar's Emily McCollum sees similar value in one of the city's most visible music festivals emphasizing women rockers.
"I noticed it right away," she says of the lineup's female dominance. "It's something that warms my heart and makes me love my city. It's something I'm glad people are paying attention to, once they noticed it off the bat, or once they sit down and hear somebody else mention the fact that it is that way. I think it's incredibly important. And I think it's also incredibly relevant for the time period we're in now. And that what women have to say and the way women make art is something worth paying attention to, and giving time to."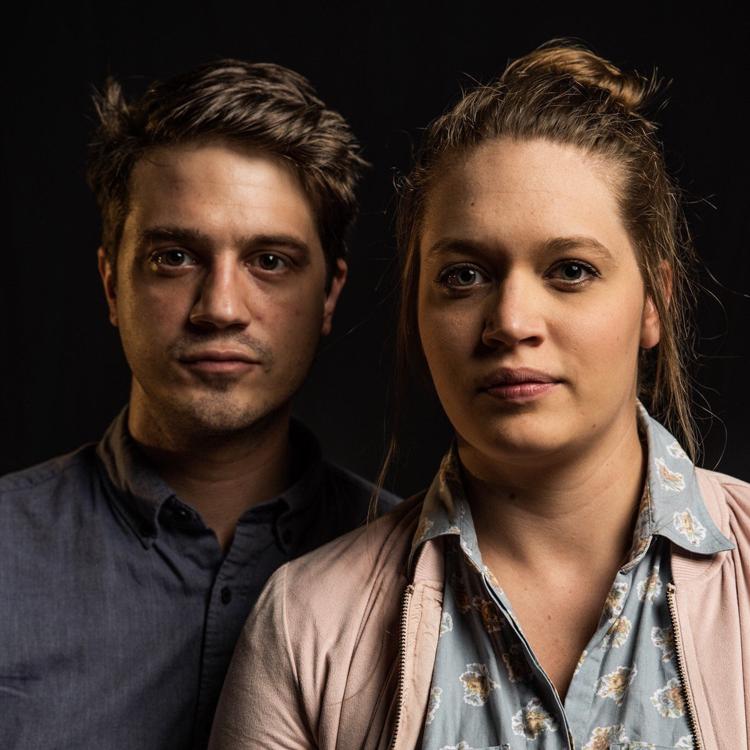 Her brother and songwriting partner in Stagbriar, Alex McCollum, says of the prominent female presence in today's indie rock that "in the time that we're in right now currently, politically or socially, whatever the case may be, it's a voice that everyone is kind of yearning to hear," adding that many of his favorite records for the past few years have come from women indie rockers.
"It's kind of the opposite fact for me," Emily responds. "My entire life, that's always what I've been drawn more towards. But I haven't always been able to walk up to a festival or go see a show and be able to walk in and see that without planning to see a certain band, or whatever. ... So this festival is a huge statement for me in that fact, where it's like I don't have to think about it or I don't have to seek it out as much anymore. I can go to something like this and I'm going to see women on stage. And it's a pretty badass fact."
---
What: Jam Room Music Festival
Where: Hampton and Main streets, Columbia
When: Saturday, Oct. 26, 10 a.m.-10 p.m.
Price: Free
More: jamroommusicfestival.com
---