701 Center for Contemporary Art | 701 Whaley St., 803-779-4571, 701cca.org.
Sept. 26-Nov. 13 — Biennial Part I
Nov. 13-Dec. 22 — Biennial Part II
March 12-April 26 — Kent Ambler solo exhibition
July 9-Aug. 23 — Jena Thomas solo exhibition
---
About Face | columbiamuseum.org. Artists' group dedicated to portraiture and figural drawing. Meets at the Columbia Museum of Art.
---
ArtLinc | artlincsc.wordpress.com. Annual chalk art festival at Lincoln Tunnel.
Oct. 26
---
Artista Vista | 803-269-5946, vistacolumbia.com. Long-running annual gallery crawl in the Vista.
Spring TBD
---
Benedict College Ponder Gallery | 1600 Harden St., 803-705-4764, ponderartgallerybc.com. Presents works by African-American artists.
---
City Art Gallery | 1224 Lincoln St., 803-252-3613, cityartonline.com. Presents local and regionally oriented exhibitions and artist talks, as well as art classes, art supplies.
Through Oct. 12 — Kathy Rorie (new abstracts)
Oct. 17-Nov. 16 — Alicia Leeke (paintings)
Nov. 21-Jan. 11 — Max Miller (paintings)
Jan. 16-Feb. 28 — Harriet Goode (retrospective)
---
Columbia College Goodall Gallery | 1301 Columbia College Dr., 803-786-3899, columbiasc.edu. The mission of the Goodall Gallery is to educate, enrich, and engage the students, the campus, and the public by presenting quality art exhibitions.
Through Oct. 11 — Greyson Smith: Gardens of the Carolinas (new abstracts)
---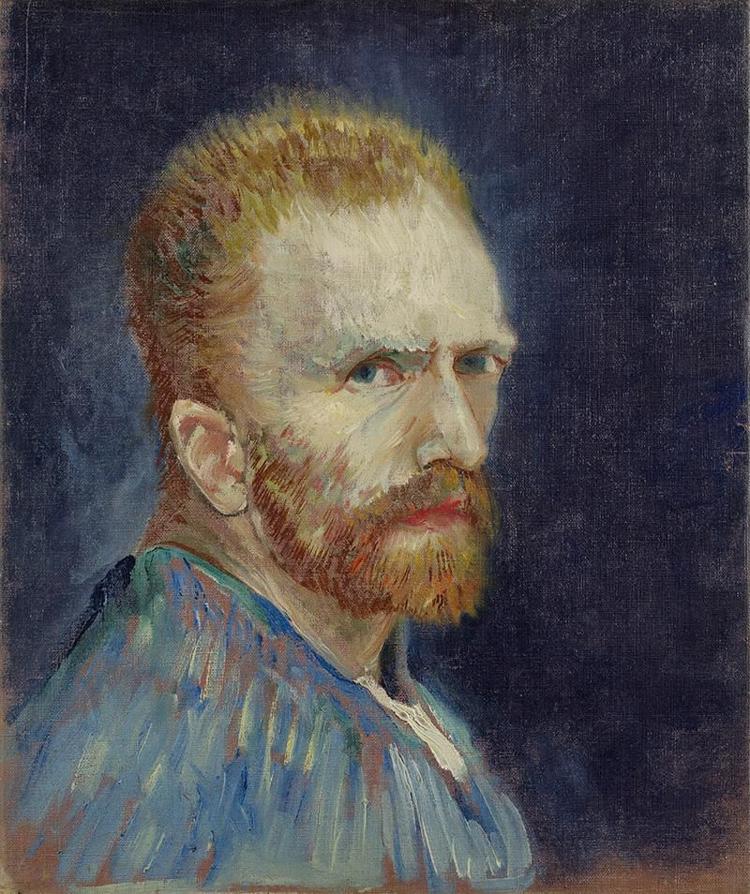 Columbia Museum of Art | 1515 Main St., 803-799-2810, columbiamuseum.org.
Oct. 4-Jan. 12 — Van Gogh and His Inspirations
Oct. 4-Jan. 12 — En Plein Air: Scenes of South Carolina
Through Dec. 29 — Seeing Through the Layers: Linocuts by Maryanna Williams
Feb. 15-May 7 — It's Alive! Classic Horror and Sci-Fi Art from the Kirk Hammett Collection
June 27-Sept. 6, 2020 — Black Is Beautiful: The Photography of Kwame Brathwaite
June 27-Sept. 13, 2020 — Design by Time
Nov. 12 — CMA Chamber on Main
Nov. 15 — Arts & Draughts
March 13 — Arts & Draughts
May 15 — Arts & Draughts
---
Columbia Open Studios | 701cca.org. An opportunity each spring to visit various artists' studios around the Midlands.
April 4-5
---
Crooked Creek Art League | crookedcreekart.org.Meets on the third Monday of each month. Features speakers of varied artistic backgrounds.
---
Dr. Sketchy's Columbia | facebook.com/drsketchyscola. Formed in Brooklyn, Dr. Sketchy's is an "anti-art" alternative art school where artists draw glamorous underground performers in an atmosphere of boozy conviviality.
---
Fine Arts Center of Kershaw County | 810 Lyttleton St., 803-425-7676, fineartscenter.org. Hosts frequent exhibitions.
---
First Thursday on Main | facebook.com/firstthursdayonmain. Monthly art crawl on Main Street stretching from the 1200 block to the 1700 block and involving numerous business and organizations, including the Tapp's Arts Center, One Columbia, Palmetto Luna and more.
---
Frame of Mind | 140 State St., 803-988-1065, arteyewear.com. Boutique eyewear shop doubles as a gallery and event space pursuing such ends as its Collectively Supported Art series, wherein attendees pay to watch an artist create work and then take home a piece of it.
---
HoFP Gallery | 2828 Devine St., 803-799-7405, hofpgallery.com. Established in 1967, HoFP Gallery offers custom framing and presents occasional art shows.
---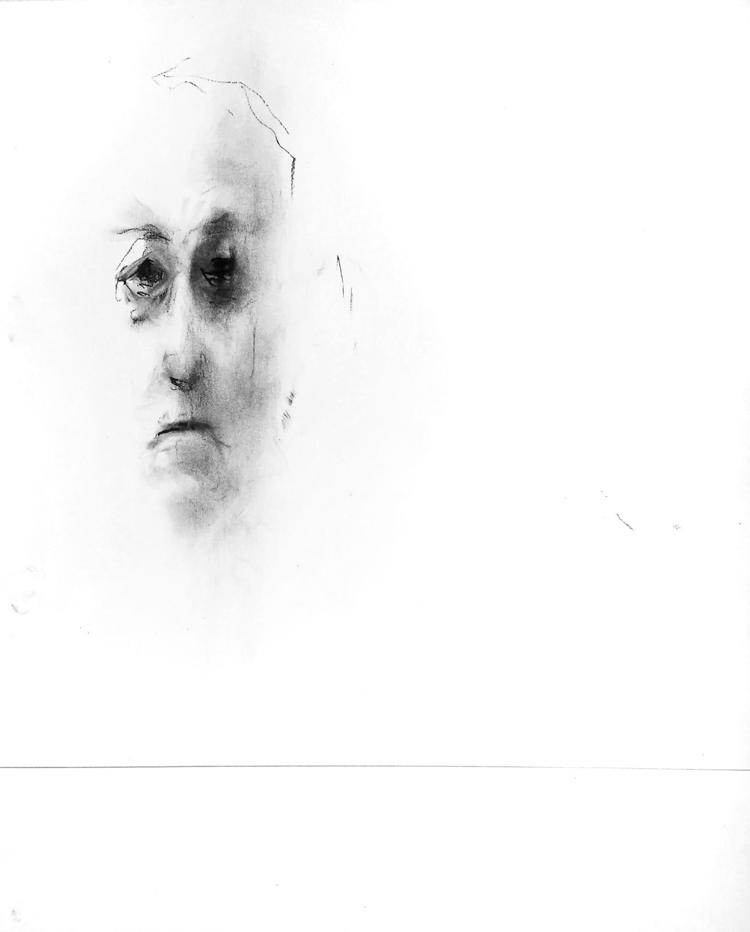 if ART Gallery | 1223 Lincoln St., 803-238-2351, ifartgallery.blogspot.com.
Through Sept. 29 — The Road West
---
Indie Grits Labs | 1013 Duke Ave, indiegrits.org. An arts organization that serves the Columbia community and the Southeast through community-based art projects, media education and the annual Indie Grits festival.
Sept. 26 — Radio Launch Block Party/Exhibition Opening for An Unclear View
Oct. 2, 9, 16, 23 — Costume Design on a Budget Workshop
Oct. 3, 10, 17, 24 — Online Video Marketing Workshop
Oct. 7, 14, 21, 28 — The Low End Theory Workshop with Preach Jacobs
---
OneColumbia | onecolumbiasc.com. City-funded arts promotion organization. Maintains cultural event calendar and public art directory online.
Sept. 20 — PARK(ing) Day
---
Over the Mantel Gallery | 3142 Carlisle St., 803-719-1713, overthemantel.com. Art gallery featuring paintings by local artists.
Sept. 19 — The Artists of Studio Carlisle 5-8 p.m.
Oct. 24 — OTM Gallery Artist Reception
---
Palmetto LUNA Arts | 1830 Henderson St., palmettoluna.org. Multidisciplinary organizer and promoter of Latino-focused arts. Active at First Thursday on Main Street. Henderson Street gallery is open by appointment only.
Sept. 26 — Spanish Conversation Happy Hour (Tapp's Arts Center)
---
S.C. Clay Conference and Pottery Sale | southcarolinaclayconference.com. Held in Newberry, the fifth annual conference will feature a pottery sale, lectures, and demonstrations by nationally recognized clay artists.
Feb. 28-March 1
---
S.C. Confederate Relic Room and Military Museum | 301 Gervais St., 803-737-8095, crr.sc.gov.
---
S.C. State Museum | 301 Gervais St., 803-898-4921, scmuseum.org.
March 7 — Art Day
Feb. 8-Aug. 23 — Women in SC Politics
Through March 15 — Reflections on the River
Opens May 2 — Graphic Eye
Through September 2020 — Apollo 50: Journey to the Moon
---
State Street Art Crawl | facebook.com/statestreetshopping, shamelesslyhot@gmail.com. Art crawl on the first Friday of each month during the spring and fall just across the river in West Columbia.
---
Stormwater Studios | 803-661-9357, stormwaterstudios.org. Provides studio space for 10 artists and gallery space to community artists.
---
Studio Cellar | 912 Lady St., 803-929-0709, studio-cellar.com. Art and wine studio, no prior experience needed. Also presents exhibitions.
Last Sunday of Every Month — Paint Your Pet
Sept. 13 — Trap and Paint Columbia
Sept. 17 — Art and Yoga Night
Oct. 2-30 (Wednesdays) — Wicked Wednesday
Oct. 18 — Black Light Night
Oct. 27 — Paint Yourself as a Zombie
Oct. 31 — Black Light Halloween Costume Party
Feb. 13 — Gallentine's Day
Feb. 14-16 — Date Night
May 10 — Mother's Day
June 21 - Father's Day
---
Tapp's Arts Center | 1644 Main St., 803-988-0013, tappsartscenter.com. Participates in monthly First Thursdays on Main series with exhibitions and performances. Studio space available for artists.
---
Trenholm Artists Guild | trenholmartistsguild.org. Members include amateur and professional artists who work in watercolor, oil, acrylics, pastel, sculpture, fiber and photography.
---
University of South Carolina-Hollings Library | sc.edu/study/libraries_and_collections. The Hollings Special Collection Library is accessible through the Thomas Cooper Library. Free and open to the public.
Through Dec. 30 — Four Color Fantasies
---
USC-McKissick Museum | USC Horseshoe (728 Pickens St.), 803-777-7251, sc.edu/study/colleges_schools/artsandsciences/mckissick_museum
Ongoing — Natural Curiosity: USC and the Evolution of Scientific Inquiry in the Natural World
Ongoing — Invitation to Explore
Through Dec. 7 — Thank You! Love, McKissick
Through Dec. 16 — Abstract Art from the Permanent Collection
Dec. 20-Dec. 5, 2020 — A Woman's Right
Jan. 13-June 6 — Not Your Average Joe: Columbia WIS, Joe Pinner, and Mr. Knozit
Through July 20 — Piece by Piece: Quilts from the Permanent Collection
Aug. 3-July 17, 2021 — Carolina Knives
---
USC-McMaster Gallery | USC School of Visual Art and Design, McMaster Building (first floor), 1615 Senate St., 803-777-7480, artsandsciences.sc.edu/art/mcmaster_gallery. McMaster Gallery is dedicated to promoting visual art as a tool and a channel for education within the university and the community.
---
The Village Artists Art Gallery | 631-8 Promenade Place (Village at Sandhill), 803-699-8886, thevillageartists.com. Showcases works from local artists through a variety of mediums including oil, acrylics, watercolor, photography, sculpture and more.
November — Karen Langley, Dawn Faber
---
Vista Lights | 803-269-5946, vistacolumbia.com. Annual free event serves as the kick-off to the holiday season in the heart of the Vista. The streets are closed for people to enjoy a tree lighting, open houses at local businesses and street entertainment. Galleries often feature artist demonstrations, too.
Nov. 21