The South Carolina Legislature's collective ego knows no bounds. That's been true for centuries in "the Legislative state," and remains so today.
Thus the state Senate will now embark on an investigation of the selection of Gen. Robert Caslen as president of the University of South Carolina.
And don't worry about conflicts of interest, as Senate President Harvey Peeler (who announced the committee and named its members) did not inject himself into the search for the new USC president and had no preferred candidate.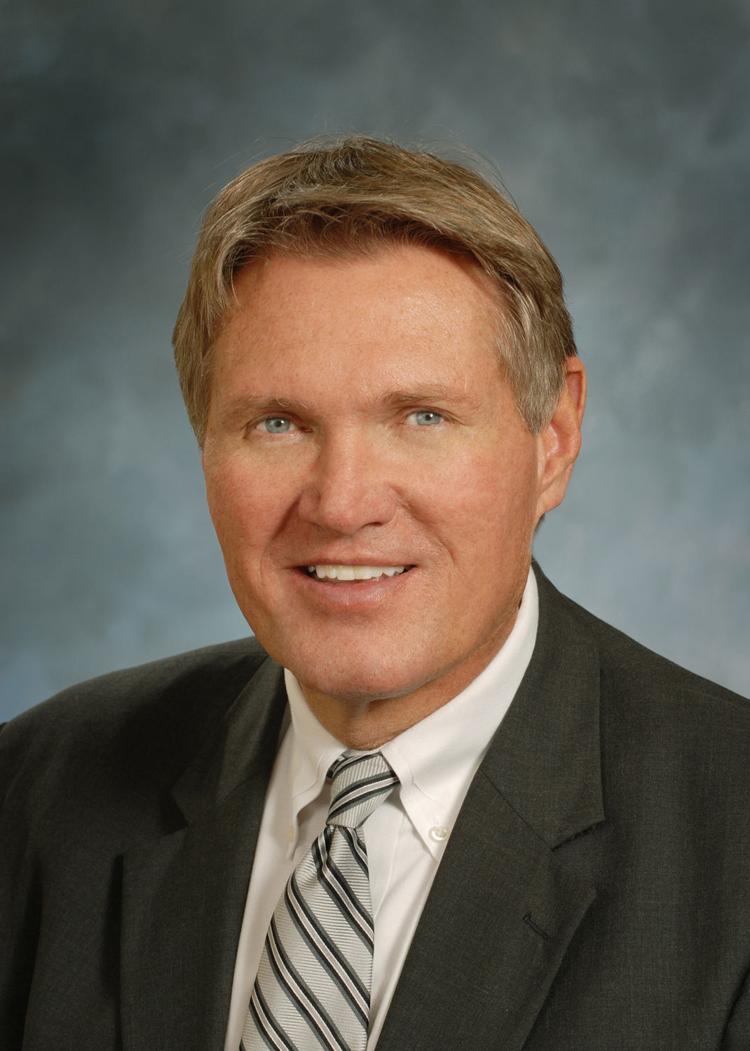 No, wait — it turns out Peeler tweeted to the world when the process began that a fellow senator with zero experience in higher education — Camden's Vincent Sheheen — was the clear choice for the job.  
But don't take my word for it, here's how it was reported in The State, Jan, 14, 2019:
"S.C. Senate President Harvey Peeler, R-Cherokee, wants Sen. Vincent Sheheen, D-Kershaw, to be the next president of the state's flagship university."
And here's what Peeler's tweet said:
"I think @vincentsheheen would be an excellent choice for the next President of the @UofSC. He has a pedigree of public service with an emphasis on Higher Ed. He is without a doubt the person for the job."
Without a doubt.  After all, he's a state senator.
And in Harvey Peeler's world, that is the be all and end all of life. As a 38-year veteran of the Senate, Peeler is burrowed so deeply into the fabric of that body that he can and does say such things with a straight face.  
None of this is to say I don't respect Peeler. As I've written before, I was involved in his first campaign for the Senate while working for Marvin Chernoff way back in the day.
I well remember when Peeler showed up at the office in 1980, very much a down-to-earth dairy farmer and very much wanting to be a state senator. I liked Harvey then and I like him now.
But his appointment of a committee to investigate Caslen's selection as USC president is both premature and counterproductive.
On the first count, Peeler's action is premature because the Southern Association of Colleges and Schools has already launched a formal inquiry into whether anything done by the USC Board of Trustees and/or Gov. Henry McMaster related to Caslen's appointment was in violation of that accrediting agency's policies.
While I doubt they will find anything improper occurred (and if you don't like that McMaster lobbied the USC Board in support of Caslen, then you should seek to amend the state Constitution; it makes the governor an ex-officio member of the board with the same right to express his preference and lobby for a candidate that any other member has), that inquiry is now underway.  
And it is the appropriate inquiry, one conducted by a professional accreditation agency which was established to deal with just this kind of thing on a non-political, non-state-entwined basis. That is their job, and they should be allowed to do it.
On the second count, Peeler's action is counterproductive because it hamstrings the Caslen presidency, putting a cloud over a highly decorated Army general who ran West Point in such a manner that it was ranked No. 1 by U.S. News & World Report on its list of "Top Public Schools."  
But we wouldn't want anything like that to happen here. We'd rather hold our breath and stomp our feet about such irrelevancies as, "Caslen isn't qualified, he doesn't even have a terminal degree."
By the way, I guarantee you that if the board had named then-USC Provost Joan Gabel as the new president (something I called for and criticized the board for failing to do), there would have been no talk of her not having a Ph.D. And everyone knows it. (Gabel is an attorney who segued into higher education and became a business school dean and provost).
Further, the irrelevance of that argument against Caslen is borne out by the job Gabel did get: president of the University of Minnesota, a higher paid, higher profile job than that at USC. Searching the web for stories about her appointment, I could find nothing about anyone at Minnesota attacking her for not having a Ph.D.
Sen. Peeler should suspend his committee unless and until SACS alleges misconduct occurred and calls for corrective and/or punitive action. Otherwise, move on.  
Fisher is president of Fisher Communications, a Columbia advertising and public relations firm. He is active in local issues involving the arts, conservation, business and politics. Let us know what you think: Email editor@free-times.com.