A seven-track album by John Bias topped The Post and Courier's list of best South Carolina albums in 2018, and a seven-track album by John Bias is again topping the newspaper's list of best South Carolina albums in 2022. 
In our Best of South Carolina Music collaboration with Columbia's The Free Times, Bias' three-piece rock band The Simplicity snagged the top spot with Valentine's Day release "Dahlin'." 
The album is lovestruck and lovesick and vivacious and theatrical, taking the spirited energy that guitarist, pianist and singer Bias, bassist Tommy Merritt and drummer Drew Lewis produce on stage and carrying it full-throttle into the studio.
The record was made with Charleston producer Ryan "Wolfgang" Zimmerman, who also worked on Band of Horses' 2022 record "Things Are Great" and the Susto catalog. 
"Wolfie is the subtle hand that moves mountains," Bias said.
"He has a hands-off approach but it's not aloof," added Lewis. "He's very concentrated on what the goal is and directs things back to the central idea while still encouraging you to continue down whatever creative path you're on at the moment."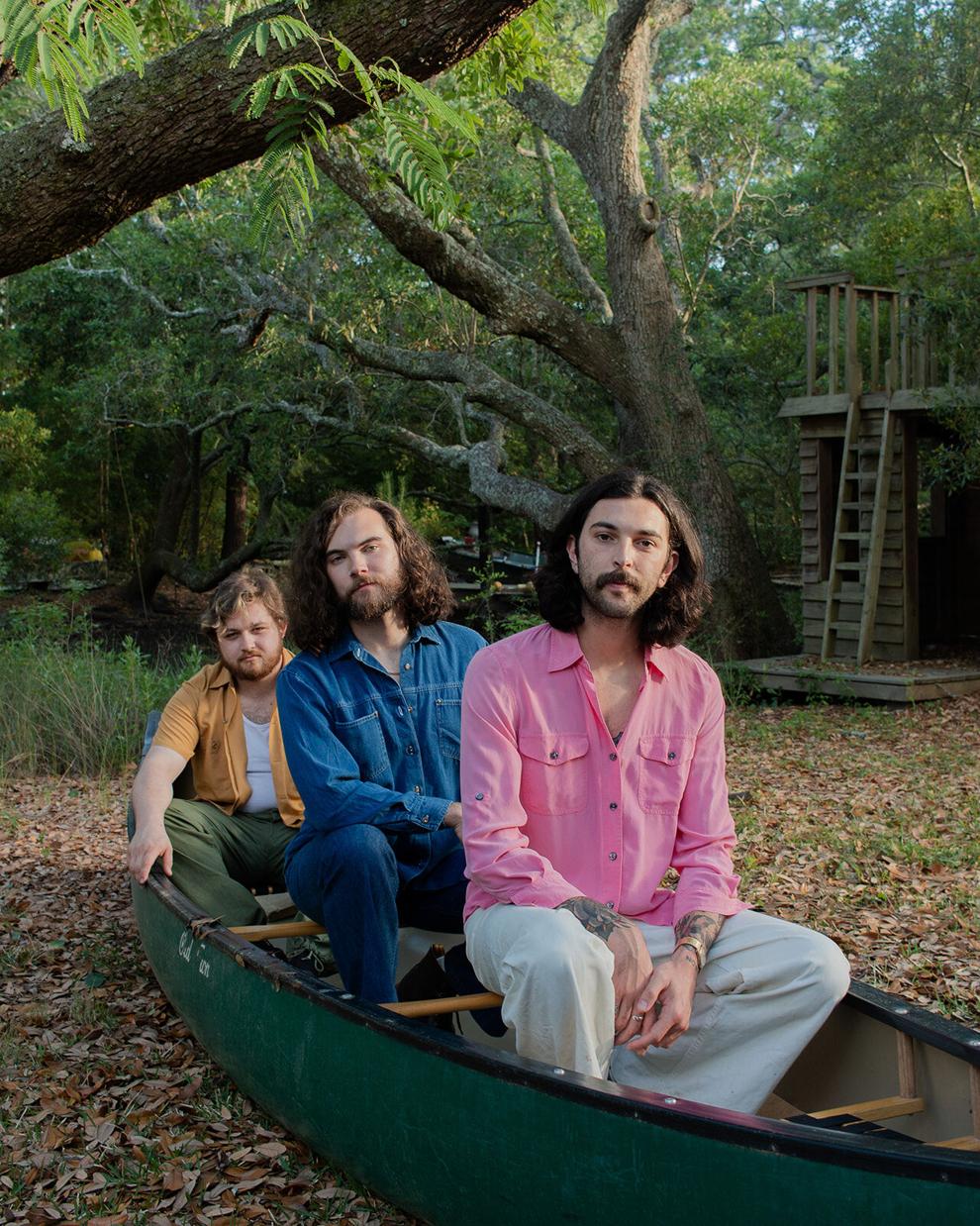 For The Simplicity, the goal was turn some demos tracked at a friend's place in Asheville into a more professional and crisper package. During the pandemic, the trio scraped together all their unemployment money and handed it over to Zimmerman to make the magic happen. 
They came in with five songs almost fully fleshed out. For the other two, they requested a little help from their friends. 
"Percy St." and "War" were recorded live off the floor with a small bubble of pals that contributed to the ambiance. Tyler Sim's piano playing, for instance, made it in, along with a chair squeak when he leaned back after tapping the last few keys. 
"It's always been a dream of mine to cut everything live on the floor," Lewis said. "Like, all the mics are on and you can hear the bleed into this and that, like the old Stones records and the old blues records. I feel like we were able to accomplish that in a really beautiful way with those two songs, where you hear the squeaking of the chair and maybe the tambourine is a little out of time or it's not on the two and four but it still has this really cool live vibe to it where you feel like you're in the room with the musicians." 
Another interesting note is that the roots for strutting-down-the-sunset-strip anthem "War" were configured by Bias on acoustic guitar just the night before; that track ended up replacing another one meant for the album. 
Piano also makes a lot of the songs on the disc, expanding what it means to play live for the three-piece that has taken to adding a fourth player for full instrumental potential.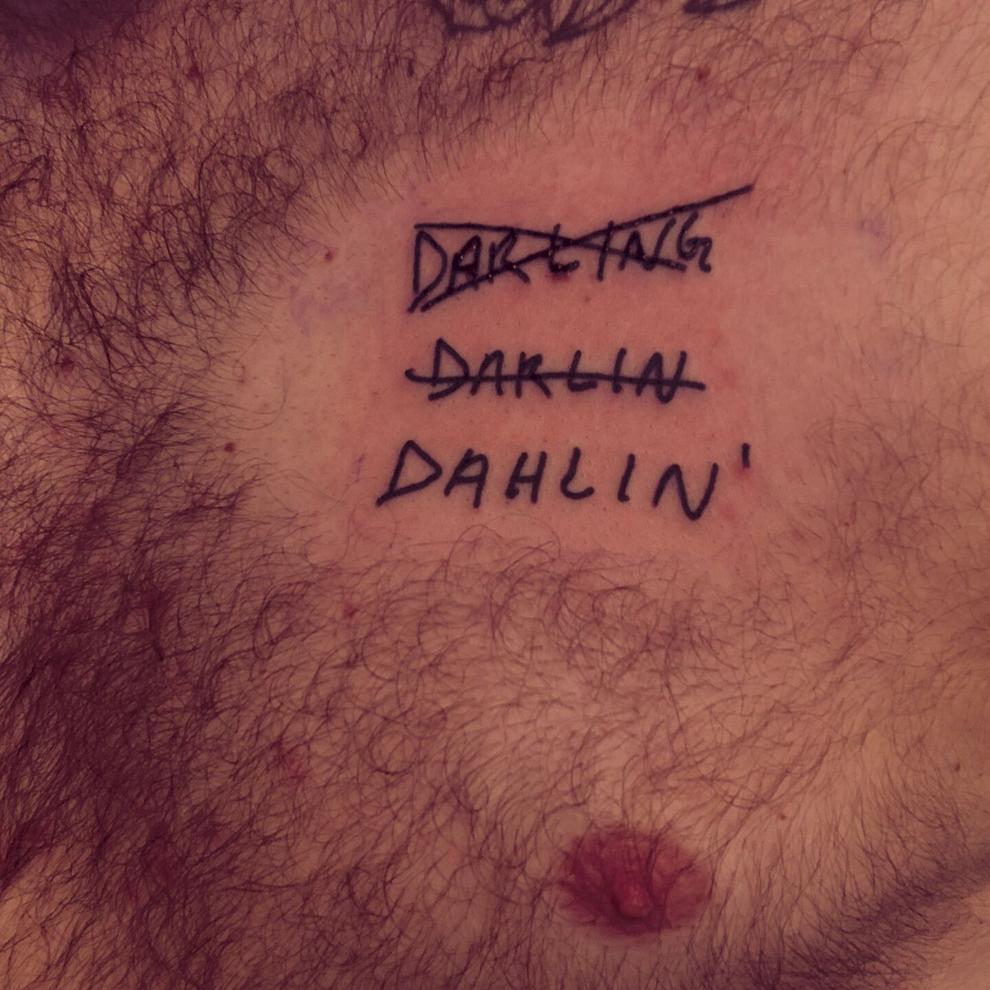 "We have that trio energy, but there are always going to be musical ideas that we want to work on that we couldn't always do with just the three of us," Bias said. "That's why 'Dahlin'' is such an important record for me. We were somehow able to collaborate with our friends and make a record that we all could be proud of."
A central theme to the disc is the many layers and stages of love. It's part of what bonded the three friends in the first place.
"We all had different points of view on a similar subject," Bias said. "That kind of helped with the writing, because, you know, love isn't just one thing or another; it's kind of all the things. It all really came from sitting there talking to the boys every day about our lives, when one of us is like, 'Man, I'm going to have to break up with this girl,' other person is like, 'I'm falling in love with this girl,' and other one's like, 'Well, I'm just so confused about what we are.'"
Lewis puts it this way: "We all shared these feelings, and we all wanted to play rock 'n' roll." 
Merritt remembers it all beginning with a car gyro in the rain.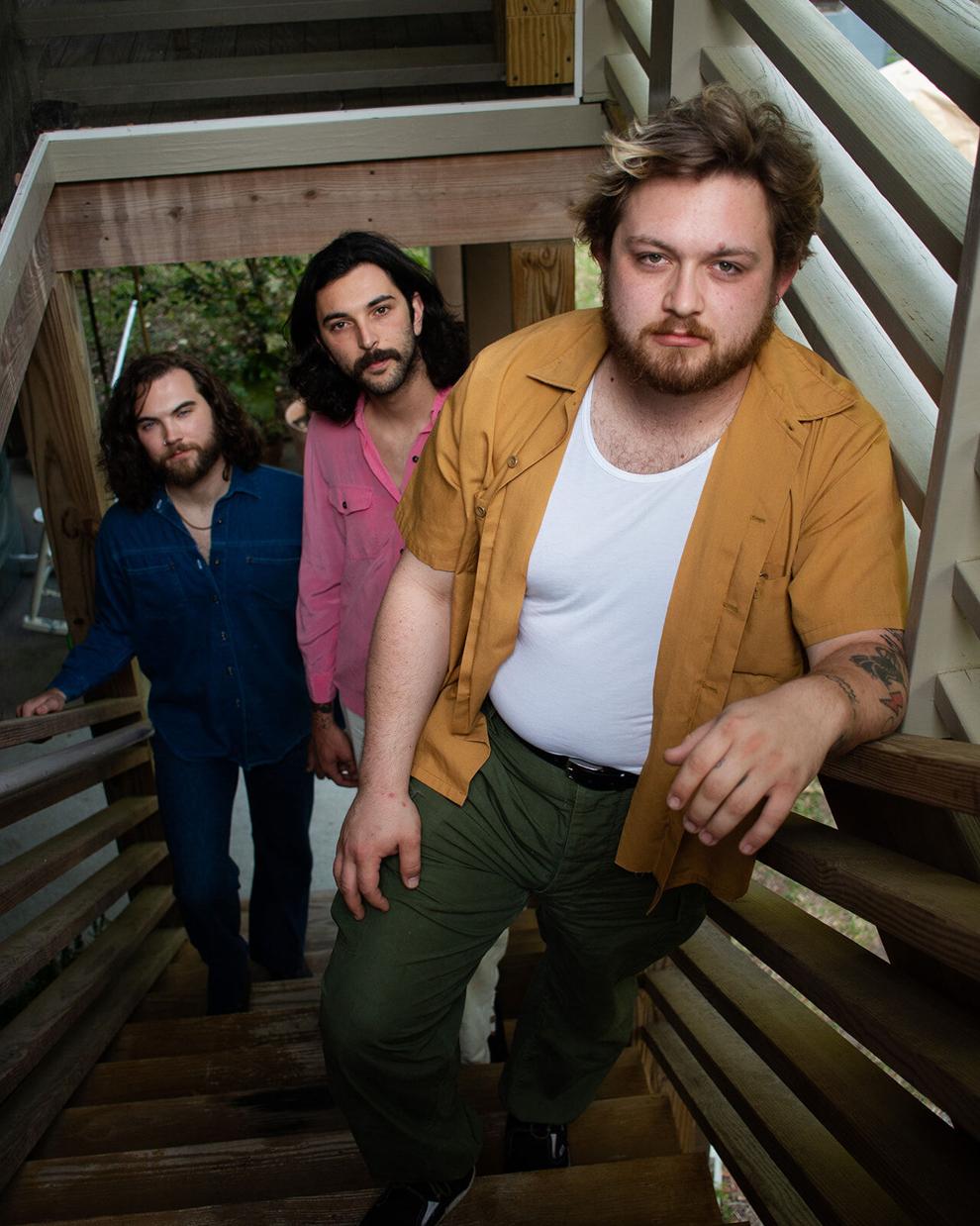 While on a lunch break at Guitar Center, where Merritt and Bias had just begun working together, Bias played one of his demos. Merritt told Bias he should quit his band and start something with him and his buddy Lewis. 
That subsequent three-hour jam session would become The Simplicity's first practice. 
Now, the trio is already working on their next record, and according to Bias, this one is less about relationships specifically and more about life as a whole. Musically, it's still focused on being a trio while also expanding and experimenting with more instrumentation. 
Until then, we have "Dahlin'" to remember 2022 by and enjoy live whenever The Simplicity graces us with a show around town. I hear their next one is in February at The Royal American.