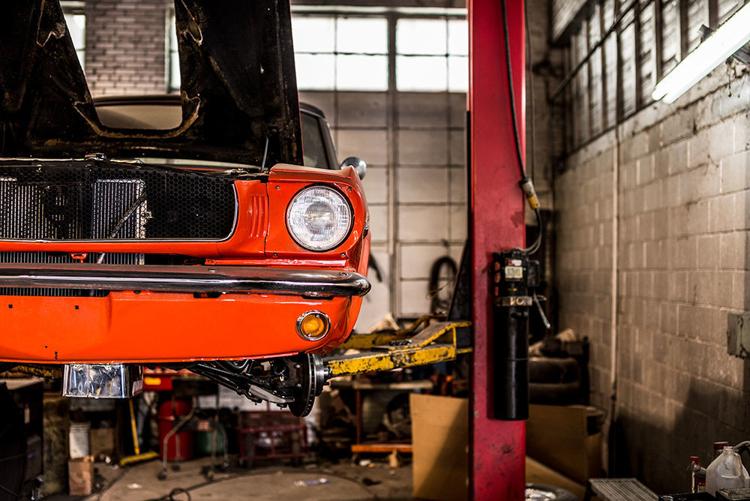 Best New Car Dealership
Jim Hudson
Runner-up: JT's
If you're looking for new wheels, the Jim Hudson Automotive Group has a host of offerings across several dealerships, from Audi to Buicks to Toyotas. Whether it's an SUV or a sports car, a sedan or a pickup, Jim Hudson will be able to hook you up.  
Honorable mentions: Love, Dick Dyer & Associates
Best Used Car Dealership
Enterprise Car Sales
Runner-up: JT's Chrysler Dodge Jeep RAM FIAT
If you are looking for wheels that aren't new, but will be new-to-you, Enterprise has a tremendous selection, with a wide variety of sedans, coupes, crossovers, hatchbacks, minivans, pickup trucks, SUVs and luxury cars. They also pride themselves on their low-pressure sales methods. If you see something you like, just let them know.
Honorable mentions: Golden Motors, Pound Automotive Group
Best Motorcycle Store
Harley Haven
Runner-up: Thunder Tower Harley-Davidson
Look, when you want a hog, you don't want some namby-pamby, crotch-rocket dirt bike. No, you want a hog — a real, fire-breathing, Easy Rider chopper. So what do you do? You get yourself a freaking Harley. And where do you get it? Harley Haven, of course. Oh, and if you're one of those mid-life crisis dudes who's never flogged it down the big slab? They'll teach you how to ride it, too.
Honorable mentions: Honda of Columbia, Soda City Cycles
Best Auto Repair
Complete Car Care
Runner-up: Barney's Ballentine Automotive
Complete Car Care has either won or been runner-up in this category pretty much since the inception of our Best of Columbia awards, which speaks volumes about the professional work done by Complete Car Care's knowledgeable mechanics. Whether your brakes start squealing or your engine starts smoking, Complete Car Care will have you back on the road in no time.
Honorable mentions: Minnie's Auto Repair, Abbott's Auto Care & Tire
Best Oil Change
Express Oil Change & Tire Engineers
Runner-up: Barney's Ballentine Automotive
Express rounds out its logo with the promise of 10-minute service. We've got enough things leaching time out of our lives these days. Let Express keep your oil change from taking up too much of yours.
Honorable mentions: Golden Motors, Midas
Best Car Wash
Frank's Car Wash
Runner-up: Constan Car Wash
A wise person once told us, "A clean car just drives better." We're not sure that's factually, scientifically true, but it sure sounds like the truth. When you want your ride to shine and sparkle, Frank's — which has numerous locations in the Midlands — will set you up. Bonus: Your kids will enjoy peering through the observation window and watching the car go through the wash.
Honorable mentions: J. Wayne's Mobile Auto Detailing, Jim Hudson Lexus
Best Tire Dealer
Nuttall Tire
Runner-up: Goodyear Auto Service Center
When it comes to tires, Nuttall's either got it, or they can get it for you. More than that, the venerable Millwood auto shop offers a variety of automotive repair and maintenance services.
Honorable mentions: Golden Motors, Midas
Best Driving School
Baldwin Driver Training
Runner-up: National Safety Council Driving Academy
The oldest accredited driving school in the Palmetto State, the AAA-approved Baldwin Driving Training has several convenient locations here in the Midlands. Whether you want your teenager to gain some valuable skills and experience, or you got a traffic ticket and are hoping to knock off some points, Baldwin is a good pick.
Honorable mention: Navigation Driving Academy
Best Cab or Rideshare Service
Uber
Runner-up: Lyft
Get home safe. And make sure everybody else on the road does, too. If you've had too many, just pull out your phone with that Uber app, cue up a ride, and roll on. When it's this easy, you really have no excuse.
Honorable mentions: Checker Yellow, Zapp RideShare
Best Limousine Service
Southern Valet & Transportation
Runner-up: Lyft
Want to ride in style? Call Southern Valet & Transportation. They have a wealth of car and shuttle service offerings, and they can get you — and a bunch of your friends — wherever you need to go, safely and with no hassle.
Honorable mentions: First Class Limo Service, Signature Transportation