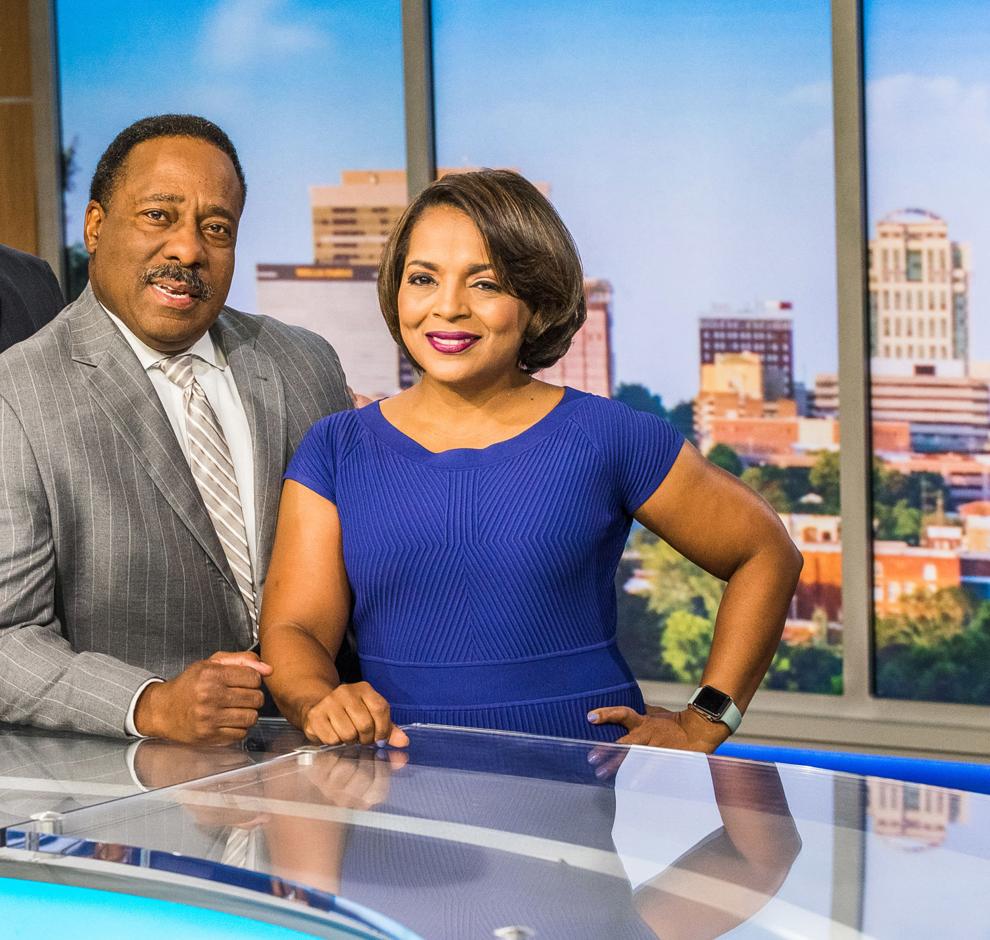 Best Local TV News
WIS
Runner-up: WLTX
Columbia's longtime NBC affiliate has, for years, been a highly regarded news outfit in the Midlands. Its reporters are seemingly omnipresent at city and county meetings, fires, crime scenes, court hearings, sporting events and more. The station was nominated for 11 Southeast Emmy Awards this year, and won three, including Best Morning Newscast for coverage during Hurricane Irma.
Honorable mentions: WOLO, WACH Fox
Best Anchorperson
Judi Gatson
Runner-up: Darci Strickland
A nearly 23-year veteran at WIS, Gatson is the First Lady of TV News in Columbia. She anchors the station's evening broadcasts, and is known for her smooth, conversational delivery of the news. She also maintains an active presence on social media, and often engages, sometimes spiritedly, with folks on Twitter.
Honorable mentions: Mary King, Andrea Mock
Best Weatherperson
Jim Gandy
Runner-up: Tim Miller
WLTX's chief meteorologist since 1999, Jim Gandy is a champion of science and media literacy in the sometimes-not-smart TV news landscape. He explains the weather — and the science behind climate and climate change — in an accessible way, and that makes him the best.
Honorable mentions: Von Gaskin, Dominic Brown
Best Sportscaster
Rick Henry
Runner-up: Reggie Anderson
Few things are certain in life. Well, a couple are certain: The sun will rise and Rick Henry will be on your TV talking about sports in Columbia. Henry recently marked his 30th year with WIS, the area's NBC affiliate. The station's sports director, Henry has covered massive events such as the Super Bowl, the Olympics, the Masters, and the World Series, but you are just as likely to find him patrolling the press box or sidelines at a USC women's hoops game or a high school football game.
Honorable mentions: Corey Miller, Joe Gorchow
Best Local Website — News
Runner-up: wistv.com
If you're looking for smart takes on local topics, you head to Free Times' website, where we've got everything from Columbia City Council exposés to hot restaurant news.
Honorable mentions: colatoday.com, wltx.com
Best Local Website — Sports
Runner-up: wistv.com
The official USC athletics website is your go-to for all things Gamecock sports: scores, schedules, rosters, recaps and reports on each and every one of Carolina's varsity sports. Yes, that includes football.
Honorable mentions: wltx.com, gogamecocks.com
Best Local Website — Music/Entertainment
Runner-up: colatoday.com
Free Times started out covering music and entertainment, and while we've added to that mission over the years, introducing our readers to great local musicians and keeping them apprised of interesting happenings remains one of our most crucial goals. We're glad to see many of you like what we're doing.
Honorable mentions: scenesc.com, sodacityfizz.com
Best Radio Station
Rock 99.7 FM The Panda
Runner-up: WXRY 99.3 FM
As we were putting together this year's Best of Columbia issue, The Panda featured a poll on its website asking, "What active rock band do you want more of on PANDAmonium?" Five Finger Death Punch, Sevendust, Avenged Sevenfold, Fozzy, Korn, and Papa Roach were the options. Whichever way the poll ends up, it seems you all are quite fond of the modern rock mix they have already.
Honorable mentions: WWDM 101.3 The Big DM, WUSC 90.5 FM
Best Local Radio Personality
Kelly Nash
Runner-up: DJ Prince Ice
Nash is a mainstay on country station WCOS. He is one of the co-hosts of The Morning Rush, one of the most popular morning shows in the Midlands. He has been a radio personality for more than 20 years and has also worked in markets across the country, including in Cleveland and New York City.
Honorable mentions: Sadie Black, DJ Corduroy (Maquel Parks)
Best Local Tweeter
Drinking Ticket, @drinkingticket
Runner-up: Chris Trainor, @christrainorsc
Created by University of South Carolina grad and bar owner Alex Waelde, the DrinkingTicket Twitter account has more than 77,000 followers and traffics in information about such topics as car accidents, crime, drinking specials and whether undercover agents are currently handing out tickets in Five Points.
Honorable mentions: Bakari Lebby, @karilebby; Gavin Jackson, @gavinjackson
Best Local Instagram
@colatoday
Runner-up: @columbia.sc.memes
The Instagram account of news aggregator COLAToday is a favorite among those who like beautiful photos and feeling connected to the Midlands.
Honorable mentions: @crushrushsc, @famouslydapper
Biggest Media Hog
Donald Trump
Runner-up: Steve Benjamin
Duh — Cheeto Palpatine is the biggest media hog in every market in the country.
Honorable mentions: Dick Harpootlian, Henry McMaster