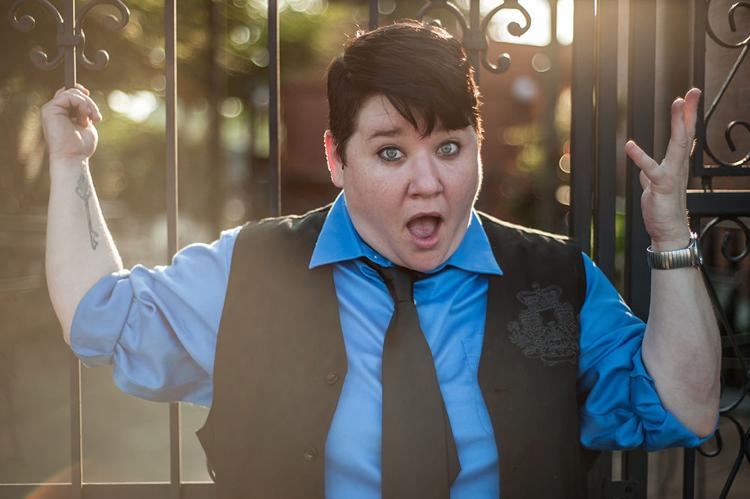 Best Annual Event or Festival
Columbia's Greek Festival
Runner-up: St. Pat's in Five Points
It would be enough if the Greek Festival were just a tasty Mediterranean smorgasbord — Gyros! Keftedes! Dolmades! Spanakopita! But this beloved annual event is just as much defined by its intensely, sincerely welcoming vibe, a feeling that stretches from the vendors to the music and dance demonstrations to the food.
Honorable mentions: Indie Grits, Rosewood Crawfish Festival
Best Art Gallery
Tapp's Arts Center
Runner-up: 701 Center for Contemporary Art
Tapp's has really come into its own under the leadership of Caitlin Bright, consistently programming at the fringes of the local scene without sacrificing quality.
Honorable mention: if ART Gallery
Best Local or Regional Museum
Columbia Museum of Art
Runner-up: South Carolina State Museum
Where else in Columbia — or South Carolina, for that matter — can you see Monet's View of the Seine? Or Botticelli's Nativity? Or a wealth of classic Chinese or contemporary American art? Nowhere but the Columbia Museum of Art, which also opens its doors for a holy host of hip events — like the quarterly Arts and Draughts parties — every year.
Honorable mention: EdVenture Children's Museum
Best Visual Artist
Blue Sky
Runner-up: Lucas Sams
Two words, baby: Busted Plug. OK, one more: Tunnelvision. All right, last one: Neverbust.
Honorable mentions: Michaela Pilar Brown, Trahern Cook
Best Local Comedian
Jenn Snyder
Runner-up: Topher Riddle
Apart from being one of the funniest and most visible members of Columbia's burgeoning underground comedy scene, Snyder uses her material to upend regional stereotypes and to shine a light on the experiences of queer Southerners.
Honorable mentions: Patrick Fowler, Jake Staley
Best Dance Company
Columbia City Ballet
Runner-up: Southern Strutt Dance Studio
Artistic and executive director William Starrett has built quite the enterprise with the Columbia City Ballet. The company has more than 30 paid dancers and more than 2,000 season members. You don't have to travel out of town to see top-notch ballet performances.
Honorable mentions: Broadway Bound Musical Theatre Company, Sincopao Flamenco
Best Dance Studio or School
Columbia Conservatory of Dance
Runner-up: Blue Moon Ballroom
If you have an aspiring young dancer in your family, you may want to check out the Columbia Conservatory of Dance. The institution has dancers from noted companies such as the American Ballet Theater, the Joffrey Ballet, Pacific Northwest Ballet, New York City Ballet, Cleveland San Jose Ballet, National Ballet of Canada, and Royal Winnipeg Ballet.
Honorable mentions: Broadway Bound Musical Theatre Company, Southeastern School Of Ballet
Best Local Theater Company
Trustus Theatre
Runner-up: Town Theatre
Free Times brings this up a lot, but it really is kind of amazing that we have a theater company as daring and ambitious as Trustus here in Columbia. From wading into issues of historical racism and memory by adapting local band The Restoration's Constance concept album, to something like the recent Fest 24, which brought five shows from conception to performance in 24 hours, Trustus never stops pushing the envelope.
Honorable mentions: Tomorrowquest Theatre, Full Circle Productions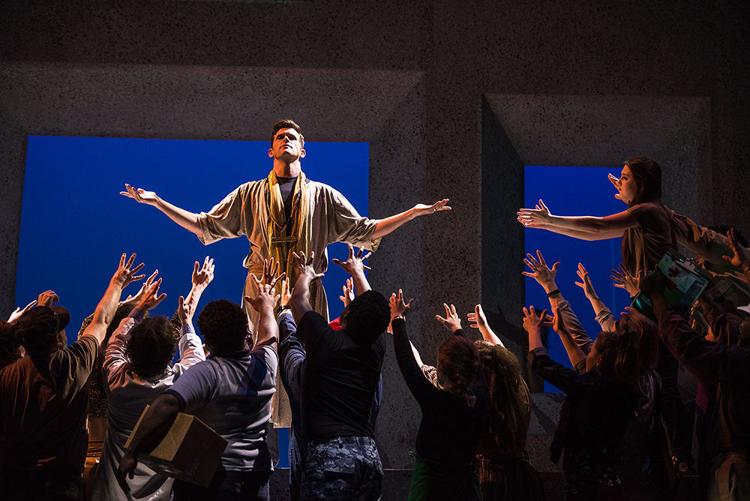 Best Local Theater Production
Leonard Bernstein MASS, USC
Runner-up: Fun Home, Trustus Theatre
From its huge scope (including 205 performers) to its stark but beautiful modern set design, to the sensational performances (particularly Kevin Vortmann as the Celebrant, one of the most demanding roles you'll find on the stage), to the honest treatment of the 1971 piece's still resonant exploration of spirituality and religion, the University of South Carolina's production of the Bernstein masterwork lived up to the hype.
Honorable mentions: A Raisin in the Sun, Workshop Theatre; Seussical the Musical, Broadway Bound
Best Movie Theater
Nickelodeon Theatre
Runner-up: Regal Cinemas Columbiana Grande 14
Main Street's Nickelodeon Theatre, the only nonprofit arthouse film theater in South Carolina, continues to offer a dynamic array of programming. From cutting edge indie films to carefully cultivated series to repertory showings of beloved mainstream classics, the Nick is a must for movie lovers. Plus, their popcorn's amazing and they've got lots of cold beer.
Honorable mention: Regal Cinemas Sandhill 16 IMAX & RPX