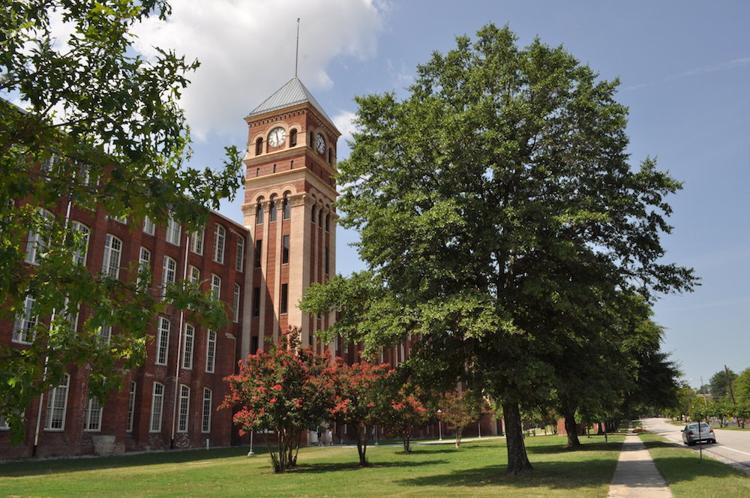 Best Neighborhood
Forest Acres
Runner-up: Shandon
It's only a little more than 10 minutes to downtown, and once you get away from the main thoroughfares, the streets are quiet and cozy. There's a solid mix of quality chain establishments and local bars and restaurants. Indeed, Forest Acres is as pleasant a corner as you'll find to hang your hat in the Midlands. (Bonus points for pizza: Any neighborhood where you can pick between Pizza Joint and Village Idiot on any given night is good by us.)
Honorable mentions: Cayce, Rosewood
Best New Home Community
Saluda River Club
Runner-up: Portrait Hill
Sure, this Lexington development is filled with soaring, impeccable homes. But there are a lot of neighborhoods like that in that neck of the woods. What sets Saluda River Club apart is a slew of amenities, such as the Chickawa Outdoor Center, an amphitheater, a fitness center, picnic areas, outdoor fire pits, a clubhouse with a pool, a dog park, a fitness center, a community garden and more.
Best Apartment Community
Canalside
Runner-up: 700 Woodrow
Canalside has one of the best views in Columbia. The eye shot to the downtown skyline at dusk is phenomenal. With Riverfront Park and the body of flowing water that sort of defines the Soda City stimulating your senses whenever you need perspective, it's no wonder that Canalside has a leg up on other apartments.
Honorable mentions: Granby Crossing, 42 Magnolia
Best Retirement Community
Still Hopes Episcopal Retirement Community
Runner-up: Wildewood Downs
As it's tucked back off Knox Abbott, you can't see this utopia from the road. If you're ever granted the privilege of entering before retirement, you'll be amazed how nice it is — a pool, an old English manor-looking pond. They've got dining options. Their little paradise will make any heathen convert to Episcopalism and wish you could live there before retirement.
Honorable mentions: Agape, Heritage at Lowman
Best Off-Campus Student Housing
Runner-up: The Hub
The Mills — which consist of former textile factories Olympia and Granby as well as the recently built outer brick apartments — are in the historic Olympia neighborhood, which gives them a unique sense of place in Columbia. The complex has restaurants, including the pretty awesome White Duck Taco. And they have pools, gyms and other amenities. It's pretty damn luxurious compared to what students had 10 or 15 years ago. And the apartment buildings preserved part of Columbia's history.