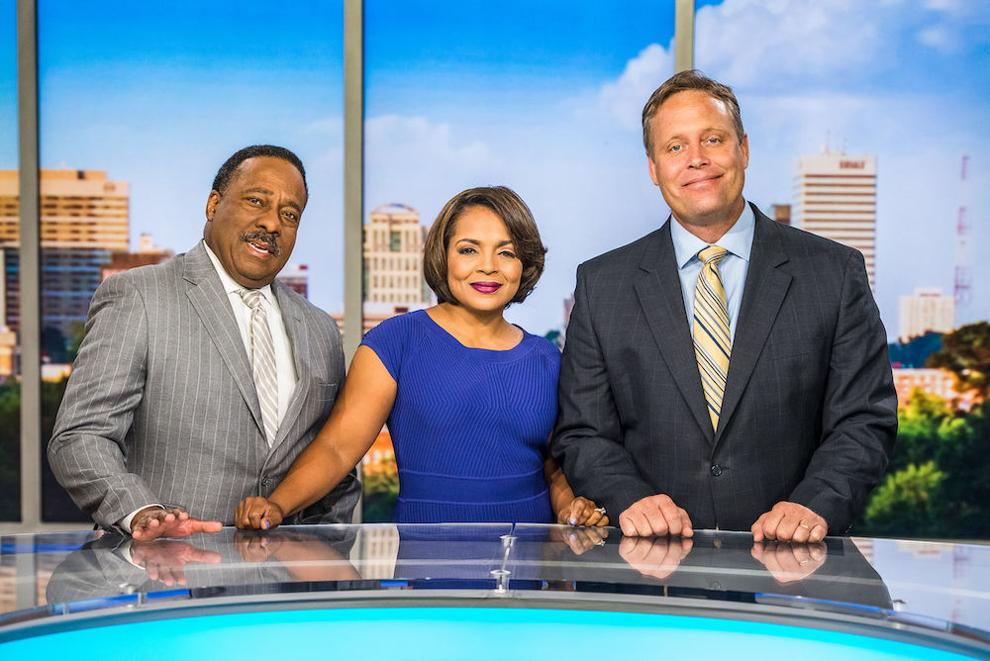 Best Local TV News
WIS
Runner-up: WLTX
Columbia's NBC affiliate has long been a favorite with Free Times readers, and for good reason. The station's reporters — from veterans like Jack Kuenzie to young bucks like Chad Mills and beyond — are ever-present at events across the city, and its in-studio anchors and meteorologists do solid work.
Honorable mentions: WACH, WOLO
Best Anchorperson
Judi Gatson
Runner-up: Dawndy Mercer Plank
Gatson has been an on-screen presence for WIS for 22 years and has become one of the most trusted names in TV news in South Carolina. The anchor has won multiple Emmys and delivers the news with a unique flair and a twinkle in her eye. 
Honorable mentions: Ben Hoover, Darci Strickland
Best Weatherperson
Ben Tanner — WIS
Runner-up: Jim Gandy
There's something special about the person who lets you know when to wear a jacket or stay out of the heat. In that way, Ben Tanner is Columbia's best parent. In an emergency, he's proven he'll be there.
Honorable mentions: Tim Miller, Von Gaskin 
Best Sportscaster
Rick Henry
Runner-up: Reggie Anderson
Let's get real: Rick Henry owns this category. Year after year after year Free Times readers put him in the top spot. There's a reason for that: For 29 years, Henry has dominated the sports media scene in Columbia, tirelessly covering the Gamecocks across all sports, as well as all the local high school teams and everything in between. 
Honorable mention: Joe Gorchow
Best Local Website — News
Runner-up: free-times.com
The NBC affiliate's homepage — wistv.com — is a one-stop shop for residents of the Midlands who are looking for the latest in news, weather, sports, events and more. The focus of the site is mostly trained on the Columbia area, but also features links to stories from across the state, nation and world. Plenty of video, too. Get bored during the day or need to hear about the buzz in Columbia? Just scroll through the site.
Honorable mentions: thestate.com, wltx.com
Best Local Website — Sports
Runner-up: wistv.com
We're guessing an assload (scientific term) of Gamecocks fans voted in this category, because gamecocksonline.com is the University of South Carolina's official athletics website. While you won't find objective coverage of the Gamecocks there, you will find everything you need in terms of schedules, rosters, links to purchase game tickets and more.
Honorable mentions: free-times.com, wltx.com
Best Local Website — Music/Entertainment
Runner-up: musicfarm.com
At Free Times, we think highly of the local options we have for music and entertainment in this city. As such, we aim to bring a critically minded, well-rounded approach to covering them. And it seems you like what we're doing.
Honorable mentions: scenesc.com, ColaJazz.com
Best Radio Station
WNOK 104.7
Runner-up: Q93.5
LCD Soundsystem once sang, "You wanted a hit / But maybe we don't do hits." WNOK 104.7 is not like LCD Soundsystem, nor is it a station where you're likely to hear those indie dance-rock champions. What you will get is a solid cross-section of the pop singers, slick rock bands and hip-hop stars making noise in music's mainstream realms.
Honorable mentions: Rock 99.7, WXRY 99.3
Best Local Radio Personality
Jonathon Rush (97.5 WCOS)
Runner-up: Croghan (Q93.5)
Jonathon Rush and his a.m. radio show The Morning Rush started in Columbia in 1988. The show is home grown, unlike those syndicated shows on your drive to work, making Rush's laughs taste a bit sweeter. He can balance the jokes with some serious moments without sounding too preachy. He's a reliable voice to wake you up.  
Honorable mentions: Sadie Black, Steve Varholy
Best Local Tweeter
Chris Trainor @christrainorsc
Runner-up: Bakari Lebby @karilebby
Chris Trainor is one of the hardest-working, funniest, most likable-yet-persistent reporters we've ever met, and his Twitter account reflects all that. Oh, and he runs Free Times' social media accounts, too.
Honorable mentions: Wayne Cousins @cousinwayne, Clair Hollingsworth @nastywomanatlaw
Best Local Instagram
@colatoday
Runner-up: @ColaTownFoodie
COLAtoday zoomed onto the local scene just months ago, but it's gained a huge Instagram following for its well-curated, beautifully photographed takes on all things Midlands. 
Honorable mentions: @columbia.sc.memes, @theangrywhale
Biggest Media Hog
Donald Trump
Runner-up: Steve Benjamin
Look, the media coverage of our current president has been huge, OK? On the campaign trail, television outlets couldn't get enough of his incendiary rhetoric. Tremendous. And his nonstop tweets since taking office — tirades the likes of which we've never seen before. He knows words. They might not be the best words. But we're definitely paying attention.
Honorable mentions: Alicia Barnes, Nikki Haley
---