Best Barber Shop
Runner-up: Circa Barbershop
This Five Points shop has a retro feel and classic service. Along with a trim you can get a shave with a hot lather and warm towel. With their South Hospitality Haircut, after your do's done, they'll clean up the scruff on your neck and give you a shoulder massage. Kids and seniors also get discounted prices. Hell, they'll shine your shoes if you're into that. 
Honorable mentions: Studio O2, Great Clips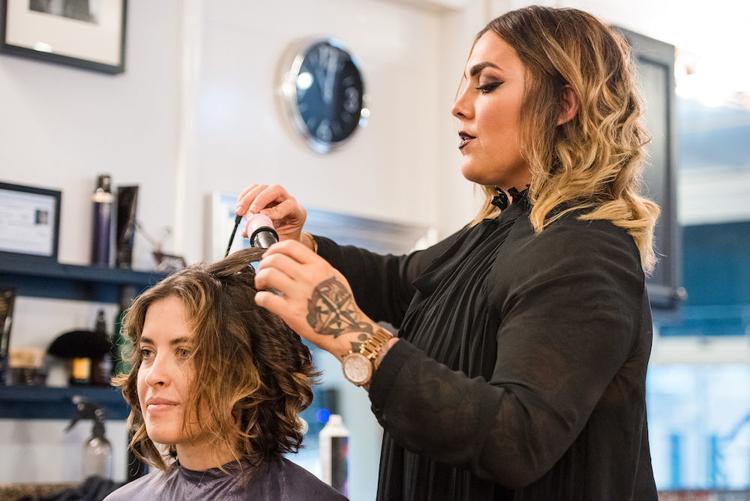 Best Hair Salon
Runner-up: Metropolis Salon & Dry Bar
A great haircut, color or styling session should be an experience. At Studio O2, the contemporary feel and excellent stylists will do you up right. 
Honorable mentions: Shear Indulgence, Capelli Salon
Best Hair Stylist
Runner-up: Robin Gottlieb — Robin Gottlieb Hair Studio
With so many stylists in the Capital City, it takes a devoted following for any one stylist to win this category. Sally will hook you up.
Honorable mentions: Mark Ziegler — Five Points Salon, Gregory Garrett — Metropolis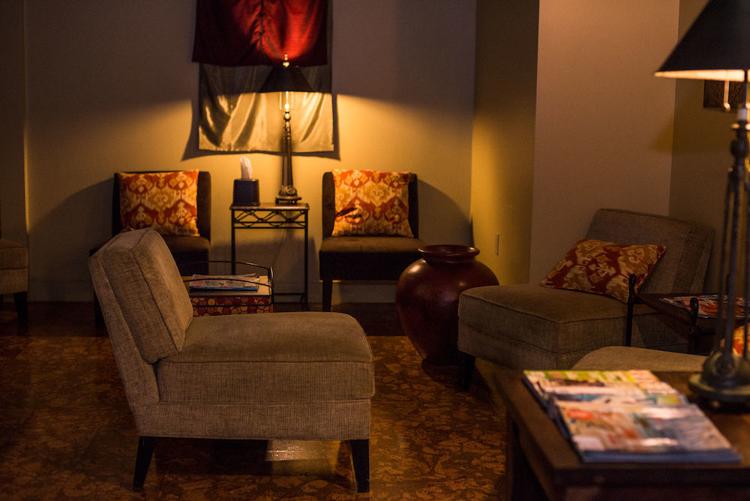 Best Day Spa
Urban Nirvana
Runner-up: Occo Luxury Spa
To be honest, Nevermind was quite possibly the most influential album of the last half century. Equal parts lo-fi and ferocious, it spoke deeply to the angst of its generation. It … wait, what's that? Oh, Urban Nirvana. Oh, OK. Yeah, they've got great massages, body wraps, facials, scrubs and more.
Honorable mentions: Stacey O Studio, Pura
Best Massage Therapist
Andrea Hutto — Occo Luxury Spa
Runner-up: Josh Coates — Stacey O. Studio
You've only got one body. And it's filled with hundreds of muscles that get abused by use or underuse. Andrea Hutto is apparently the best at keeping your inner wires springy.  
Honorable mentions: Jen Brown — Bliss Massage Therapy, Heather Ferry — Heavenly Hands Massage
Best Yoga Studio
Runner-up: Pink Lotus Yoga Center
City Yoga helps you cultivate strength and balance in not just your body, but your mind and heart as well. Its peaceful, lovely studio is tucked away in Five Points, convenient to lots of areas of the city.
Honorable mentions: Yoga Masala, FIT Columbia 
Best Fitness Club 
MÜV Fitness
Runner-up: Jamie Scott Fitness
MÜV Fitness has six Midlands locations and they're all well-appointed, with all the cardio and resistance machines you could hope for, a variety of classes — yoga included — and a variety of other amenities — check out those MÜVIE Centers, where you can do your cardio while watching a flick.
Honorable mentions: Planet Fitness, CrossFit Soda City
Best Crossfit
CrossFit Soda City
Runner-up: Carolina Crossfit
When you join CrossFit Soda City, you're part of the wider Crossfit community. They've got discounts for couples, military, law enforcement, first responders and teachers. No matter your occupation, CrossFit Soda City gives people a way to get ripped and a community to belong to.
Honorable mentions: Crossfit Rivalry, Forest Drive Crossfit 
Best Pilates
Runner-up: Pure Barre
FIT Columbia offers a variety of strengthening and stretching classes, including aerial yoga, wall yoga, Thai yoga massage and stretch therapy. And while they're not a Pilates studio per se, Free Times readers think FIT Columbia is tops when it comes to building core strength and balance. 
Honorable mentions: Bikram Yoga, Pilates of Forest Acres
Best Tattoo Artist
Runner-up: Shane Anderson — Animated Canvas
With a penchant for natural objects and animals, Shannon Purvis Barron is the kind of tattooer who goes beyond putting marks on people's skin. She's an artist who depicts the essence of the entity you want immortalize. Maybe that why so many people go to her for permanent dedications to their pets, according to her Instagram. She's also worked with breast cancer survivors to alter the perception of their scars. She's a talent worthy of a national stage, but we have her here.
Honorable mentions: Gaia Marika — Mr. Shorty's Tattoo Emporium, Wayne Munn — Tatway Tattoo
Best Tattoo Studio
Runner-up: Animated Canvas
Indigo Rose tattoos in a range of styles, working to ensure your image has not only the proper look but the right feel. You never feel like a mere client they're trying to get in and out. Whether it's your idea or some of their unique flash art, Indigo Rose can put on your skin what you've got in your heart.
Honorable mentions: Sickle and Moon, Tatway Tattoos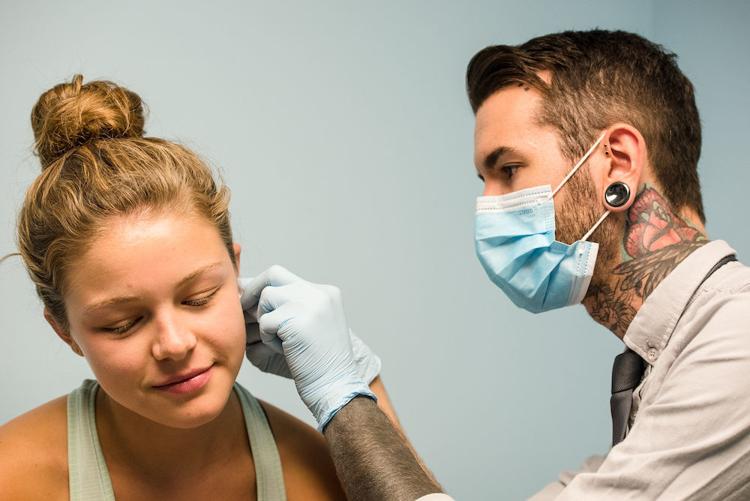 Best Piercing Studio
Runner-up: Knotty Headz
Ears, nose, eyebrow, lips, belly button, penis, vagina or most anywhere else, Immaculate will put adornment on your body. They also have a wide-ranging jewelry selection at their store. They take pride in their well-trained staff of piercers who go far beyond the state's requirements for such a job. 
Honorable mentions: Ouch! Piercings and Tattoos
Best Hospital
Runner-up: Palmetto Health Richland
Lexington's hospital system continues to be a favorite with readers. We can see why: It offers a full slate of medical care and wellness initiatives, including expert Alzheimer's care, a birth center, general surgery, weight-loss surgery, a heart center, a cancer center and much more. If you're sick, they'll get you well.
Honorable mentions: Palmetto Health Baptist, Palmetto Health Parkridge 
Best Urgent Care
Runner-up: Lexington Medical Center
Last year, the entire Free Times staff was drug-tested at Doctors Care. So I guess we'll let you use your own opinion of the clear-headedness of our coverage to judge the validity of their win in this category.  
Honorable mentions: Palmetto Health Parkridge, Palmetto Baptist 
Best Pediatric Care
Sandhills Pediatrics
Runner-up: Palmetto Pediatrics
Any parent will tell you there are few things more stressful than when your children are sick. There's nothing you want more than to help them get better. Sandhills Pediatric can help. The practice has 19 pediatricians, all of whom are certified by the American Board of Pediatrics.
Honorable mentions: Lexington Pediatric Practice, Pediatric Associates
Best Pain Management Clinic
Palmetto Pain Management
Runner-up: Healthsource Chiropractic
Chronic pain is serious. If you're suffering, Palmetto Pain Management is a place to start to get some relief. 
Honorable mentions: The Acupuncture Clinic, Vertex PT
Best Dentist
West Columbia Family Dentistry
Runner-up: Forest Acres Dentistry
With three top-notch dentists and a bevy of caring staff, West Columbia Family Dentistry is the gold standard for oral health. In addition to regular cleaning services, they offer everything from crowns to endodontic procedures to dentures to teeth whitening. 
Honorable mentions: Cottingham Family Dentistry, Devine Dentistry 
Best Eye Doctor or Group
Columbia Eye Clinic
Runner-up: Carolina Eye Center
The largest ophthalmology practice in the Midlands — it has some 14 doctors — is also the favorite of Free Times readers. Whether you need laser surgery or just a new pair of glasses, they'll hook you up. 
Honorable mentions: Devine Eyes, 20!20 Vision
Best Chiropractor
The Joint
Runner-up: Capital City Chiropractic
The Joint was, according to its website, founded with the "vision to transform the traditional, often misunderstood concept of routine chiropractic care by making it more convenient, friendly and affordable." With three Midlands locations, they do well by that ambition.
Honorable mentions: Eric Nazarenko — Old Mill Chiropractic, Healthsource Chiropractic
Best Orthopedic Practice
Midlands Orthopaedic and Neurosurgery
Runner-up: Palmetto Health USC Orthopedics
We're not doctors here at Free Times, so we don't have the accreditation to judge this practice's claim that they "provide excellent patient care in a private practice setting at a lower cost than hospital systems are able to offer," but we're inclined to take Best of Columbia voters' word for it.
Best Physical Therapy Practice
Runner-up: Pinnacle Physical Therapy
There are so many ways the world can hurt you. Drayer is a national physical therapy specialist that's grown from one clinic in 2002 to more than 140 today. They offer aquatic therapy, geriatric services, and much more to get and keep your body in working order.
Honorable mentions: Vertex, Vital Energy
Best Dermatology Practice
Columbia Skin Clinic
Runner-up: Carolinas Dermatology
They've got two locations in the Columbia area, one near Palmetto Health Richland and another in Irmo. If you happen to commute into town from Camden, they even have a location in the Kershaw County seat. You can get Botox or get screened for skin cancer. Anything having to do with skin, they can take care of it.
Honorable mentions: Pierre Jaffee, MD 
Best Acupuncturist
Li Huang
Runner-up: Meghan Cole — Palmetto Acupuncture
Why is Dr. Li Huang the best-loved acupuncturist among Free Times readers? Maybe because he's well versed in both Western medicine — having been a surgeon in Beijing — and traditional Chinese acupuncture and herbal medicine. Maybe because he helps patients with a range of conditions from chronic pain to sports injuries. Maybe because he seems like a good guy. Anyway, see him for all your tiny-needle needs. 
Honorable mentions: Martin Herbkersman — Palmetto Acupuncture, Alison Beard — Palmetto Acupuncture
Best Family Practice
Lexington Family Practice
Runner-up: Woodhill Family Practice
With locations all over the Midlands, Lexington Family Practice is always convenient — and they actually care, rather than wanting to get you in and out.
Honorable mentions: Providence Family Medicine, Lake Murray Family Practice
Best Hospice
Agape Hospice House
Runner-up: Heartstrings Hospice
Agape Hospice provides compassionate care in an embracing and faith-based manner. It was founded on providing the most service and comfort possible to residents and their families in those difficult and important days.
Best Orthodontist
Richard Boyd — Boyd Orthodontics
Runner-up: Jim Whitehead — Whitehead Orthodontics
He may make your awkward teenage years even more dentally weird, but you'll thank Dr. Boyd when you're grown. Also, if your teeth are busted-looking because your parents didn't believe in the orthodontist, you can go as an adult as well. 
Honorable mentions: Davis Orthodontics, Green Orthodontics
---