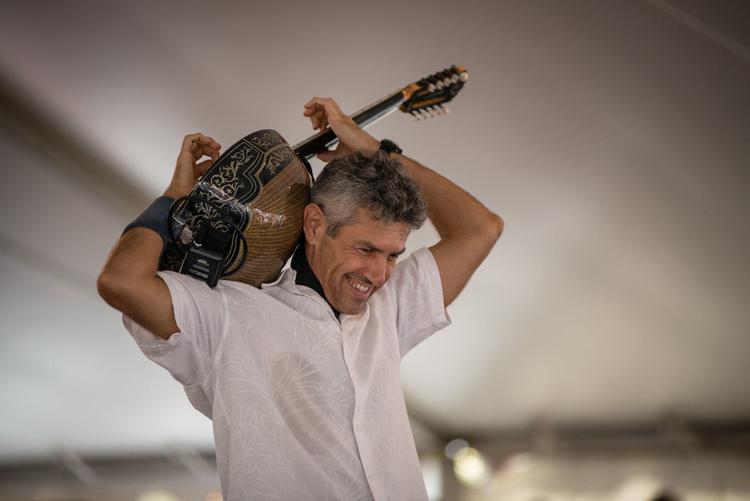 Best Annual Event or Festival
Greek Festival
Runner-up: St. Pat's in Five Points
It's more than just the gyros, spanakopita, baklava, meatballs, souvlaki and other tasty Greek treats on offer from the various vendors. It's just as much the infectiously festive atmosphere and laid-back, family-friendly feel that make Holy Trinity Greek Orthodox Cathedral's annual festival a Columbia staple.
Honorable mentions: Rosewood Crawfish Festival, Indie Grits
Best Art Gallery
Columbia Museum of Art
Runner-up: Tapp's
It honestly seems a little unfair that the Columbia Museum of Art should win this award. After all, it's not merely an art gallery, but a collection of galleries — some featuring recent rotating exhibitions such as Light Beings (collecting evocative, emotive works by Pakistani painter Sana Arjumand) and Salvador Dalí's Fantastical Fairy Tales, with other sections dedicated to showcasing items from the museum's impressive permanent collections. Whatever you call it, the museum is a resource we're lucky to have.
Honorable mentions: City Art, 701 Center for Contemporary Art
Best Local or Regional Museum
SC State Museum
Runner-up: Columbia Museum of Art
The State Museum remains a favorite in Columbia. The museum's four floors feature permanent, changing and traveling exhibits, and the 55-foot digital planetarium takes guests from the Capital City to the stars. The museum also was integral in shepherding local planning for the recent solar eclipse. Plus, GIANT SHARK!
Honorable mention: EdVenture
Best Dance Company
Columbia City Ballet
Runner-up: Southern Strutt
Every year they bring classics to the stage. Dracula is a blood-filled bow to audiences and The Nutcracker never gets old. What sets Columbia City Ballet apart is their willingness to experiment and create original works such as Emanuel, dedicated to the nine slain in Charleston's Mother Emanuel Church, as well as Off the Wall which sets the Gullah culture artwork of Jonathan Green into motion.
Honorable mentions: USC Dance Company, South Carolina Dance Company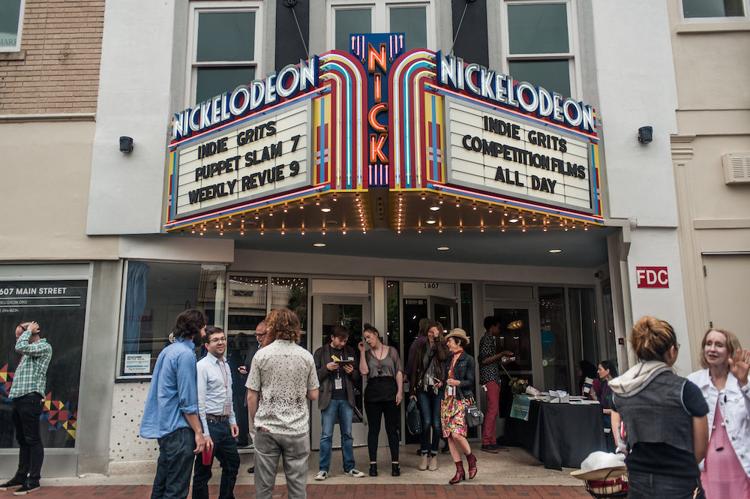 Best Dance Studio or School
Columbia Ballet School
Runner-up: Columbia Conservatory of Dance
Probably best known to Columbia for its popular annual production of The Nutcracker, Columbia Ballet School endeavors to "[help] students develop technical skills, artistry, discipline, self-confidence, and respect for themselves and others [with the] ultimate goal [of supporting] the development of healthy and happy people."
Honorable mentions: Southern Strutt, Goins Dancing
Best Visual Artist
Ernest Lee
Runner-up: Blue Sky
It was a damn shame when Ernest Lee's chicken mural got painted over at that building at Bull and Gervais. Some of Lee's other mural work is at the former El Burrito, which was recently sold and is possibly facing demolition, which means we're going to lose more. It's sad because the man makes Columbia look cool. His folk art chickens and joyful strokes of celebrities, local and national, embody the best of the city and state.
Honorable mentions: That Godzilla Guy, Kirkland Smith
Best Local Comedian
Jenn Snyder
Runner-up: Topher Riddle
If you've yet to check out comedy by Columbia's own joke makers, you're missing out. If Jenn Snyder is on the bill, you're sure to have a romp of a first experience. "How's your hoo ha?" If you don't know, go out to see Snyder on a local stage. She's also great because she reps Columbia when she's out on the road.
Honorable mentions: Wayne Cousins, Zack Kennedy
Best Local Theater Company
Trustus Theatre
Runner-up: Town Theatre
Trustus Theatre does a lot. From the hard-hitting and irreverent dramedy Hand to God to the jukebox musical Rock of Ages the adventurously sensual themes of Sex on Sunday, this most recent season — like most of Trustus' seasons — proved the company's dedication to new and original work and its insistence on tackling a wide range of material.
Honorable mentions: Columbia Children's Theatre, Tomorrowquest Theatre
Best Local Theater Production
The Rocky Horror Show at Trustus
Runner-up: A Christmas Carol: The Musical at Town Theatre
Nothing wrong with a classic — especially when you do it right. And that's just what Trustus did with its recent production of the campy horror-musical set in a castle overseen by a "sweet transvestite from Transexual, Transylvania," romping through all the beloved songs and gags with appropriately irreverent glee.
Honorable mentions: Great American Trailerpark Christmas Musical at Trustus, American Idiot at Trustus
Best Movie Theater
Nickelodeon Theatre
Runner-up: Regal Columbiana Grande
The Nick is one of Columbia's true treasures. The Main Street arthouse cinema offers a steady stream of independent and limited release features and documentaries, and serves as ground zero for the venerable Indie Grits festival. From high-minded fare to the schlock of the First Friday Lowbrow Cinema Explosion, the Nick is Columbia's champion of film. And, hey, they've got beer and popcorn.
Honorable mentions: Regal Cinemas Sandhill, AMC Dutch Square
---