Best After-School Program – Columbia Martial Arts and Fitness
Second Place: Boys and Girls Clubs of the Midlands
Columbia Martial Arts and Fitness offers a host of classes and programs across several disciplines, for adults and youngsters alike. But its afterschool program for kids has proven particularly popular. The program allows kids to learn the core martial arts tenets of respect, discipline and perseverance, in a fun setting. It gives kids a physical outlet after a day in class, and offers an active alternative to video games and computers.
Honorable Mentions: East Point Academy, Legacy Martial Arts
Best Bank — Palmetto Citizens Federal Credit Union
Second Place: Founders Federal Credit Union
Credit unions took first and second place with our readers for a reason: They're customer-owned, service-oriented institutions that have big bank capabilities with a small-bank feel. Everyone who banks at Palmetto Citizens Federal Credit Union has a share in the institution, and that promotes a family feel that other banks can't provide.
Honorable Mentions: First Community Bank, First Citizens Bank
Best Charter School – SC Whitmore School
Second Place: East Point Academy
The SC Whitmore School was doing virtual learning long before it became a buzzy idea amid COVID-19. The school has been around since 2011, and offers students flexibility in their education. And the results are there: More than $1 million in college scholarships were doled out to the school's graduating class in 2018. And, as a charter school, there is no cost to attend.
Honorable Mention: Timmerman School
Best Cleaning Service — Palmetto Commercial Services
Second Place: Heavenly Scent Cleaning Service
Not to bring anybody down, but it's really important that your business stays clean right now. And Palmetto Cleaning Services offers an array of ways to do that, from janitorial services to carpet and hardwood care to allergen reduction and deep cleaning. If you need a good scrubbing for your business, Palmetto Commercial Services can throw on the rubber gloves and get to work.
Honorable Mentions: Heather's Helping Hands, Cleaning To Perfection
Best Continuing Education Institution — University Of South Carolina
Second Place: Midlands Technical College
The University of South Carolina is the biggest education brand in the Midlands, and it's dominant in this category, too. Continuing education options include personal interest courses, professional education and certificate programs and test prep. Keep learning.
Honorable Mentions: Columbia College, Mota Enterprises Crosslinking Business Center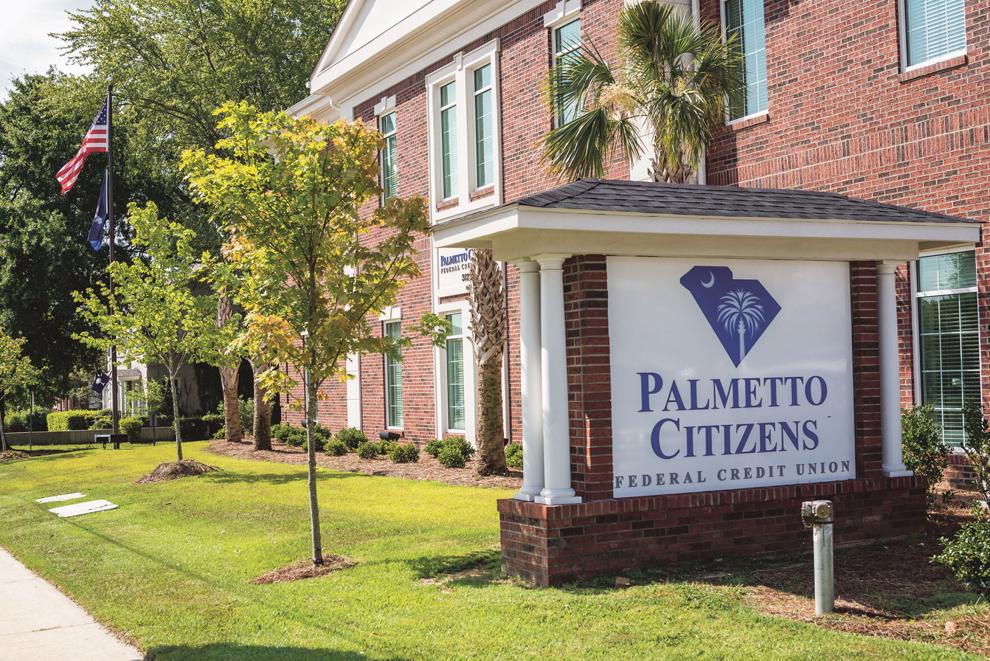 Best Credit Union — Palmetto Citizens Federal Credit Union
Second Place: AllSouth Federal Credit Union
Palmetto Citizens took two top prizes this year, and it's because they offer great customer service and provide a community bank feel with big-bank muscle. There's a lot of stiff competition credit-union-wise in our area, and Palmetto Citizens has risen to the top of the heap by putting people first.
Honorable Mentions: Founders Federal Credit Union, SC State Credit Union
Best Dry Cleaner — Tripp's Fine Cleaners
Second Place: $2.50 Cleaners - Main St.
Some clothes need extra special attention, like dry cleaning, and those clothes are often the extra special ones themselves. Not every dry cleaner is worthy of handling such items, but Tripp's Fine Cleaners is the only certified master dry-cleaner in the Midlands, so why trust anyone else? Attention to detail, friendly service, plus free delivery nets them the designation as the best.
Honorable Mentions: Eagle Cleaners, Ben's Cleaners
Best DUI Law Firm or Attorney — J. Taylor Bell
Second Place:  Randy Hough
Ok, let's be really clear up front here by saying that you should not drink and drive under any circumstances. However, if you've gotten yourself into a DUI pinch, J. Taylor Bell is the lawyer to call. A DUI offense has serious consequences, so you'll need a good attorney to help you out, and our readers think Bell is the best.
Honorable Mentions: Dayne Phillips, Judah VanSyckel
Best Electrician — Creations Electric
Second Place: Mr. Electric of Columbia
Shocked that your home's electricity is on the fritz? Give Creations Electric a call. The Blythewood electrician will rewire your house, repair lamps and chandeliers and handle any electric work you may need.  
Honorable Mentions: Easy Electrical Solutions, Sunrise Electric
Best Escape Room — Escape Plan Columbia
Second Place: Escapology Escape Rooms Columbia
Do you feel like taking control of a pirate ship? Fancy investigating a hotel where strage activity has been happening? Want to go back in time and into legend to save the famous wizard Merlin? You can choose any of these adventures at Escape Plan Columbia, where solving the puzzles also means choosing your own adventure.
Honorable Mentions: The Final Door, The Great Escape
Best Event Venue — 701 Whaley
Second Place: Koger Center for the Arts
The lovingly restored early-20th-century events space has long been the go-to for a wide variety of functions thanks to its deft blend of historic charm and industrial chic that allows it to split the difference between traditional and modern, corporate and arty. That the space also has plenty of adaptability and parking while being minutes from downtown just seals the deal.
Honorable Mentions: Twelve Oak Estate, New Brookland Tavern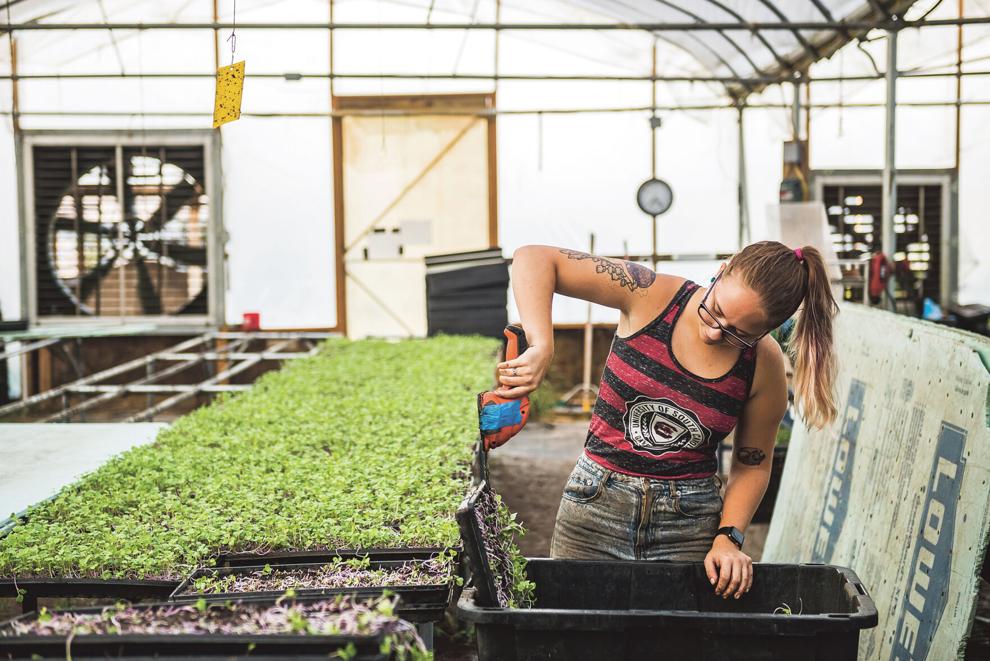 Best Farm — City Roots Farm
Second Place: Goat Daddy's Farm
Columbia's urban farm carefully nourishes microgreens and root vegetables it later turns into pickles. Along with being a well-regarded restaurant supplier, the farm itself is a frequent locale for farm-to-table dinner events and slings its goods to the public, too.
Honorable Mentions: Heritage Field Farms, Freshly Grown Farms
Best Florist — Blossom Shop
Second Place: Tim's Touch Flowers and Gifts
This Five Points fixture has been serving up blooms for Mother's Days, anniversaries, funerals and apologies at the corner of Saluda and Devine for many years. Its reliable service and floral knowledge has kept Columbia homes and businesses in bloom, which is why it's been trusted time and again to bring a smile to its recipients.
Honorable Mentions: Fern Studio Flowers, Something Special Florist
Best Funeral Services Provider — Greenhaven Memorial Gardens
Second Place: Myers Mortuary and Cremation Services
Greenhaven Memorial Gardens doesn't just provide top-notch funeral services for your loved ones. It also focuses on after-care for those left behind, offering information on grief recovery classes and other educational services that can help you get through one of the most difficult times of your life. And it's been doing it for nearly 30 years.
Honorable Mentions: Dunbar Funeral Home, Thompson Funeral Home
Best Golf Course – Cobblestone Park Golf Club
Second Place: Forest Lake Club
Fore! Cobblestone boasts a 27-hole golf course that is one of the most picturesque in Columbia, known for its rolling hills, soaring trees and clever course layout. It offers golf lessons for adults and kids. Cobblestone also lets you play for free on your birthday. The club debuted a new clubhouse five years ago, which includes the restaurant Alexander's.
Honorable Mentions: Timberlake Country Club, Oak Hills Golf Club
Best Gymnastics/Cheerleading School – Carolina Gymnastics Center
Second Place: ACX American Cheer X-Treme
If you are looking for a place to get your kids into gymnastics, look no further. Carolina Gymnastics Center has offerings for gymnasts at various skill levels, and prides itself on instruction that teaches participants the correct fundamentals and skills they'll need to continue progressing in the sport.
Honorable Mentions: Lake Murray Gymnastics, Soda City Gymnastics
Best Heating and Air Service — Cool Care Heating and Air
Second Place: Cassell Brothers Heating & Cooling
Who doesn't love that cool yellow dog smiling in the Cool Care Heating and Air ads? Besides the mad marketing finesse, Cool Care services HVAC systems all over the Midlands for people who need a little heat in the winter, and a lot of cooling in the summer. With reasonable pricing and quick service, it's no wonder they are the top pick for HVAC servicing of any temperature.
Honorable Mentions: Cola Bear Heating & Air, 2nd Wind Heating & Air Conditioning
Best Home Builder — Mungo Homes
Second Place: Callaway Construction Co.
We're not saying that Mungo Homes can provide you with the perfect home anywhere in South Carolina, but we are saying that they can do it in Columbia, Charleston, Greenville, Spartanburg and Myrtle Beach, which is a pretty good spread. Speaking of good spreads, Mungo Homes has a variety of beautiful floor plans for your new home.
Honorable Mentions: Great Southern Homes, Essex Homes by Stanley Martin Homes
Best Hotel — Hotel Trundle
Second Place: Aloft Columbia Downtown
This spiffy downtown hotel starts off your stay with a glass of wine or beer and the accommodations don't end there. An amiable, helpful staff is there to ensure your stay is restful, which, with the modern, chic rooms, make it standout getaway.
Honorable Mentions: Hilton Columbia Center, Marriott Columbia
Best House of Worship – The Brook
Second Place: St. Martin's In-the-Fields
This church on Parklane Road in Columbia is led by pastors Simeon and Nikki Moultrie. It has ministries for children, teens, men, women, couples and singles. It describes itself as a "life-giving ministry with a desire to change lives for Christ's sake."
Honorable Mentions: Midtown Fellowship, Elevation Church Columbia
Best Insurance Company — State Farm
Second Place: Powers Insurance Experts
Despite the weird alternate-timeline commercials where there's a different Jake and and Chris Paul is Carlton from The Fresh Prince of Bel-Air, State Farm is still the people's choice for home, vehicle, life and pretty much every other type of insurance. Apparently, no matter who Jake is, he's still the go-to name in the insurance biz.
Honorable Mentions: Giles Insurance Agency, Beckett Financial Group
Best Landscaping Company — KB Landscaping
Second Place: ProScapes
Do you want to be out there in the heat on Saturdays, trying to mow your lawn and trim the hedges? No, you do not. So why not give KB Landscaping a call so it can get your turf looking terrific and then provide the regular maintenance you need to keep it that way. That afternoon nap is callin', so put away the mower and pick up the phone.
Honorable Mentions: Trifecta Lawn Care, Michael Wayne's Landscaping & Tree Service
Best Law Firm — LawyerLisa, LLC
Second Place: The Jeffcoat Firm
In addition to having a name that's really fun to say, LawyerLisa, LLC is a constant contender for the top spot in our Best Law Firm category. And that's because it offers a wide variety of legal services, including real estate closings, estate planning, wills, trusts, probate litigation and pretty much anything else that you'd need a lawyer for.
Honorable Mentions: McDonnell & Associates Law Firm, The Stanley Law Group
Best Local Insurance Agent — Jeremy Powers
Second Place: Craig Giles
The name's Powers, and he's got it when it comes to insurance. The owner of Powers Insurance Experts will get you the coverage and guidance on insurance everyone needs. Let's face it, we could all use a little more insurance insight, and Powers is your guy.
Honorable Mentions: Laurie Griner, Larry Lucas
Best Martial Arts School — Columbia Martial Arts and Fitness
Second Place: Capital Karate
When you need a workout and a good sense of how to kick ass, martial arts may be the answer. "Train with confidence" is the tagline for Columbia Martial Arts and Fitness, and confidence is exactly what these highly skilled martial arts masters instill into their students, beginning from tiny dragon classes at age 4, all the way to the adult classes, which include fitness kickboxing, muay thai, jiu jitsu and more.
Honorable Mentions: Legacy Martial Arts, TNT Martial Arts & Fitness
Best Mortgage Lender or Broker — First Community Bank
Second Place: Palmetto Citizens Federal Credit Union
Getting a mortgage doesn't have to be painful, which is a concept a lot of lenders seem to have forgotten. Not First Community Bank, though. Our readers have chosen them as the best people to see when it's time to take out a mortgage, and they even beat out the always-highly-rated Palmetto Citizens Federal Credit Union.
Honorable Mentions: Guild Mortgage Company; Mortgage Network, Inc.
Best Moving Company — Soda City Movers
Second Place: Two Men and a Truck
In our experience, Soda City Movers are quick, courteous and careful with your stuff — which is pretty much everything you want from movers. Equally great is the fact that their exemplary services come at a cost that won't break the bank.
Honorable Mentions: The Moving Squad, Gamecock Moving
Best Outdoor/Camping Gear Retailer – Mast General Store
Second Place: Half-Moon Outfitters, Inc.
Mast General Store has a lot of things. Candy. Soda. Gamecock clothing and souvenirs. Books. But it also has a deep inventory of apparel, equipment and other gear you would need for camping or venturing out into the great outdoors. From backpacks and coolers to knives and tools, Mast has what you need to get out in the wild.
Honorable Mention: Sportsman's Warehouse, River Runner Outdoor Center
Best Pest Control — Clark's Termite & Pest Control
Second Place: Modern Exterminating Company, Inc.
If you're one of those folks who likes to scoop up a bug and gently deposit it outside, that's fine. But if you're like us and want to obliterate pests and insects from your home and from the very Earth, Clark's Termite & Pest Control is there for you with an arsenal of bug-killing tools.
Honorable Mentions: Cayce Exterminating Company Inc., Ledford's Termite & Pest Control Columbia
Best Photographer — Crush Rush
Second Place: Henry Jones
As visitors to his ongoing digitally Tiny Gallery hosted by The Jasper Project will see, Crush Rush has a keen eye for teasing out the distinct beauty of our corner of South Carolina. But he's also an honest and expressive documentarian, as his vivid and moving images from this summer's Black Lives Matter protests commandingly attest.
Honorable Mentions: Joshua Aaron Photography, Southern Stitched Photography
Best Place for Music Lessons — Columbia Arts Academy/Lexington School of Music/Irmo Music Academy
Second Place: Freeway Music/Sims Music
The Columbia Arts Academy prides itself on being South Carolina's largest music school, teaching more than 1,300 students from ages 4 to adult everything from drums and guitar to singing and ukulele. Plus, with state-of-the-art LED monitors that can bring the large, highly qualified staff of teachers directly to your mobile device, it's COVID-ready to boot.  
Honorable Mention: Transience LLC
Best Place to Get Alterations — Jackie's Tailoring-Alterations
Second Place: Nick's Tailoring
Stuff doesn't always come in the exact right size, and in those instances, the services of a professional tailor are necessary. Jackie's, with three convenient locations in Irmo, Forest Acres and on Two Notch Road, is where your mom, your neighbors and your mailman all take their duds for hemming and tailoring needs.
Honorable Mentions: Chong's Alterations, His & Her's Tailoring
Best Plumbing Repair — Meetze Plumbing
Second Place: Freedom Plumbing, Inc.
You don't have to tell us what you did to the toilet that made it stop working correctly. That's your business. But if you want to get it fixed, Meetze Plumbing is who you need to call. And that goes for any of your plumbing-related issues, in the kitchen or bathroom or wherever.
Honorable Mentions: Carolina Conditions, Superior Plumbing & Gas
Best Printing Company — Sun Solutions
Second Place: Apex Graphics
Need good-looking promotional brochures, booklets or other print material for your business? Sun Solutions has you covered. Need to physically or digitally deliver that material to your potential clients? Sun Solutions can do that, too. Need a brand analysis to see how you can improve your message? Yep, it can do that, too.  
Honorable Mentions: Professional Printers, Perfect Printing
Best Private School – Heathwood Hall Episcopal School
Second Place: Hammond School
Heathwood Hall has been a top private school in Columbia for nearly 70 years. The Episcopal school has a rigorous academic curriculum and a competitive athletics program. Also offers a number of opportunities in the arts, including chorus, band, theater, creative writing and more. The school is known for producing well-rounded students who are prepared for the next step in life.
Honorable Mention: Cardinal Newman
Best Real Estate Agency — Home Advantage Realty, LLC
Second Place: The ART of Real Estate
Whether you're looking to buy or sell a home, you can get state-of-the-art help from Home Advantage Realty, LLC. It's got the most up-to-date listings, customized video tours of homes, a social media strategy that will make your listing stand out, and it can even use social media to help you buy or sell, instead of using it to play Candy Crush Soda Saga. Oh yeah, we see you.
Honorable Mentions: Coldwell Banker, The Moore Company
Best Real Estate Agent — Sarah Bennett
Second Place: Jeff Lawler
A quick online search for real estate agent Sarah Bennett will get you a slew of five-star reviews and satisfied customers all around the Midlands. Whether you're buying or selling, Sarah will get you the best price, and she'll get you to that closing date faster than, well, something else that's really fast.
Honorable Mentions: Lisa Addy, The Boland Team
Best River Rental/Guide Company — Adventure Carolina
Second Place: Palmetto Experience
Columbia's three rivers are good for activities. You can kayak with varying levels of difficulty, or if you're feeling more laid-back, you can grab a tube (and a beverage) and float downstream. Adventure Carolina offers options for both of these pastimes, with a range of flexible tours and packages.
Honorable Mentions: River Runner Outdoor Center, JK Adventure Guides
Best Roofer — Crescent Construction, LLC
Second Place: Crosby Roofing & Seamless Gutters
Since the weather in Columbia seems to be a mix of searing heat and torrential rain, a good roof on top of your home or business is a must. Crescent Construction can handle just about any type of lid for your space, whether it's shingles, metal, cedar, slate or synthetic tile. So get your roof right with Crescent.
Honorable Mentions: Burgin Roofing Services, Premiere Roofing
Best Screen Printer — Graph-Itti Inc
Second Place: Mike Willis Promotions
Need a print made for your organization? Need some embroidery done for your club sport? Graph-itti Inc has got you covered. The Rosewood business even has a line of promotional products, and staff that will help you design what your organization needs.
Honorable Mentions: Image Ink, River Printing & Design Co.
Best Shooting Range — Palmetto State Armory
Second Place: Shooters Choice
If you're going to own a gun, you should know how to responsibly use it. The range at Palmetto State Armory is a safe place for you to get to know your firearm.
Honorable Mentions: Sandhill Shooting Sports, Panteao Sportsman's Club
Best Smartphone And Computer Repair — Smart Phone Medic
Second Place: CPR Cell Phone Repair
We know from personal experience the distinctly modern sense of existential dread that comes with being cut off from your phone — and the anxiety of what kind of contract problems replacing that phone is going to cause with your cellular provider. We also know from personal experience that Smart Phone Medic can repair a phone you thought was definitely toast. Let them take a look at your phone or computer before you give up and get another one.
Honorable Mentions: Mr. PC, Genius Repair Solutions
Best Staffing Agency — Roper Staffing
Second Place: Creed Consulting Group
Whether you're a company looking for some help or a potential employee looking for a job, Roper Staffing has the rep and the resources to put the right people in the right places. It offers more than the typical temp services, handling direct hire and even a "try-before-you-hire" option, which is sort of like the Baskin-Robbins sampling spoon of staffing.  
Honorable Mentions: Apple One, Find Great People
Best Travel Agent — Forest Lake Travel
Second Place: Cruise Planners Dan & Faith Ramsay
We're pretty sure every single person who's reading this could use a vacation, and so could we. And Forest Lake Travel is the place to go when you're looking to go places. Whether you need a solo trip, a romantic getaway or a corporate retreat, Forest Lake can get you there and back and help you travel in style.
Honorable Mentions: Ernie King, Two Sisters Travel
Best Upholstery Service — Kathy Nordan Foster Marine & Home Upholstery
Runner-Up: Hot Rod's Upholstery
It's not just that Kathy Nordan Foster Marine & Home Upholstery can furnish your home or get your current home décor looking better. It can do the same thing for your boat! You can leave your awesome-looking, tastefully appointed pad and hop on your equally tastefully appointed boat, and you can get both locales done with one phone call.
Honorable Mentions: Dynamic Upholstery, Gottlieb-Taylor Upholstery Inc.-Furniture Barn
Best Videographer — Soda City Films
Second Place: Carters Creative
Need something videoed? Soda City Films can handle it. From documenting weddings and other events to commercial applications, they've done and can do it for you.
Honorable mentions: Nathan Crane Productions, Calebjustcaleb
Best Wedding Planner — Eventfully Chic by Parris
Second Place: By Invitation Only
Planning a wedding is hard. Most people's first time planning a wedding is their only time, so why not just hire a professional who has planned lots of weddings and other events? Details that the layperson would never think of are gracefully taken care of by Parris Balazs of Eventfully Chic by Parris. She offers full planning services to day-of-direction, and everything in between, for weddings of all budgets, making her wedding planning services the go-to for Midlands brides.
Honorable Mentions: Alisha Millwood Alexandra, Madison Weddings
Best Wine and Paint Studio — AR Workshop Columbia
Second Place: Wine & Design
Wining and painting is still a hot pastime for groups of friends, book clubs and baby showers. AR Workshop is a semi-newcomer to the game, and people love its offerings, which include welcome signs, lazy susans and other cute home decor items. Add in some wine and cozy in for a fun night with friends, where you leave with a little buzz and a piece of new painted artwork for your home that's useful, too.
Honorable Mentions: Studio Cellar, Canvases with Candace