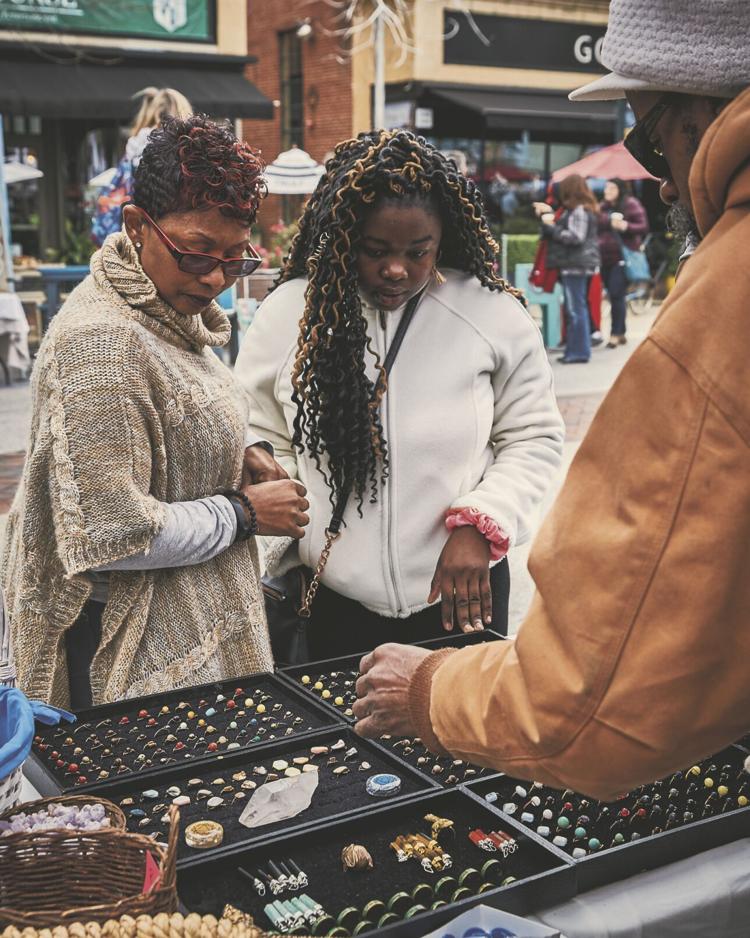 Best Activist Group or Effort — Pawmetto Lifeline
Second Place: Special Olympics South Carolina
For many years, the nonprofit Pawmetto Lifeline has pushed for a no-kill animal community in the Midlands. Headquartered on Bower Parkway, the organization offers numerous services, including adoption, medical services, spay and neutering, vaccinations, daycare and boarding and much more. The nonprofit has been able to save more than 15,000 animals from euthanasia through the years.
Honorable Mentions: Congaree Riverkeeper, Planned Parenthood
Best Charity — Harvest Hope Food Bank
Second Place: Special Olympics South Carolina
Started in 1981, Harvest Hope is now South Carolina's largest food bank, providing more than 50,000 meals a week to people in need from the Upstate to the Midlands to the Pee Dee, distributing to food pantries, shelters and soup kitchens.
Honorable Mentions: Pawmetto Lifeline,  MIRCI - Mental Illness Recovery Center Inc.
Best City or County Council Member — Tameika Isaac Devine
Second Place: Will Brennan
Devine, the first African American woman to ever be elected to Columbia City Council, is the second-longest-tenured member of the municipal body, behind only District 1 Councilman Sam Davis. She has long been viewed as one of Mayor Steve Benjamin's top lieutenants, and hasn't been shy about her own mayoral aspirations. She is extremely active and visible in the community, and is also an author, life coach and public speaker. Devine also is heading up the city's new affordable housing task force.
Honorable Mention: Daniel Rickenmann, Allison Terracio
Best Family Attraction — Riverbanks Zoo & Garden
Second Place: Soda City Market
Riverbanks has a zoo, housing giraffes, zebras, lions, tigers, howler monkeys, river otters and more, in addition to an Aquarium Reptile Complex. Riverbanks has a botanical garden, showcasing more than 4,200 species of native and exotic plants. Both aspects make it a fun and educational place to take the family.
Honorable Mentions: Columbia Fireflies, EdVenture Children's Museum
Best Green Business or Initiative — City Roots Farm
Second Place: Congaree Riverkeeper
This organic farm is actually located not far from downtown Columbia, in the Rosewood neighborhood. It has been a fixture in the Capital City for more than a decade, and serves communities throughout the South, including restaurants, chefs, farmers markets and others. It also is an agritourism destination that touts the benefits of sustainable farming.
Honorable Mentions: Rosewood Market & Deli, Palmetto Commercial Services
Best Local Business Leader — Phill Blair (The Whig, WECO)
Second Place: Lou Kennedy (Nephron Pharmaceuticals)
Phill Blair leads The Whig, Main Street's quintessential subterranean dive bar, a fixture of the area's nightlife culture before COVID-19. And while it's still closed right now due to the pandemic, his new business, WECO Bottle & Biergarten, with its ample outdoor space, fantastic beer selection and top-notch COVID safety measures, has become a fixture of our new (and hopefully not-so-long-lived) normal, an oasis for those looking to be responsible but still get out.
Honorable Mentions: Mike Young (Palmetto Commercial Services), Sara Middleton (Main Course, The Grand, etc.)
Best Local Politician — Steve Benjamin (Columbia mayor)
Second Place: Henry McMaster (Governor)
Steve Benjamin has long been a popular mayor. He's been elected three times, and didn't even draw competition for his last campaign. He also has enjoyed a national profile in Democratic politics. But this year he has shown a different level of leadership, and has kept Columbia one step ahead of the state at seemingly every turn in regard to measures taken to combat the coronavirus pandemic.
Honorable Mentions: Seth Rose (State representative), Chip Huggins (State representative)
Best Outdoor Activity — Soda City Market
Second Place: Riverbanks Zoo & Garden
The weekend market is the outdoor champion. You need a bite to eat? Soda City's got it. You need a unique gift? The market's got it. You need some local produce or meat? It's got it. Soda City Market is as much a part of Columbia at this point as anything else out there.
Honorable Mentions: Lake Murray, Riverwalk
Best Place to Take Out-of-Towners — Soda City Market
Second Place: Riverbanks Zoo & Garden
Soda City Market is a great time to see Columbia. You get to walk down the lively and attractive Main Street corridor without traffic. You get to sample from some of our best food and craft vendors. And you get to take in some of the best people- and pet-watching this place has to offer.
Honorable Mentions: Lake Murray, Columbia Museum of Art
Best Place to Work – University of South Carolina
Second Place: Palmetto Citizens Federal Credit Union
Year after year, readers have chosen USC as one of the top places to work in Columbia. More than 6,000 people work on campus, and jobs at the school are coveted. The school offers good benefits, and its campus is in the heart of the Capital City, giving employees close proximity to the amenities downtown has to offer.
Honorable Mention: Rosewood Market & Deli, Colonial Life
Best Small Business Owner — Amy Beth Franks (The Gourmet Shop)
Second Place: Phill Blair (The Whig, WECO)
Amy Beth Franks was already a fixture in Five Points, having led the neighborhood association and helped shepherd it's annual St. Pat's in Five Points Festival. So it made good sense that she'd reinvest in the community in a different way, buying the long-standing Gourmet Shop and keeping up its mix of fine wine, food and kitchen goods and reputation as a dining destination, particularly when it's nice enough to sit outside along Saluda Avenue.
Honorable Mentions: Mike Young (Palmetto Commercial Services), Greg Slattery (Curiosity Coffee Bar)
Best Troublemaker — Dick Harpootlian
Second Place: Lindsey Graham
Harpootlian, the state senator who formerly was a Richland County Councilman, the Fifth Circuit solicitor and the chairman of the state Democratic Party, has continued to be a hellraiser in Columbia. He's fought back against what he sees as a party culture in Five Points, challenged the local airport commission for extravagant expenditures and has pushed for Gov. Henry McMaster to do more to combat the coronavirus. Harpootlian has a loud voice in the Capital City, and he's not afraid to use it.
Honorable Mentions: Todd Rutherford, Phill Blair
Best Use of Public Funds — Richland County Public Library
Second Place: Roads
If there's anything pure left in this world, it's libraries. The Richland County Public Library system does it better than most in a host of genuinely beautiful buildings with a host of helpful workers on its staff. Richland's library is more than just a book emporium, offering a range of community services.
Honorable Mentions: Main Street, The BullStreet District
Biggest "Our Dumb State" Moment — Reopening too soon during the coronavirus pandemic
Second Place: Nominating Joe Biden
In the spring, South Carolina had heavier quarantine and other measures in place to combat COVID-19, in hopes of "flattening the curve" of the virus. And for the most part, we did flatten it. And then Gov. Henry McMaster started reopening the state. After Memorial Day weekend, and across the summer, coronavirus cases across South Carolina have skyrocketed, leaving many questioning the state's strategy for fighting the virus. Textbook 2020.
Honorable Mention: Coronavirus response
Biggest Improvement in Columbia This Year — Main Street
Second Place: Wicked at the Koger Center
Main Street keeps doing well in this category even though it's looked pretty great, and pretty much the same, for a couple years now. But this last year was the first in which Columbians got to enjoy the beautiful renovations of Boyd Plaza, an essential gathering spot and event space on the street, so this win is earned.
Honorable Mentions: The BullStreet District, Boyd Plaza
Biggest Local "Hero" — Dawn Staley
Second Place: Leon Lott
Staley could probably win if she ran for mayor in Columbia. She led the University of South Carolina women's basketball team to another SEC championship in 2019-20, and the team finished No. 1 in the final season polls. (The NCAA tournament was canceled because of COVID-19.) She also has led charitable efforts in Columbia, and has been an ardent advocate for racial justice, including after the death of George Floyd at the hands of police in Minnesota.
Honorable Mentions: Kassy Alia Ray, Phill Blair