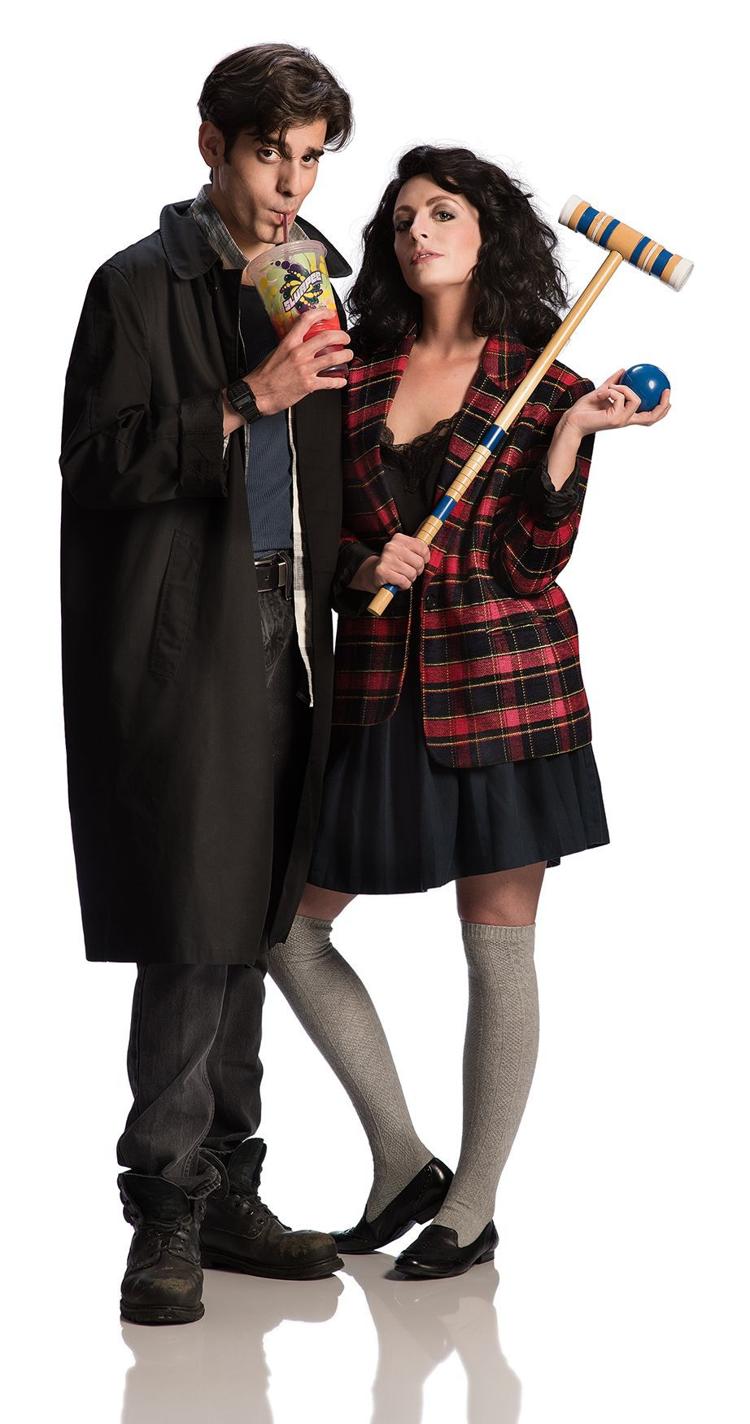 Dewey Scott-Wiley, director of the upcoming Trustus Theatre production of Heathers, the Musical, jokes that she has no problem being an "emissary for the Eighties." The play is based on 1988's Heathers, a cult film from the pivotal decade in which the former Trustus artistic director came of age as a student in high school and college. She was an enthusiastic admirer of the work of directors such as John Hughes, including Pretty in Pink, Some Kind of Wonderful, and especially the serio-comedy The Breakfast Club. Feeling like a bit of an outcast herself, she enjoyed common themes involving "some kind of attempt to have an unpopular kid become popular," or in many cases, "making it OK to be unpopular."
"I didn't feel normal," offers the self-described theater kid. She appreciated how such films explained "that none of us feel like we have it together, even the popular kids."  
Now a professor of theater at the University of South Carolina Aiken, Scott-Wiley notes that many movies within that teen sub-genre, such as Revenge of the Nerds and Animal House, involved the villains receiving some type of comeuppance, but Heathers was the first to have life and death consequences, taking the revenge fantasy to its ultimate conclusion, where high school mean girls, a trio of queen bees all named Heather, become targets of a killer. 
"I was a super shy nerd," Scott-Wiley remembers, adding that the grisly subject matter "was darkly funny when you're 14 and being bullied. It seemed so far-fetched." 
The film quickly gained a cult following, with its then-teenaged stars — Winona Ryder, Christian Slater and Shannen Doherty — moving on to greater success in mainstream roles. 
Thirty years later, recurring national headlines have made school tragedies, often stemming from issues of bullying, all too horrifically real. A 2014 musical adaptation by Laurence O'Keefe and Kevin Murphy, however, made the potentially triggering material accessible once again. 
"The nature of musical comedy exaggerates [the plot and action], making it really ridiculous and over the top, and gives it the levity it needs,"  Scott-Wiley contends. While she wants to entertain the audience, the director nevertheless hopes the story's inherent darkness "will lead to conversations on how we can dial this back."  
Katie Leitner admits to struggling to find the right balance in her portrayal of protagonist Veronica. 
"I wanted the character to be more subdued, like Winona Ryder," Leitner says, but acknowledges that a live performance has to be broader. "[Veronica] is popular in spite of herself. She enjoys writing, and she has artistic endeavors. This is why she is attracted to J.D.," a charismatic rebel played by Michael Hazin. 
"She's the protagonist, but she's flawed, she's selfish and she makes bad choices," the actress continues. "She tried to do the right thing. She's learning, growing, making mistakes along the way — and the mistakes just happen to [involve] killing people." 
Hazin adds that the play's script treats J.D. differently than the film, "where he is more charming, super-cool, and smooth."  
"His songs are mainly ballads," the actor says of the musical. "The script wants to look into his emotional core, and why he is so messed up."  
Hazin embraces the chance to explore the character's broken psyche, observing that J.D. is depicted empathetically, if not sympathetically.  
"You get glimpses of what he is going through internally," he says, noting that the conventions of musical comedy are oddly beneficial in this aspect. "When the emotions of a scene become too intense, we can transition into music, and express it that way."  
Hazin also references John Hughes in discussing the material, touching on how the director elevated the portrayal of teenage situations.
"You can't write off teenagers and their emotions as being somehow less valid," the actor says. "In many ways, their emotions are more intense." 
Leitner adds that this is because it may be the first time they have ever had to deal with such feelings. Both actors agree with Scott-Wiley that, in spite of the the musical being more broadly comedic than the film, the integrity of the characters remains, along with the pervasive indictment of cliques and societal stereotypes. Set in the late-'80s, the script includes characters labeled with titles such as "preppie stud," "new wave girl" and "hipster dork." In the play's fictive world, Leitner notes that "even the teachers are mean to the other teachers, and the jocks are mistreated by their dads." 
Scott-Wiley sees this layered, honest portrayal of the high school social structure as even more relevant in a modern world where violence in such settings has become commonplace. Hazin, too, finds an important message within the show's satire.
"If you see something, say something," he says, "and don't allow a victim of bullying to suffer in silence until exploding one day." 
---
What: Heathers, the Musical
Where: Trustus Theatre, 520 Lady St.
When: June 28-July 27
Price: $30-$35
More: 803-254-9732, trustus.org