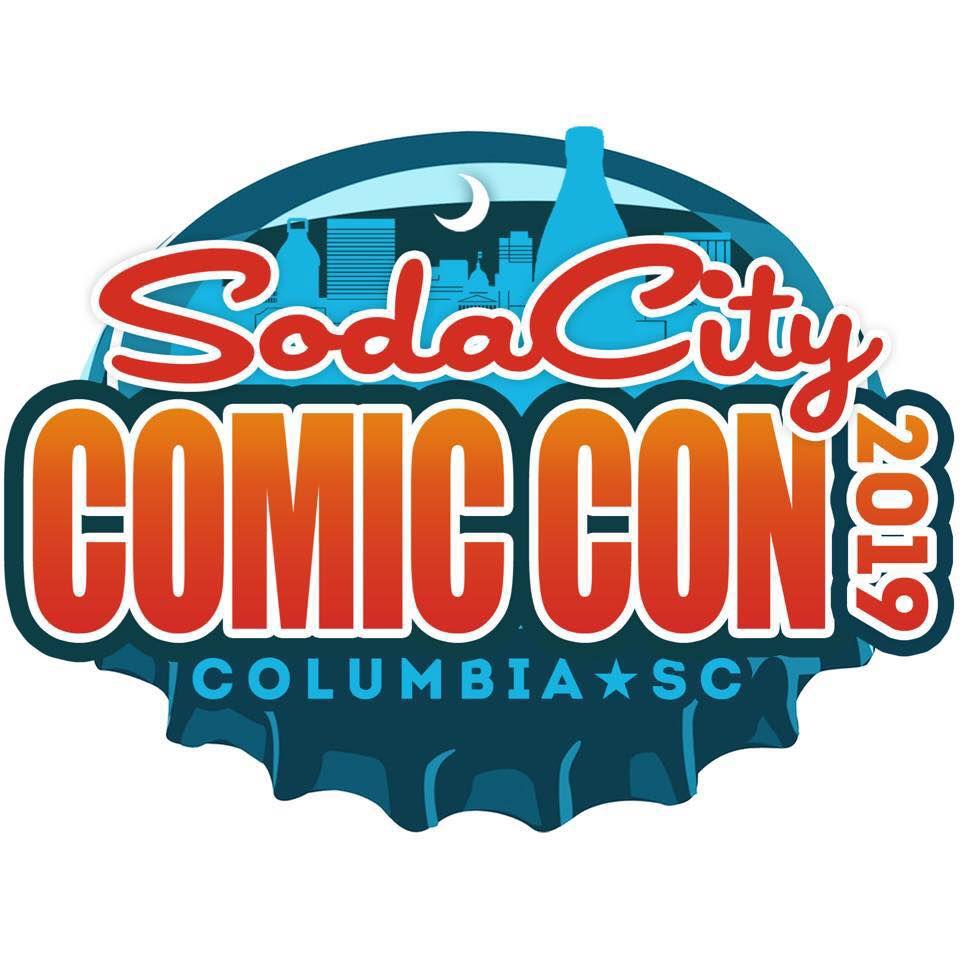 When Free Times reached out to Donald Brock, Jr., co-founder of the Soda City Comic Con, we wanted to know how he and partner Steve Powell do it. The pair has spent the last five years managing a large team of volunteers and more than 150 vendors and cosplayers, all while attracting an impressive list of featured guests at the Columbia Metropolitan Convention Center.
We wanted to know how they plan to handle the crowd of about 10,000 people that they expect to flood the convention center this weekend, people who come looking for their favorite comic books and action figures, or for an autograph or photo with one of their favorite actors or artists.
We certainly wanted to know how he and Powell assembled this year's guest lineup, which includes actors Michael Rooker (the Guardians of the Galaxy franchise, Days of Thunder, Tombstone, The Walking Dead), Adrienne Barbeau (Swamp Thing, Escape From New York) and Kathy Najimy (King of the Hill, Sister Act), not to mention artists who've worked for Marvel, Atlas (a precursor of Marvel), Legend Studios, DC Comics and more.
But Brock quickly tells Free Times he had no intention of telling us any of that. 
"I can't give away any of my secrets," he says with a dry chuckle. "I don't want anyone else to know how we do it."
A few moments later, though, Brock does talk a little about the inner workings of creating Soda City Comic Con.
"We visit other events to see what works and what people are doing," he says. "We go to New York every year to check out new vendors. We throw things at the wall and see what sticks. But it really boils down to the relationships that you establish over the years. I know most of the vendors in the room because we've had them since year one."
And Brock is quick to credit Powell with hunting down celebrities and artists. 
"My partner is very good at tracking down their management teams," he offers, "and then once you've tracked them down it boils down to negotiating what we can offer versus what they want."
If Brock is reluctant to delve into Soda City Comic Con's process, there's good reason. His industry has exploded in the current millenium. Competition is stiffer than ever. It's no longer just the longstanding events in bigger cities — such as the New York Comic Con, Dragon Con in Atlanta, or the granddaddy of them all, the San Diego Comic-Con. Events like Columbia's are popping up seemingly everywhere.
"My personal opinion is that there are too many shows," he says. "It seems like every town is having one. It's very challenging totrack down and secure the best artists and the best guests available, because there used to be one show a weekend, and now there are two or three every weekend. People are reaching out further on the calendar to find guests and artists who are willing to come."
Brock adds that at this point, it takes about three to five years to fully plan out one edition of the Soda City Comic Con, giving an example of the kind of thinking it takes. 
"In conversation, we're already talking about 2020, '21, '22 and what guests we would like," he says. "But we're also talking about milestones in various pop culture events, movies and TV shows. All of them have anniversaries that you can center your event around. The first Star Wars, for example, was released in 1977, so 2027 will be the 50th anniversary. I'm not saying we're going to be bringing any of the actors from Star Wars in 2027, but that's the type of anniversary where you want to plan something big. That's eight years from now; but that's the mindset."
Brock says there's always something at Soda City Comic Con that surprises him, and this year, it's the reaction to Kathy Najimy.
"When we initially signed her up, I was a little on the fence," he says. "But the reception to that was amazing. She appeals to a broader audience than I would've expected."
He's also quick to add that the convention wouldn't be possible if it wasn't for the event's dedicated team of more than 50 volunteers.
"At an event where we're expecting around 10,000 people, we can't just have five or six volunteers," he says. "There's no possible way to put this together without our volunteers. They help with registration and FAQs, they help getting people where they need to go, they help our vendors when they need to go to the restroom or have food delivered or even just want a bottle of water. All of the small things that you want to have taken care of. They just want to be a part of it."   
---
What: Soda City Comic Con
Where: Columbia Metropolitan Convention Center,
1101 Lincoln St.
When: Saturday, Aug. 10, 10 a.m.-6 p.m.; Sunday, Aug. 11, 11 a.m.-5 p.m.
Price: $5-$25
More: 803-361-6318, sodacitycomiccon.com