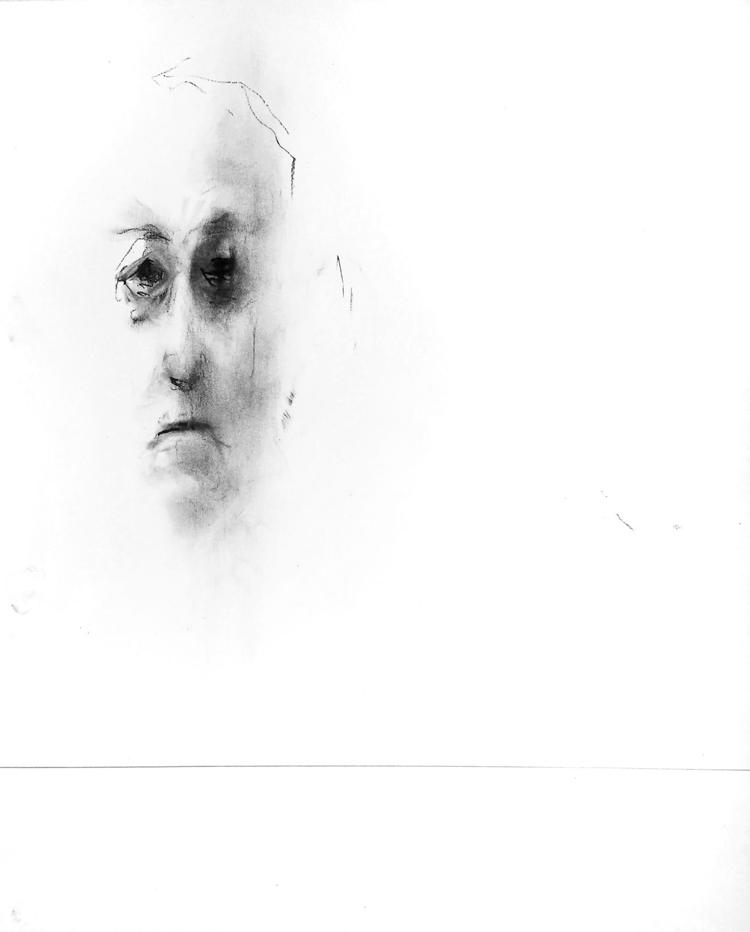 In January 2018, two cousins, Julia Johnson and Anna Redwine, set out on a trip to Ireland. Johnson, a poet, and Redwine, an artist, were on a sort of fact-finding mission, looking into their family's ancestral roots in a place called the Beara Peninsula in the southwest portion of the island. They stayed in a cottage that was renovated by members of their extended family and roamed the countryside looking for stories about their ancestors, finding a few new facts and a lot of contradictions along the way.
"I'm not sure that either of us had any real sense of what to expect," Redwine says. "We just knew we needed to do this together. One of the most significant things for me was learning how ephemeral ancestry is. In conversations at the town pub or with neighbors, people regularly implied that the official record, when there even was one, wasn't always accurate. In every family tree there are things that are just mis-documented or lost, and people want to hide or forget or revise."
The trip also served as a chance for two artistically inclined cousins to spend time together after a long time living in two different states, Louisiana and Kentucky.
"Julia and I have been like sisters our whole lives," Redwine explains. "When we were younger, she seemed a lot older than me and was way cooler, so I've always looked up to her with awe."
After they returned from Ireland, Johnson and Redwine began trying to process their trip through their creativity. Johnson wrote a poem called "Reenkilla," in which she tries to imagine the life of one of her ancestors and sent it to her cousin.
"It was so moving that I teared up and viscerally needed to connect with the ancestor in the poem," Redwine says. 
Using her own reflection in the mirror as a foundation, Redwine created a portrait of what she thought that ancestor might look like.
"I was by myself, so I drew myself," she recalls, "and I realized that I could be the conduit for connecting with all my ancestors. From that point I would text photos of new ancestor self-portraits to Julia, and she would send poems she had written. We knew what we were each creating and were energized and informed by each other's work."
The pair created 40 poems and 200 portraits over the next year and a half that serve as a sort of imaginary family tree, mixing fact and fiction just like the stories they heard on their trip to Ireland. The poems and portraits have been combined into an exhibition called The Road West, which opens at if ART Gallery on Sept. 7.
"It was definitely an organic process," Redwine says. "We had actually planned to create work while we were there, maybe writing and painting at the cottage in the morning, then going out to do field research in the afternoons. Of course that didn't happen! It's such a beautiful, raw place that we couldn't just sit inside." 
Redwine's portraits are eerie. The faces are somehow distinct and blurred, as if appearing in a dream. Johnson's poems are more concrete, but just as evocative. 
In the poem that provides the exhibit's title, Johnson writes, "I did not hear the sound / Of wagons on gravel / Nor did I know the mountain / Pass beyond your home / Yours was in a shadow across / From Derreen Gardens / A subtropical forest where / Situated tiny houses / On the velvet green floor leaned / And fed like crooked cows."
Redwine says the trip fueled the duo's creative engines but didn't make them feel like they had to adhere strictly to the facts they uncovered.
"There's order, but it's not rigid," she reasons. "The details of our ancestry and family tree were just the starting point to ignite this project." 
Ultimately, Redwine says that, though The Road West is a very personal project, she sees a connection to our current political climate.
"I think there's a reason that this project feels so important to us right now," she offers. "Like most Americans, our ancestors were immigrants. And before they lived in Ireland they migrated from somewhere else, and so on throughout time. By drawing my ancestors' faces, and in Julia's case, by describing events and details of their lives, we feel a connection with them that we wouldn't just by reading their names on a family tree."  
---
What: The Road West
Where: if ART Gallery, 1223 Lincoln St.
When: Sept. 7- 29
Info: 803-238-2351, ifartgallery.blogspot.com
Reception and poetry reading Saturday, Sept. 7, 5-7 p.m.