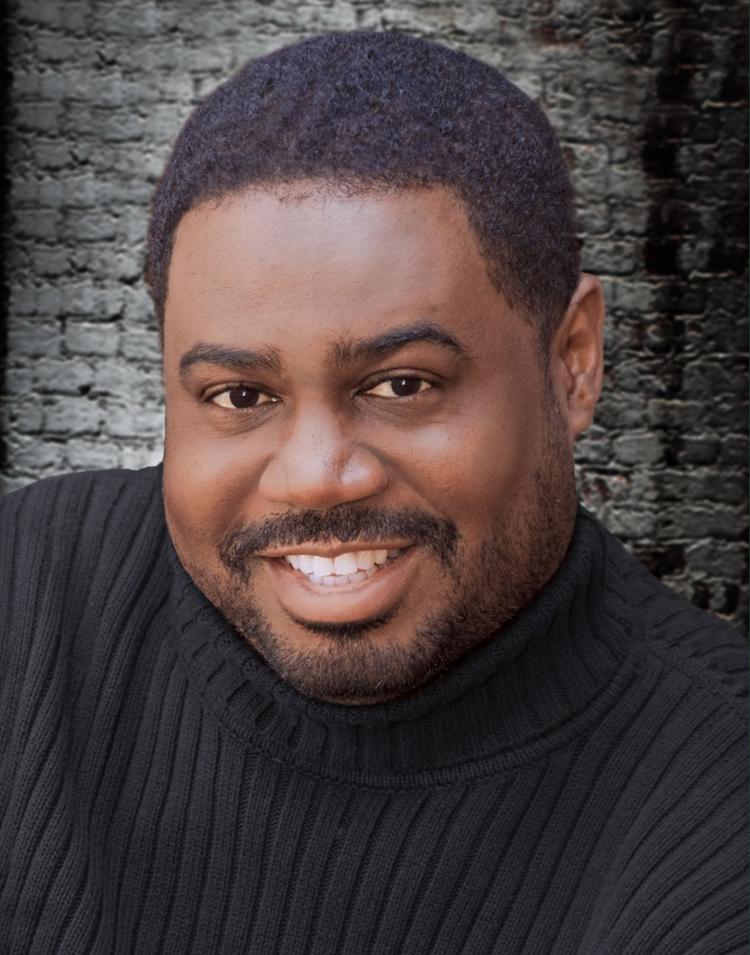 It's a stark reality, but when you look on stage at most professional orchestras around the country, there's a conspicuous absence of black and brown faces.
According to a recent study commissioned by the League of American Orchestras, African Americans make up just 1.8 percent of orchestras across the United States. Hispanics don't fare much better, composing just 2.5 percent of these tentpole ensembles. 
"I sometimes refer to it as the last water fountain, for black Americans in particular," says Lee Pringle, the founder and artistic director of the Colour of Music Festival, a multi-city celebration of black classical musicians and composers which hosts a series of performances this week at Allen University. 
"We are still far behind [in the United States]. The League of American Orchestras and many other organizations are trying to change it, but it's about money and multigenerational wealth. And classical music is not something that is common in the black community. It's really been something that's come from wealthy whites who could provide the philanthropy for classical endeavors."
Pringle started his festival back in 2013 after more than two decades of working with the Charleston Symphony, where in addition to serving on the board, he helped program concerts and choir performances that highlighted the black experience. 
Pringle says he modeled the Colour of Music, which featured 29 performances in different cities over the course of a month, a bit on Charleston's Spoleto Festival, which, he notes, draws people from across the globe thanks to both the quality and breadth of its offerings.
"If we were following the European model, all the performances would be at 8 o'clock at night," he points out. "The festival was scaled to kind of capture [different audiences], starting with lectures. If someone was interested in learning about a literary contribution of black classical artists ... we can provide high noon opportunities for the commuter patron, someone who's regional but doesn't live in the area but wants to capture some of it."
In keeping with that spirit, the events at Allen University include a chamber music vocal "matinee," with tenor Rodrick Dixon at 2 p.m. on Sept.11 preceeded by a literary presentation on singer Roland Hayes that will feature his biographer Christopher A. Brooks at noon.
Even with what he admits can be a difficult process of programming, particularly with a focus on black musicians, Pringle is committed to building and expanding the festival's offerings, which will also hit Pittsburgh, Houston, and Washington, D.C., as well as Charleston this year. 
"The festival will continue to grow," he asserts. "Particularly as cities determine that what I'm doing with this festival is contributing to their cultural fiber. And as a result, they want to inspire young people, people of color and particularly young black African-American children, to view music [as a possibility]."
Pringle also says he likes programming the festival at historically black colleges and universities like Allen because of the historical significance they play in providing a space for black classical musicians when there are no other venues available to them. 
"Allen University has a history of presenting classical music," he notes. "Like many black denominations who created schools to educate their clergy and subsequently the congregants of the denomination, Allen University was the place in which classical artists up until the beginning of desegregation [were] actually be able to conduct concerts."
Pringle's ultimate goal?
"We're hoping that we'll see the numbers [change in] predominantly white orchestras in the big cities and regional [ones] start to look like the population of the community."  
---
What:Colour of Music Festival
Where:The Chappelle Hall and Auditorium at Allen University, 1530 Harden St.
When:Sept. 11-15
Price:$5-$30, depending on event
Info:colourofmusic.org/
upcoming-events-cae