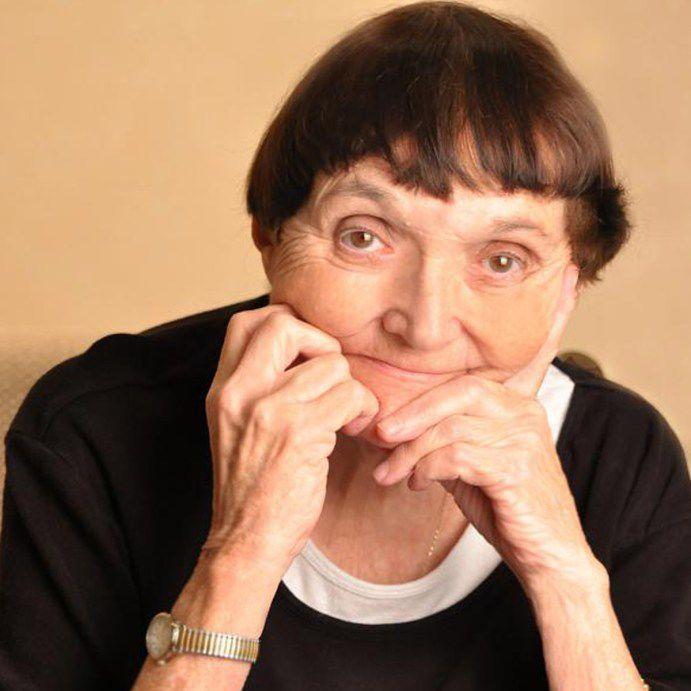 The 83-year-old comedian Lee Strong, aka Grandma Lee, remembers everything about her whirlwind 2009 run on the fourth season of NBC's America's Got Talent. The unlikely heroine of the fourth season, Strong was a salty and hilarious presence on the show, complaining about her children and grandchildren in a no-nonsense manner and occasionally taking on broader topics (her bit about how the corporal punishment she always relied on has turned into time-outs is particularly funny) and always keeping her language clean.
And even almost 10 years down the road, she still has vivid memories of her road to Las Vegas, where the season was filmed.
"I auditioned in Houston," she says, "and they had me come back the next week to perform for the judges. After we performed they said, 'Go home, and if they want you to come to Vegas they'll let you know.' They flew me to Vegas and I was part of four groups, A, B, C and D. Before we even started, they said, 'Group A, you're done. You're going home.' They put them in limos and took them away. Only three-quarters of us stayed, and then they picked the top 40."
Grandma Lee was eventually eliminated in the final round of the show, but she'd garnered enough attention to make a belated start to her career. In fact, that stint earned her three guest appearances on another talent show, Last Comic Standing and she's kept her touring momentum going for nine years.
To this day, her appearance on the show continues to boost her profile.
"I'm not bragging when I say this," she says, "I wasn't the best person on that show but I'm the most recognized. Every day since I've been on that show someone comes up and tells me they saw me on that show."
She credits the judges for bolstering her confidence, but she might be a little biased.
"The judges really liked me," she says. "I never had any bad feedback from the judges at all, and they never had anything mean to say to me. And they certainly said mean things to other people. But I think that those were the best judges the show has ever had: Sharon Osbourne, Piers Morgan and David Hasselhoff. They were great. The only one I like that's on there now is Simon [Cowell]."
That last comment is part of the bluntness that made Strong funny all her life, though she didn't realize her dream until much later.
"I always wanted to do stand-up," she says. "I would watch Carol Burnett on TV and immediately think, 'I want to do that.' I just liked to make people laugh."
As for her current material, she doesn't get too specific about what she'll be talking about this week in Columbia, largely because she mostly wings it onstage.
"I talk about everything," she says. "Politically incorrect stuff, family stuff, a little bit of everything."
Strong says she still loves touring even at age 83, and she hopes to "do this until she dies." But part of the reason she's on the road right now isn't something to laugh about. In the last calendar year, she's had her share of tragedy, and being onstage is a sort of therapy for her.
"To tell you the truth, this past year has been horrible for me," she says. "Two of my children have passed away in the last year. And it gives me something else to think about. It's kind of a vitamin or a boost for me do this."